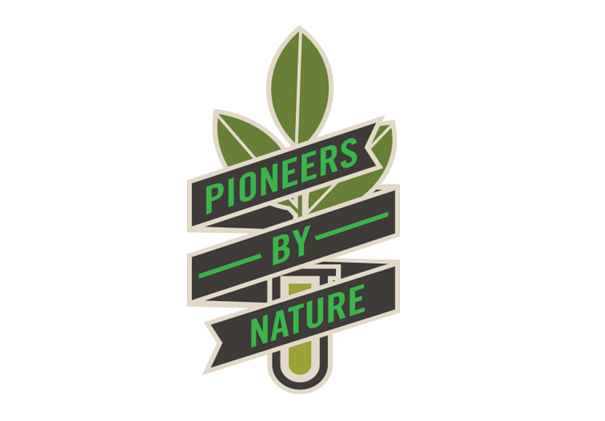 Kiehl's is one of my all-time favourite brands. I first fell in love with it when I worked at Space NK in the UK and clearly remember splurging on my first product from them which was the large pump Crème de Corps (still one of my favourite body creams).
Anyway, given this you can imagine how chuffed I am to be a part of Kiehl's latest campaign called Pioneers by Nature. This is a campaign that Kiehl's have run internationally and are now doing a local version of it. The programme is all about putting the spotlight on local pioneers who shine in their industry (and this is any industry, not specific to beauty or lifestyle). I love this campaign as, even though some of the South African pioneers are well-known, others aren't that known (well to me, at least), so it's such a great way abnout learning about this inspiring people and what great work they are doing. These pioneers include:
Craig Jacobs, Jackie Burger, Elvis Blue & Prof Mamokgethi Phakeng (all South African) and Solange Knowles, Phillip Lim, Rachel Zoe, Dustin Yellin, Reshma Saujani and Robert Hammond (all international).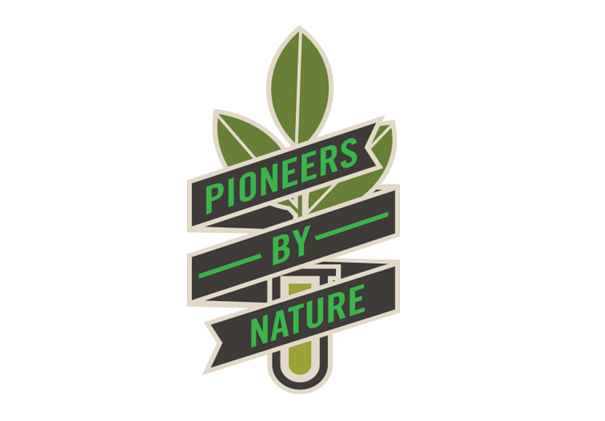 In partnership with these influencers, Kiehl's will be making a donation of $150,000
(Internationally) to support organizations that serve the Environment and Children. In South
Africa, Kiehl's aims to donate 15,000 meals to Stop Hunger Now Southern Africa, a non-profit
organization which has been a partner of Kiehls since the launch is Sandton in 2012, which focuses on the nutritional needs of children in early childhood development phase (below the age of 5) in
disadvantaged areas.
Today I want to share the Kiehl's history to give you a better understanding of this iconic brand that has been around for 160 years (I know!!!):
1851: One of America's Oldest Pharmacies
The precursor to the original Kiehl Pharmacy, ―Brunswick Apotheke‖ first served patrons in New
York's East Village neighborhood at the corner of Third Avenue and Thirteenth Street—an
historic location fondly known as ―Pear Tree Corner.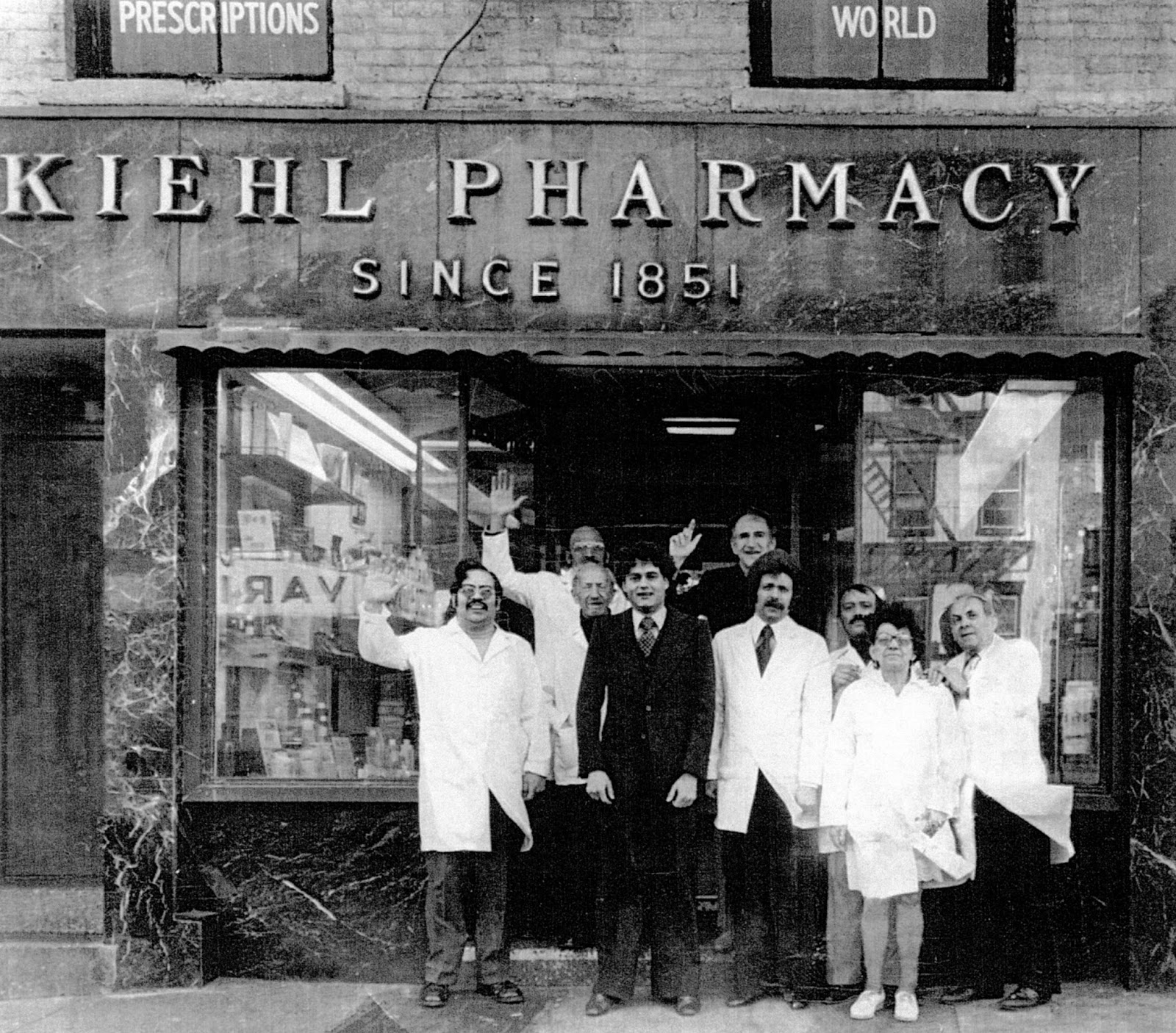 1921: One of the 1st known Musk Oils
Kiehl's Original Musk Oil was first introduced in 1921. Originally created by the ―nose at Kiehl's
in the early 1900's – Prince Karl from Russia – Kiehl's Original Musk Oil, was a first of its kind
and considered ―too risqué for the times. The formula was subsequently hidden in the
basement of the pharmacy until Mr. Morse and his team re-discovered it in the early 1960s.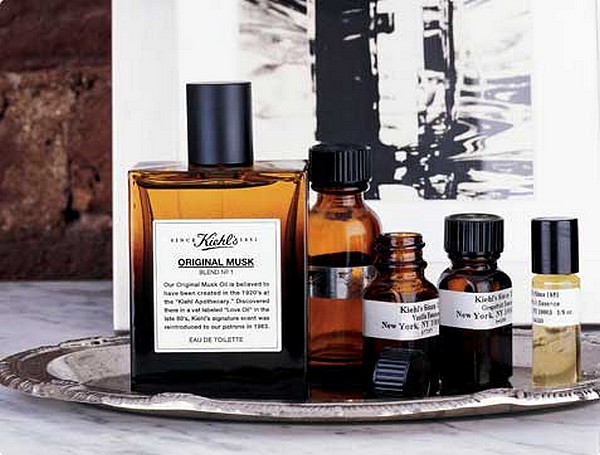 1920's: Pioneers in Sampling
Kiehl's founding family member, Irving Morse valued the personal relationships he had with his
customers and encouraged them to experiment with the remedies before choosing those that
would best suit their needs. ―Try before you buy became the pharmacy's motto, and the
principle of personalized customer service plus sampling, established by Morse has remained a
Kiehl's practice for over 90 years. Kiehl's sampling practice has inspired many sampling
programs of today's beauty industry. One of the things that I love most about this brand!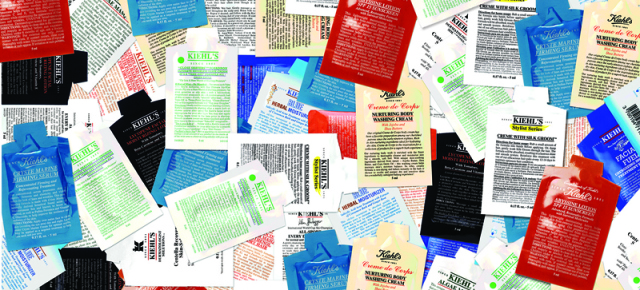 1920's: Pioneers in Informative Packaging
Kiehl's was among the first beauty companies to proudly list ingredients on its product labels,
even before the US government mandated it, to help customers make more informed and
confident purchasing decisions.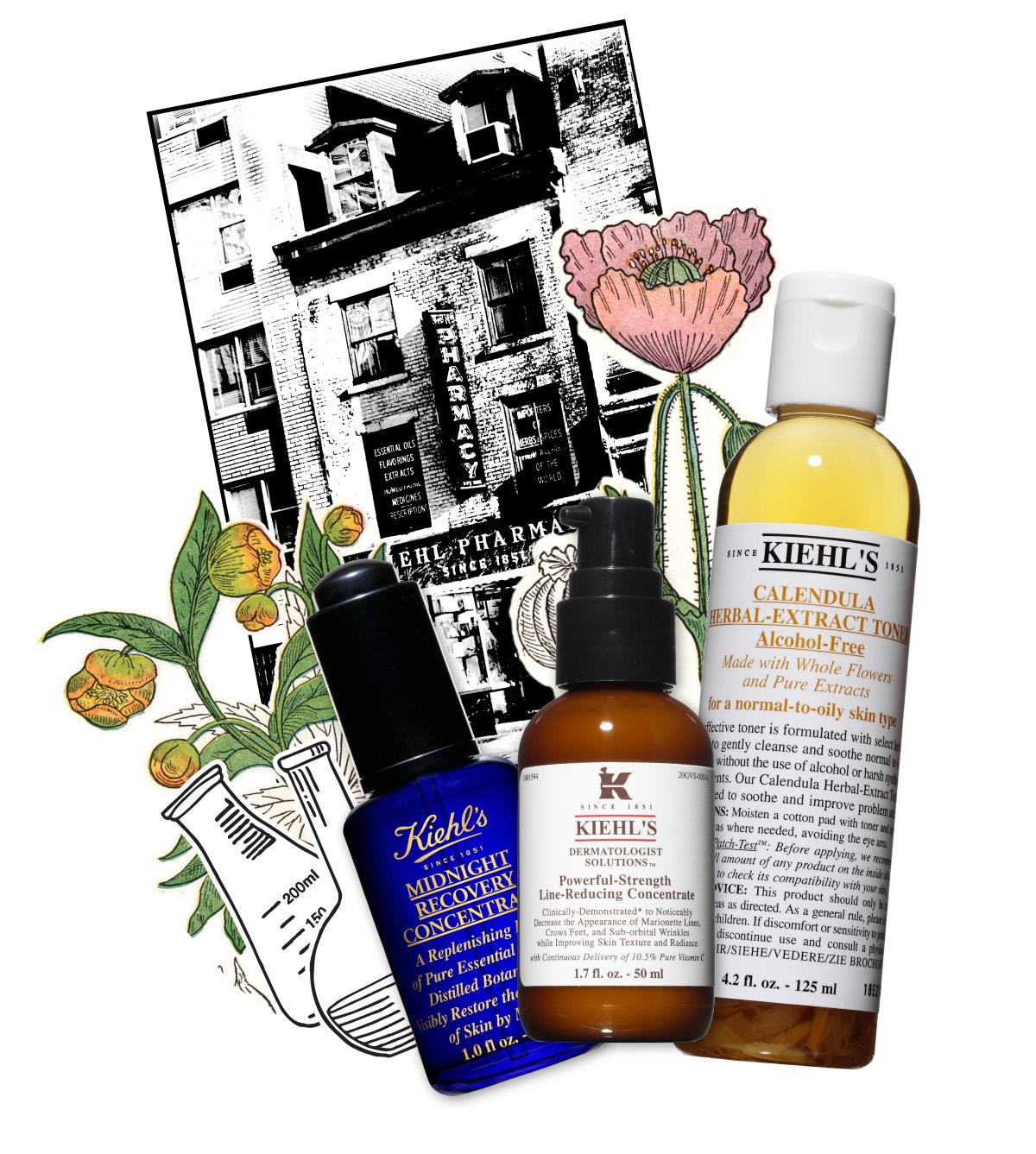 1960's: Pioneers in Men's skincare
Founding family member, Aaron Morse noticed that when couples would come into Kiehl's, the
gentlemen did not have an interest in cosmetic products. It was at this time that Mr. Morse
began displaying his collection of vintage Harley Davidson and Indian motorcycles throughout
the store, establishing a comfortable experience for both men and women alike.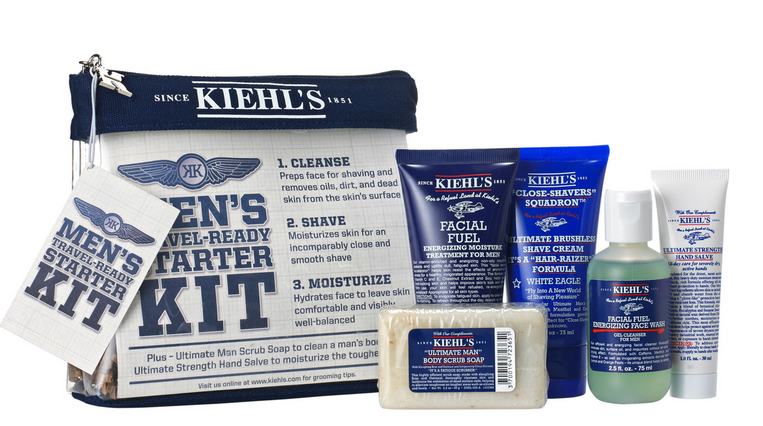 1988: Pioneering in Adventure Testing
In 1988, Kiehl's sponsored the 1st ascent expedition of Mt. Everest's East Face without
supplemental oxygen. The climbers wore the company's formulas to help protect and keep their
skin hydrated throughout the expedition's extreme conditions.
1990's: Pioneers in Charitable Giving
Giving has always been central to the Kiehl's Mission, long before ―corporate giving became an
industry term. Beginning in the 1990s, Kiehl's offered several formulas dedicated to raising
funds for research and prevention of HIV/AIDS, among them ―Hand Care for a Cure to benefit
the American Foundation for AIDS Research and ―Magic's Elixir for the Magic Johnson's AIDS
Foundation.
2005: One of the 1st Stabilized 10.5% Vitamin C Serums
Drawing upon the company's expertise in ingredient stability, Kiehl's introduced Powerful
Strength Line Reducing Concentrate. Featuring highly potent levels of Vitamin C, the formula
was one of the first of its kind to offer stable Vitamin C at the high 10.5% level while ensuring
complete tolerance on the skin. Ten years later, formulating with Vitamin C at 10.5% in a stable
form is still considered an industry achievement.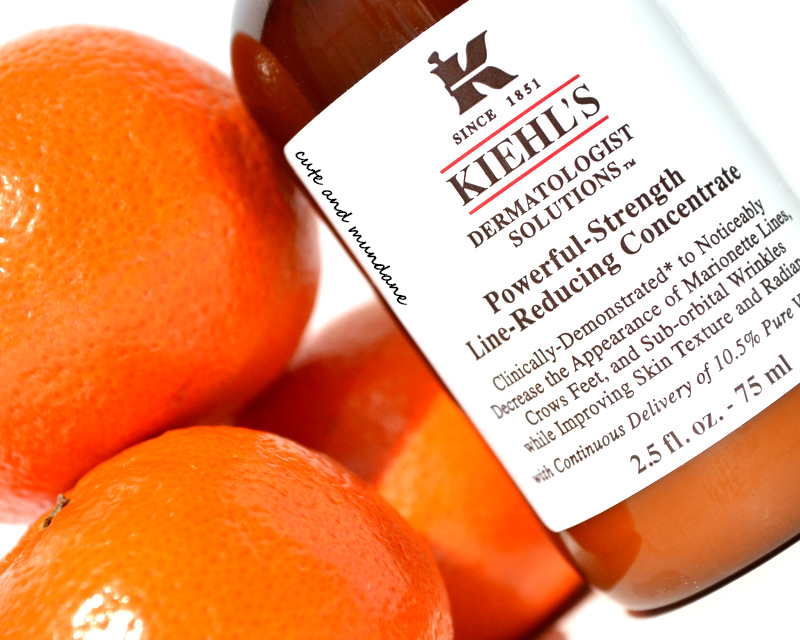 2008: 1st Beauty Product with Cradle-to-Cradle Certification
Kiehl's ―Aloe Vera Biodegradable Liquid Body Cleanser was introduced as one of the first
beauty products to achieve Cradle to Cradle Certification. In partnership with actor and
philanthropist Brad Pitt, 100% of net profits from sales of the formula benefited JPF Eco
Systems, a charitable foundation created with Brad Pitt to support global environmental
initiatives.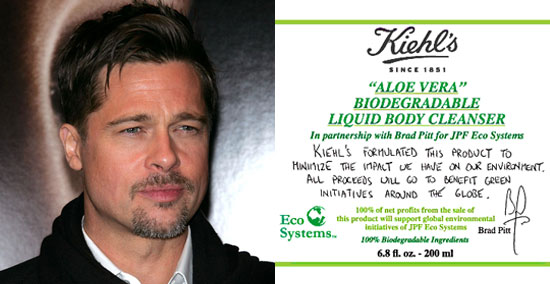 2009: Pioneers in the Facial Oil Category
Affectionately referred to as ―Midnight Magic by customers, Kiehl's Midnight Recovery
Concentrate was a pioneer in the facial oil category well before the recent ―oil trend explosion.
The formula is a highly potent concentration of botanical extracts specifically formulated to
biologically replicate skin's natural lipids for optimal skin repair throughout the night. With over 1
million bottles sold and 46 beauty awards, this powerful concentrate quickly earned cult status
and remains a leading beauty product in the industry. One of my all-time favourites!!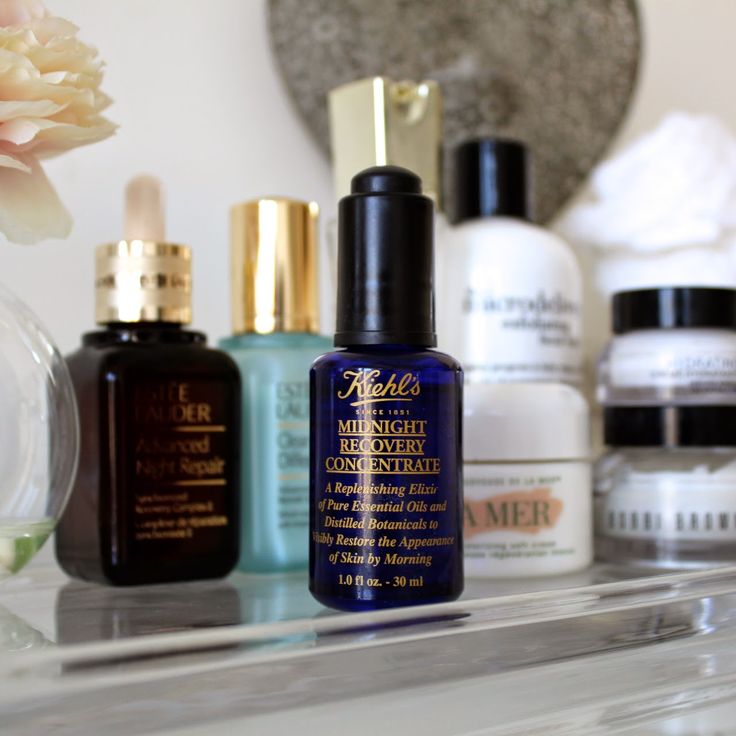 2014: 1st Beauty Product Launched into Space
Kiehl's has always searched the planet looking for the most effective ingredients for its products.
When developing the company's Oil Eliminator Collection, Kiehl's chemists went a bit further by
utilizing Aerolite Technology – an advanced material historically used in space exploration.
True to the company's spirit of adventure, Kiehl's set out to take the formula where no other
beauty product had been before – to outer space!
2015: A Pioneering Milestone
This year marks a milestone in the company's pioneering heritage as Kiehl's celebrates the 10th
Anniversary of Dermatologist Solutions and the collection's 1st serum Powerful Strength Line
Reducing Concentrate. This formula set the stage for Kiehl's subsequent pioneering serums
that following, including Clearly Corrective Dark Spot Solution, the 1st clear, fully stabilized
whitening serum and Hydro-Plumping Retexturing Serum Concentrate, the 1st serum to address
age-related dehydration.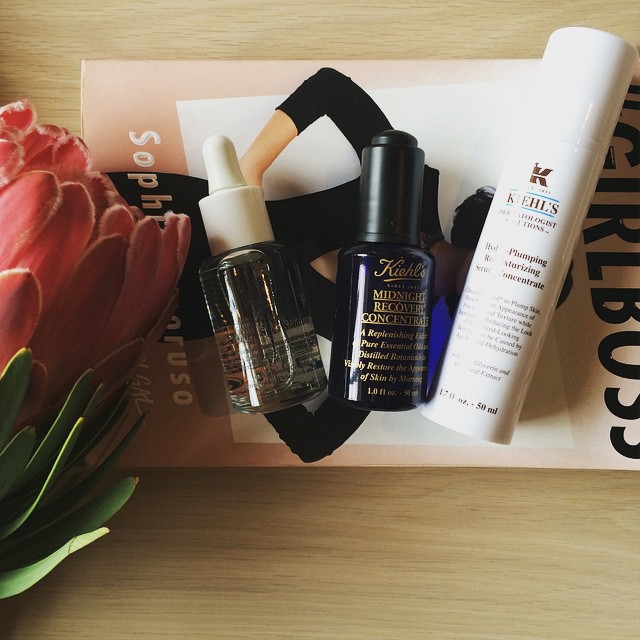 I will also be sharing my (and other Kiehl's lovers) most raved about Kiehl's products as well as some insight into the pioneers I find most inspiring.
https://kissblushandtell.co.za/wp-content/uploads/2015/09/Capture.png
421
605
Victoria
/wp-content/uploads/2020/03/logo.png
Victoria
2015-09-22 11:12:00
2020-06-27 19:42:39
Kiehl's Pioneers By Nature: A history of this iconic brand