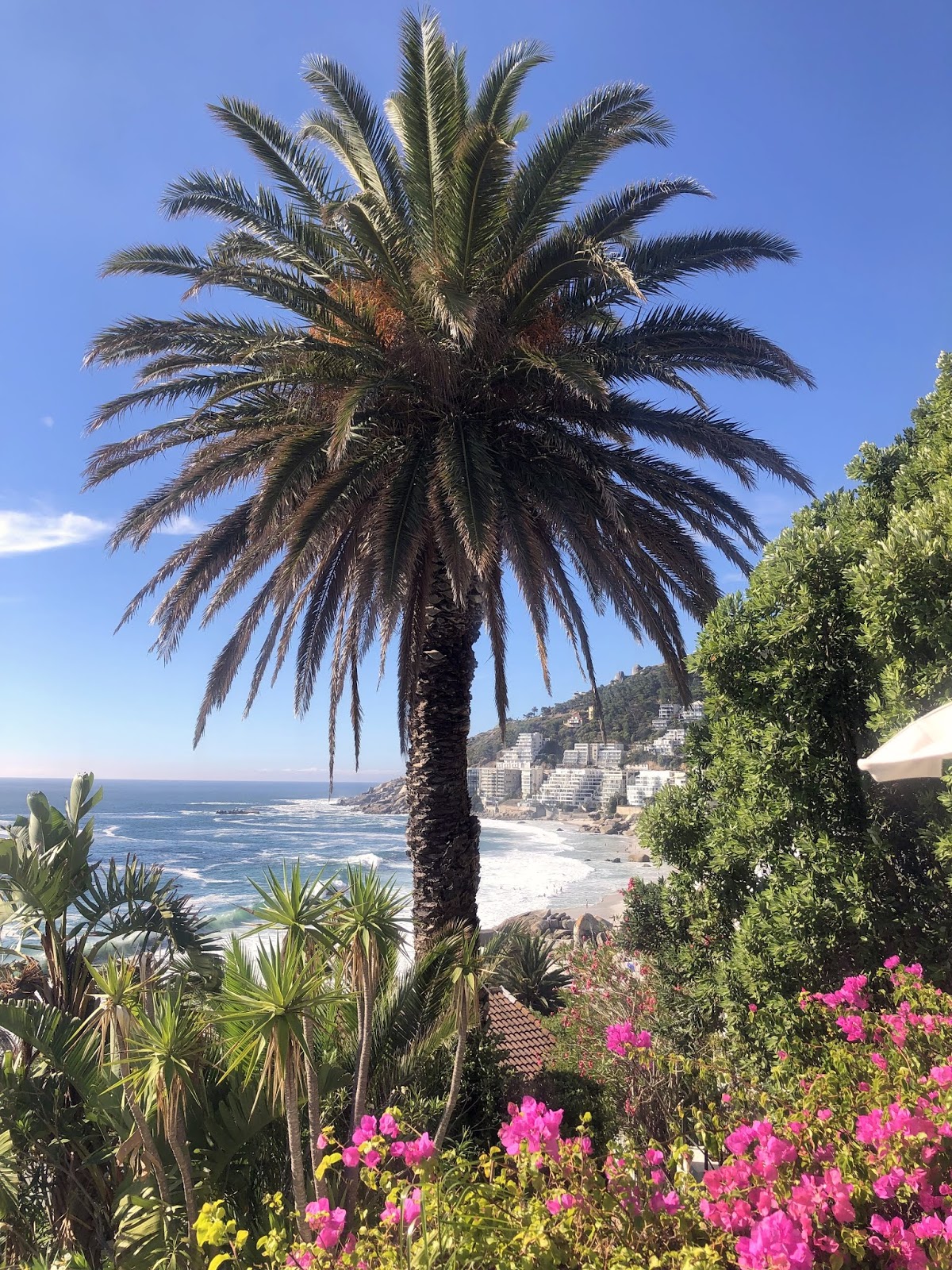 I get asked this fairly frequently, so thought I would put my thoughts into a blog post. I know many of us make the move from Cape Town to Joburg and vice versa, so hope this post helps in easing your mind and preparing you for the move. Shout if you have any other questions. This post may seem a bit 'all over the show' but I am covering the topics I get asked about, so hope it's helpful.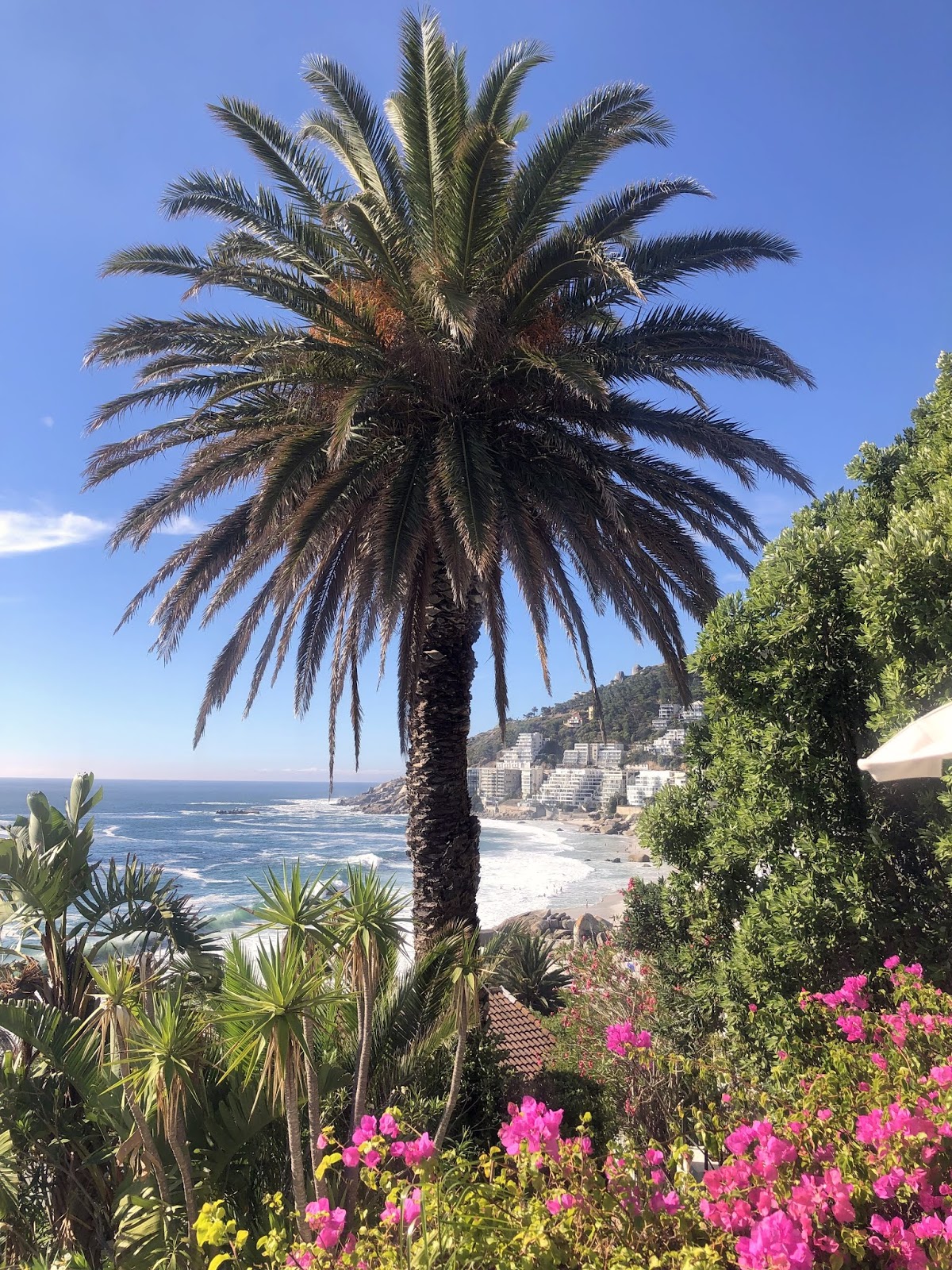 The Move
It's a known fact that moving is an incredibly stressful thing to do; whether it is moving countries or cities. It's expensive, unsettling and daunting. My personal experience was a move that I chose to do for love (joys!). I would never have made the move otherwise. Not because I don't like Joburg, but there was no need for me to move. I owned my home in Cape Town, had a job that I really loved and had most of my close friends down the road from me. All of this meant that I found it pretty hard to get my head around the move – the thought of Joburg didn't really excite me (other than seeing the back of long distance). I am a bit of a creature of habit, so hated the thought of leaving silly things like my local yoga studio, my work colleagues, my local nail salon (don't comment) and, of course, my friends. The Cape Town lifestyle is a hard one to beat, and I was definitely stuck in my happy little comfort zone (which there is nothing wrong with in my opinion).
The Decision
I ummed and ahhed (and procrastinated) for ages. It took me a good year and a half to suck it up and hand in my notice at work. I flew to Joburg on numerous occasions for interviews but nothing felt 'right'. I ended up finally just handing in my notice with no potential job on the horizon and this was one of the best things I could have done. I needed to draw a line in the sand and have a date to work towards. I can really recommend pushing yourself to have a set date, it forces you to get the ball rolling and make things happen, otherwise the 'time' will never feel right.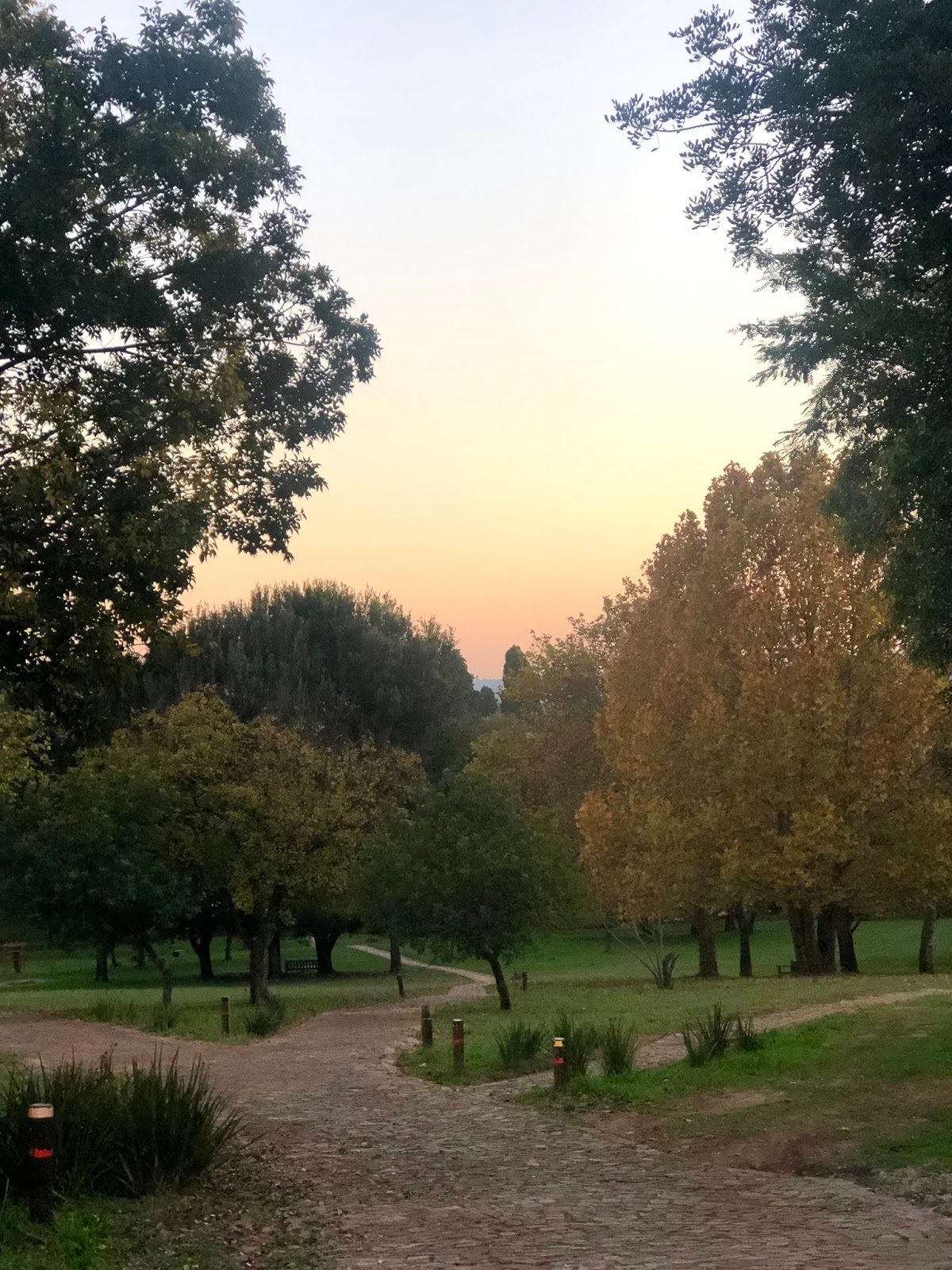 Logistics
I got a few quotes from removal companies (as I was literally taking every single thing to JHB with me), and eventually went with Elliot Mobility. I can highly recommend them. It wasn't cheap (as I say, moving is seriously expensive), but I had heard horror stories and wanted my belongings to be safe. I also sent my car on a truck and chose to fly. The Elliot Mobility truck arrived within a week and I opted for the 'pack up' and 'unpack' service which really made it a dream. Within a week my entire Cape Town home (plants included) was unpacked into our Joburg home and I can't tell you what a difference this made in me feeling settled.
Thoughts
It's a funny one, as Cape Town obviously felt like home for so many years, however, when your belongings are with you (no matter where you move to), it's quite easy to begin calling a new place home. I am a Cancerian and my home is my everything, so this was something I prioritised. I bought flowers, new plants, stocked up our pantry and reached out to friends for advice on new 'local' spots; from beauty salons, hairdressers and dentists to hidden gems, cool new restaurants etc. I enjoy discovering a new place, so explored a lot and soon found local spots that were even better than the places I went to in Cape Town. I can really recommend embracing the change in this way. Sure, Joburg doesn't have nearly the same amount of quirky coffee spots but, believe me, you soon start to love Motherland and Espresso 🙂 And you absolutely won't find beauty spots and shops like Joburg has. In terms of the two cities, it is SO hard to compare them and it was a decision I made from the get-go not to do (even though it's what we do naturally). Joburg and Cape Town both have their pros and con's and simply cannot be compared. The good things about JHB are the things that I felt Cape Town was lacking in, and vice versa. You have to embrace the two cities for what they are.
What I love about Joburg:
I love so much about this city and have found it incredibly easy to settle into. The first 3 months felt odd but from the 6 month mark, it truly started feeling like home. A lot of that was down to me being as positive as I could and not comparing it to Cape Town. I adore the people here (I know everyone says that, but its so true). There is a warm-ness to this crazy city that Cape Town definitely doesn't have. I love the buzz here and it's been better for me than I could have ever imagined on the work-front. People make stuff happen here, they have money and things move fast. It's incredibly exciting and has an energy that I adore. I love the space that I have in Joburg as well as all the greenery around us. I also love the convenience of Joburg – there is less traffic (in the area we are in at least) and everything is just easy (there is a Woolies on every corner and you can ALWAYS get parking – WIN). I do battle with the feeling of safety in JHB but I have got used to this. Both cities have massive crime issues, I just felt safer in Cape Town. Having said that, I am just very aware in Joburg and think that you will be absolutely fine as long as you are like this. You have to be alert all the time, it can be a bit exhausting (but I am a tad neurotic).
What I love about Cape Town:
Cape Town is spectacularly beautiful, we all know this, so I definitely miss the beautiful views, the mountains, the sea and the relaxed feeling that comes with it. Having said this, the buzz of JHB is so addictive that I think a lot of me would find Cape Town quite slow if we moved home. I miss being able to walk around like I used to. I lived in Tamboerskloof and I miss walking to my local coffee spot as well as meeting a friend for a walk on the promenade. It is such a treat. Ah, and I miss a Saturday walk to The Oranjeszicht Farmers market SO very much. I absolutely do not miss the Cape Town drivers and traffic though. I really miss the restaurants in Cape Town as I love eating out and discovering new spots, however, Joburg has improved massively on this front and feel like I have discovered such amazing spots here. There's always something new, you just have to do your research. In summary, moving isn't easy and the grass definitely isn't greener in either of these cities. Both offer great things and it just depends on what your reason is for moving is. I think it's an amazing experience to live in different places and would move to Joburg ten times over, knowing what I know now. Would we move back to Cape Town? Probably (because it is home), but we aren't sure as that is dependant on work and life, so right now we have no plans and will be here for the next 5 years at least. I know things may change if we have children (being closer to family) but, for now, Joburg really is home.
My favourite restaurants in each city:
I'm slotting this list in here to refer people to as I am often asked, I will also keep this updated. Saves me typing this out each time 🙂
Joburg
Great Eastern Food Bar – in Melville and a great vibe with delish food (get the tacos starter) Momo Bauhaus and Momo Kuro – same owner, same food and both fab Espresso – a Joburg institution. No frills or pretty decor but great for a long Sunday lunch with plenty of Aperols and delish pizza BGR – without a doubt, the best burger you will ever eat! Brian Lara – a rum bar cum restaurant and great for a festive boozy dinner La Boqueria – amazing decor but the food hasn't ever blown me away (other than the deep fried olives) So Yum – a delish Asian-inspired menu but it is in Hyde Park shopping centre Farro – beautiful and delish tapas-like food 4th Avenue Coffee Roasters – one of my all-time faves. Delish coffee, breakfasts and liht lunches on 4th avenue in Parkhurst (as the name suggests) Glenda's – stunning decor and a lovely spot for a salad, coffee and a late afternoon G&T Lexi's Health Eatery – I adore their falaffel wrap Pablo Eggs-Go-Bar – a great breakfast spot that is such a vibe with very cool decor and delish Israeli bread to accompany your eggs Salvation Cafe – the halloumi breakfast wrap will blow your mind, plus a beautiful setting under the trees in 44 Stanley Coalition – insane pizza (the best in JHB) and it's next to Public Wine Bar which is a win A Street Bar Named Desire – a great drinks spot with insane decor Mastrantonio – the ultimate prawn pasta Tortellino D'oro – an old-school Italian spot with a warm atmosphere. Delish ravioli Coobs – in Parkhurst and great for a delicious lunch or dinner Il Contadino – amazing atmosphere and a great choice for a dinner. Love this place Marble – a real treat and experience. A must-do The Westcliff – the ultimate JHB sundowner spot which has to be done. Especially during Jacaranda season in October!
Cape Town
Chefs Warehouse – fine dining tapas, and such a treat (book in advance) Thali – Indian tapas for dinner The Loading Bay – Sunday breakfast Hemelhuijs – love their breakfasts and decor Chefs – a small 'canteen-style' dining experience that I loved Black Sheep – this was our local and a place I miss all the time. Amazing food and warm vibe Osteria Tarantino – great little Italian spot Il Leone – old-school delicious Italian The Test Kitchen – obviously. Book about a year in advance Le Tete – I actually haven't been here but DYING to go, heard great things The Pot Luck Club – same owner as The Test Kitchen, more relaxed vibe, great for a Sunday lunch or dinner South China Dim Sum – delish Dim Sum in Long Street. Very small and authentic The Athletic Club & Social – I haven't been yet, but it's on my list Bao Down – beautiful spot for heavenly dim sum and insane desserts Mulberry & Prince – perfect girly brunch spot as well as incredible fine-dining dinner spot Jasons – no better place for a Saturday coffee and breakfast Junior Burger – delicious burger diner-style spot The Power & The Glory – a very hipster bar that I adore. They do the best hot dog in town! The Oranjeszicht Farmers Market – at the Waterfront and open on Saturday and Sunday. Amazing fresh product and delicious market food in a beautiful setting!
https://kissblushandtell.co.za/wp-content/uploads/2019/05/IMG_8009.jpg
1600
1200
Victoria
/wp-content/uploads/2020/03/logo.png
Victoria
2019-05-21 09:52:00
2020-06-24 15:10:11
Moving Cities: Joburg vs Cape Town