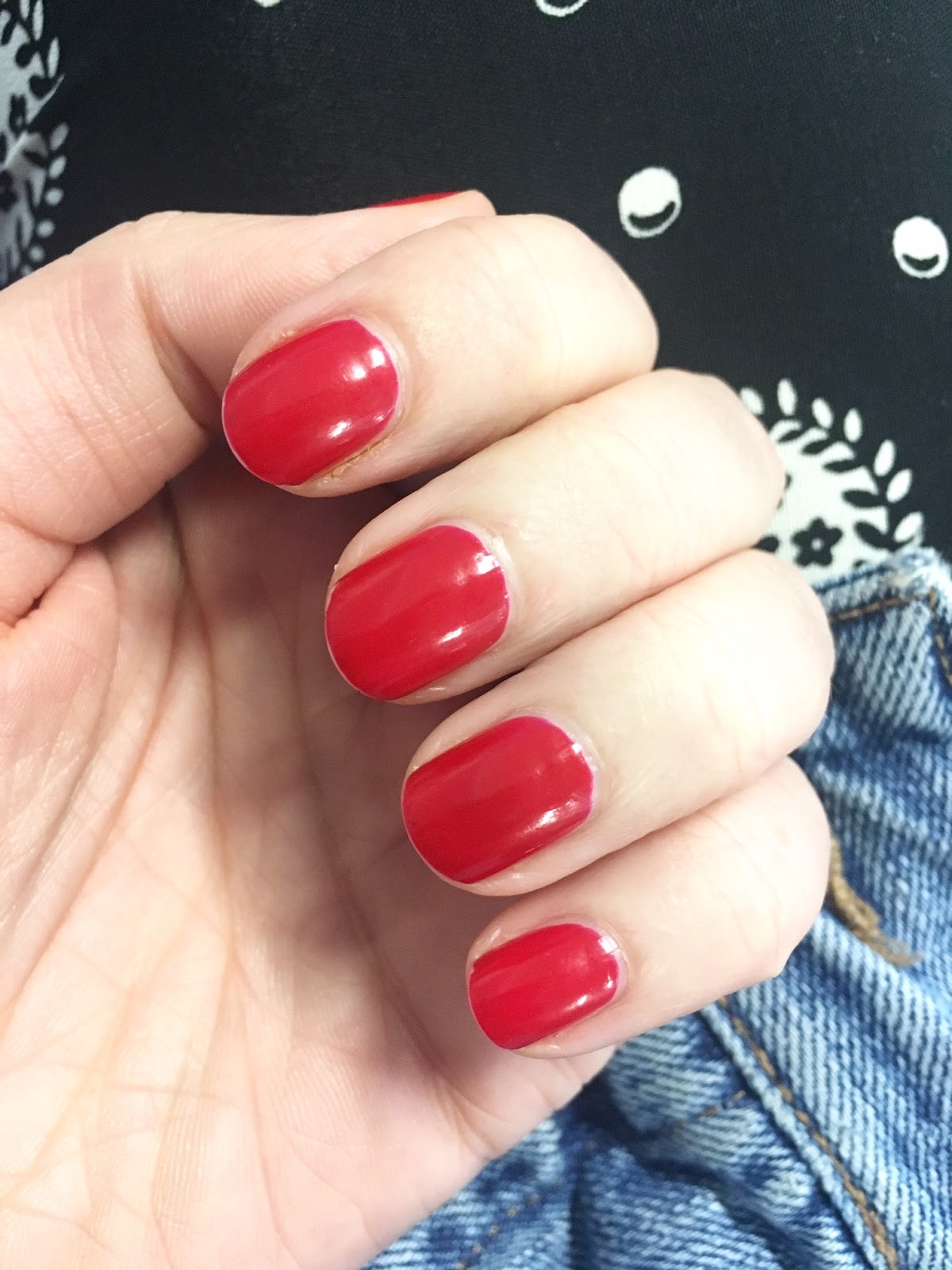 There are loads of different options on the market when it comes to nail applications and it can all be quite overwhelming. I had a request to do this post comparing all the different applications and weighing up what I feel your best bet is, so I hope this answers some of your questions.
A post shared by KISS, BLUSH & TELL (@kissblushandtell) on Sep 15, 2016 at 12:38am PDT
I have been getting my nails done every second week for years. It's indulgent, sure, but it's one of the few beauty treatments I opt to spend my money on. My hair requires close to zero maintenance and, even though I do go for facials, I tend to do most of these at home myself. I am going to cover a short blurb on what the application is, how it's applied and the pros and cons but shout if you have any questions. I must also just note that even though all of the products on the market claim to do no damage, they certainly aren't particularly good for your nails. As I say, I have been doing this for YEARS and my nails are in pretty good nick strength wise. It is good, however, to take a break every now and again. There is no single product that is that much better for your nails than the next. Lastly, there are LOADS of cheap salons that use knock off nail systems and call them 'Gellish' or 'Shellac'. If your mani is ridiculously cheap it's probably because they are using knock off products and these will lift and chip. Also, a lot of how good the product is is down to the application so you may have a poorly trained therapist (I have had one too many) who applies the product terrible and not in the correct way which will always cause chipping and lifting. You have to go to a salon with top quality therapists!
CND Shellac
Shellac is a 14 day wear polish that is very similar to Gelish in many ways. It is painted onto the nail from the bottle and is cured under UV lamps. This is my go-to after trying everything under-the-sun for all the reasons detailed below. Pros:
Longevity – it lasts 14 days (as it promises). I get next to no chips with Shellac.
Shine – Shellac maintains its shine better than any other product I have tried and this is pretty important to me
Removal – I find Shellac less damaging on my nails. No buffing is required during the removal
The white and black – this sounds odd but, as mentioned, I am quite fanatical when it comes to my nails and have tried and tested them all. The White and Black shades from Shellac are the best. Their black is solid and so shiny and their white is also so crisp and the perfect shade of white.
Zero dry time
Cons:
Colour selection – the colour selection is not as wide as Gelish – Gelish have way more 'fun' colours
Time – the 'setting' time from the UV lamps is around 90 seconds, where Gelish is only around 5/10
Salons – it's pretty hard to find a salon that offers Shellac. Gelish is much more readily available
A post shared by KISS, BLUSH & TELL (@kissblushandtell) on Apr 8, 2017 at 2:03am PDT
Gelish
Gelish is probably the most popular nail system on the market and the one that is most well know. Gelish is applied in the same way as Shellac with a much shorter 'setting' time under the UV lights. I have had Gelish many times and have often loved it and know it's a brilliant product. The unfortunate thing is that many salons with poorly trained therapists have been the one's applying this which has resulted in a super-thick application or a mani that chips on day 3 which has kind of steered me away from this. Pros:
Colours – as mentioned above, the colour options with Gelish are fab. They are so on-trend and pretty much have every colour under the sun.
Application time – a Gelish mani is super quick
Longevity – when applied correctly, it lasts 14 days but I do seem to get lifting and chipping more with Gelish than with Shellac
Zero dry time
Cons:
Shine – personally Gelish shine doesn't last as long as Shellac
Removal – there is buffing on the nail to remove the product before the product is soaked off. This shouldn't damage the nail, but I have had poor therapists buff too aggressively causing nail plate damage.
Gelish Dip
Gelish dip is a new system on the market which I know lots of you saw me speaking about a while ago. This is for ladies who have used Acrylic as it is an acrylic based product so for those of you with paper-thin nails, this will be a life-saver! I guess it is best described as a hybrid of Gelish and Acrylic. It's a much 'harder' and more sturdy product and will see you through the 14 days totally chip free – maybe even longer! You may experience some nail sensitivity when getting Acrylic dip, you will know what I'm talking about if you've had Acrylic before, but this wears off after a day or so. Pros:
No lights – there are no lights used in this application, better for the hands as no exposure to UV rays which are harmful.
Time – it's a quick treatment which is phenomenal for Acrylic as this is renowned for taking some time (with the old-school application)
The dip system – as the name suggests, you literally dip your nail in a pot (see below) so this means the product covers the entire nail plate perfectly
Colour selection – fab colours that mirror the Gelish offering
Zero dry time
Cons:
Very few cons here as it's a great system but is not meant for everyone. I would personally not do it as I don't have thin nails but for those who do then this is for you! Also great for a holiday when you want your colour to stay put for an extended period of time, rest assured that there will be no chipping.
A post shared by @gelishsa on Feb 13, 2017 at 2:13am PST
A post shared by KISS, BLUSH & TELL (@kissblushandtell) on Feb 20, 2017 at 7:12am PST
Vinylux
Vinylux is a normal nail polish with extra staying power. No lights are used here and this can be removed at home like you would remove normal nail polish. Pros:
Time – this is quick to apply (like a normal polish)
Perfect for pedis – I love this for pedicures as it lasts so well! I used to get Shellac on my toes which caused damage. This is all you need and your pedi will last a good 5-6 weeks or longer!
Nail damage – because of the removal this is the least damaging of the products I've mentioned
Price – it's cheaper than the above-mentioned systems (but also totally different)
Cons:
The finished look – it's not as flawless looking as Shellac or Gelish simply because it is a polish and a thinner layer
Shine – it doesn't maintain its shine like Gelish or Shellac would
It doesn't dry instantly
Longevity – it lasts about 10 days, but as I say, it's a different product and more of a normal nail polish with a better lasting power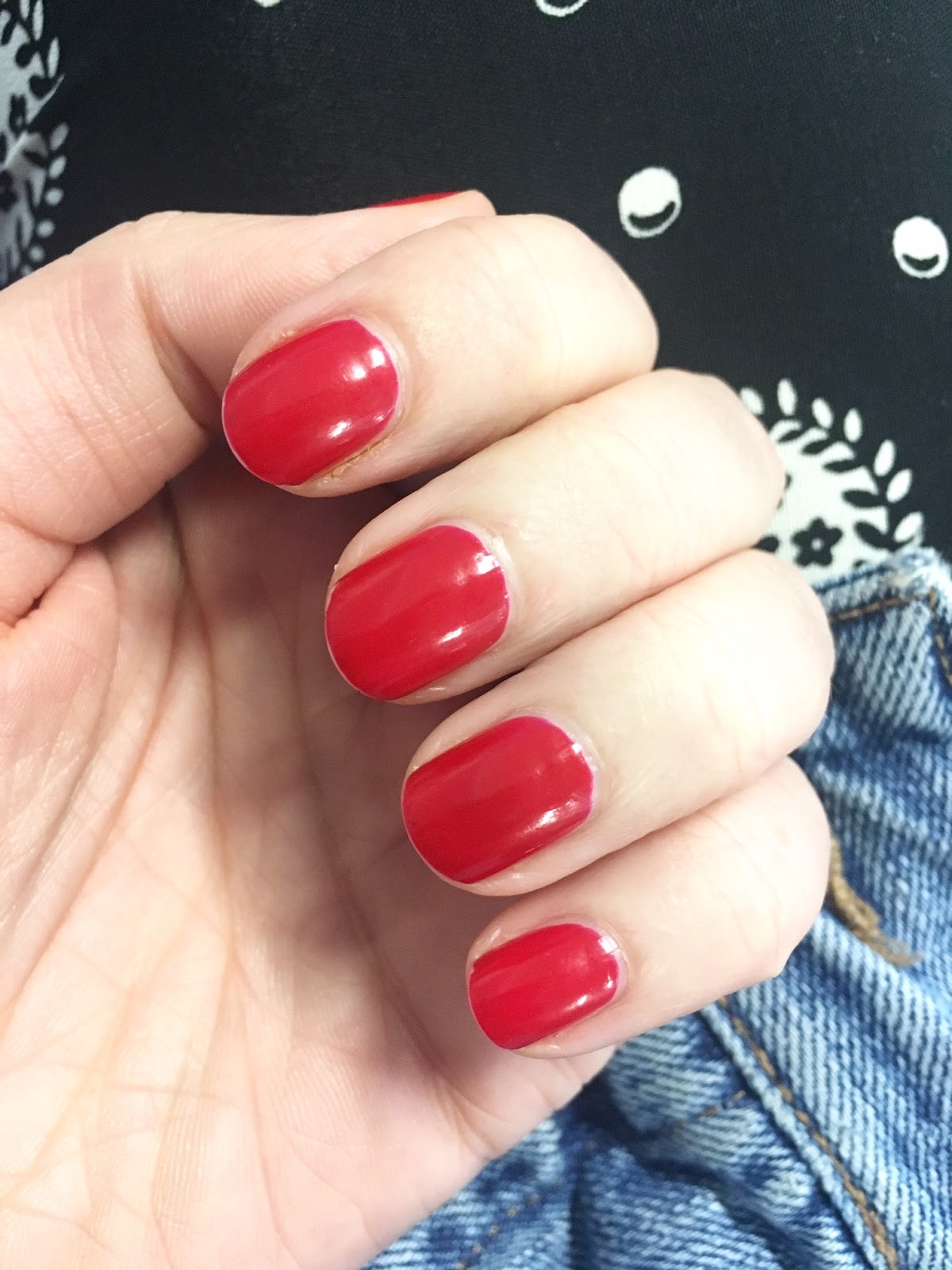 My nails with Vinylux on day 5
I hope this has helped you in some way – shout if there any questions!
https://kissblushandtell.co.za/wp-content/uploads/2017/05/FullSizeRender283929.jpg
1600
1200
Victoria
/wp-content/uploads/2020/03/logo.png
Victoria
2017-05-18 11:23:00
2020-03-24 08:12:49
Which Nail System is best for you? Shellac vs. Gelish vs. Gelish dip vs. Vinylux