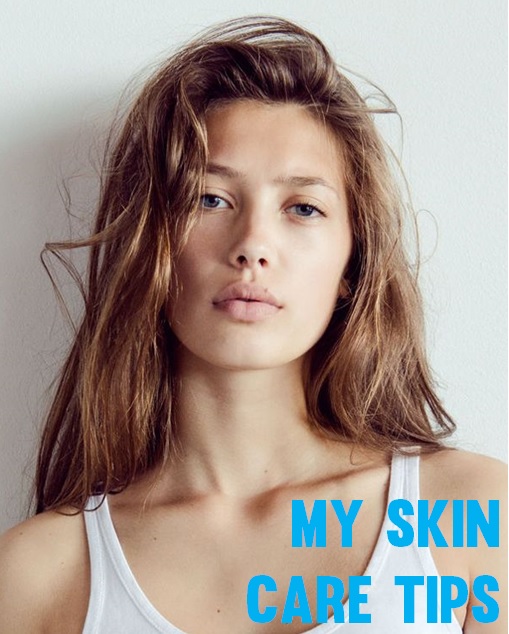 I get asked questions around skincare and routines so often, as well as at what age we should start treating ageing, so thought I would pop all this info into one post that I can refer you to. I will also continue to do posts like this so I can try and cover all of your queries. I love how often my readers drop me mails with their personal skin dilemma's, for those of you who have got a reply from me before, you will know that my replies are super lengthy! I initially studied skincare when I left school (and then studied again), so all this info is coming from a valid source. Make sure you are getting info from the right places as, without sounding disrespectful, lots of beauty advice comes from people who are biased to certain brands etc. and it really doesn't need to be that complicated at all. In this post I have not touched on actual product recommendations as I do reviews on this blog all the time and there is no single product I would recommend for everyone – however – this post speaks about a general skincare routine that I use and would recommend. It's simple and it works.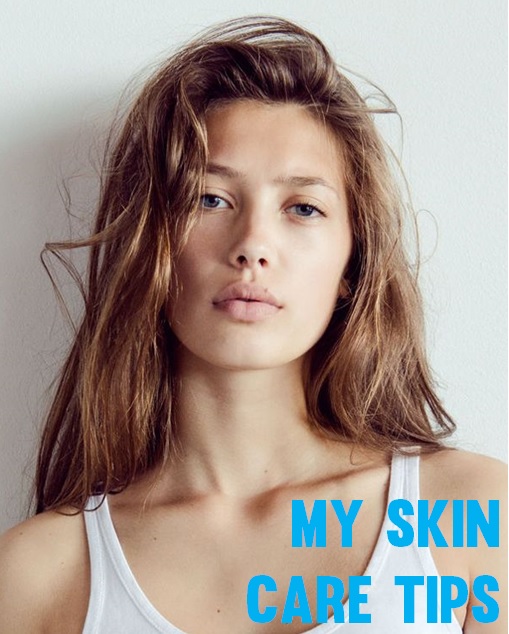 When it comes to anti-ageing products I believe our skins are exposed to far too much in our mid-twenties to not be given that extra anti-ageing pampering. I am by no means suggesting that your entire range be anti-wrinkle etc, but a few of your key products can have anti-ageing benefits – it won't do you any harm. I know I'm a skin-care-junkie and it probably sounds like I have a super dull life that I find all this time to pamper myself but I am really busy and it's not at all easy for me to find this time but I make sure of it, and if it's always on your mind, I promise you will too.
Little things like popping your hair mask on while the bath is running, putting an AHA peel on while you watch Masterchef or sleeping with your hydrating gel mask on – that takes no extra time – it's just about prioritising it. I also, by NO means, live a ridiculously healthy lifestyle in the sense of drinking/late nights etc – that is fine, in my opinion, but just find that bit of time for your skin and make sure you eat well, drink loads of water (you can read about my skincare diet here). It takes two seconds and makes all the difference.
Here is my routine:
MORNING ROUTINE
Morning:
Cleanse: Cleanse with a creamy cleanser (oil based)
This will not strip moisture from your skin and is great for make-up removal. You can use this directly on dry skin (don't add water first). Massage into skin and remove with a clean muslin cloth (you can buy these at any baby shop or baby department – they handy as they easy to wash and buff the skin slightly so great for exfoliation). If your skin is feeling clean then simply using plain luke warm water on a face cloth is perfect.
Tip: Don't under-estimate massage on your skin – it increases circulation which is essentially why your skin glows and looks so beautiful after a facial. Get the blood flowing – it means endless benefits for your skin. If you are unsure of some techniques, I'll happily help, drop me a mail. This will help drain lymph which is what carries all your toxins out of the skin – if this is sluggish it will lead to puffiness, break-outs and sallow skin. (here's a lymph drainage DIY video FYI)
Tone: You need to be toning your skin to balance the PH level after cleansing. To be honest, it is not an essential and more down to your preference. If you know you are the type who prefers less fuss then leave this out. For me, this is one of my favourite steps. It adds extra hydration and makes me feel so clean and fresh. It's also great to spritz on midday to add moisture and calm the skin. If you wear heavy make-up then include this – it will be that extra step to ensure you have cleansed properly.
Serum: This is the expensive step, but also the one that your skin is going to benefit from the most. Serums are amazing as they contain smaller molecules so penetrate to a deeper level of the skin. They also treat direct problems (purifying or hydration or ageing etc) so you can definitely target problems and get results. Splash out here, you won't regret it. This is the first product you will put onto your skin post-cleanse. 1/2 pumps is usually fine – use it sparingly.
Moisturise: You need to obviously do this pre make-up application and post serum. It is an important step too and locks in all the goodness from your serum. I prefer using one for both day and night (it also saves money), but then get a good one. If you can afford a separate day and night one then definitely do as your night cream will generally be packed with all sorts of actives, while your day cream will focus on protecting the skin (as well as obviously hydrating it). If you use one for both day and night keep it SPF free (my preference, again) that way it will not be problematic in the evening as the zinc from suncream can block pores and give the skin a white sheen. Use a separate SPF though!
SPF: You have to follow with sunblock every day. It is so NB to find one that sits well on the skin (as so few of them do). I use Kiehl's spf 50 for the face. It is non-greasy and just amazing. You also use a tiny here. Also check out your daily make-up that you use, foundations/BB Creams often have built in sun protection.
EVENING ROUTINE
Night:
Cleanse: same as morning (double cleanse for full face of make-up)
Tone: same as morning
Serum: same as morning – you can use a night focused one here as the skin is most absorbent when you sleep. I like using a brightening and hydrating in the day time and a repairing and anti-ageing in the eve. Your day one will do just fine if you wanting to spend less money though.
Moisturise: same as morning or your night cream if you use two separate ones.
Eye-Cream: This is also something I include in both my morning and night routine (gel in the morning, cream at night). You don't need to have two like I do, and if you slack with this then rather bring your light serum closer to the eyes.
TWICE A WEEK
Twice a week: This part of your routine is so important so make an effort to do this, so many people ignore this part and then wonder why their super-pricey products aren't working! Without exfoliating the skin then dead skin cells sitting on the surface of the skin will prevent your serum/moisturiser doing any work on the skin. It is also often the cause of dehydration, redness and sensitivity. This is by far my absolute best part of any routine and gets results.
Exfoliate: You should do a deeper exfoliation (not with a scrub as this will aggravate your redness and break blood capillaries). Try REN Radiance Renewal peel mask (my review). Also love the AHAVA one (my review). Read that last review, it explains my feelings towards scrubs for people with a sensitive skin. Some people prefer that 'scrubby feeling' – I do too sometimes. These are fine every now and again, just not weekly or bi-weekly.
Mask: On the same night you do your exfoliation you should do a hydrating mask. This is very important to do at this stage as your skin is rid of all dead cell build up so at its highest absorption level. I always sleep with my mask on to get max benefits (unless it is a kaolin clay mask) and most hydration masks are gel formulas so they are transparent thus you won;t go to bed scaring your partner! You may be wondering what to do if you have an oily skin – I would then alternate between a purifying kaolin clay mask one week and a hydrating mask on other weeks. You may just want to use the kaolin one, or put this on your T-Zone and the hydrating one on your cheeks and neck. It's so hard for to generalise here, ask a facial therapist or drop me a mail with your exact description of your skin. I will probably ask another 20 questions and then we can go from there 🙂
For your chest area you can use bio oil mixed with your body cream (as a cheaper alternative) or an actual neck and bust cream. Always take your facial routine down your neck and onto your chest area. It is sometimes tough though – but at least hydrate this area as best you can.
Hope this helps you in some way – at least perhaps get an idea of the sort of routine you should be doing. In my mind you have to enjoy your products to make your routine pleasurable – for me smell is important as it makes it such a treat to do.
Shout if you have any queries, I really am happy to help!
https://kissblushandtell.co.za/wp-content/uploads/2013/09/skin.jpg
634
509
Victoria
/wp-content/uploads/2020/03/logo.png
Victoria
2013-09-25 11:29:00
2020-06-28 10:25:59
My skincare routine + recommendations