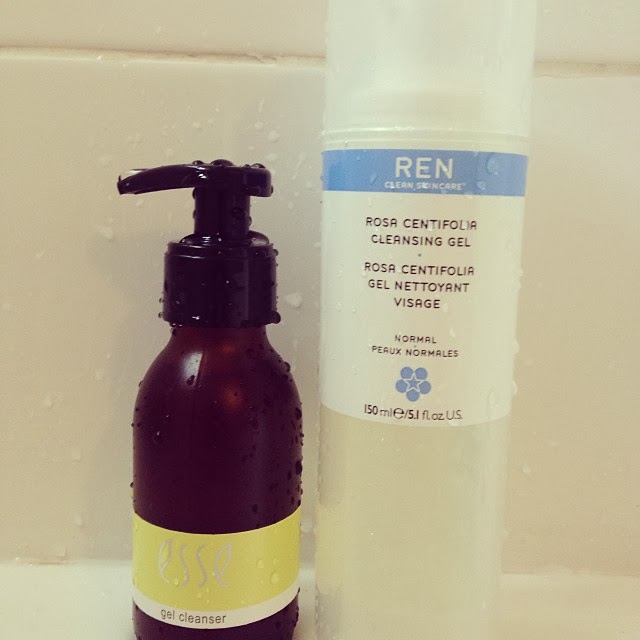 REN Rosa Centifolia Cleansing Gel – R309
Through Twitter the kind ladies of REN offered to send me a cleanser to try. I have use REN for years, mainly their body products and a few face products but no cleansers so it was a nice opportunity to try something new. There packaging makes perfect sense for a cleanser – it's hygienic and you are able to get every last drop out. This particular one has been amazing – toning, firming and protecting as well as softening, hydrating and calming. It didn't leave my skin feeling stripped, but well-cleansed and super-soft.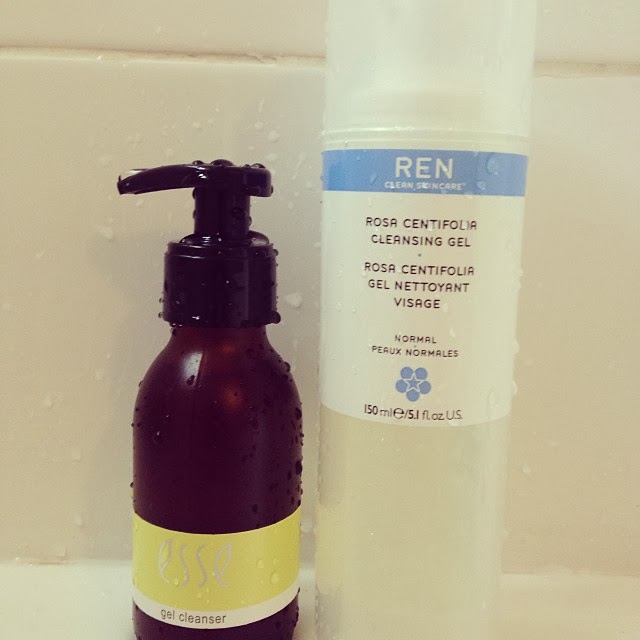 This is the cleanser on the right.
Labello Lip Butter – R29.99
I cannot get enough of these lip butters, particularly the Raspberry Rose – this stuff smells like heaven and the texture is lovely too. This one is different from the original and the shea butter one, as in it gives a ever-so-slight colour and shine to your lips which is the part I love, but if you want something more natural then the other two are great. Just adore this stuff!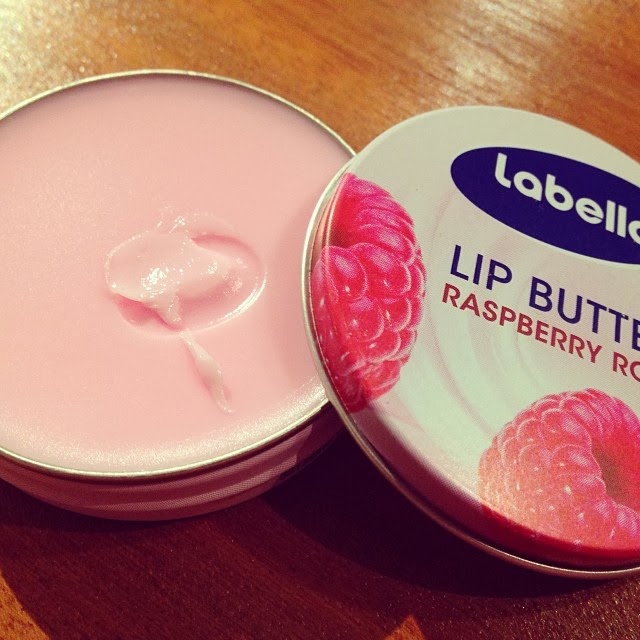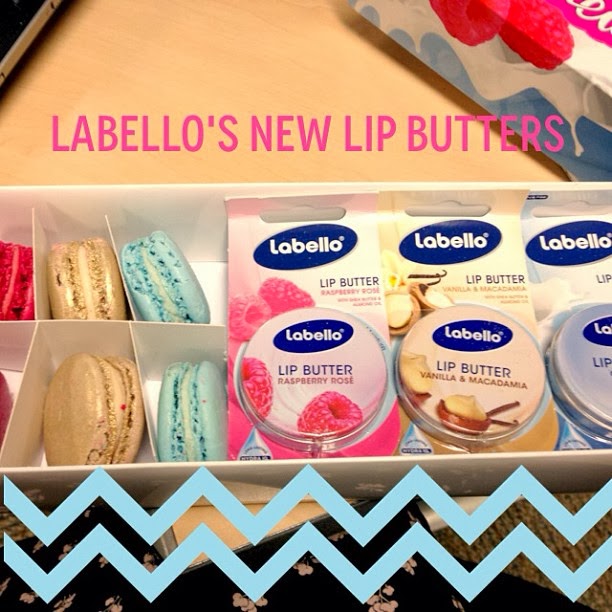 Optiphi Renew Anti-Aging Hand Cream – R220
I got this over a month ago and popped it straight into my handbag. I am usually pretty bad about hand cream as I find it oily and hard to operate properly at work with it on. This, however, has been completely different and I am now more than three quarters through my tube (plus a little goes a long way, so that's saying quite a lot)! It's fragrance free and just gets right down to the job – hydrated, softens cuticles and acts like any anti-ageing product on the skin by restoring anti-oxidants and any lost moisture. The best part of all is the spf 20 – your hands are the biggest tell-tale sign of your age, so it is so important to protect them.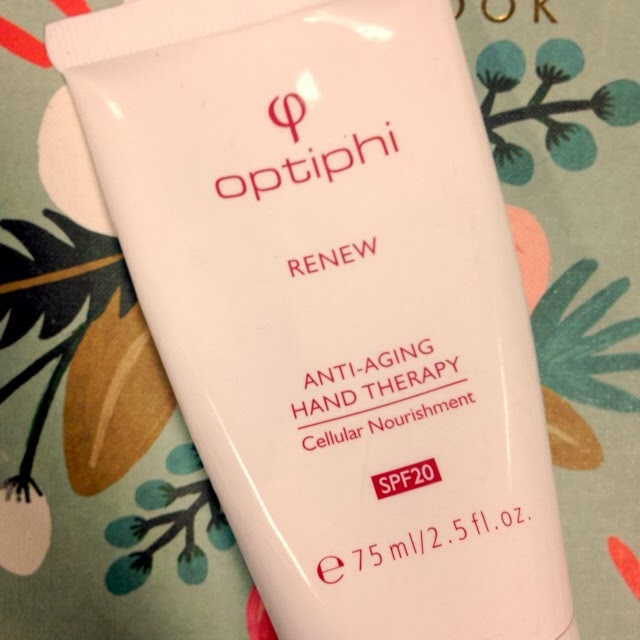 Korres Wild Rose Brightening Serum (Price TBC)
This stuff smells like heaven. It's a great consistency and one pump is enough for the whole face and nack area. I am loving using this as my morning serum – it hydrates and feel refreshing on the skin. I don't think it's the kind of serum that is going to transform your skin, but I like it as an extra boost of hydration, plus it feel like a treat to use it which I don't think you can ever underestimate. Gone are the days when I will use a fragrance free, organic etc etc product that smells horrendous because it is full of goodness – it is so important to enjoy your skincare routine. (in stores this month)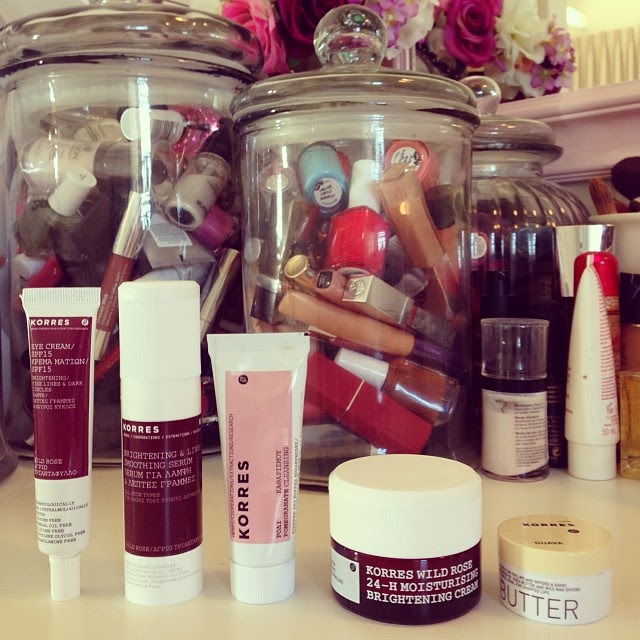 The serum is second from the left
Ghd Eclipse – R2899
This is not a 'product I would buy again' as I already own a ghd Eclipse and am, quite honestly, obsessed. It is a lifesaver and does the job I want and need it to do in a fraction of the time compared to my usual styler. The reason I am including this again is because they are launching a white version just in time for Christmas. Have you ever seen something so beautiful!!!

L'oreal Colour Caresse Wet Shine Stain – around R100
These are the replica of the beautiful YSL lip paints that I love so much. These are a pretty good dupe. They tick all the boxes – great colour that is buildable, so can be very subtle or built up to an opaque, rich colour, they have a pretty shine to them and they last well. I found this blog post – have a read if you have time as it's a super thorough review and shows all the colours. My fave colour is definitely Pink Perseverance.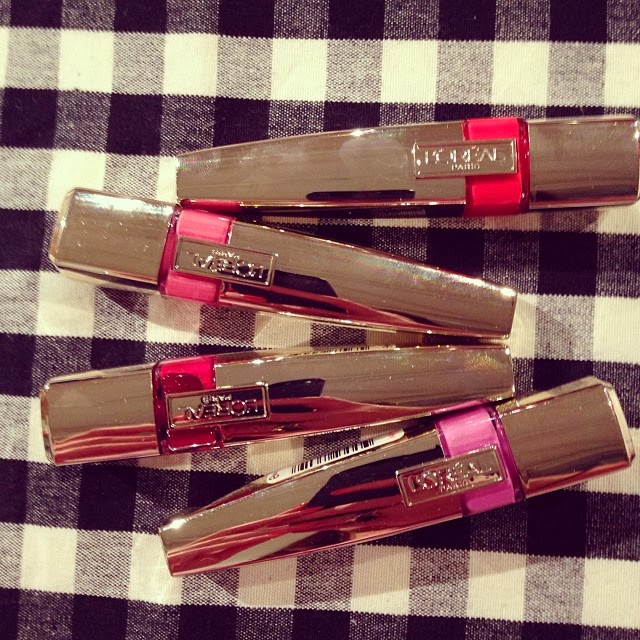 Lamelle Luminesce Brightening Defence 30 – R376.64 A good sun cream for the face goes a long way for us South Africans so I was excited to receive this one from Lamelle. This is your daily sun protector that is aimed at pigmentation prevention. It contains bio-peptides that assist in reducing the darkening of your pigmentation and obviously preventing this from getting worse. I think this is genius as I know so many of us girls living here suffer from pigmentation from being on the pill, pregnancy or just from too much sun exposure. Love that this tackles both problems in one, plus nice a light texture on the skin.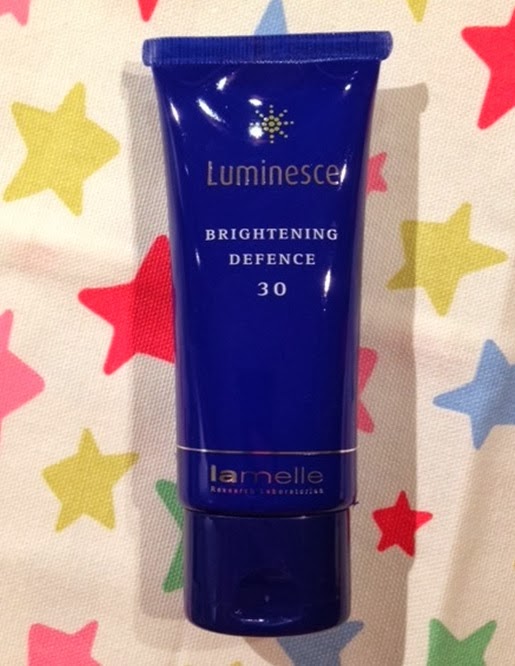 https://kissblushandtell.co.za/wp-content/uploads/2013/11/05e2d394415211e3a82b22000a9f1408_8.jpg
640
640
Victoria
/wp-content/uploads/2020/03/logo.png
Victoria
2013-11-07 07:55:00
2020-06-28 10:20:37
A few products that I would buy again