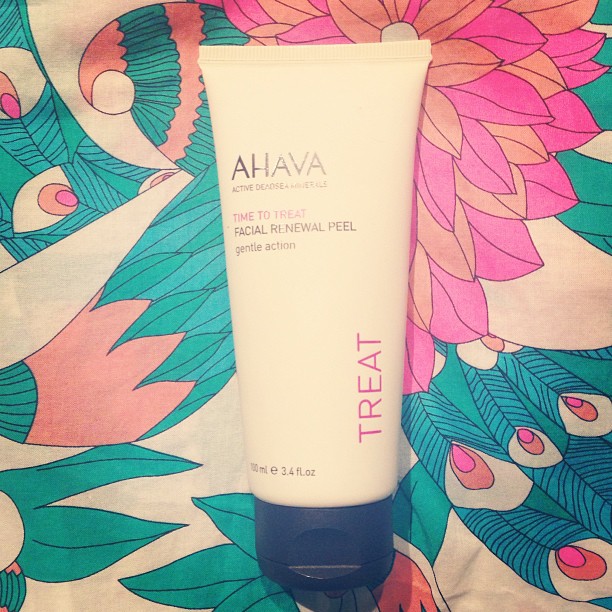 I am so overdue a post like this, and need to do more of them! It's just that I have been trying such insanely good products of late. I really have! I don't know if it's the fact that such incredible brands are now entering SA or that everyone is just upping their game with all this fierce competition – either way I have so much to share with you. For those who follow Kiss, Blush and Tell on Instagram (the account is 2 weeks old now and going so well!) you would have seen all the products I have been trialling and loving. Anyhoo, I'll stop waffling on and get down to it… Here are my top few exfoliating products of late.
AHAVA Facial Renewal Peel
I got this Facial Renewal Peel from AHAVA about 6 weeks ago now and have been really using it non-stop (on myself and my boyfriend). First things first, this is the first time I've trialled anything from this brand, but always heard good things so my expectations were high – luckily they were met. The product is a seriously gloopy, see-through gel that spread well on the skin. It warms up ever-so-slightly and also tingles a teensy bit. It is said to promote the natural cell renewal process and leaves skin ultra-smooth, soft and leaves your complexion more 'even'. I certainly saw the results after every use. It's so gentle too, so comes highly recommended for those of you with redness and sensitivity. RRP R556 and available at Truworths, Stuttafords, Spas, Pharmacies, Health shops. Call 011-315 1766 or visit www.ahava.co.za for further details.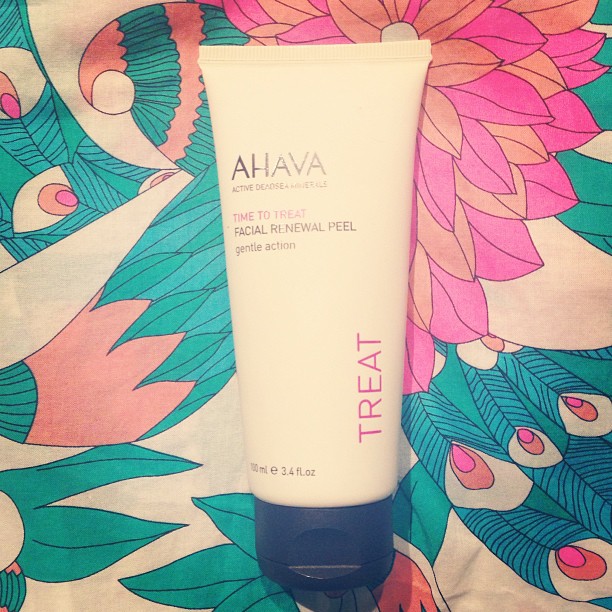 PS – Having said that I am starting to lean more and more towards these exfoliating products for 'sensitive' skins being used for everyone – I see so much sensitivity and redness these days so think most of us could do with taking extra care (including me!).
Perricone MD Blue Plasma
This is a seriously fancy treat for me. You know how I feel about this amazing brand! This is a non-acidic daily peel that comes with a dropper applicator (slightly weird). Again, I am all for these sorts of products for everyone (relating back to me 'PS' point). It has the most bizarre ingredients like salmon roe enzyme and copper which are great for resurfacing the skin. The results are very evident with this product which makes it exciting to use as it really doesn't take much time to see a very visible difference. My skin looked seriously luminous and plump. I chose to use this in the morning after my cleansing was done. I am still using my Clarisonic during my face-wash routine so felt this product worked really well with that too. It's R1995 and available at Stuttafords and selected Edgars stores.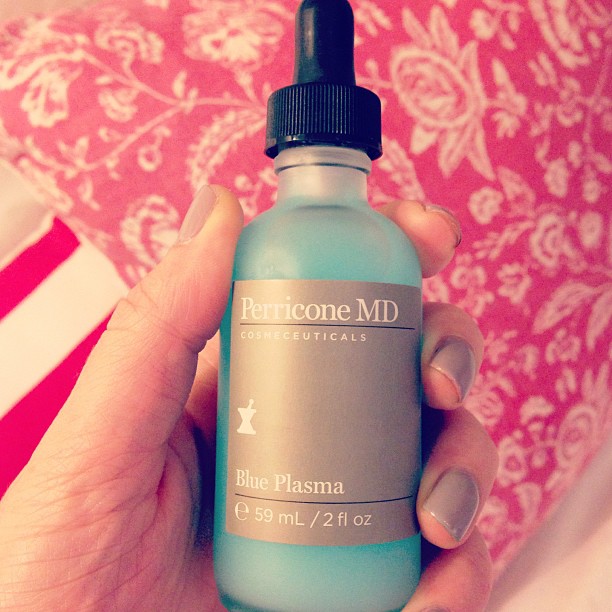 Clarins Exfoliating and Brightening Toner
Where the hell do I begin with this one!? I am obsessed and I will re-purchase forever after. In short – this toner gives the skin a daily light exfoliation and leaves it rid of dead skin that causes sallow looking, dull skin. Great for that extra kick every morning. You will see that I recommended and wrote about it in my Male Grooming post too. RRP R350, buy it online here.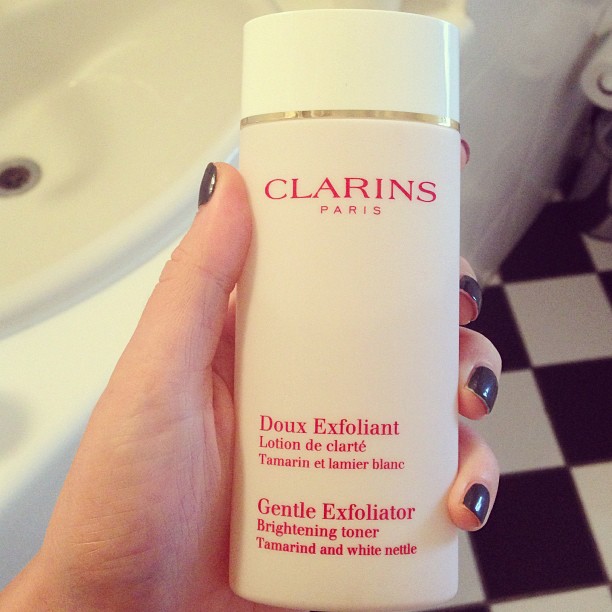 Environ's Derma-lac Lotion
This is a re-purchase, but I kind of forgot how good it really is. It smells rather hideous but you get over that when you see how smooth it leaves your skin and how fabulous it is after waxing to prevent ingrown hairs. The formula is weird as it's a runny liquid so not exactly luxurious but a fantastic all over body treatment for keeping dry skin at bay. RRP R220, I bought mine at Sorbet Salon (but also seen in at Wellness Warehouse).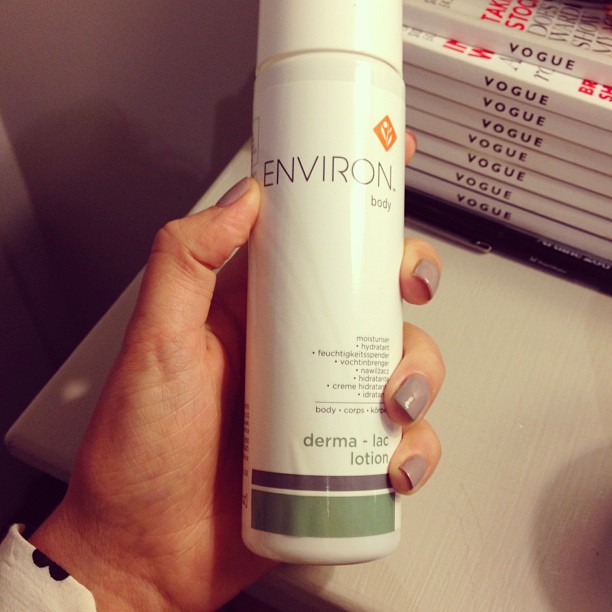 And lastly, three that I am dying to get my hands on are (from left) with a link to where you can purchase it: Antipodes Reincarnation Pure Facial Exfoliater (link) Aesop Tea Tree Leaf Facial Exfoliant (link) Bobbi Brown Buffing Grains (link)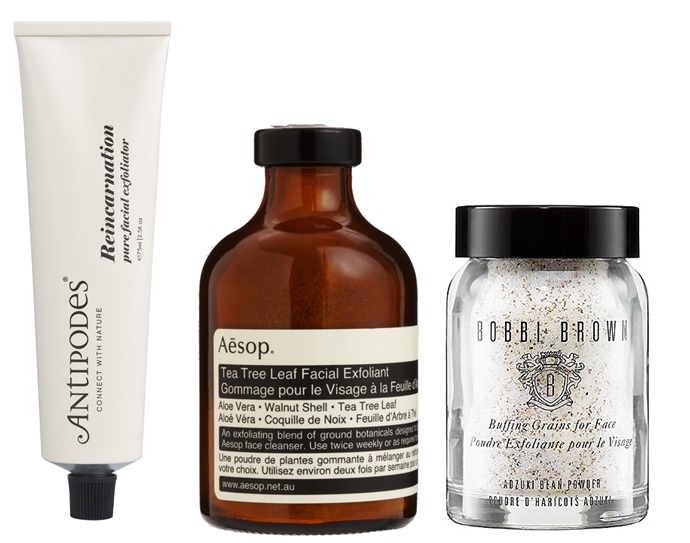 https://kissblushandtell.co.za/wp-content/uploads/2013/08/06312fd4f81f11e2affb22000aa8059e_7.jpg
612
612
Victoria
/wp-content/uploads/2020/03/logo.png
Victoria
2013-08-16 08:37:00
2020-06-28 10:34:02
Exfoliating products that will make your heart skip a beat