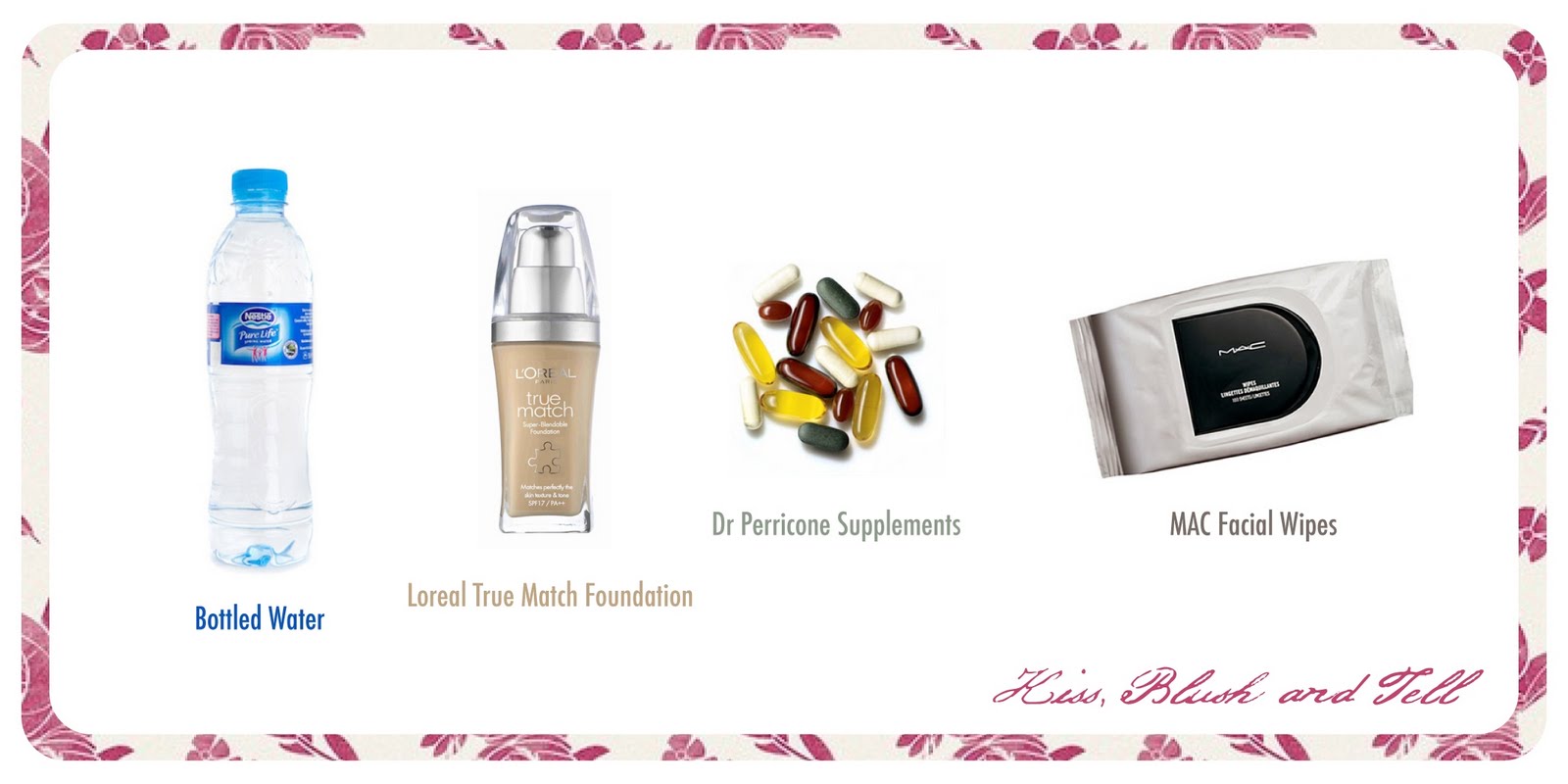 So we haven't had a Top 5 in a while, and I know that most readers have really being enjoying them (me included), so here is another one. It from Bernice Coetzer (you can follow her on Twitter here), she is a Kiss, Blush and Tell reader and seems to have hit the nail on the head with her Top 5 – thank you Bernice!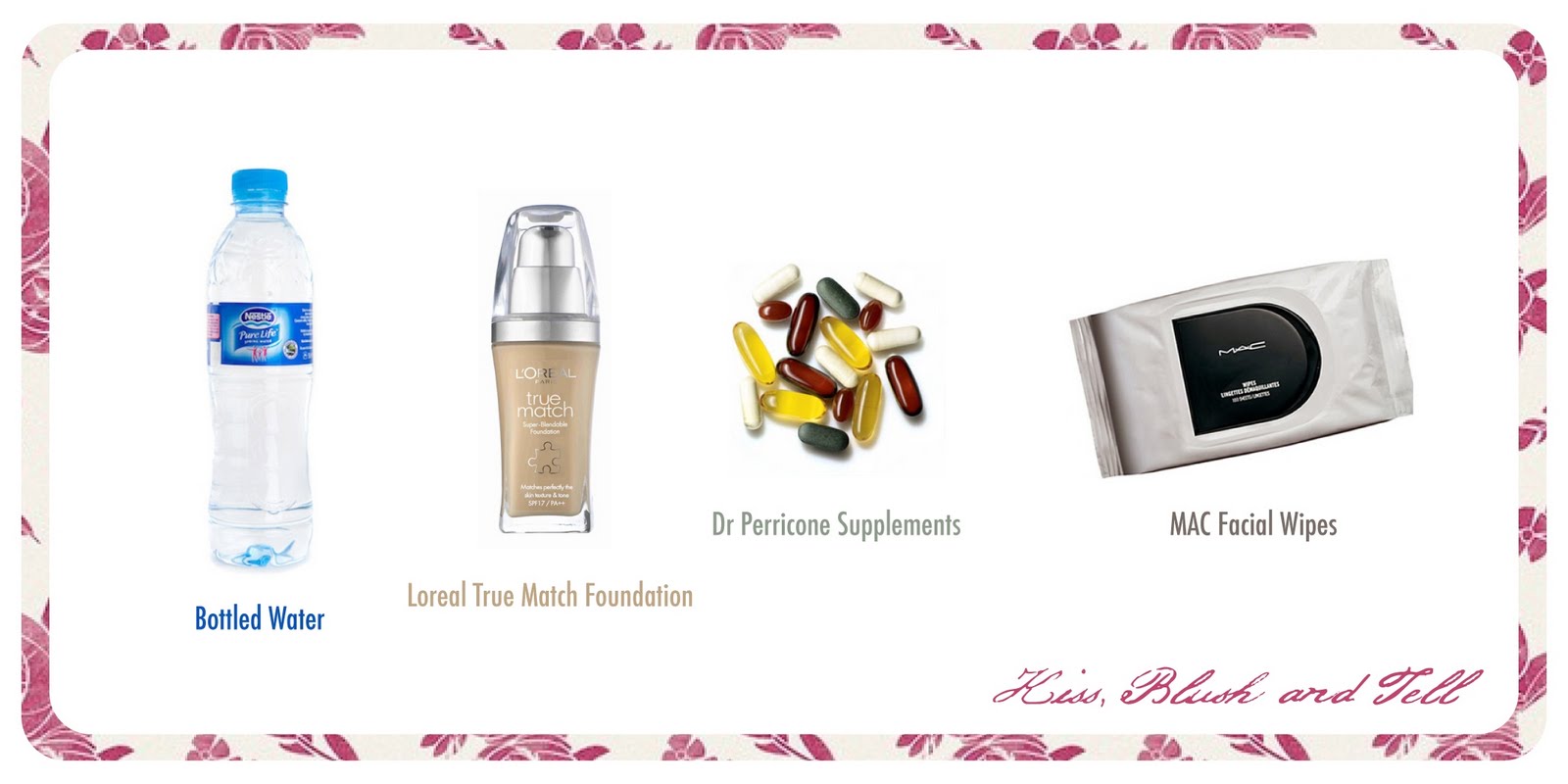 Click to enlarge for a clear image 🙂
1.)Dr Perricone Skin and Total Body supplements and Açai Berry Powder: I take these supplements everyday and they are awesome! Even though it is expensive, I have tried putting together a range that would compare to this, by buying the vitamins and minerals separately and locally and guess what… It works out just as expensive and turns out to be a massive schlep. I never get aches or pains, headaches or fatigued. There's nothing "funny" in these supplements like some diet pills or nutrition shakes and it keeps you super healthy. Among others, it contains Dr. Perricone's super-antioxidant formula that keeps your skin beautiful and sun damage free. It also contains probiotics to keep your gut healthy. I haven't been sick once this year.
2.)MAC facial wipes: these are FABULOUS in terms of convenience and in terms of skin care. It contains no irritating and damaging ingredients (you'll be surprised how many products do) and is a soothing, pleasurable experience. Not only that but they don't test on animals either, which is a big no-no.
3.)L'oreal True Match foundation in N1: L'oreal produces some of the best make-up you'll find at the drug store. You don't have to empty your bank account at fancy department stores anymore! My skin has never been more beautiful, although I wouldn't recommend this for dry skin as it has a matte finish. I read somewhere that the beautiful Ms Dita Von Teese uses this foundation and after some research on the product and ingredients, I started using it too and I've never been more satisfied with make-up. Plus, once again, they do not test on animals either!
4.)Nestle Pure Life Mineral Water: Actually any MINERAL water with a composition of +40mg of Calcium per litre. Many people do not realise that there are actually differences between the different bottled water brands, but mineral water is not the same cup o' tea as spring water. I buy a 1.5 Litre for each day of the week. For the price of this Nestle water you get the same as you get in pricey Evian and way more than in the other brands.
5.)Pilates/Walking: Pilates is difficult but oh-so-worthy of a try and I try to walk at least one to two hours each day. Your body will love these as walking is so natural and Pilates strengthens your core and changes the way you move.
If you want to send me your Top 5, please mail me here🙂
https://kissblushandtell.co.za/wp-content/uploads/2011/08/5things2.jpg
800
1600
Victoria
/wp-content/uploads/2020/03/logo.png
Victoria
2011-08-15 15:24:00
2020-06-28 12:16:40
Top 5: from Bernice