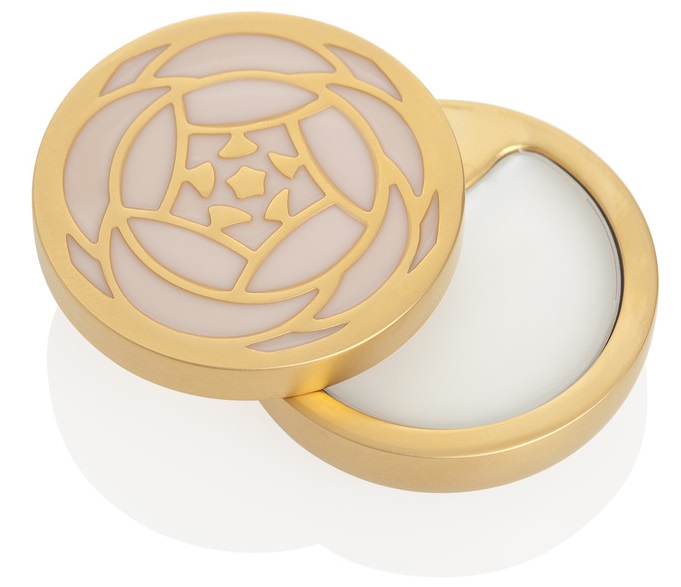 The signs of winter are already starting to show on my skin. Each year I seem to forget how dry it really gets – I don't think my skin could ever handle living in JHB for that exact reason. Anyway, there are a few products that I have been using for years as well as some new one's that I am really enjoying and end up reaching for day and night in order to keep my skin hydrated, smooth and happy. In between these products I'll also be mentioning a few other beauty things that I am loving, not winter specific but too good not to mention 🙂 Crabtree and Evelyn Solid Rose Perfume I am never one for rose scented anything but this stuff is quite honestly the most heavenly thing I ave smelt in a while. I am as in love with this as I am with the rose collection by By Terry (and that is saying A LOT). This little solid perfume that is the newer version of the old classic, Evelyn Rose EDP, and comes in a beautiful pink bag with the actual casing made of a very luxurious casing with a pretty pearl rose on the lid. It retails at R550 and would make any girls day as a present. This has been one of those products that I whjip out at any dinner party of late and make every girl have a sniff 🙂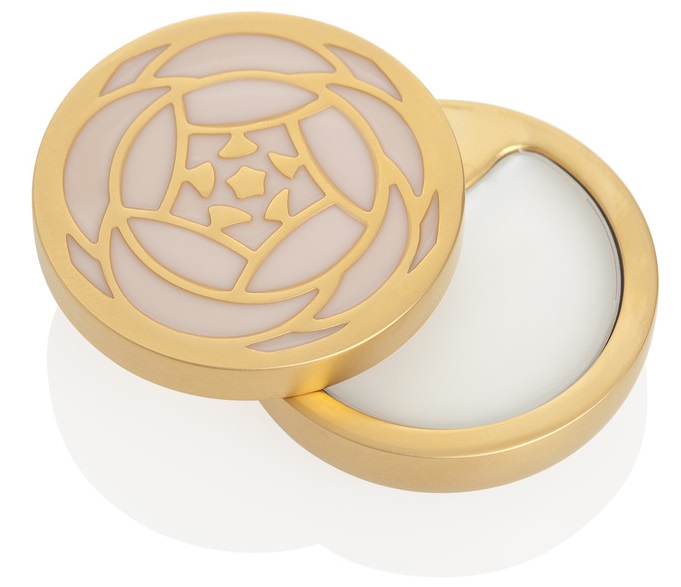 Neydharting Moor Intense Body Cream + Kiehls Creme de Corps I've reviewed this before (see here). This is still my same bottle as a little goes a long way with this stuff. It truly does wonders for wintery skin though, love this especially for my arms and chest. It's a tad special for my entire body, so a lather Kiehls Creme de Corps (my review here) on my legs. Both are great and body creams I certainly will continue using!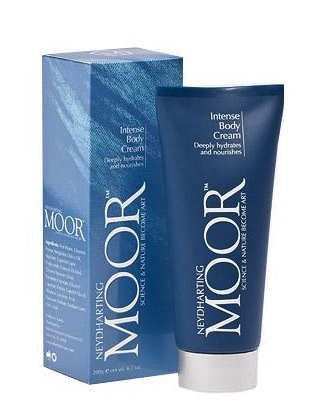 Estee Lauder Advanced Night Repair I have only heard rave reviews about this product, yet only bought my first bottle a month ago. Needless to say, I think it's great. I've been using it every evening either on it's own, or under a night cream (depending how tired and dry my skin is). I have had way too many late nights over the past three or so months, and this has kept my skin looking bright and healthy. Such a beautiful product.
Nivea Supreme Touch Cream Shower Gel Nothing like a creamy shower gel to keep your skin clean and nourished. This new one from Nivea has macadamia nut and shea oil. I love a good creamy shower gel, it doesn't leave your skin feeling stripped at all. This one smells pretty delicious too.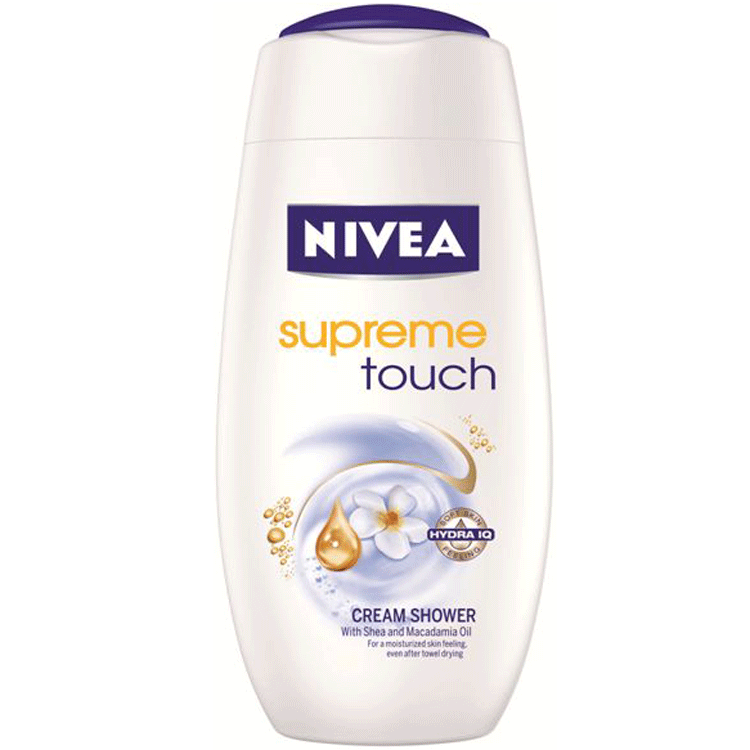 Shellac Nails I have been getting Shellac on my nails for about 4 months now. I used to have Gellish every now and again but really don;t like that product for some reason. Shellac is definitely my preference – it stays on amazingly, great colours and keeps it's shine. Having perfectly manicured nails that are chip free is very underrated.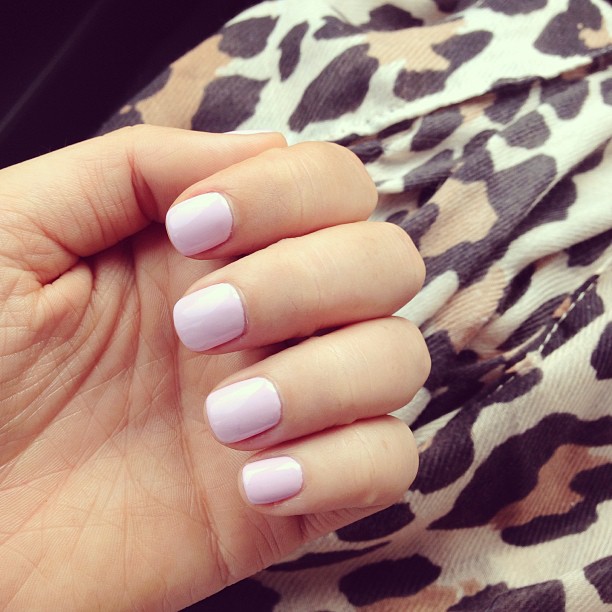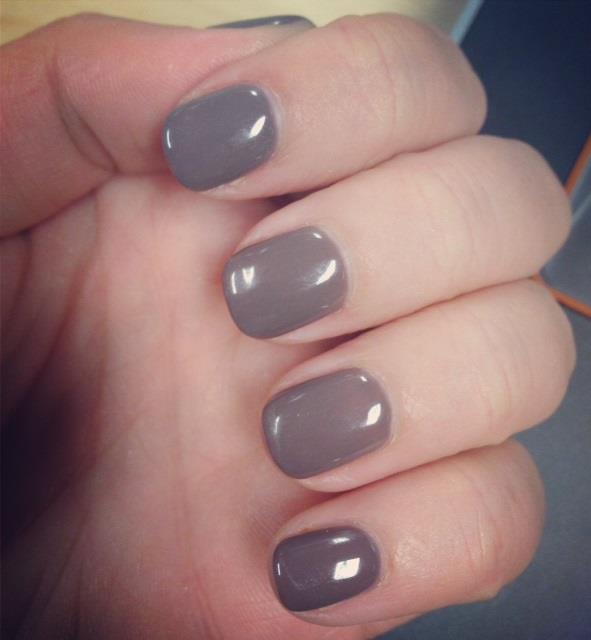 QMS Cleanser There is NO better cleanser, especially for tired, dry skin. I look forward to rubbing this only my face each evening as I immediately look fresher and less exhausted after using this product. You have probably heard me say it many times before, but for me the single most important thing to get right in your skin care routine is cleansing correctly – QMS definitely does the job properly for me.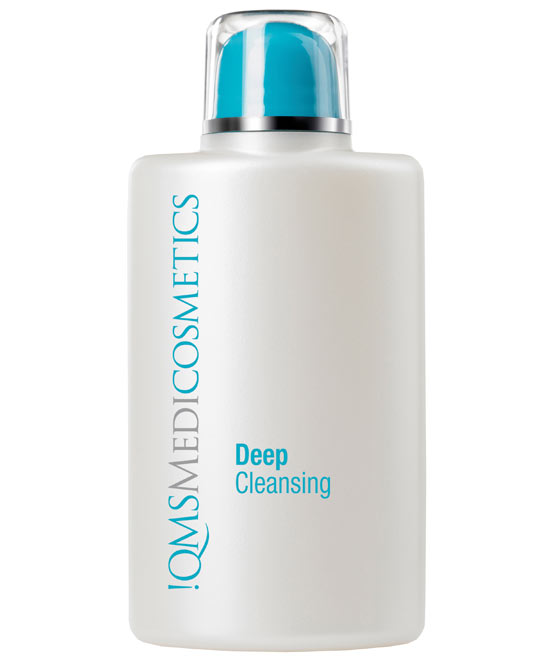 Dior Lip Glow I bought this is Paris. I just adore it. It gives the lips a beautiful light pink glow (similar to Smashbox O Gloss) and makes them look plump and healthy for a good few hours. Also the packaging is just so luxe, but I guess for R350 a pop it better bloody well be amazing!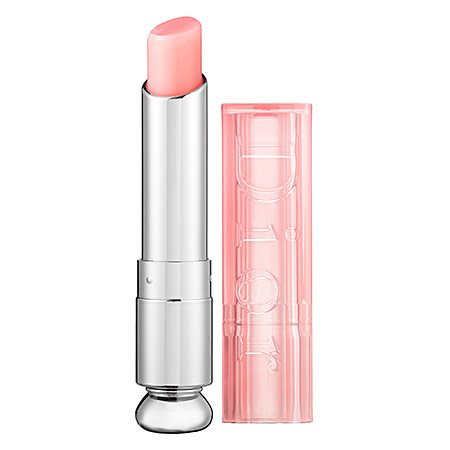 What are you loving this season?
https://kissblushandtell.co.za/wp-content/uploads/2013/05/h-eve79811solid_perfume_11.jpg
587
681
Victoria
/wp-content/uploads/2020/03/logo.png
Victoria
2013-05-20 08:11:00
2020-06-28 10:40:10
Lifesavers of late {winter}