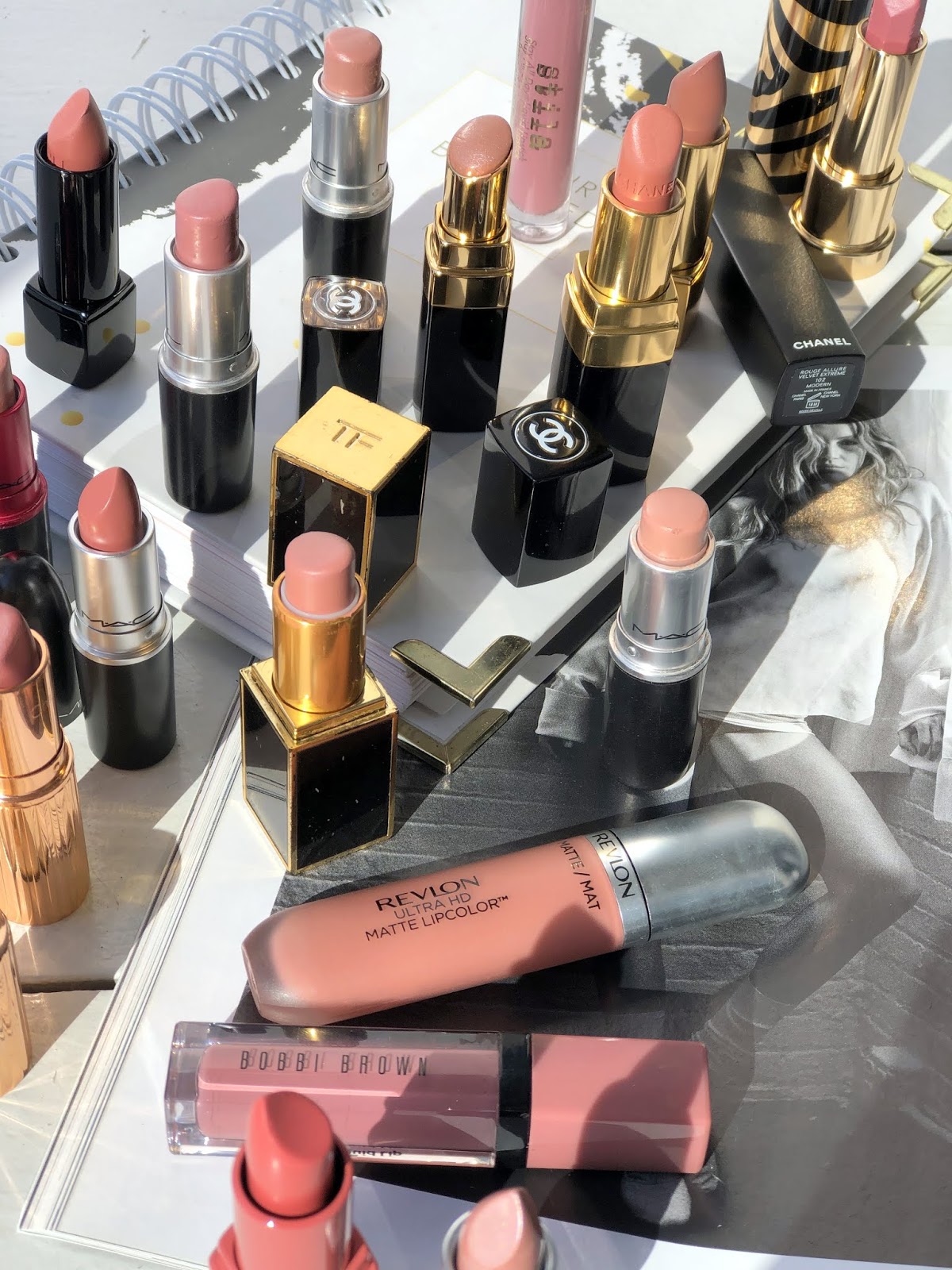 Well, this is rather brave of me seen as ALL I seem to do is buy nude lipstick that all look deceptively similar to the previous one. I say deceptively, as they are different in my eyes. Kind of.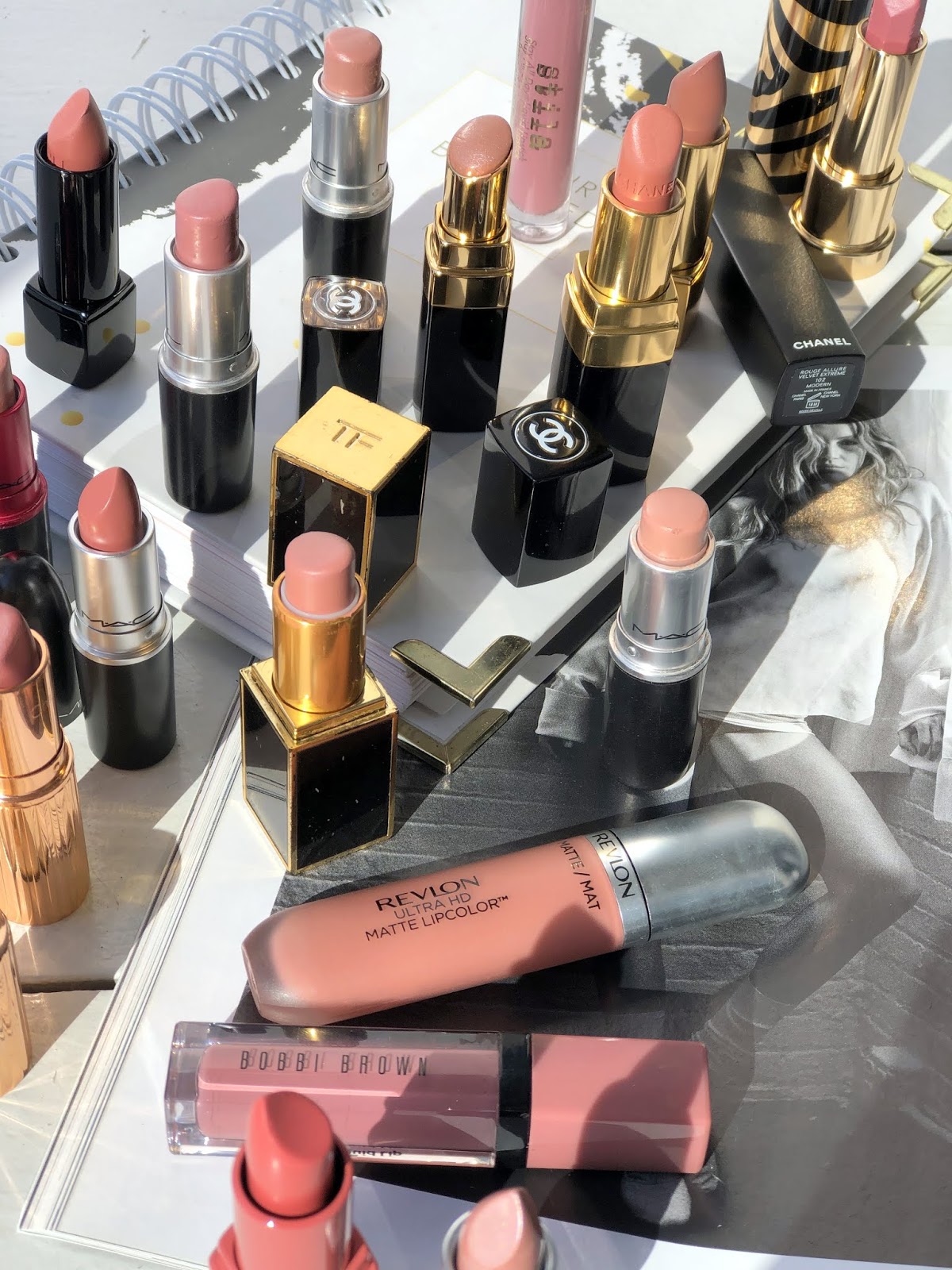 I have wanted to do this post for a while, but I fear I may ramble on as there are a few here. Finding the perfect nude for yourself is no easy task, and I love each of these for different reasons and occasions. I am going to keep each description brief and hopefully this helps you in your quest for a good nude. Your best bet is to go into stores and try these on yourself as our complexions all differ so hugely. Side note: for those who asked about wedding nudes, I have detailed this below.
FAVOURITES FROM MAC
Creme d'Nude (top left)
This is a creme sheen texture and a very dusty-pink nude that is great tapped onto lips, or applied properly for a more solid nude lip paired with a smokey eye. It could be seen as been quite a chalky nude, which isn't my fave, but I adore this applied lightly onto the lips.
Blankety (top middle)
My OG MAC nude shade that I have bought for many, many years. It's a browny/mauve nude that I just adore but would only suit certain skin tones, so test this out before you buy it. This is the shade that comes to mind when I think of my ultimate nude (as I've repurchased it for so many years).
Velvet Teddy (top right)
This is almost-definitely my wedding lip colour of choice. It's what we went for in my bridal make up trial and I loved it. It's a terracotta nude and I was strongly advised to go for a nude that doesn't make me look too washed out for the sake of pictures. This one is perfection.
Viva Glam 2 (botton left)
A satin, full pigment shade that is an all-time fave from MAC. I adore this shade!
Faux (bottom middle)
A pinkish undertone and such a goodie. It doesn't leave you looking too washed out as it really is your lips natural colour, just better. I love layering this lipstick with Faerie Glen.
The Faerie Glen (bottom right)
This is so similar to Faux, but ever-so-slightly more nude. It's lovely and would be great for any complexion.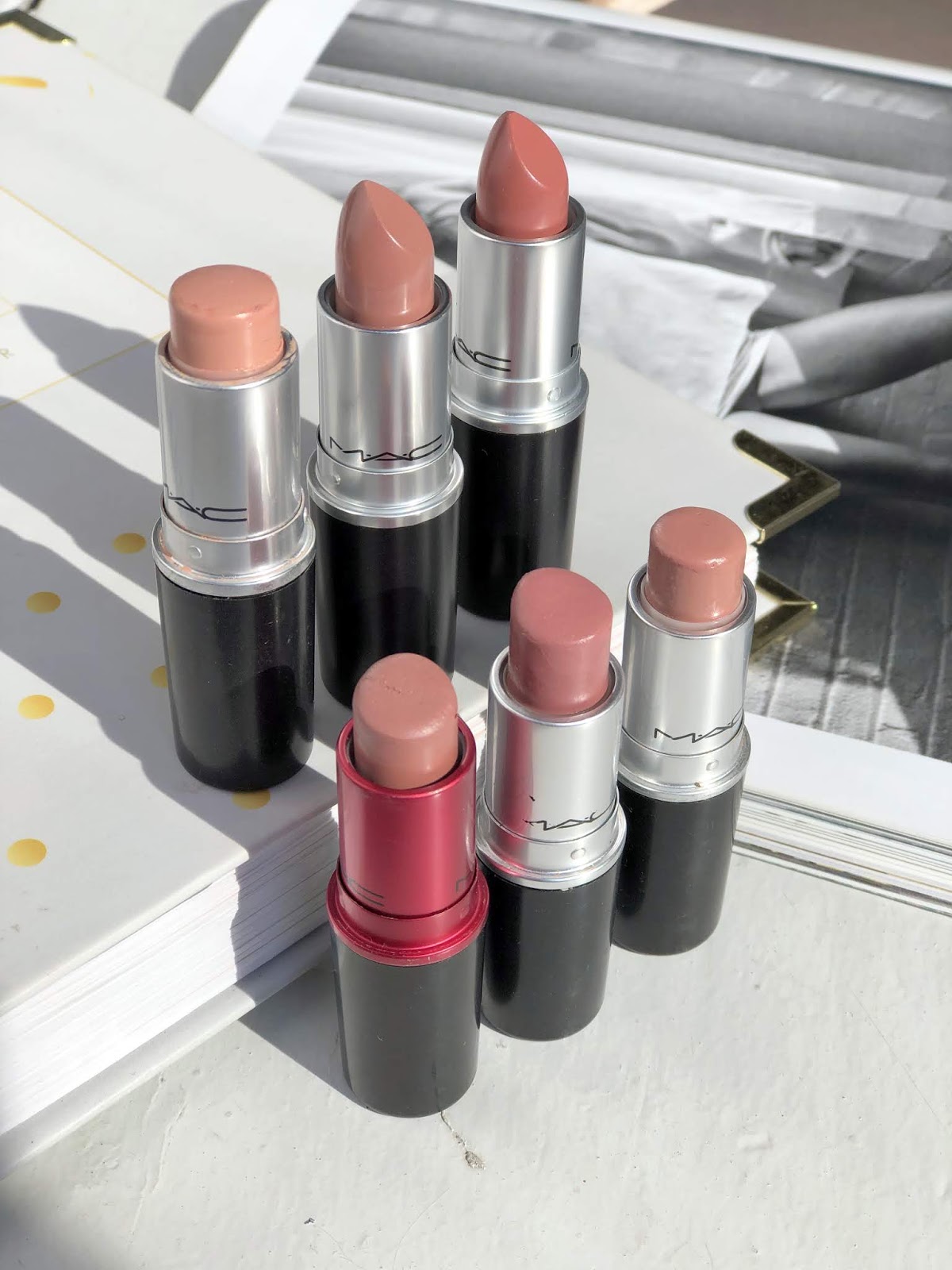 FAVOURITES FROM BOBBI BROWN
Crushed Liquid Lip in Happy Shake (right)
I adore this semi-gloss liquid lip and find myself wearing it all the time. This shade is just a spot-on match for me and it leaves my lips looking moisturised, glossy (not overly shiny) and wear really well.
Crushed Lip Colour in Angel (left)
This is less of a nude but I'm throwing it in here as it's really so pretty. It's definitely a more coraly-pink than a nude, but it's still pretty sheer. I ordered this online, so the shade matching wasn't ideal but it turns out that I still love it and think the Crushed lip products from Bobbi are real winners.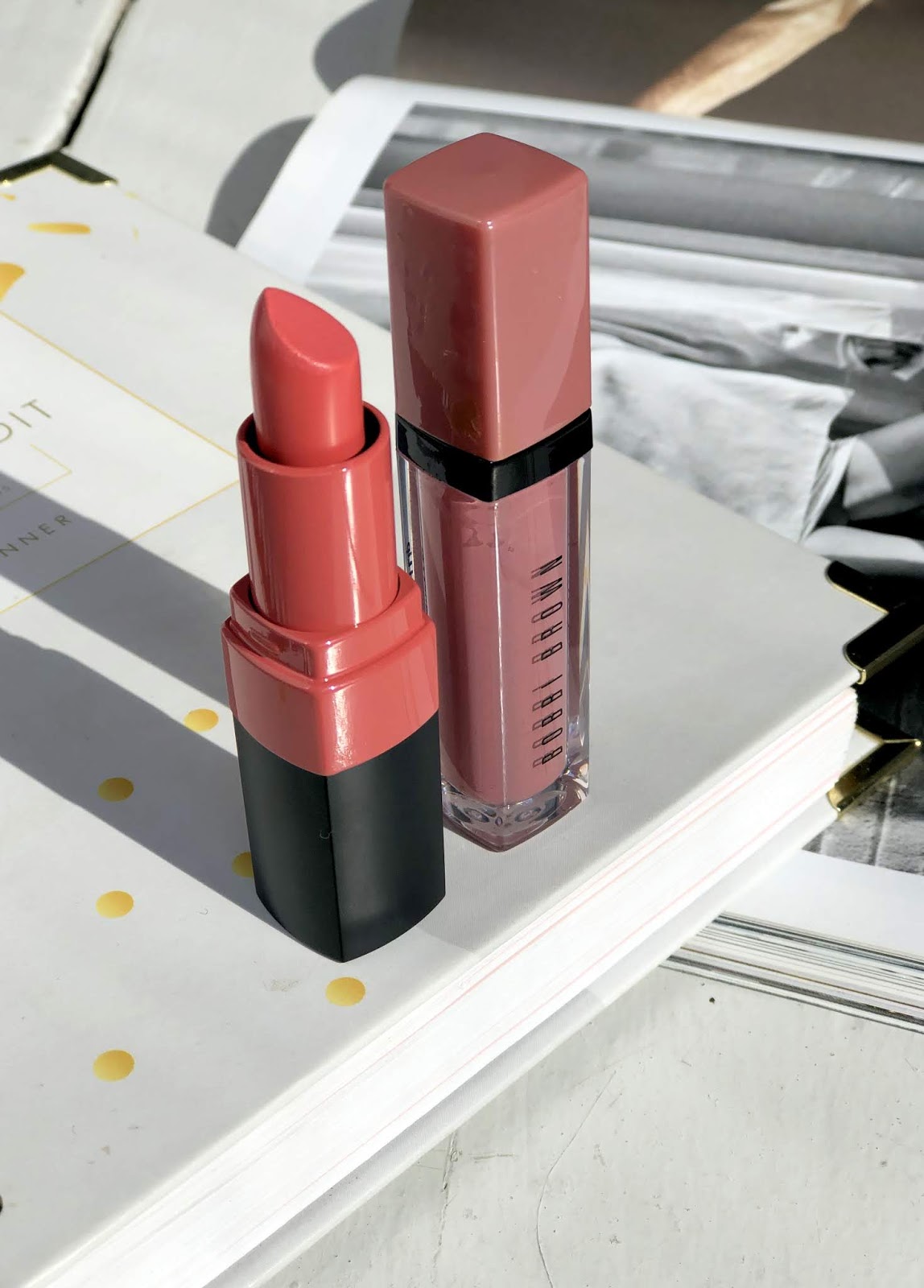 FAVOURITES FROM CHANEL
Rouge Coco Shine – Reveuse (top left)
My sister bought this for me a while back and I just adore it. It is a sheer, shiney nude but the most beautiful, ultra-wearable shade for day time. It goes with any look and is an easy 'chuck-into-your-handbag' lippie.
Rouge Allure Velvet Extreme – 102 Modern (top middle)
A satin finish with a taupe undertone. This is the kind of shade that could leave you looking a tad dead if it doesn't work with your complexion so swatch it before buying it. With the right match, it's a real winner.
Rouge Allure Velvet – 71 Nuance (top right)
A matte lip colour that has a brown undertone. It's exquisite for winter with a light, glowey complexion. Being a matte shade, this lipstick packs a punch pigment-wise and is not for a no-lipstick look.
Rouge Coco Flash – 54 Boy (bottom left)
The best-selling shade from Chanel is here in the most glossy and sheer formula. A great shade option if you really want minimal pigment but more an over-all shine and touch of nude. If you want more, then have a look at the shade Boy in other formula's.
Rouge Coco – 474 Daylight (bottom right)
A sheer-meets-satin peachy-nude that would compliment a more olive skin-tine. This doesn't always suit my skin tone but when I am more tanner (fake tanned, of course) then this works better.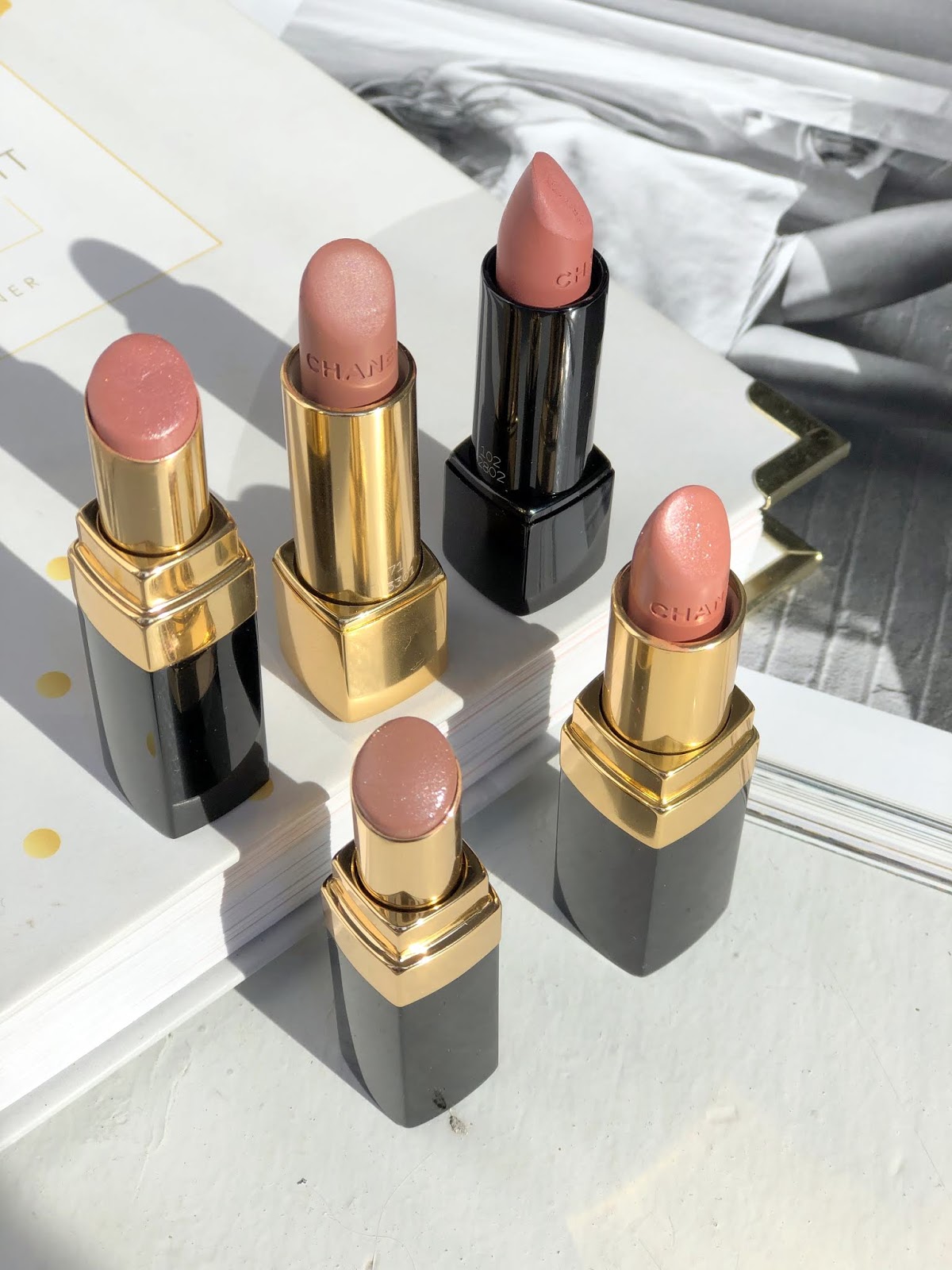 FAVOURITES FROM CHARLOTTE TILBURY
Pillow Talk (left)
This is a relatively new lipstick shade which came about from the much-loved best-seller lip liner in this shade. A real 'your lips, but better' nude. I love the lip liner and the lipstick is great too. It leans more towards a pinky-nude shade and think this would make for a great wedding option.
Kim K-W (right)
As the name suggests, this is Kim Kardashian-West's nude that Charlotte did. It's a very light nude, as you can imagine Kim wearing. I prefer patting this gently onto the lips for a touch of colour.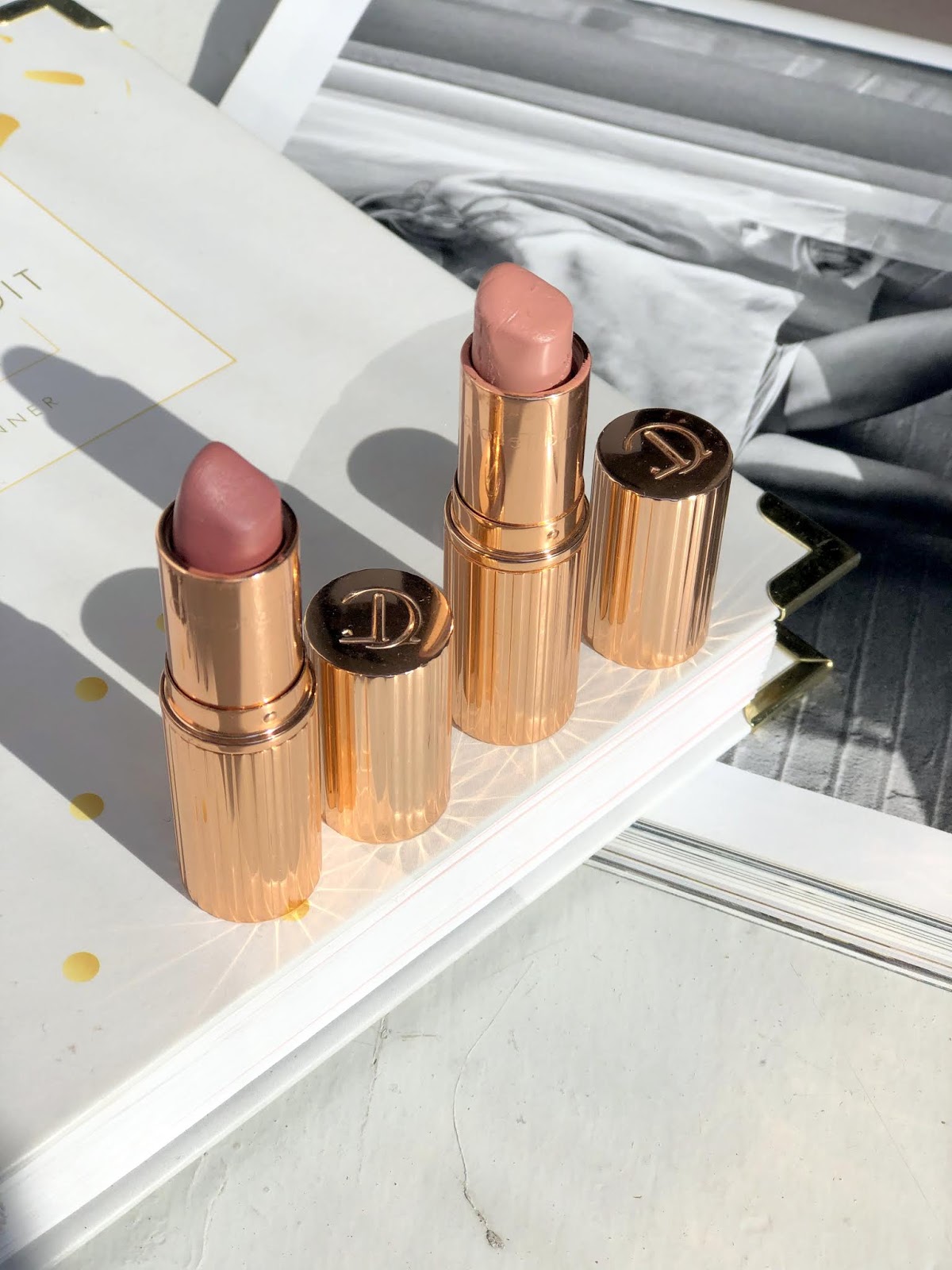 FAVOURITES FROM TOM FORD
TOM FORD BLUSH NUDE 13
One of my OG nudes that I spent a small fortune on (Tom Ford ain't cheap, we all know this). I have used this shade for years and will continue to buy it in years to come. I love this with pretty much any look – especially a super bronzey eye in the eve.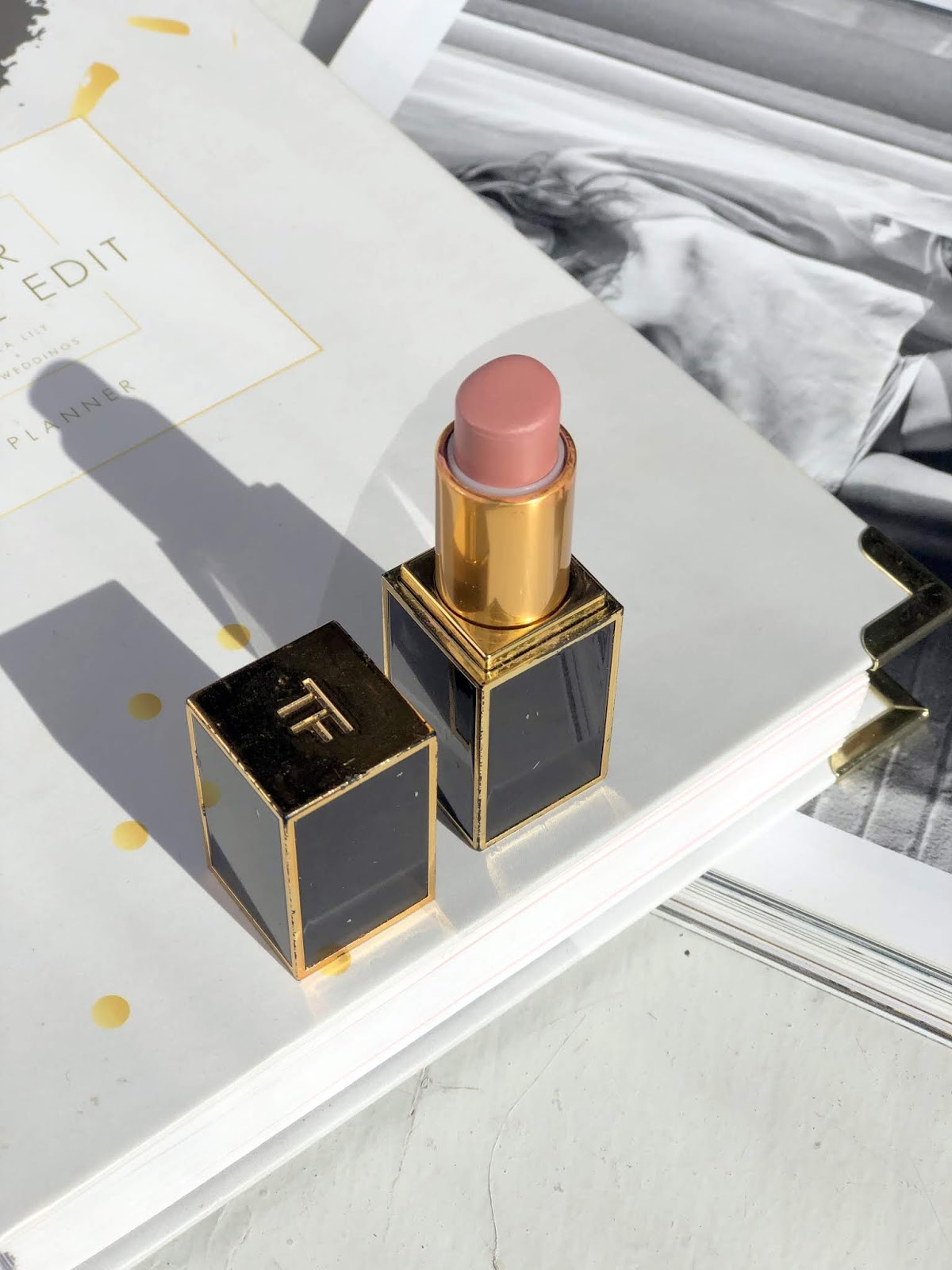 FAVOURITES FROM SISLEY
SISLEY 20
This is the most silky of textures and packs a real punch yet feels light and fluffy on the lips. This shade is best described as a nude with a berry undertone. I love it with a light dewy look with a slick of mascara.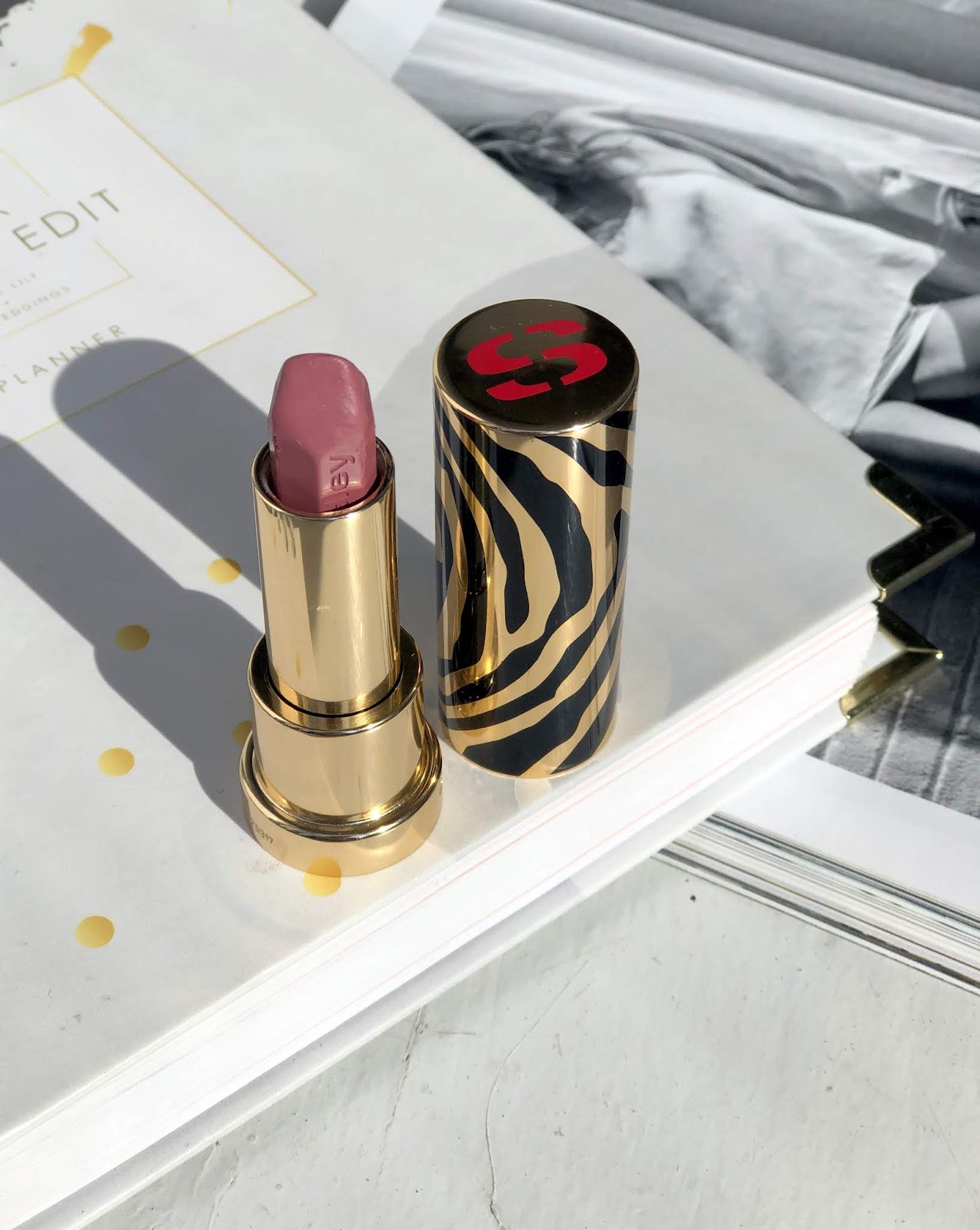 FAVOURITES FROM STILA
SHEER PATINA
I have a few of the Stila liquid mattes in both the sheer shades and the original mattes. I have Patina original as well as the sheer formula, but this would have to be one of my faves. It's a little less wall-paint-like, unlike the heavy originals, yet is the most gorgeous shade that I lean to using in the evenings rather than day-time. It is a super matte finish, so if you don't like that then don't go for these ones.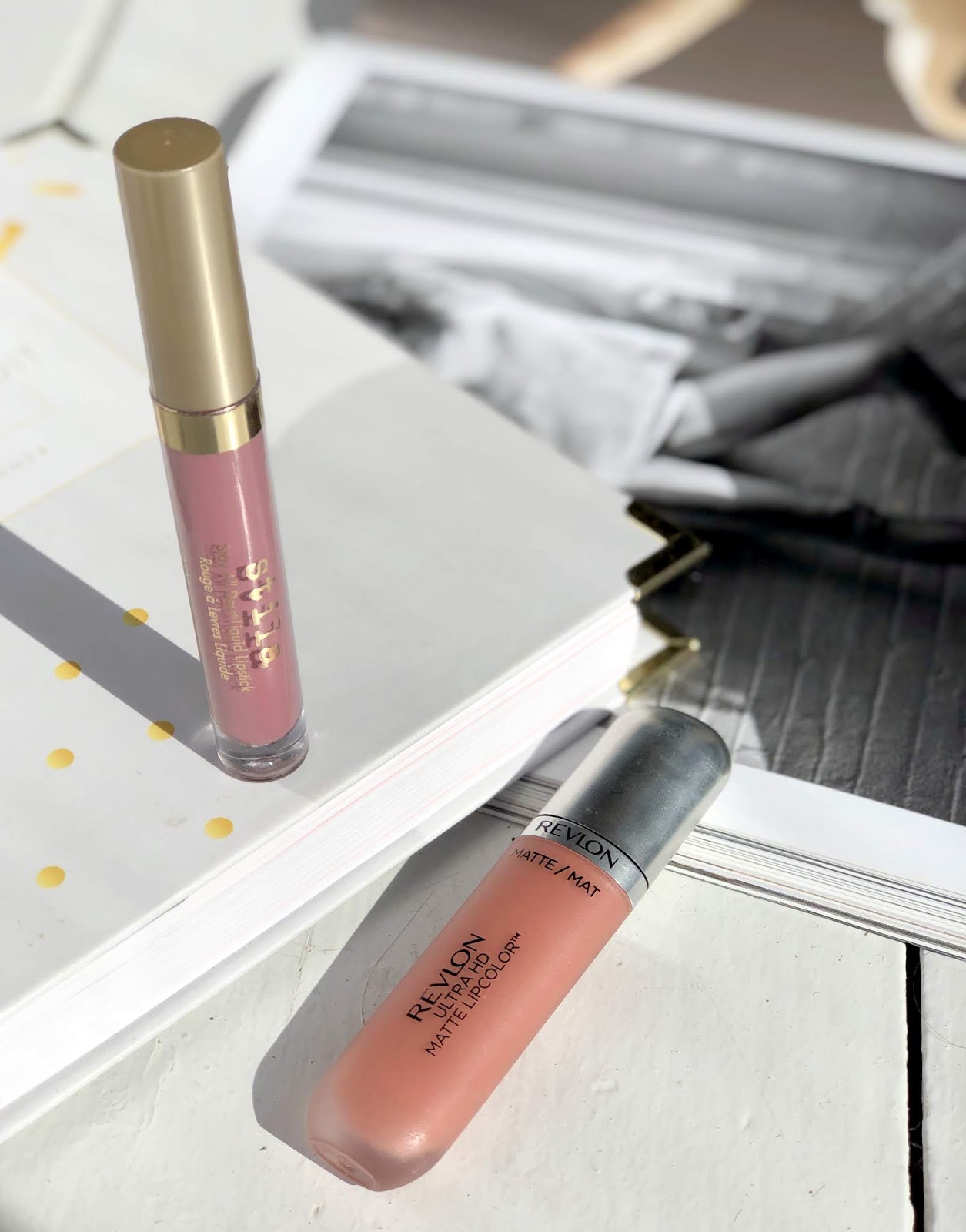 FAVOURITES FROM REVLON
Ultra HD Matte Lip Colour in Seduction
Such an old fave and I can't tell you how good this colour is. Not a fan of the scent but it's a light liquid lip that doesn't dry down (unlike the Stila one). It has an apricot-like undertone and is just super flattering. I'm sure you've heard me rave about this for many years now. For MAC, Bobbi Brown and Stila you can shop online here. Sisley is available in selected Edgars stores and Tom Ford available in selected Woolworths and Edgars stores.
https://kissblushandtell.co.za/wp-content/uploads/2019/06/IMG_1046.jpg
1600
1200
Victoria
/wp-content/uploads/2020/03/logo.png
Victoria
2019-06-14 06:37:00
2020-06-24 15:10:03
My favourite nude lipsticks