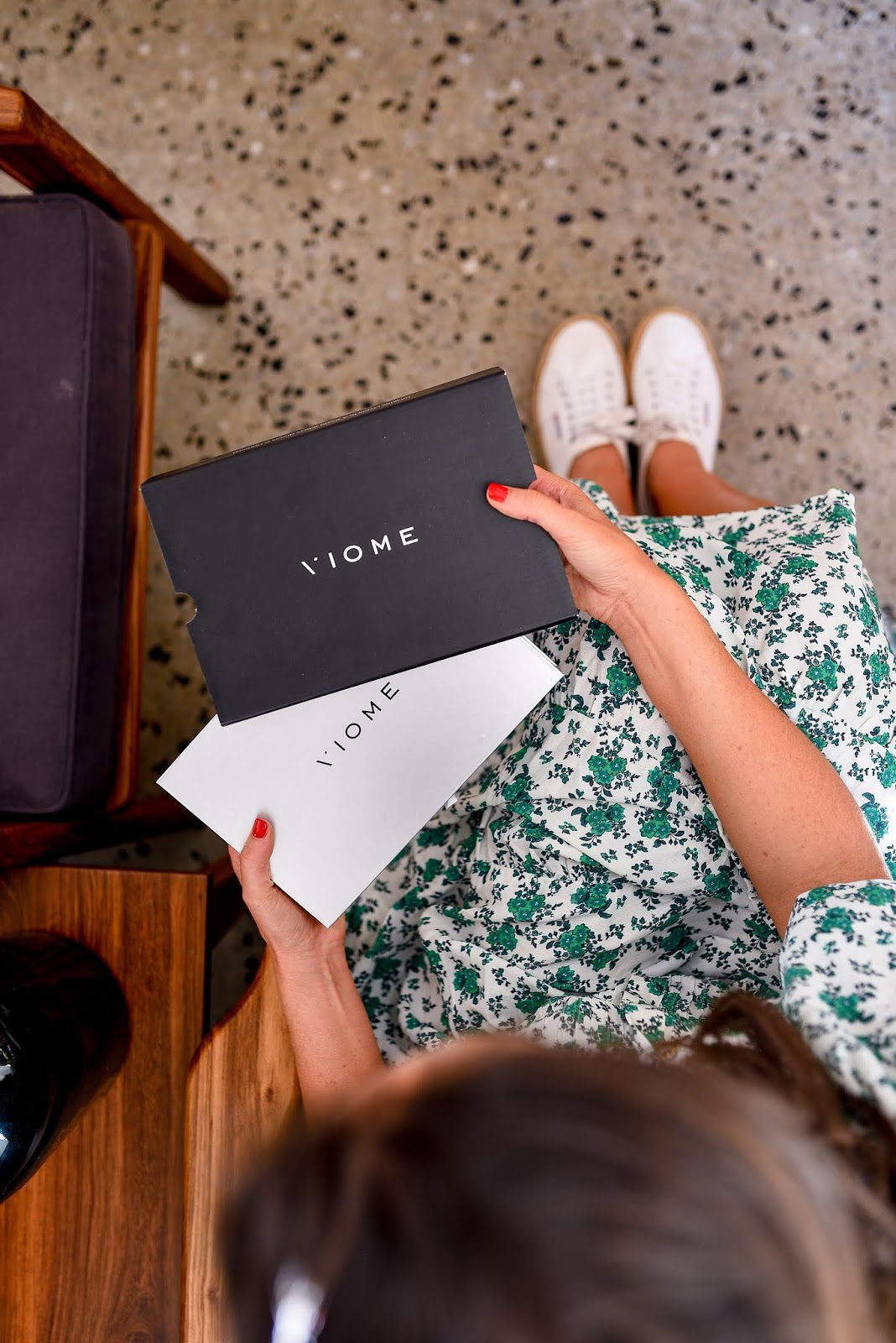 I did a bunch of stories last month on my very exciting gut health test that I took a few months back with Viome but, whew, there is a lot I want to cover on this topic so thought I would pop it into a blog post for those who really want to understand the nitty-gritty. Let's get into it…
My discount code for 10% off is KBT10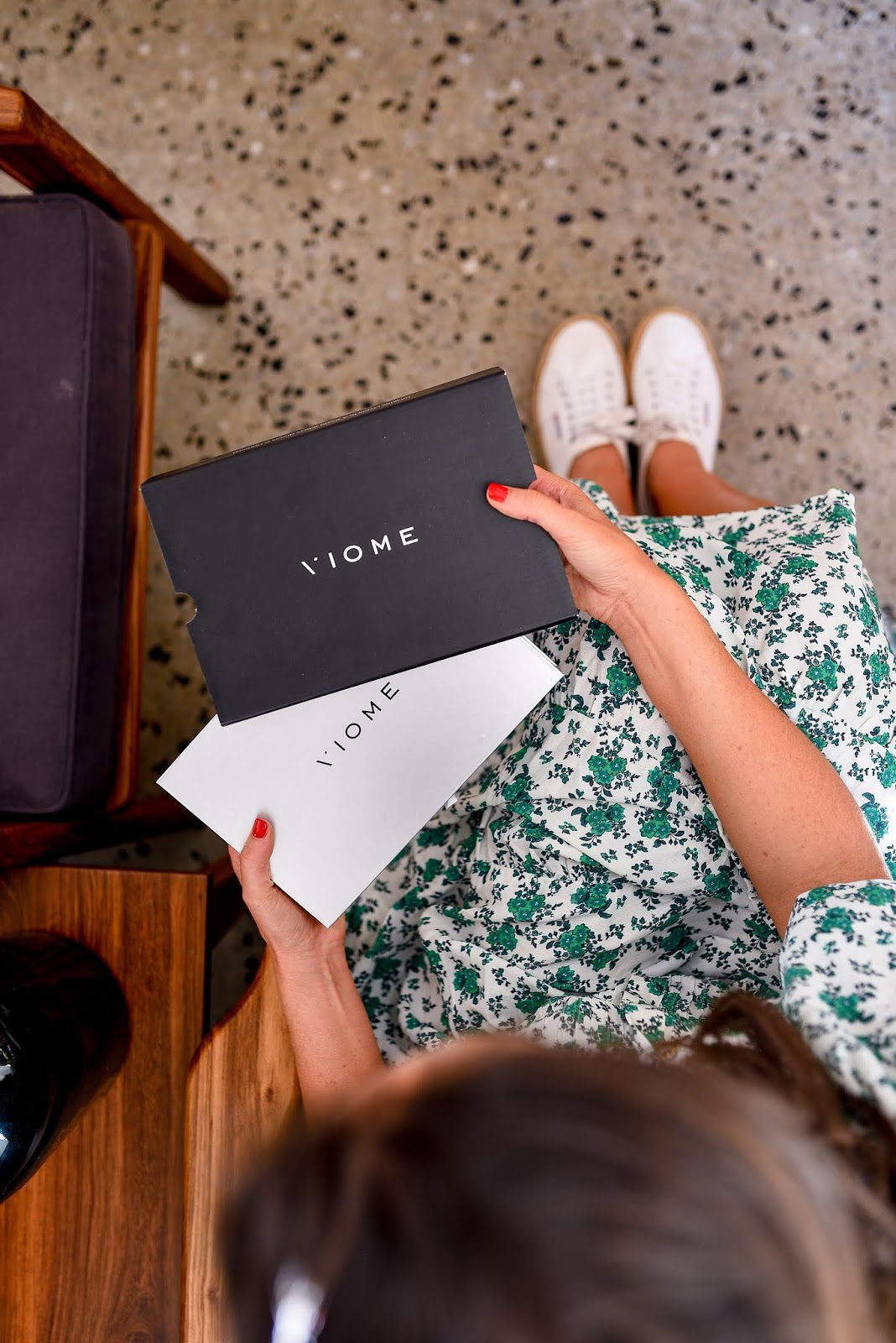 WHAT IS VIOME?
Viome is a company that was founded in America and recently launched in South Africa. As in last month, April! This is easily one of the most thorough, tried and tested and highly regarded gut tests out there. Trust me, I did my research on this topic.
The entire brand and ethos of this company also just appealed to me so much. Who knew doing a gut health test could feel so chic?! (I'll get into the detail of that in a bit…)
WHY GUT HEALTH?
I, personally, have dabbled in quite a few health shop products related to a healthier gut for years. I've taken probiotics religiously and force-fed myself kimchi in the hope that my gut will become a healthier and happier place. Truth is, I obviously had no cooking clue what the state of my gut was. Now I know I'm stating the obvious, BUT, the reason this is different is because the gut houses upwards of 40 trillion different organisms. These organisms pretty much control your mind and body which, in turn, plays a critical role in your overall health. This all makes it pretty vital that we fully understand the state of our own gut. In fact, I truly think it's one of THE most vital investments for one's own health. A happy, healthy gut has endless benefits, but the ones that really stood out to me were (and, yes, they are in a very particular order 🙂
Skin health
Digestive issues, I was particularly interested in bloating
Weight-loss
Improved sleep
Mental well-being and clarity (and loads more)
WHAT MAKES VIOME SPECIAL?
One of my oldest friends suffers from an auto-immune disease and her life is pretty much dedicated to sharing her thorough research. She is the one who taught me all about inflammation; the root cause of pretty much every chronic disease. Anyway, to cut a long story short, I went for lunch with said-friend and asked her about Viome. She had actually already done a test with them and RAVED about it. I was sold!
Sure, there are a handful of other gut microbiome tests on the market, but none as 1) user-friendly (a massive factor for me and 2) thorough (although, see this table for a much more scientific breakdown as to why they truly are superior).
HOW DOES THE PROCESS WORK:
THE TEST
You start off by purchasing your test kit on the Viome website (it costs R3990 which includes all shipping costs to USA, so pretty good price) which will follow with the super-chic Viome kit being delivered to you. The instructions in the box are very straight-forward and the test will take you about 2 minutes! It does require a stool sample, but this is honestly the simplest and most fuss-free thing to do. You then register yur kit online (each kit has a ID number). Your test will then be collected and sent off to the USA for the full analysis to take place.
The whole process is very tech-savvy and, as I've touched on, user friendly. It just all feels very seamless. Once you register (this is your profile where your final test results will be uploaded – laptop, tablet, or the app), you will be prompted to fill out a number of questions on your profile pertaining to your health and wellness.
THE RESULTS
Your test results are then uploaded onto your online profile. I downloaded the app onto my phone, which I found to be the handiest way to always have in on-hand. Below is a screen grab of the Homepage of the app. The results take about 3 weeks.
The feedback is seriously thorough. It covers absolutely every single facet imaginable (and the team is available and able to help with any questions you may have). I probably haven't even got to the bottom of every little bit of info, but there is also a very well layed-out summation of how happy your gut is. This includes:
Your Scores:
These are shown as a scale rating of 'Good' and 'Needs Improvement'. Each element is given a rating and then these are grouped together as:
Scores to focus on
Scores within range
Scores that are good
And this is when it gets truly fascinating. Something I thought I would score poorly on were in my 'Good' ratings, however, others (like Digestive Efficacy) were in my lower scores. You will literally spend hours devouring this info, trust me.
Ooooh, but wait, the next part will blow your mind…
Your Foods:
It's the results based on your analysis of the best Foods for your gut microbiome. I knew that this info was included in the test results before I started the whole process, but had no idea how detailed it would be and just how fascinating! As a quick side note, I saw a quote on Instagram (one of my followers sent it to me) which rung so true to me regarding the massive impact our ways wit food impact our gut health.
"Diet is the single biggest influence on gut microbiota composition"
The Foods area on your app is divided into 4 ranks:



Superfoods – Meet your food destiny. These are your most beneficial foods.
Enjoy – Build a strong foundation with these nutrient-dense foods.
Minimize – You should still eat these foods (but within limits).
Avoid – These foods are your personal kryptonite.
And, believe you me, those Superfoods are not what you think they would be. Mine varied from oregano and trout to watermelon and ginger. I've included a screengrab some of my avoid foods to show you that this can very much be a super-healthy food, yet just be something that your microbiome don't respond well to – I mean look at my top avoid foods! And here I was thinking I was being a healthy yogi drinking my Kombucha!
I think this part just blew my mind so much as the recommended Foods are by no means a weight loss plan or 'healthier alternatives', it's literally science-based information on what the little microbes in my gut respond well to. Again, I'm doing a great job at harping on about the obvious, but how insane is that? I have to say, I'm pretty sad about the broccoli and Brussel sprouts. Easily my two fave veggies.
Your results will also include suggested supplements based on your results. Again, something I found fascinating and genuinely helpful. I really am one of those people who walk into Wellness and get the best of the best supplements wise without a cooking clue what I actually need. I just go by what so-and-so told me is fab for your skin/sleep/joint pain etc.
I honestly can't go into every detail of the results you will receive as we will be here all day, however, the website is pretty detailed and I'm so happy to answer any questions you may have.
I'm definitely going to be re-doing my test in a few months time as I'm SO excited to see the impact my tweaked eating habits and supplement in-take will have. I will keep you posted…
*This post was done in collaboration with Viome
https://kissblushandtell.co.za/wp-content/uploads/2020/05/FFFCC956-8866-4B99-8A60-13653922A4EC.jpeg
1600
1068
Victoria
/wp-content/uploads/2020/03/logo.png
Victoria
2020-05-11 12:51:00
2020-07-02 14:21:55
MY VIOME GUT INTELLIGENCE EXPERIENCE