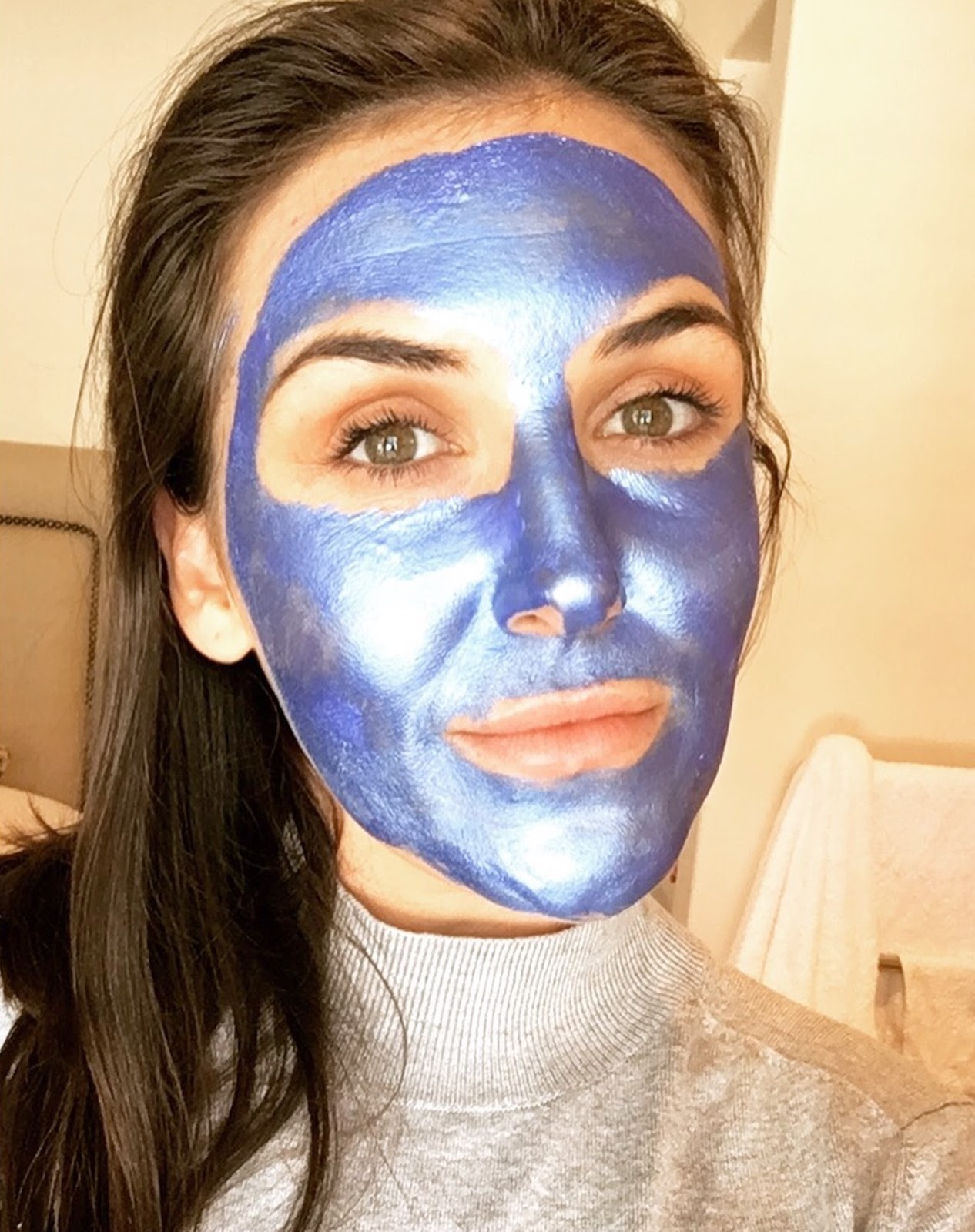 A face mask is definitely the skincare product I gravitate to the most. I own a drawer full of them and I use them avidly. I think the reason I love my face masks so much is that when my skin is looking like it needs some love, I look no further than this drawer and, more often than not, it's a minimum of a double mask and often a triple mask. These products have a way of addressing my concerns and are that quick turn-around my skin needs to get back on track.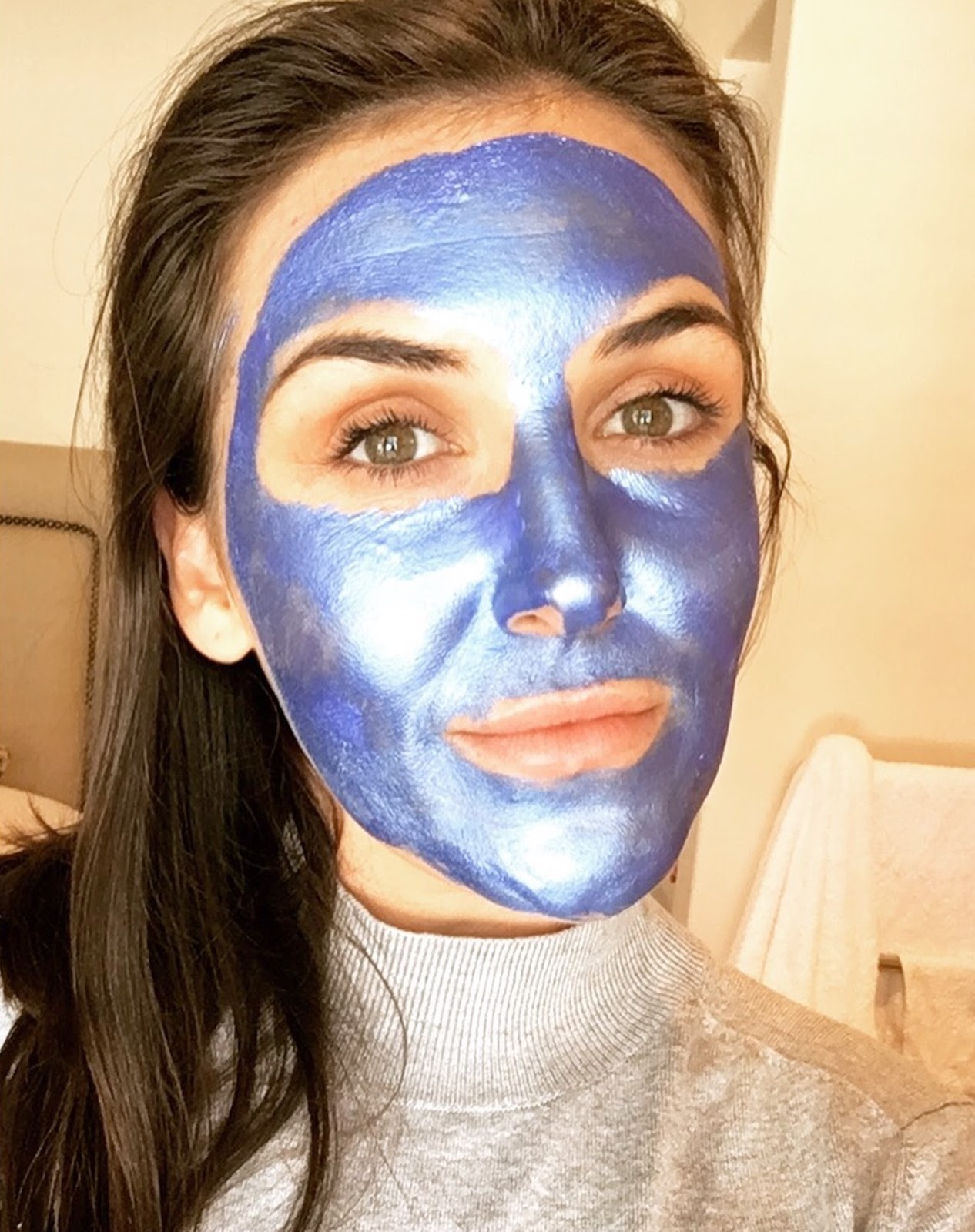 I can imagine that any mother reading this will be doing one massive eye-roll. I know my sister would, and pretty sure I will when I come to having kids of my own so I KNOW this is not normal to have the luxury of time like I do. Of course, doing one mask is perfectly adequate and I don't think time is an excuse for this as I slap mine on in 2 secs and then carry on with whatever I was busy with; cooking supper, replying to emails or scrolling Instagram, as you were.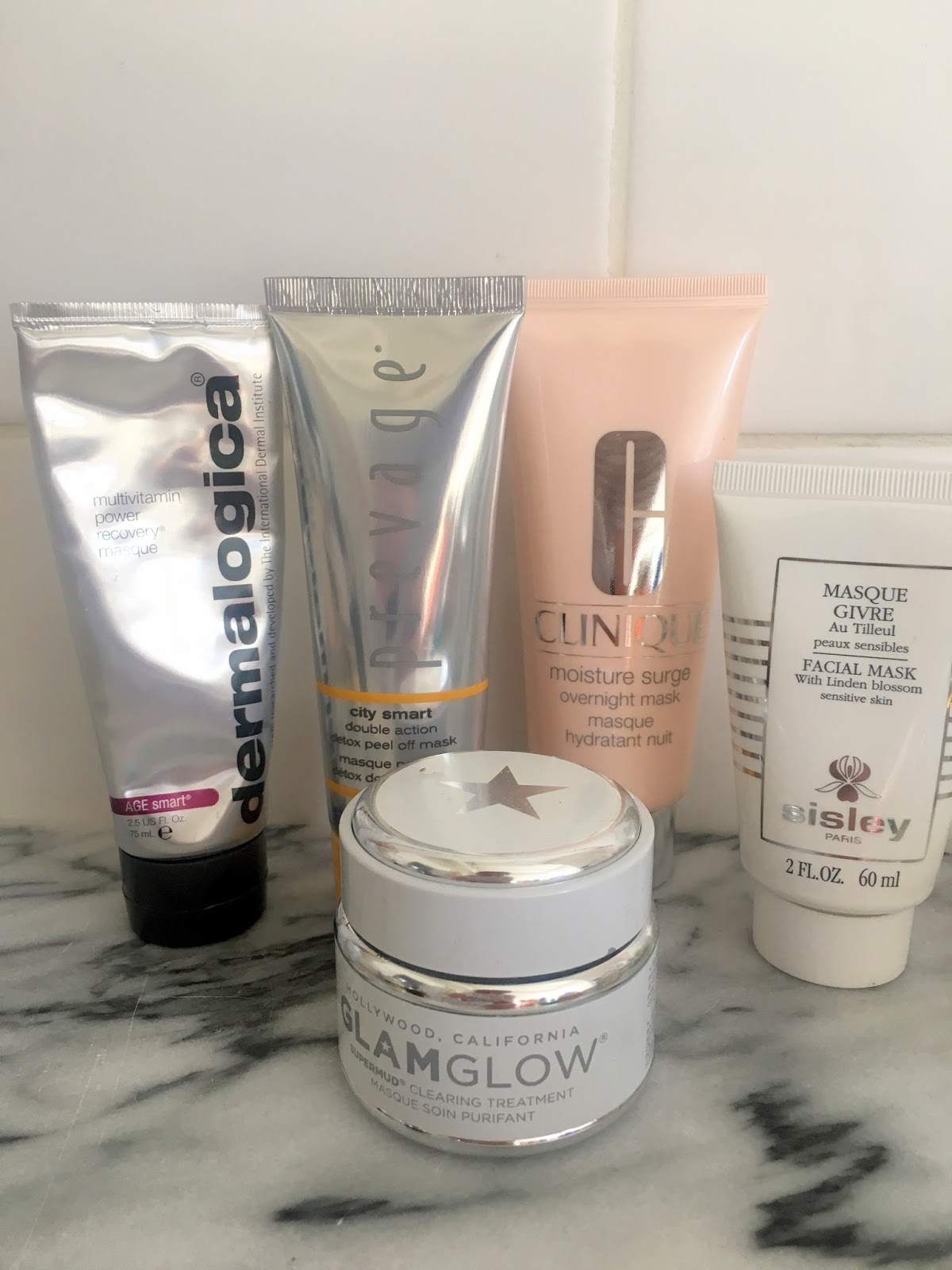 Here are some newbies I have added to my collection and been loving!
Prevage Peel Off
I am eating my words a bit here, as usually I don't really like peel-off masks that much. I just don't find them that effective. This one is different for a few reasons – 1) it has active detoxifying ingredients which you can feel getting to work as you apply it – a nice tingle 2) it peels off A DREAM (so satisfying) and 3) you can see the peeled-off product picks up any dead skin cells and also helps with blacks heads (again, super satisfying).
Dermalogica Multi-Vitamin Power Mask
Ah, what a brilliant mask! I use this for days when I have just been a bit run-down and busy and not giving my skin the usual time it normally gets. This injects all the nutrients back into my skin, plumps it up and revives the sallow skin to radiant, rested skin. I usually slather this on after I exfoliate and then tend to leave it on for the rest of the evenings (until bed time). I would sleep with it on, but the mask is a yellow colour so wouldn't want to stain my pillow cases. I am always rewarded with supple, happy skin after using this product. It never disappoints.
GLAMGLOW SUPERMUD
GLAMGLOW really are a brand that know their thang when it comes to masks. I adore their packaging and how active their masks are. An old favourite is the above featuredSUPERMUDwhich I turn to whenever I have a breakout. You can also use this as a spot treatment on pimples and it works wonders! It tingles and you can visibly see this mask getting to work, which I love. Their GRAVITYMUD (the blue one is a limited edition version which I am wearing in featured image) is for firming the skin and giving an overall lift. This is a peel-off mask, I find I get better results from the mud masks I've mentioned.
SISLEY FACIAL MASK WITH LINDEN BLOSSOM
This is a very exciting new addition to my mask collection as, in my mind, Sisley are one of the brands that dominate this space. I mean, their Black Rose mask is impossible to trump. I hadn't tried this version before, which is a cream mask for super sensitive skins. Now, my skin isn't sensitive at all, but I am all for soothing it and packing in the moisture which is exactly what this one does. I have been reaching for this religiously on days post-retinol use. It instantly soothes on application as the formula is a thick, almost clay-like texture that just makes the skin feel immediately more supple, calm and relaxed. This is not the last you will hear of this mask as I can imagine it being a life-saver for tired Mum's who want a one-stop mask to perk up their skin. It's described as a 'cocooning, soothing mask' – YES PLEASE.
CLINIQUE MOISTURE SURGE MASK
I spoke about this in detail in my Moisture Surge post a while ago (you can read thefull review here). In short, this is a great mask for your lazier days when you want something that you can leave on for hours (or even sleep with it on!). It softens, soothes and plumps up the skin, so is a great follow-on mask to the aforementioned YOUTHMUD or SUPERMUD. Buy onlinehere.
Glossier Face Masks
I thought I would repeat my mini reviews of these two face masks from Glossier over here on the blog. I did speak about them on Instagram Stories, but know a lot of you get frustrated as my reviews disappear – we will address this issues in the new year.
Mega Greens Galaxy Pack
This is my favourite of the two. It's a good all-round detoxifying clay mask. Nothing too harsh on the skin, and I feel like this mask provides with a good deep cleanse. Is it the best deep cleansing mask I've ever used – nope. But I would repurchase it as I like reaching for it when I just deep a good clean. It feels lovely and works well.
Moisturising Moon Mask
This is a nice all-round hydrating mask. My Mum always said to that 'Nice' is a terrible word, but it does describe this well. I wouldn't repurchase it but I will finish it. It doesn't feel like it hydrates too deeply and the effects disappear rather fast but it is soothing and does work, just not anything to shout out about.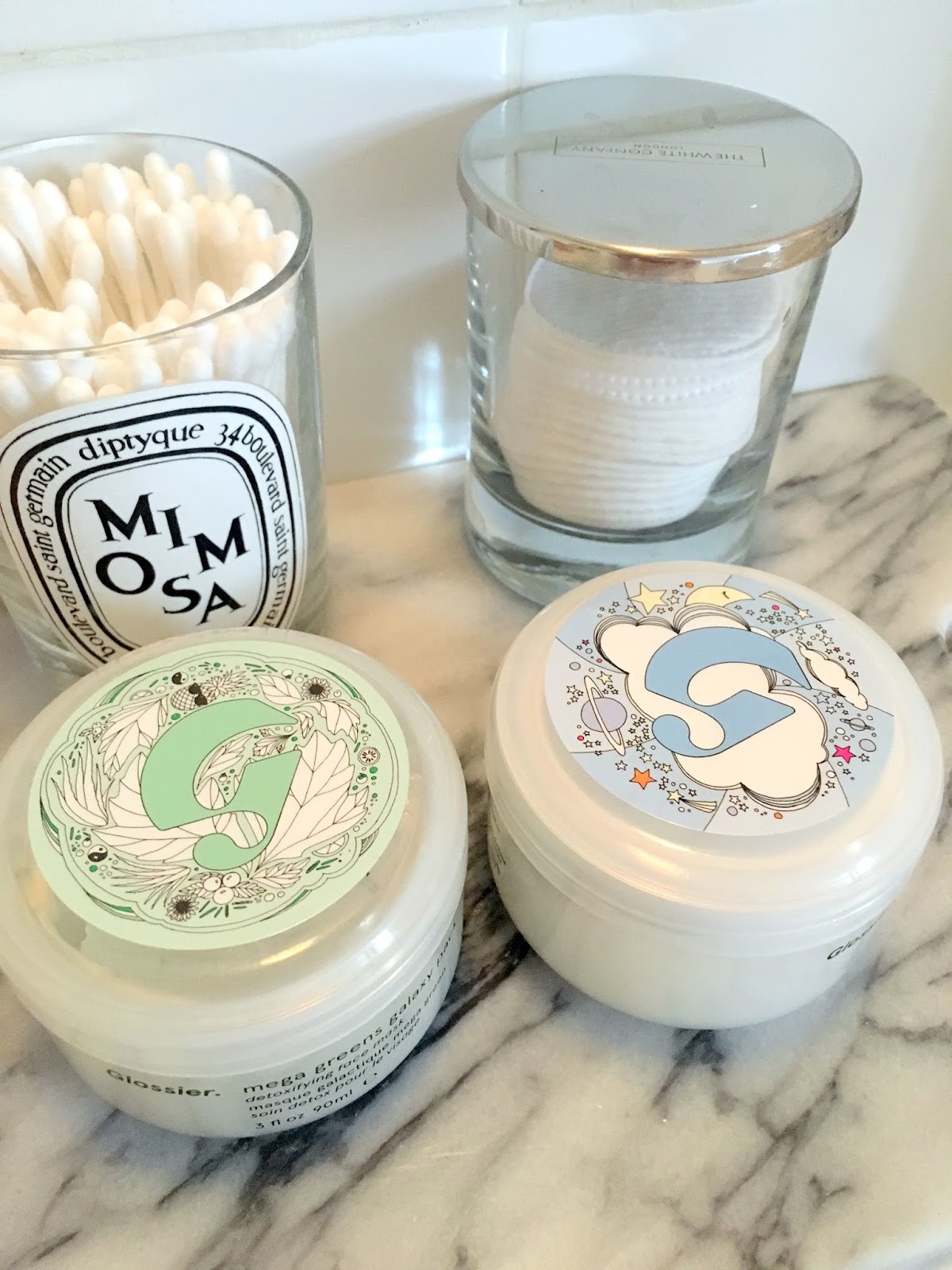 LUSH The Birth of Venus Jelly Mask
This is a new launch from Lush and one that I wasn't sure I would enjoy. But, alas, it's a face mask and when have I ever not enjoyed a face mask!?! It has a base of rose petals (I'm already sold), sea water, lavender and chamomile oils. At first I had no idea how to use the product, but it's actually pretty easy and, like all Lush products, something fun and different. You break a little piece off, warm it up in the palms of your hands – which creates a creamy paste – and apply it as you would a normal cream mask. The smell is absolute gorgeous! I left it on for a good 20-30 min and removed it with a warm cloth (it came off easily for me, I see other people complain about this but I had no issues).
My skin felt soothed, hydrated and supple. There are a few new Jelly Masks at Lush which retail for R145 – buy onlinehere. They also don't need to stay refrigerated like their fresh masks, which is handy.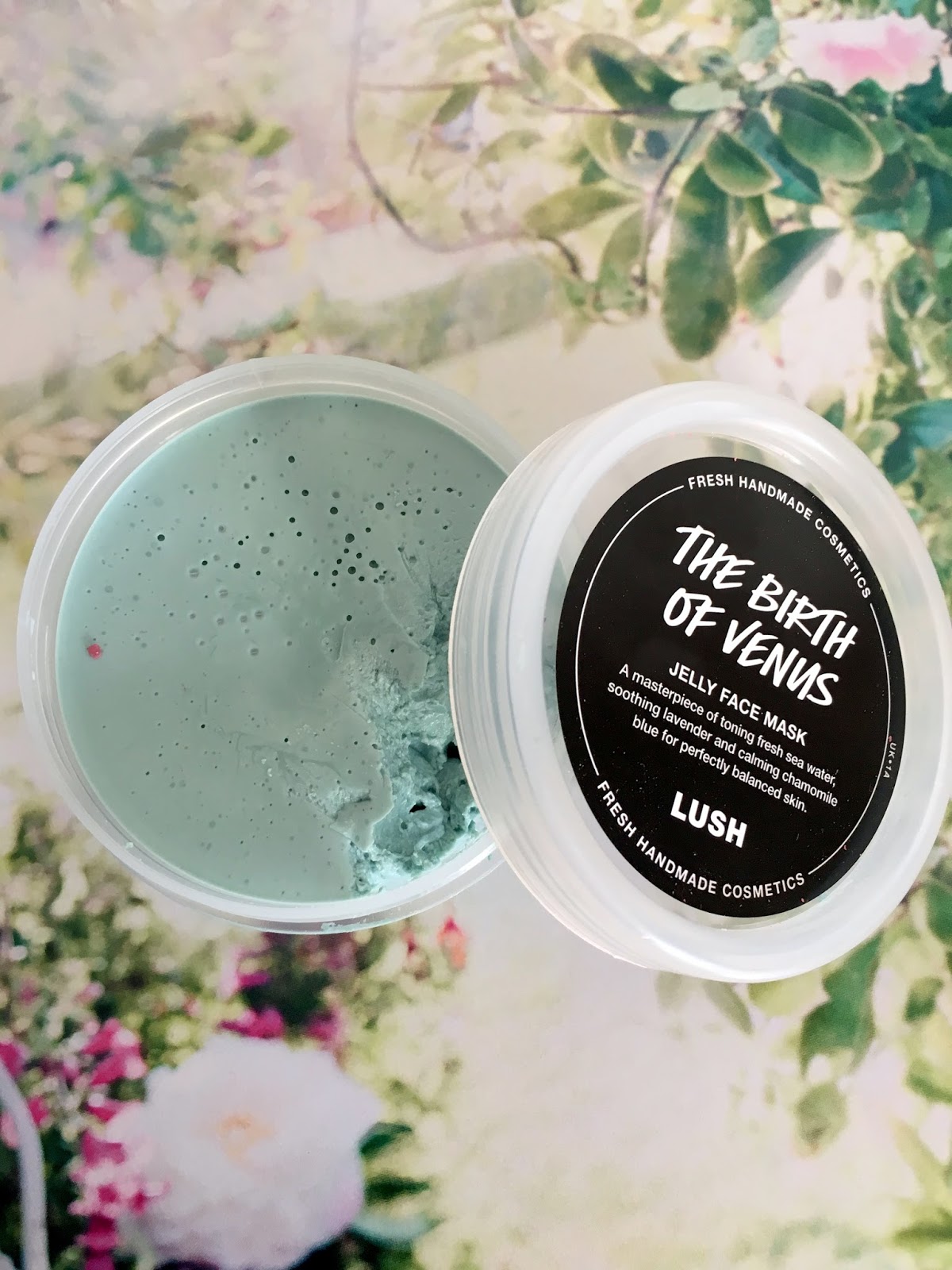 As I say, these are some new favourites. If I were to try and cover all my masks then we would be here all day. I know I'm also verging on a hoarder but masks are something I love collecting and don't feel one is going to always be suitable for every occasion – my skin always needs a different mask, so ideally having a hydrating option, a detox option etc is ideal.
https://kissblushandtell.co.za/wp-content/uploads/2017/11/IMG_1810.jpg
1600
1266
Victoria
/wp-content/uploads/2020/03/logo.png
Victoria
2017-11-27 11:52:00
2020-06-24 15:31:22
I'M ALL ABOUT THAT TRIPLE MASK LIFE