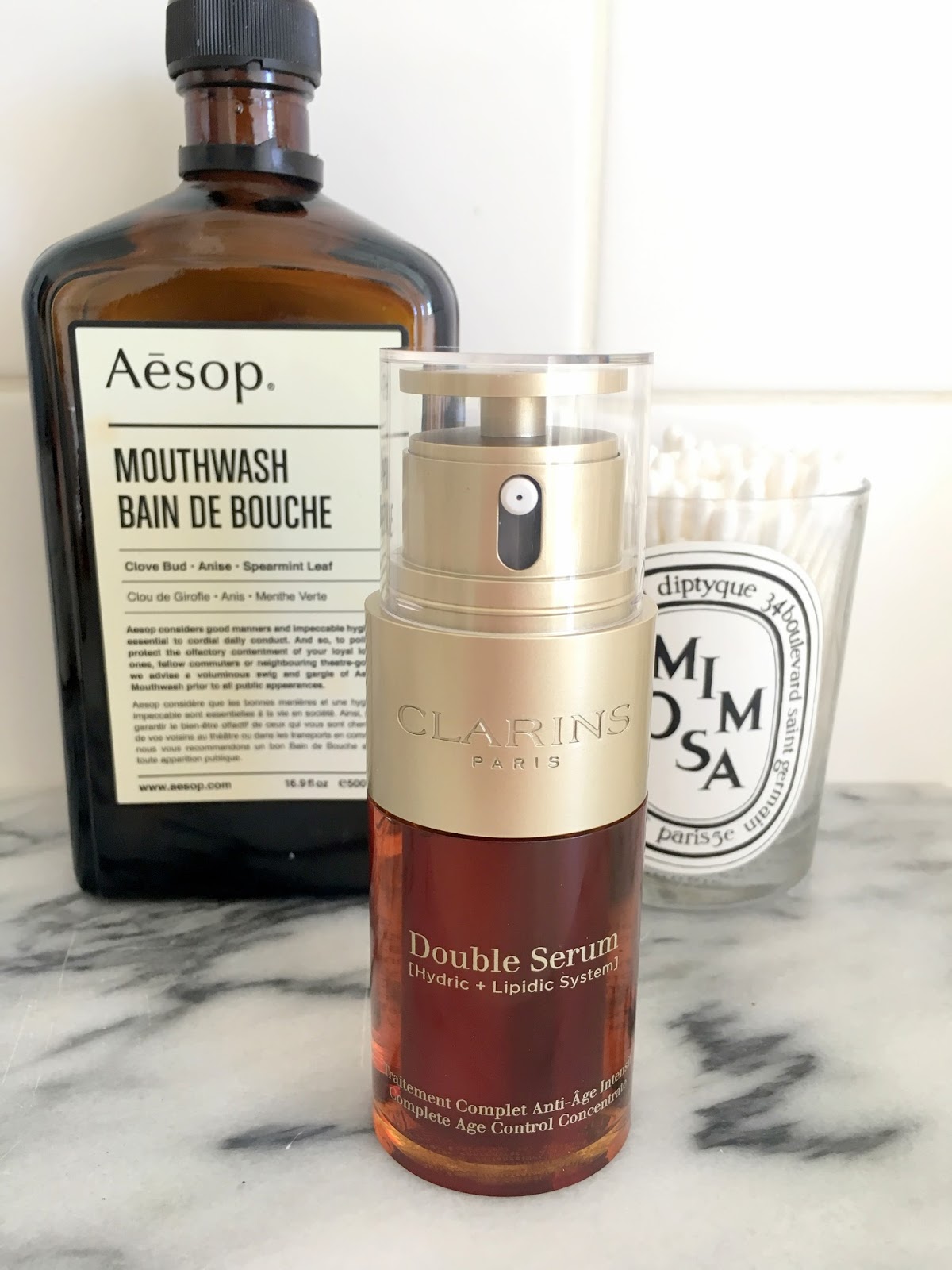 I have used the Clarins Double Serum on and off for a number of years. It's an incredibly iconic serum that most of us will know very well. I know there are a bunch of you around here that have been very loyal to the serum for years, and for good reason. The product has loads of benefits and gets results. Clarins, however, have decided to take things up a notch and have launched the new and improved Double Serum and, believe me, this one is seriously improved. So much so that I would say it is one of the best skincare products I have used to date (big claim)! It's the same product we all know and love, but with advanced, seriously high-tech innovation to give your skin even more plus…. (drum roll)…NO MINERAL OIL!!!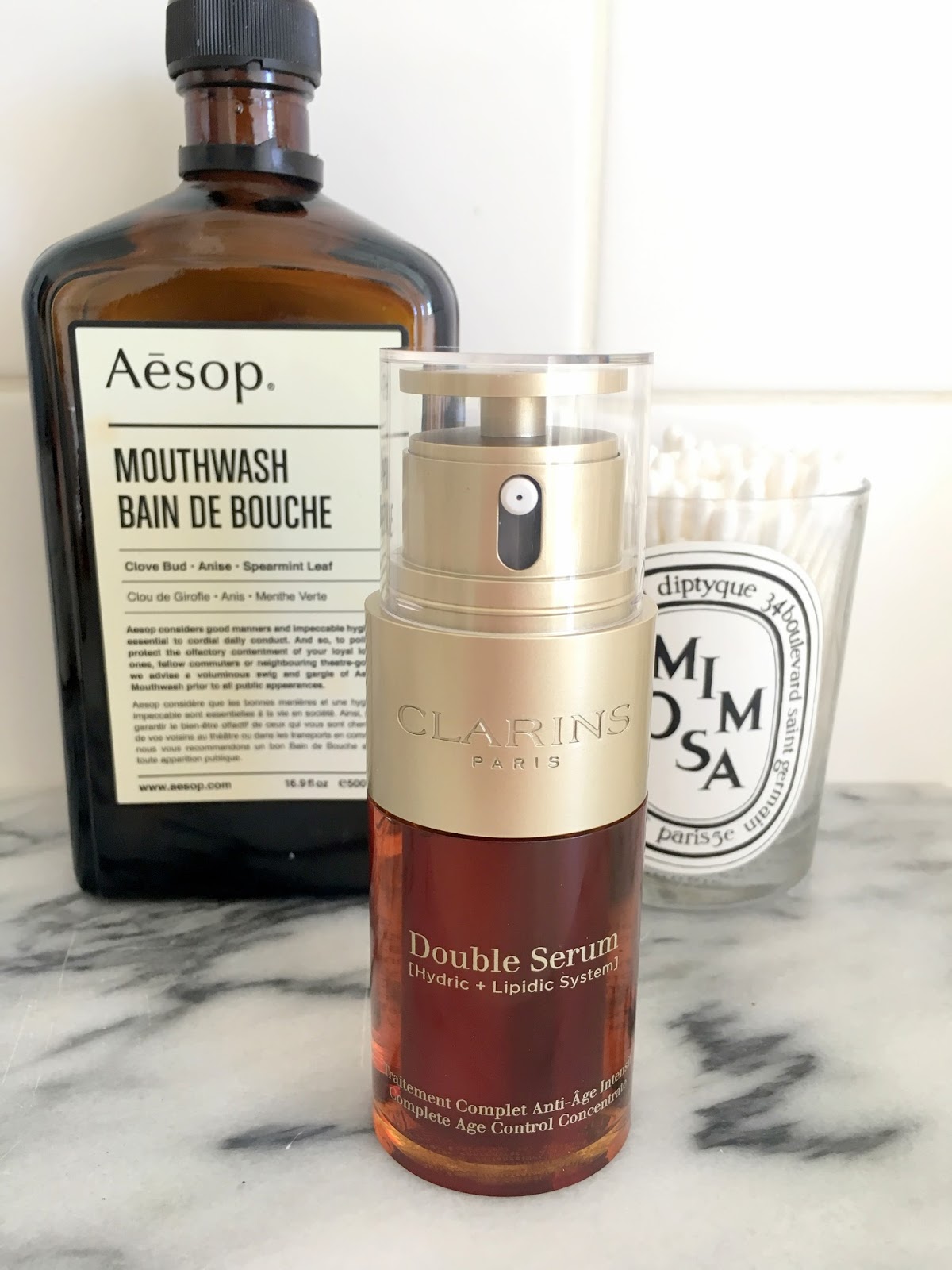 This isn't the first iteration of this serum; it's been around for ages, in fact it's the 8th generation (it was launched in 1985) and has slowly been re-invented over the years. This version is hands-down the best one yet as (as mentioned above) Clarins have removed the mineral oil and kept the same powerful 20 plant extracts that made this product so iconic. They have also added in an additional plant extract which makes this so advanced and effective called Turmerone (derivative of Turmeric). This plant extract essentially enhances the cells ability to listen and communicate to one another. This may sounds odd to you (it does to me), but this means that all the other ingredients basically get to work more effectively.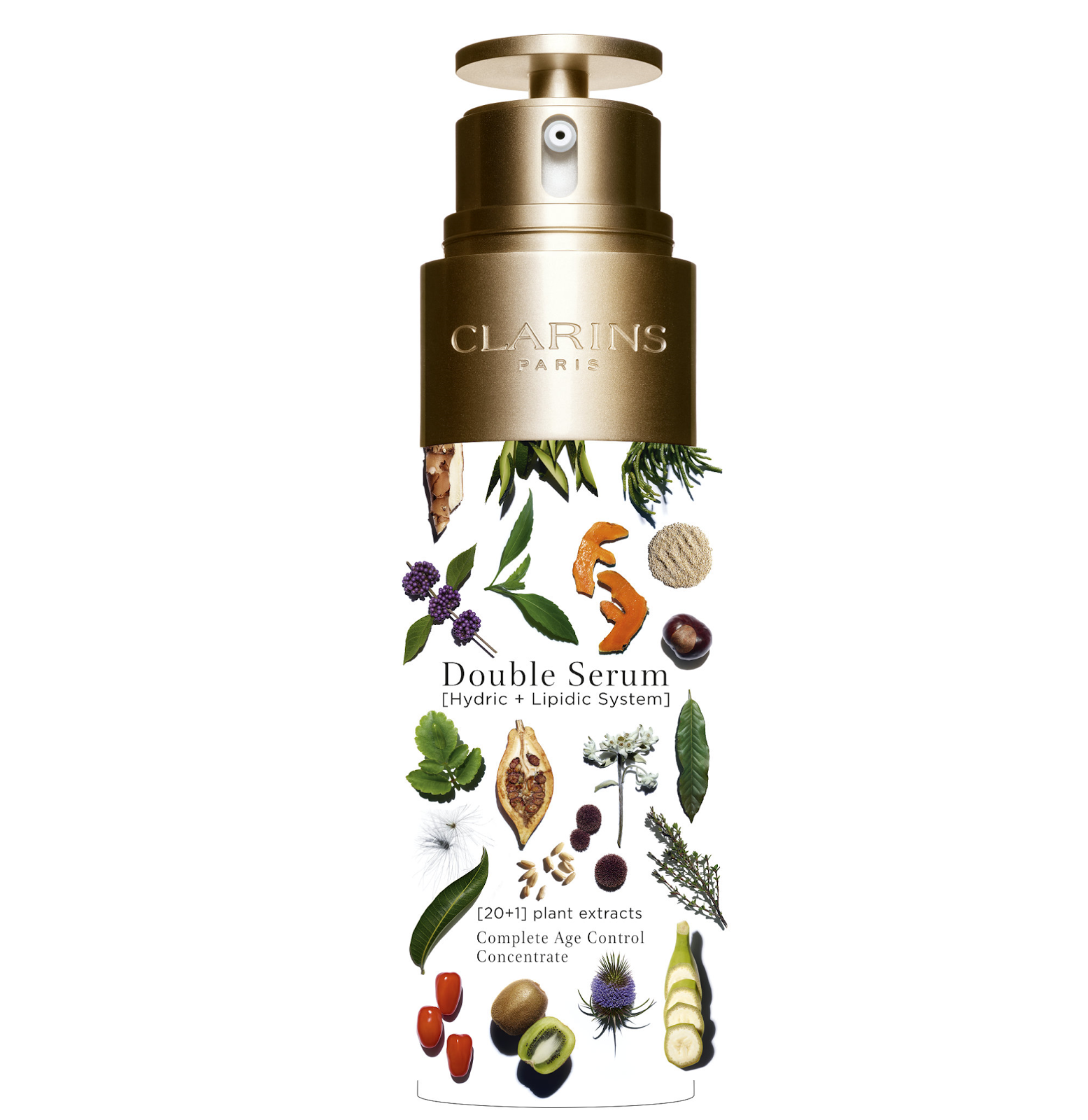 This version of Double Serum is still in the double-vial bottle which ensures all ingredients are kept air-tight and super-active. This new bottle is an advanced version of the original allowing you to switch to the preferred amount of product you want dispensed (small pump or large). I personally go for the large as this is just the right amount of my face and neck. Its push button system automatically dispenses just the right amount of each phase (vial): 2⁄3 water-based ingredients and 1⁄3 oil-based ones.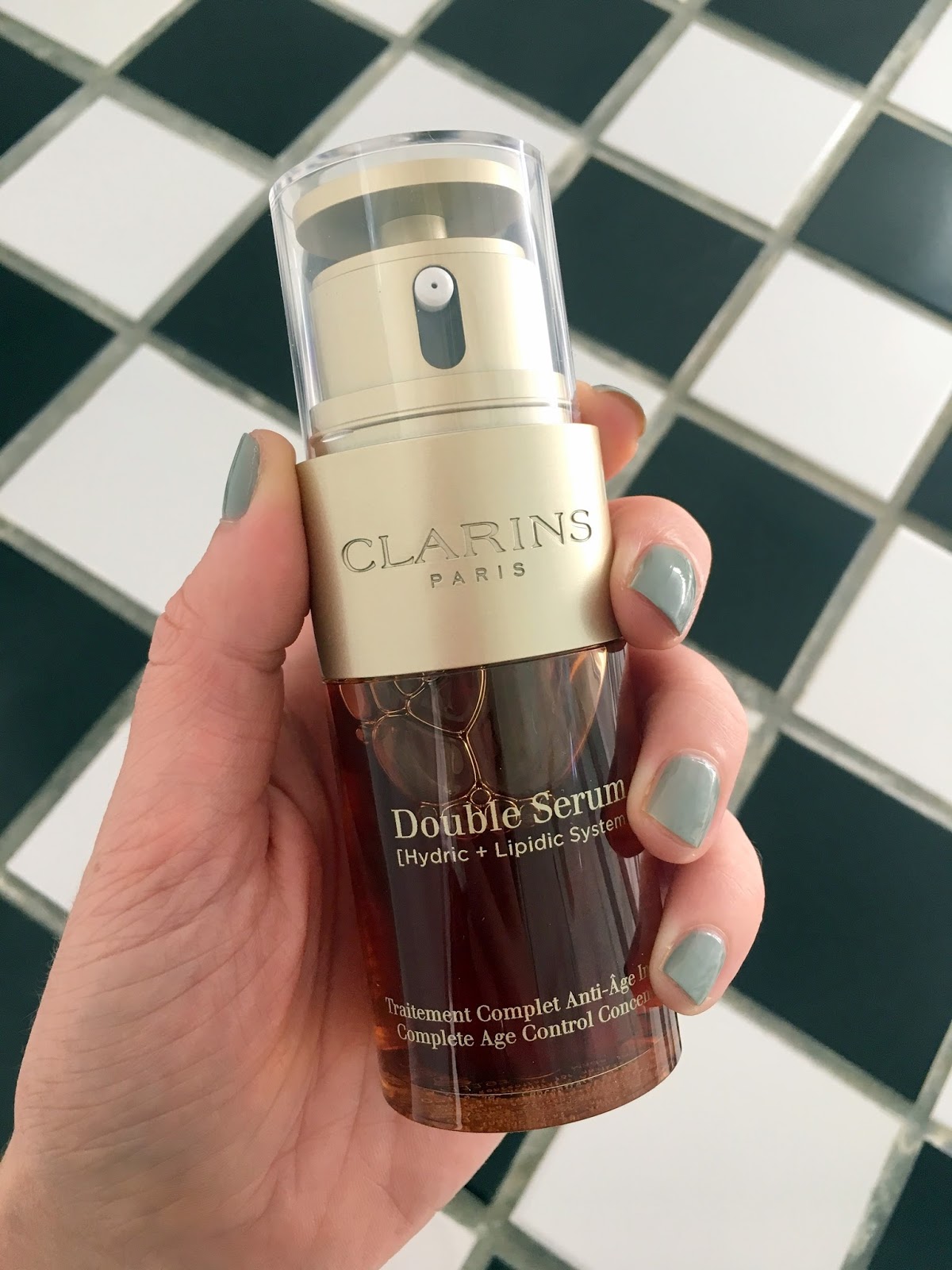 Results wise, I have to say that I truly am blown-away by this serum. I haven't used something in my routine in quite a while that has made my skin look and feel this balanced and plump. Honestly! I love how fuss-free this product is; anyone can use it and there are no rules on how it can be used. Marc has also been helping himself to it a little too much for my liking. It smells lovely, nothing too feminine so very unisex. I have been using it day and night as I just adore how this feels on my skin and I haven't received this many compliments on my skin in quite some time. It creates the perfect base for make up application too. At times I just use this serum on its own, with no moisturiser on top. Other times I have proceeded with my usual Clarins Brightening Night Cream on top.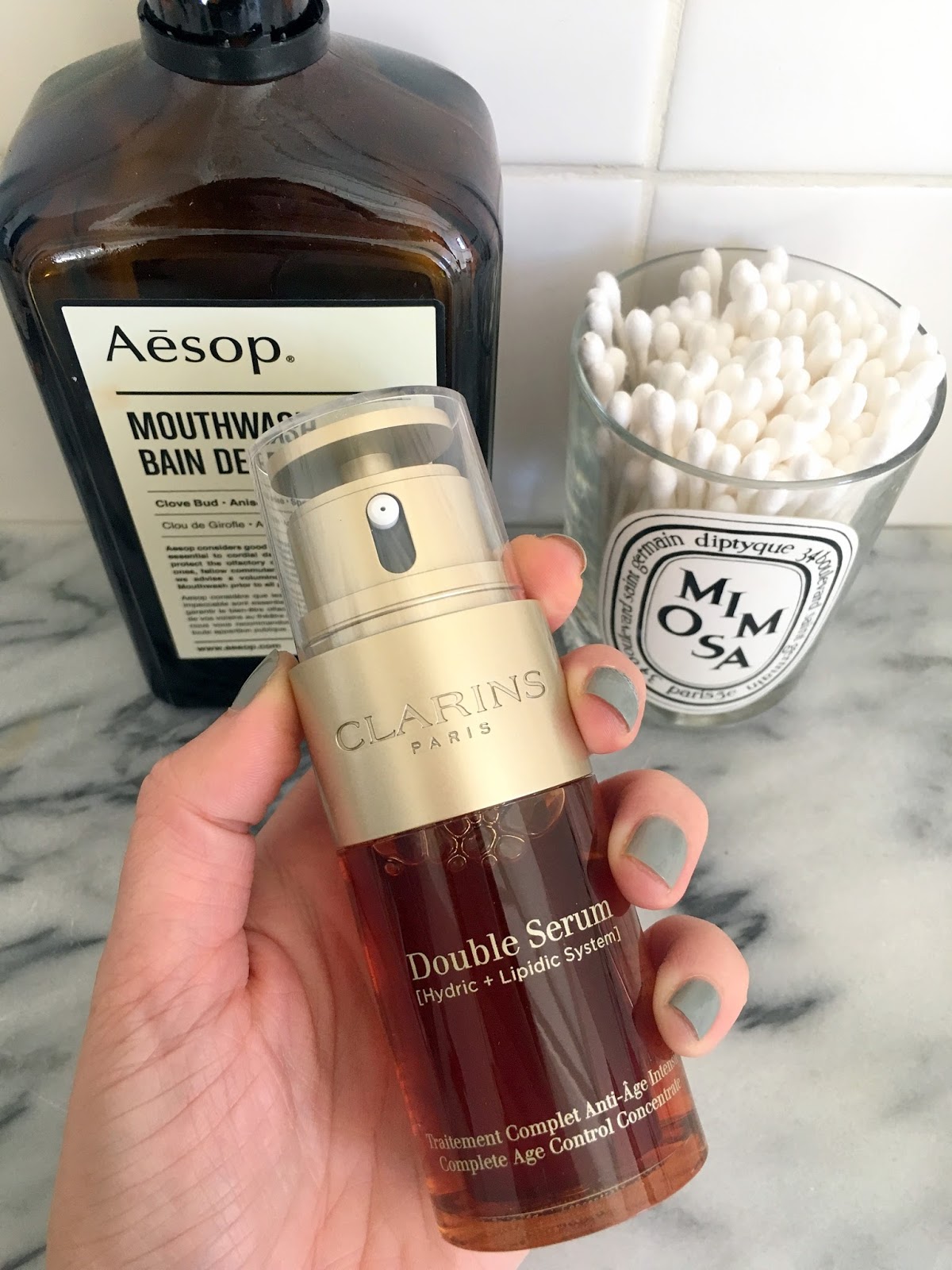 Be prepared to hear about this a lot more as I am going to be recommending this to you all flat-out. I just love how this works for all skin types and all ages. It addresses so many concerns in one product and I just love it for that. Additionally, it's a joy to use, like most Clarins products. I wrote about this a few years ago when I started trying Clarins products out, but I really do love this brand and think quite a few people in the younger generations don't look to Clarins enough for skincare. Honestly, once you start using their products you won't look back. They are also really generous with sampling, so go to a counter and give their products a try. R880 for the 30ml and R1180 for the 50ml. You can buy this online with Clarins and it's also available at Clarins counters in Woolworths, Red Square and Foschini.
*this post was done in collaboration with Clarins South Africa
https://kissblushandtell.co.za/wp-content/uploads/2017/09/IMG_1924.jpg
1600
1200
Victoria
/wp-content/uploads/2020/03/logo.png
Victoria
2017-09-21 07:10:00
2020-06-24 15:34:50
Review: the new & improved Clarins Double Serum is here