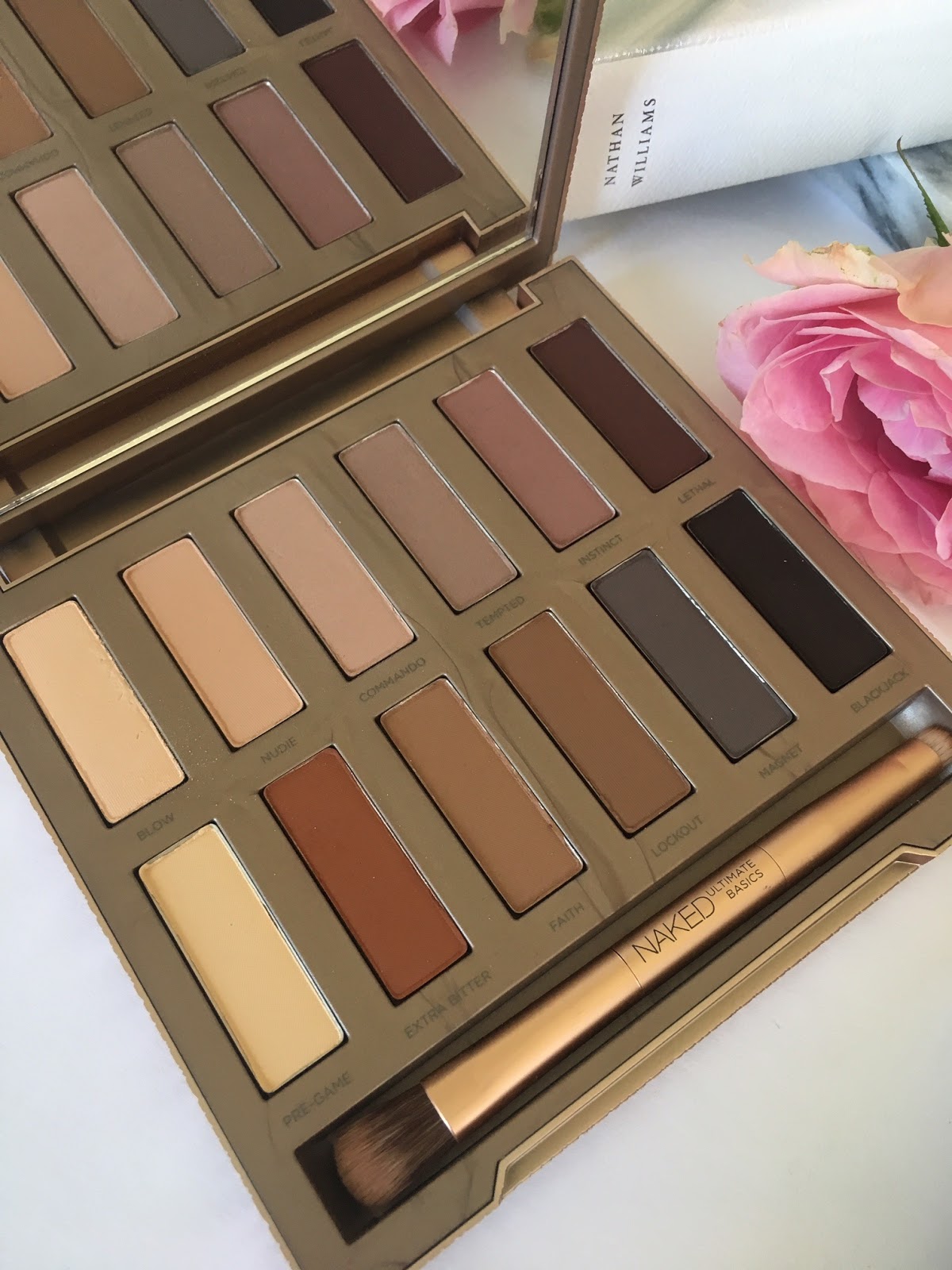 By now you all know of my unhealthy addiction to buying make up, but my latest obsession is make up palettes. Now this is all really quite ironic as I don't wear much make up and I am by no means a pro when it comes to eye-shadow looks etc so I am pretty sure a lot of these are wasted on a dull person like myself, but anyway! I have way too many now and need to slow down as a lot of them do sit and gather dust, but some have surprised me with how much I am loving them.
A post shared by KISS, BLUSH & TELL (@kissblushandtell) on Feb 26, 2017 at 7:04am PST
These are the four palettes I have got the most use out of and can highly, highly recommend to any of you who may be on the lookout for a new addition to your collection. Two of them are eye-shadow palettes in my usual boring browns and taupe's and the other two are face palettes, which I will get onto in a bit. The common factor here is how wearable these all are – they cover every occasion and you can be rest assured that your make up bases are covered (excuse the pun) if you pop any of these into your travel bag! I'm sorry that most of them are not available here, but with online shopping the possibilities are endless and I only want to punt what I truly believe is worth the splurge.
Urban Decay Ultimate Basics Palette – R850
This was a new launch from UD towards the end of last year and it has trumped all of my original faves from them (the Naked 1, 2 and 3) – which is saying a lot as those are great! This palette, however, is slightly more simple/neutral colour-wise and therefore means I just get that much more wear out of it. The shades are perfect on their own for a simple day-to-day look and can easily be layered to create a more dramatic look – honestly, there are so many options with this palette. In true Urban Decay style, the actual shadows are heaven-sent – buttery, pigmented and so blendable. They really are top notch. Price wise I also think it's an absolute win – R850 for 12 (rather large) shadows, all of which you will use. Lastly, the palette comes with a large mirror in the lid, which I use virtually daily. You can't under-estimate a good mirror! So all-in-all I really don't have enough good things to day about this one! Buy online here.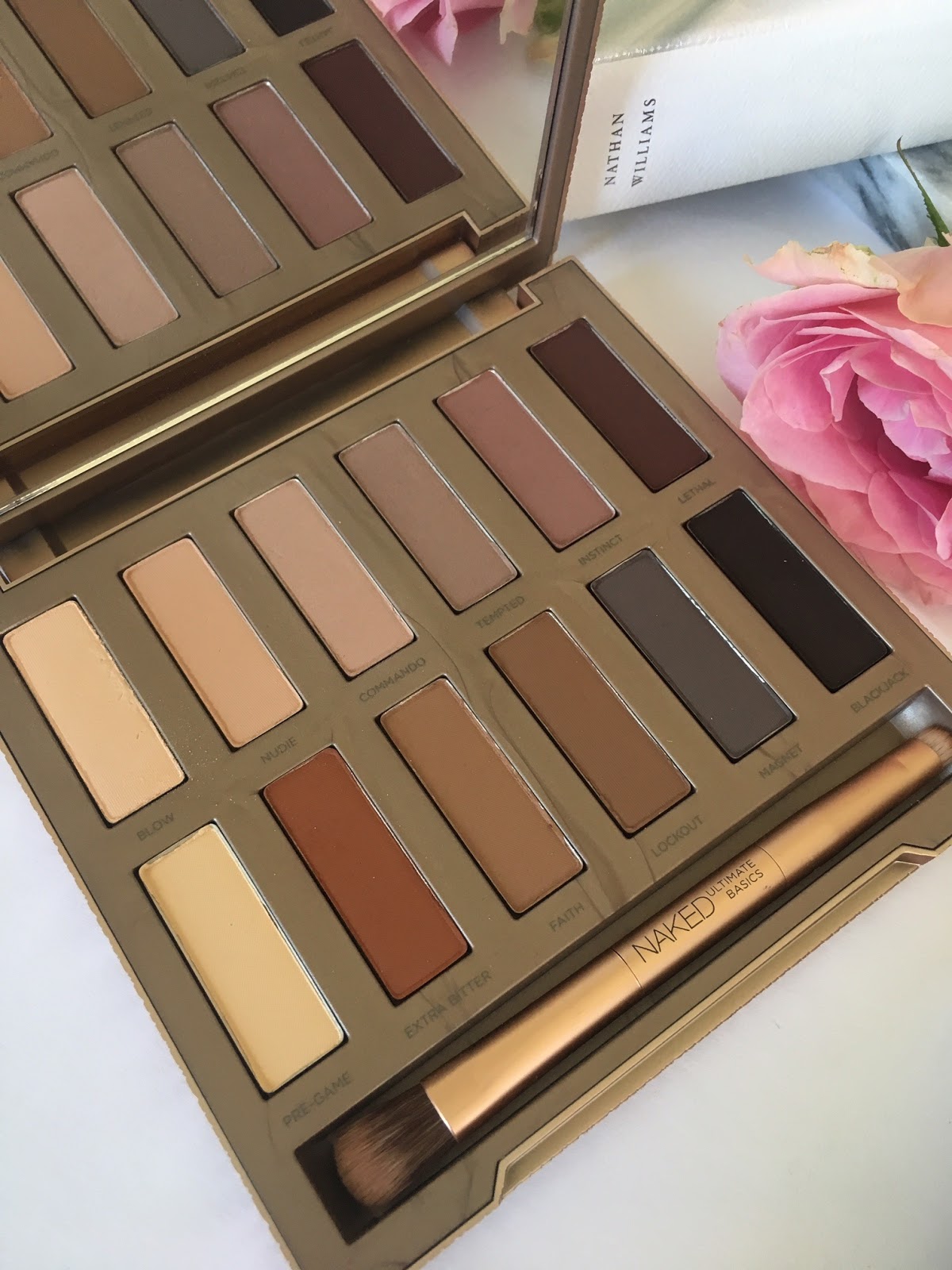 Kat Von D Shade + Light Eye Contour Palette – R620
I got my sister to bring this home for me from the States and, even though it turned into a massive mission, it was well worth it. These shadows are as good as Urban Decay (which I am yet to find another brand that compares) and the shades literally give me heart palpitations. So up my alley! This palette can be used however you please, of course, but it is laid out in three quads – neutral, cool and warm. This makes perfecting your eye-shadow super easy as the three large base shadows are arranged above three coordinating powders for contouring, defining, and highlighting. The palette initially appealed to me as that's what I love eye-shadow for; contouring the eye and making it appear larger and more defined – not for heavy black smokey eyes that distract from the rest of the face.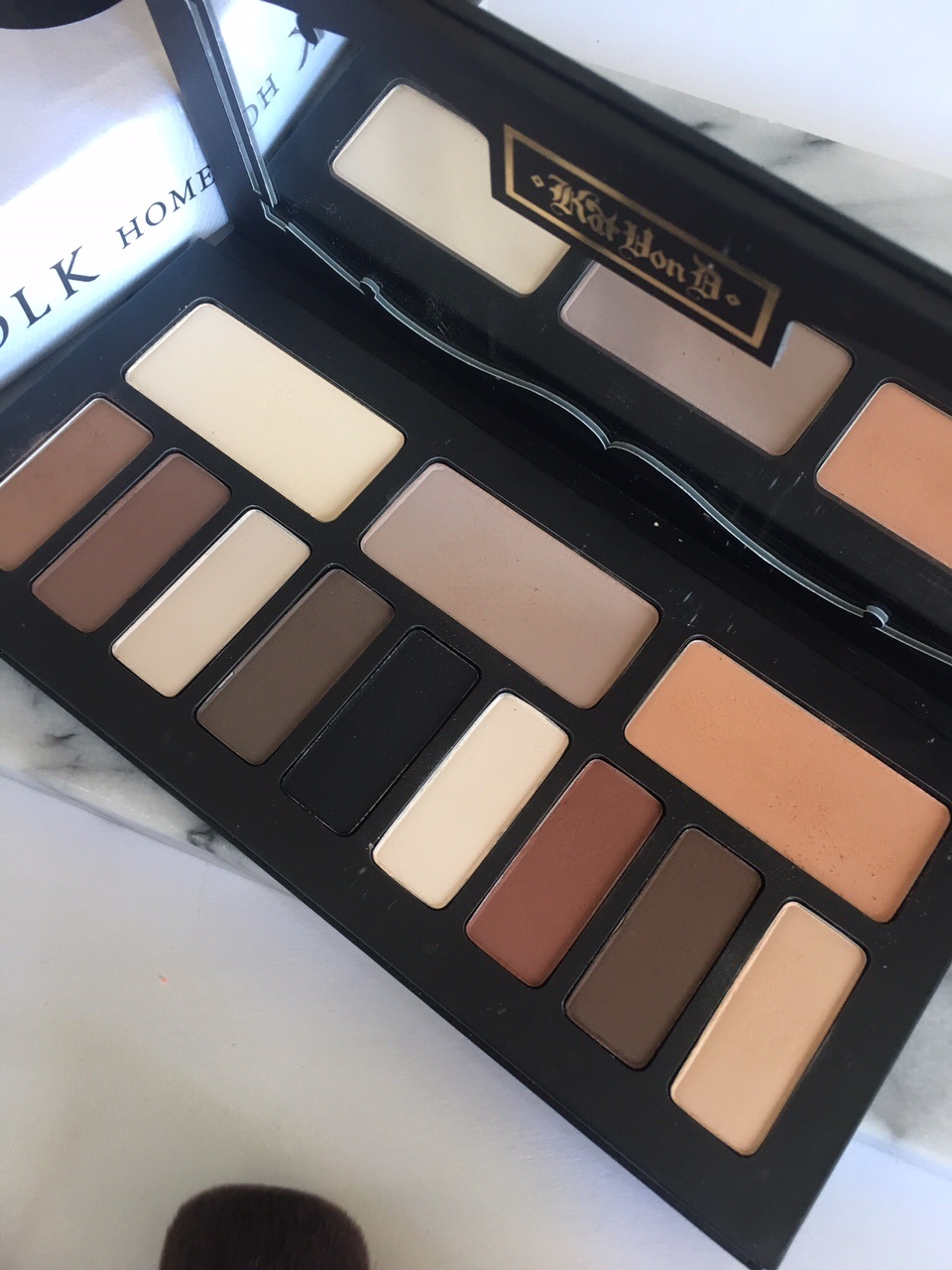 Hourglass Ambient Lighting Edit – Surreal Light – R1100
I was obviously swayed to get this limited edition palette from Hourglass as it is just that beautiful. I mean, look at it! I own a few Hourglass products and really swear by. Their Ambient Lighting Powders are my favourites – nothing really compares (other than Charlotte Tilbury Airbrush Flawless Finish, but that's on a par). I already owned the original Ambient Lighting Palette (see the next product) and loved that, so knew I would be happy with the quality of the product inside. What makes Hourglass powders special is that fact that they are formulated with optically transparent particles that flatter the look of the skin by refracting light. The result is skin that looks smooth, even, and enhanced—not masked. The soft-focus technology also helps to minimize the look of wrinkles and imperfections, neutralize discoloration, and emulate the appearance of younger, healthy-looking skin for a lit-from-within, holiday glow. This palette includes an all-over powder, a bronzer, two blushes and a highlighting strobe powder. I love them all and love the fact that the palette is small enough and light enough to come on any holiday with me!
Also, side note, a lot of people say how small the pans are of these limited edition palettes, however, the larger sizes literally last you a lifetime – they go on FOREVER, so these palettes are perfectly adequate IMO.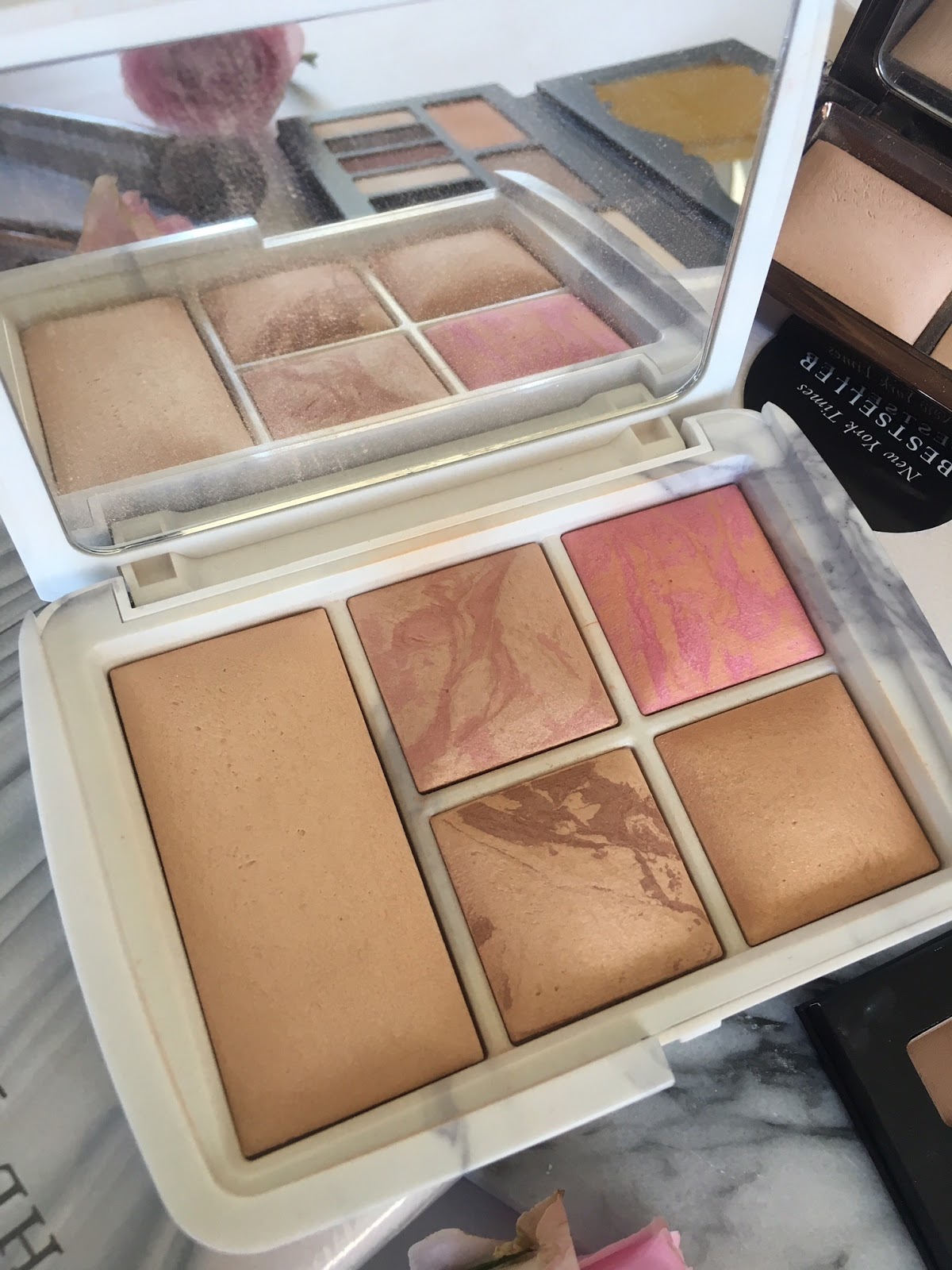 Hourglass Ambient Lighting Palette – R800
This is their original all-over face powder palette. It contains the best-selling Dim Light powder and, before this came into my life, I had never ever used a face powder. I literally cowered away at the very word. I have a dry skin so face powders and dry skin just did not go hand-in-hand in my mind. That was until I found these powders that make you look even more glowey whilst still keeping your make up in place. The same aforementioned technology obviously applies here. These shades suit most skin tone and work wonders, even if it's just a light swipe under my eyes to keep my concealer in place. It's such a nifty palette and will not disappoint!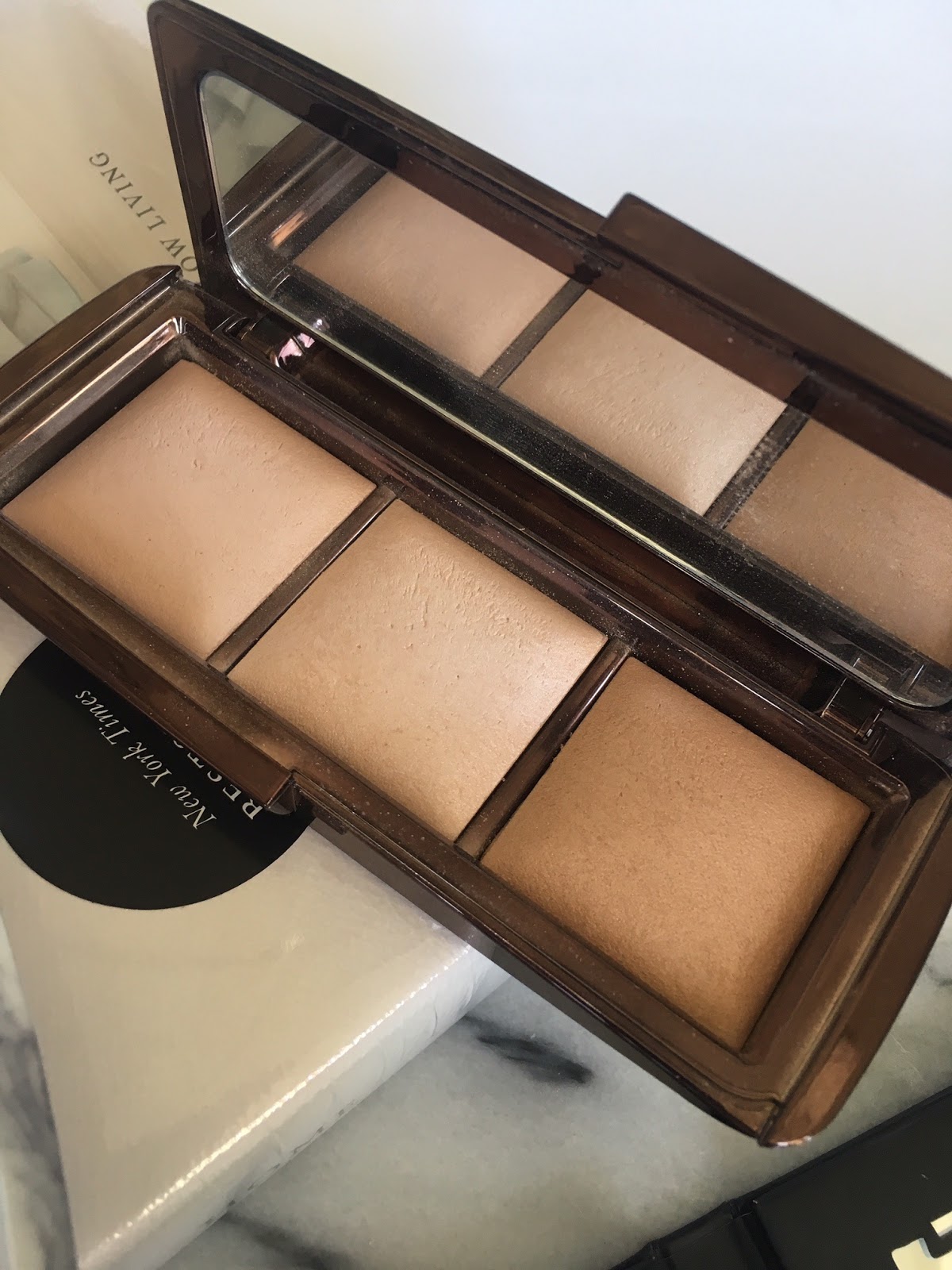 I do realise none of these are drug store and you all know what a fan I am of so many drugstore products but when I treat myself to palettes I like to go high-end as really don't feel like they are bad value for money with the amount that is included. I don't own drug store make up palettes that I feel are worth shouting out about and I am by no means saying you need all four of these (you really don't at all) but if you are wanting one splurge, this may help guide you. OK, enough of me justifying my spending habits.
https://kissblushandtell.co.za/wp-content/uploads/2017/02/FullSizeRender282429.jpg
1600
1200
Victoria
/wp-content/uploads/2020/03/logo.png
Victoria
2017-02-27 07:53:00
2020-06-24 15:42:06
My Holy-Grail Make Up Palettes