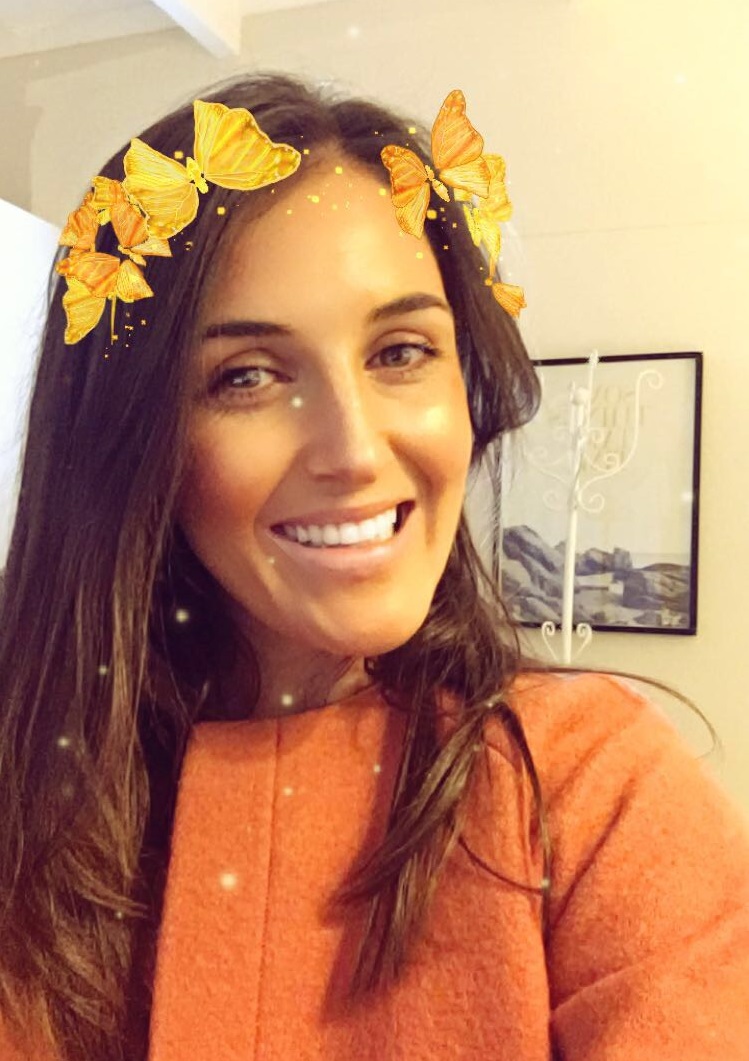 Even though I've been living in Cape Town for nearly 8 years, I didn't have a dentist here. It was the one thing that I actually missioned back to Natal for. Every time I was home I was doing my usual hygienist appointment or check up. What a pain! Anyway, I made a mission to find someone local and got countless recommendation to go to JJ Serfontein's practise which actually just happened to be on my doorstep (Kloof St) so off I went and, even though I have only been twice so far, I have been really happy.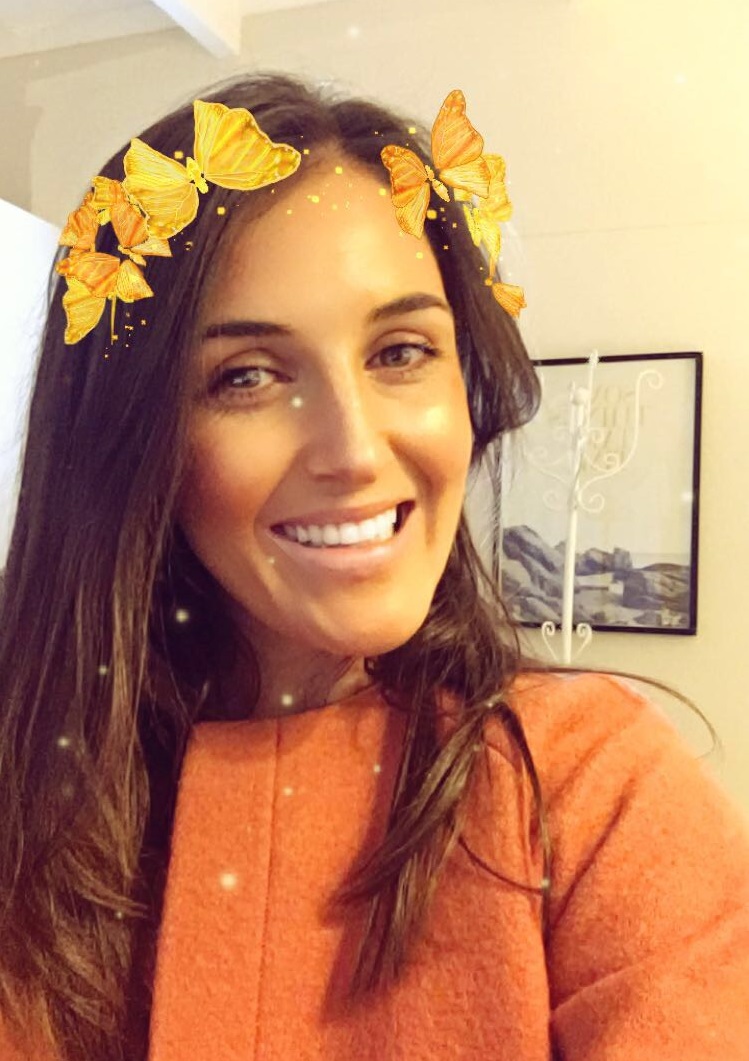 Yes, I know this filter gives you even whiter teeth so see below for proper results.
JJ recently mailed me asking me if I would be interested in trying out teeth whitening. I wasn't sure as I already have pretty white teeth – my Mum has pearly whites that are like nothing I have ever seen. Seriously! Mine aren't nearly as great as hers, but I have her to thank for them being even half as white as hers. Anyway, the reason I wasn't sure is that I had tried this before for a blog review and proceeded to not ever write about them as would never want to recommend something to you that didn't work. I literally saw ZERO shade change and the before and afters proved that. They put it down to the fact that my teeth were 'already white'. Ok then. So no shade change and teeth that were SO sensitive (and this has never really improved). Side note: my teeth were never sensitive in the slightest before this treatment.
Anyway, fast forward a few days and I decided to give it a shot. The treatment is called Philips Zoom Teeth Whitening and below are my thoughts and the detail.
What the treatment involved
The treatment took about 2 hours in total. I arrived at the practice and my teeth were prepped – cleaned lightly and then my gums protected and my mouth opened up. There was so much care put into this by Abi, who did my whitening. So much so that she even put Vitamin E oil on my lips to ensure they didn't get stretched and sore. She then spoke me through every bit of detail which involved a light over my mouth area for three 15 minutes intervals. She warned me that I may get slight sensitivity and then also put a movie on the big screen for me to help pass time – WIN!
Abi then applied a gel like formula to my teeth before each 15 min session, and removed it in-between, followed with a fresh application.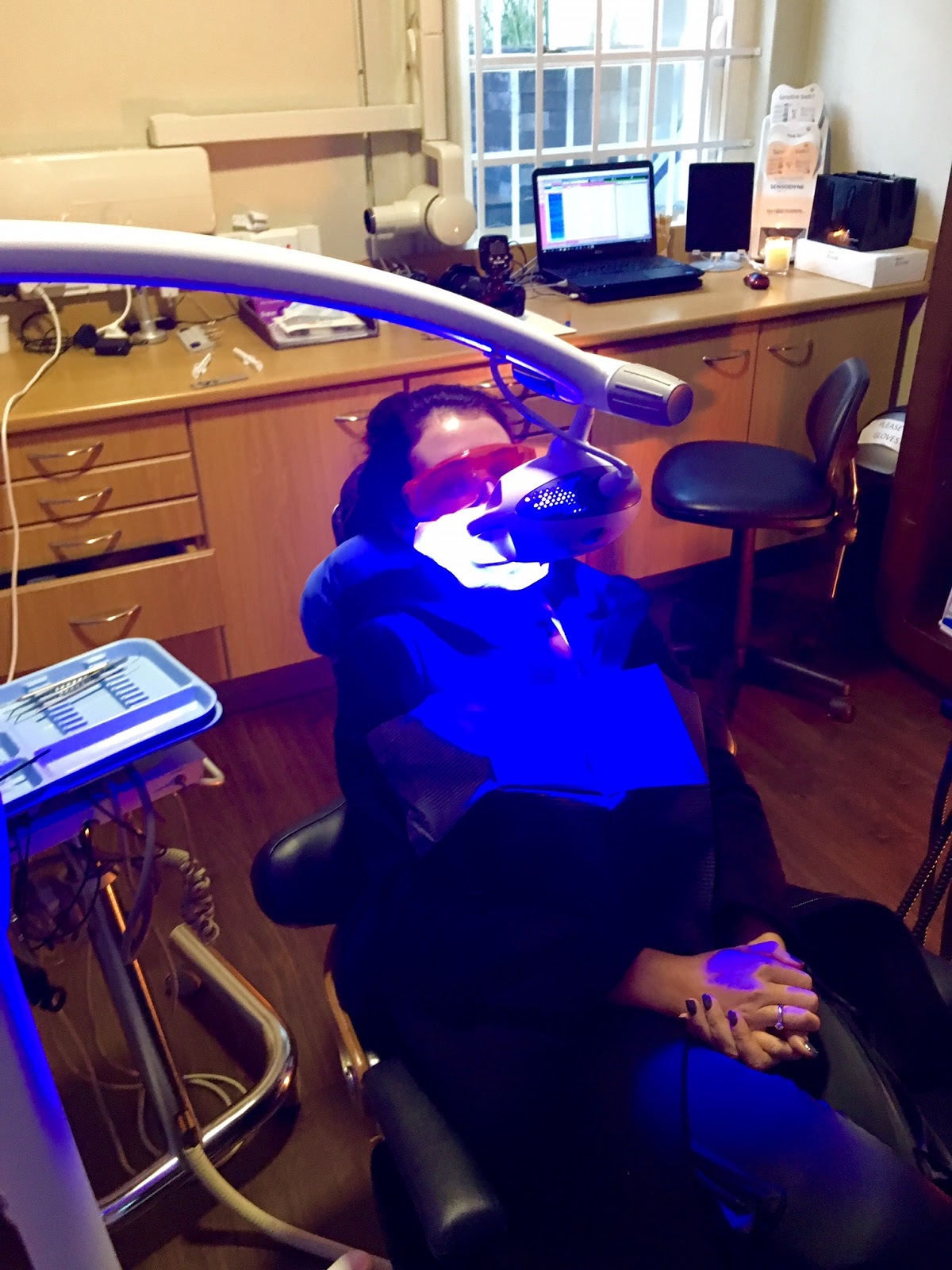 How it felt
I'm going to be dead honest with you all, as I always am; having my mouth stretched open for 2 hours wasn't exactly blissful but really was fine. I usually get fidgety and claustrophobic in these sorts of treatments and I even surprised myself – it was totally fine. The main thing I was nervous about was sensitivity because of my previous experience (which was a different type of whitening treatment), also there is no worse pain that tooth sensitivity. I, however, didn't feel a thing. Abi asked me in-between each session and throughout the treatment but the Zoom Teeth Whitening does cater to sensitive customers and this obviously really worked for me. They also advised taking two painkillers prior to treatment which I did do and would recommend.
The Post-Treatment Results
My results were visible straight after the treatment. I was so chuffed – nothing totally noticeable to anyone else, but definitely noticeable to me. Yes, the treatment is pricey (R4500) but it is one that I decided I would continue with straight away. Healthy white teeth make all the difference to someone appearance and I think way too many people put too little focus on this. Think how often you admire someone's beautiful teeth!
I must mention that for the first 2-3 hours after the treatment I experienced sensitivity pangs (they have a word for it, but it escapes me). These pangs were quite something but I got onto the painkillers which were very much a necessity. Once these subsided, though, I was totally fine.
The second BIGGEST pro from this whole treatment for me, aside from the obvious whiter teeth, has been that my sensitivity has improved from this treatment. Yes, improved. It hadn't gone all-together but I am honestly less sensitive that I was before and it can only be down to this treatment.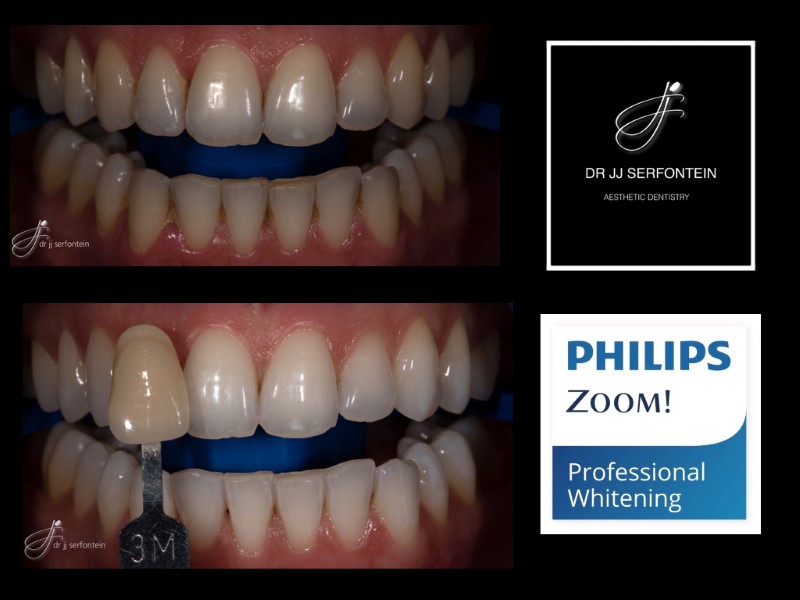 How my whiter teeth have made me feel…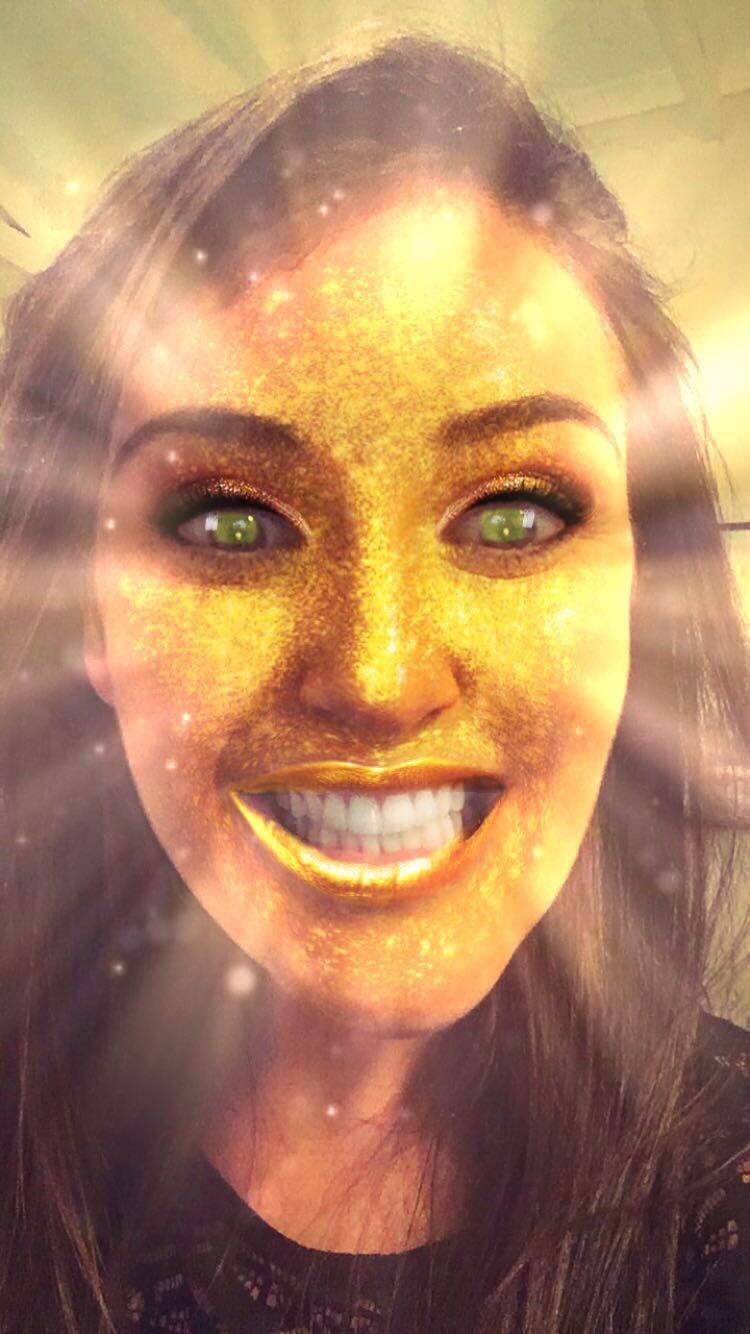 For more detail on the treatment see JJ Serfontein's website
Phone +27 21 424 5172
Email info@jjteeth.co.za
https://kissblushandtell.co.za/wp-content/uploads/2016/09/IMG_9306.jpg
1061
749
Victoria
/wp-content/uploads/2020/03/logo.png
Victoria
2016-09-19 11:59:00
2020-06-27 19:26:25
Philips Zoom Teeth Whitening: Review (JJ Serfontein Practice)