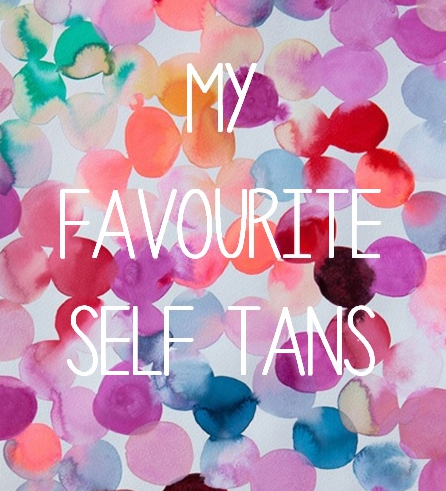 I am rather lazy when it comes to putting self-tan on, but it really is so worth the effort (and sleeping on towels to avoid staining your white linen!). These are a few favourites – trust me, I've tried them all – each of these have their pro's for different reasons.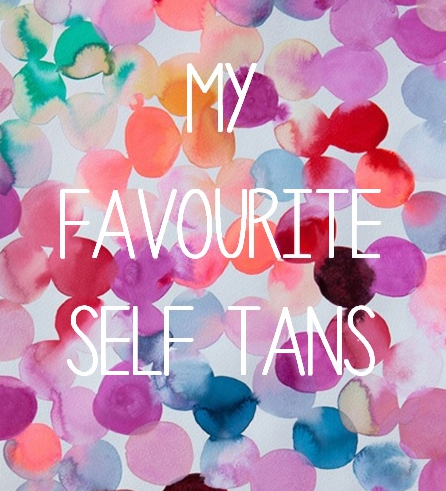 Caribbean Tan
This range is definitely for the girls who like to go Brazilian brown – steer clear if you are a first timer, I think this will be too brown on you. The colour is definitely one of the best – a really natural golden brown and the kind I would use before a big occasion as it looks great for a few days but doesn't come off well as the colour is quite extreme. I like the spray tan version done at Ageless Faces. On application at home I find this seriously messy and it stinks but worth it for the great results. (R260 for spray tan and R89.95 for a bottle from Clicks)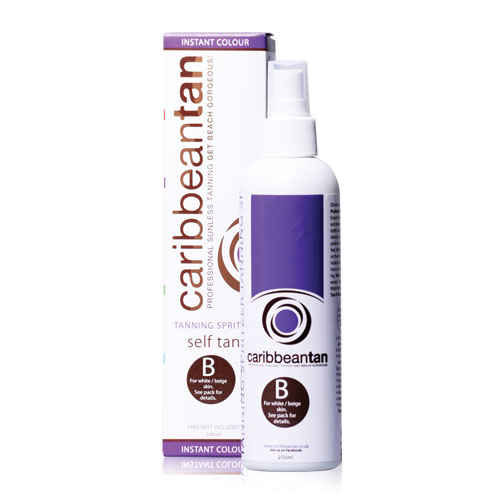 Tropitone
This is an old favourite and never lets me down. It's cheap as chips and a colour that seems to work well on my skin. I never get streaks and I see a big difference without looking fake. It's great on the legs because a little goes a long way and because it's so cheap you can smother it everywhere. The smell is rather self-tanny and gross but nothing a few showers can't remove. I often just use this on my chest as this is an area that often needs a few layers of self tan before it goes a nice colour – one layer of Tropitone gives me the exact results I want! (costs around R70)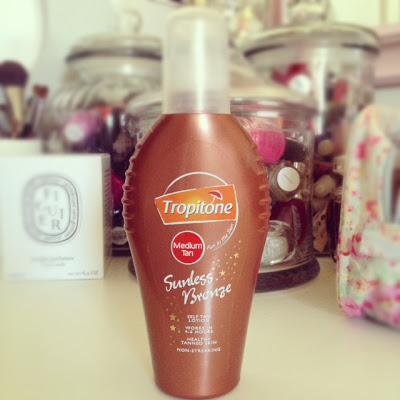 St Tropez – Gradual Tan
This is my luxury go-to self-tan. The colour is subtle so definitely the one I would recommend for those after a more understated tan or golden glow. It's easy to use and really great quality. I can't recommend there Gradual Tan enough – apply it over a few days and top up when needed – it doesn't come off the skin in horrible patches and smells rather pleasant (caramel like). I've found this one is often out of stock as it's so popular. This is definitely my number one! (costs around R289)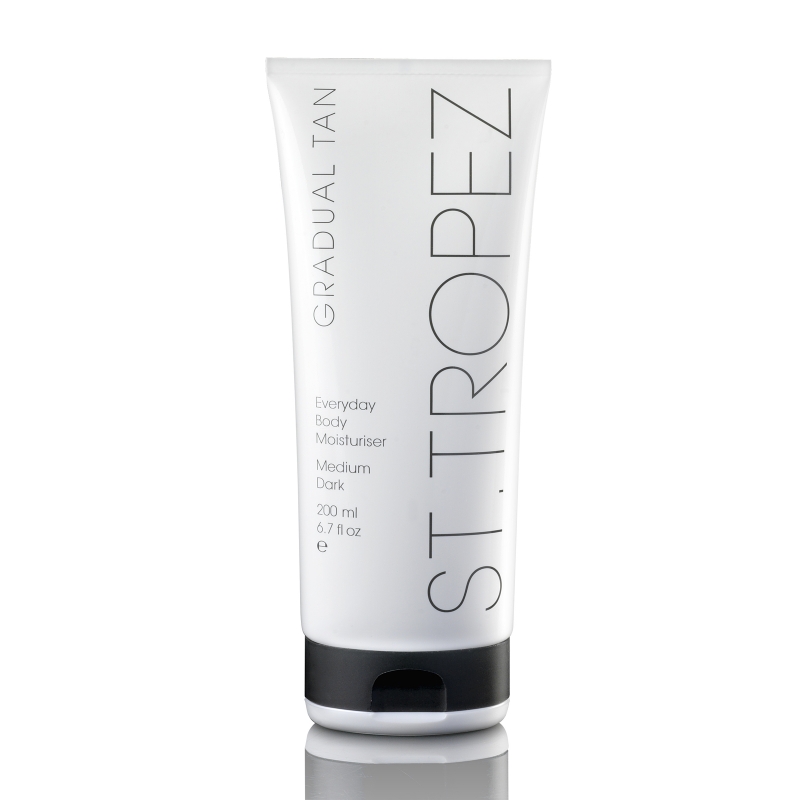 Piz Buin – Colour Dial
Of course I had to include good old Piz Buin – in my mind they are the leaders when it comes to anything to do with sun and a tan so I adore there self-tans. The Tan Dial self-tan is my favourite and great for anyone as you can turn the dial according to your colour preference – I always opt for dark, obvs. My only negative is that it's pricey so I feel like I'm wasting it as I only really use the dark (the light doesn't really show up on me) so it tends to finish quite quickly. Incredible product though. (costs around R250)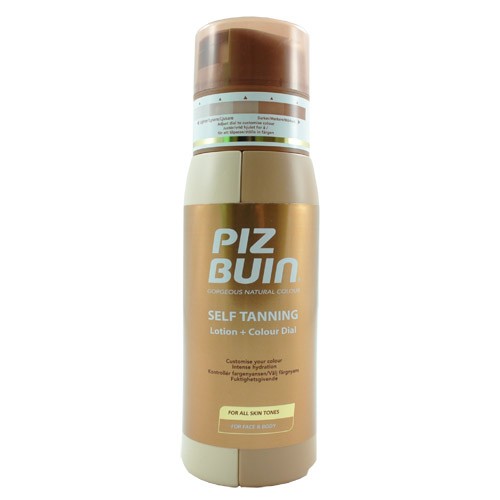 Which one's do you swear by?
https://kissblushandtell.co.za/wp-content/uploads/2013/06/self-tans.png
491
446
Victoria
/wp-content/uploads/2020/03/logo.png
Victoria
2013-06-24 09:29:00
2020-03-24 08:50:55
My top 4 self-tans