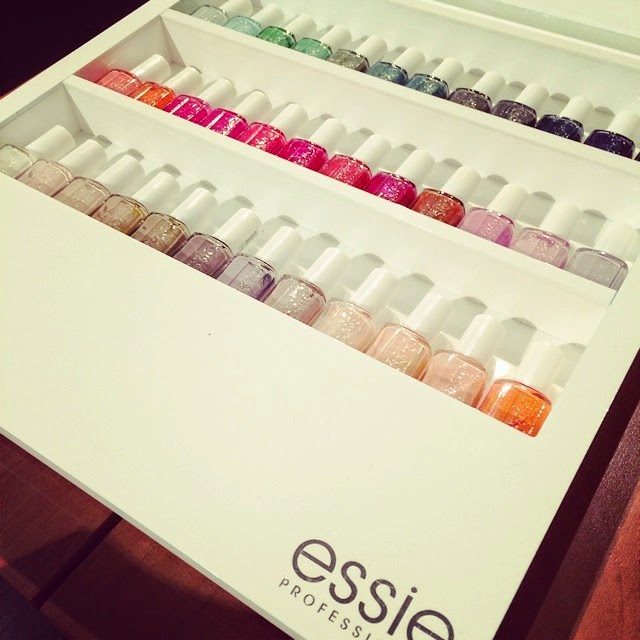 I thought I would do a post on my favourite nail polishes for my favourite looks as I often get asked (or ask myself) 'what is the best coral nail polish', or 'what is my best nude nail colour'. As you may know, I am having a break from Shellac on my nails. I have been getting this done for about 2 years with no break and I get my nails done religiously, every 2 weeks to-the-day. It may seem ridiculous to some, but well-manicured nails go a long way, in my mind.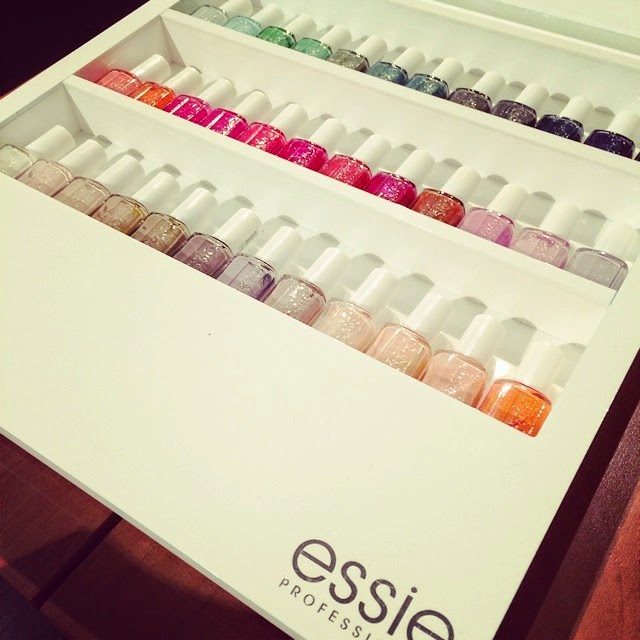 I am giving my nails a break as they are damaged and need it. I will do Shellac again, but for now I'm quite enjoying using my polishes at home (yes the above Essie stand is my own – ridiculous) and I find the actual painting of my nails rather therapeutic. Please let me know if you have some favourite colours that I am missing, as would love to add them to my collection. But, until then, these are my absolute favourites.

Easy to wear, goes with every-thing and works for all ages. This is timeless and chic and always a good option!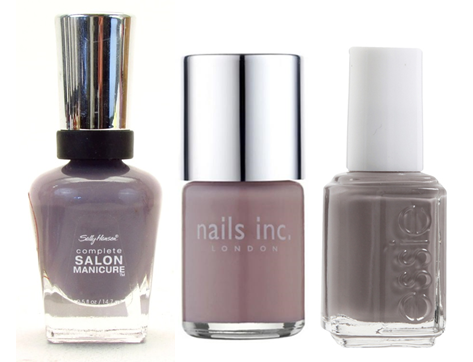 From Left: Sally Hansen (Griege) – R99, Nails Inc (Porchester Square) – R120, Essie (Chinchilly) – I also love Essie Merino Cool – R109

I generally opt for colours like this on my toes because, sadly, I'm rather boring when it comes to my hands. These colours looks great, especially on tanned feet!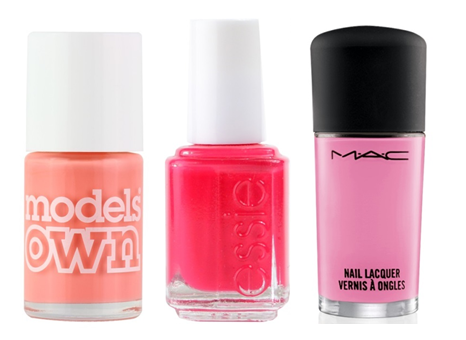 From Left: Models Own (Beach Bag) – R90 from ASOS, Essie (Watermelon) I also LOVE Haute as Hello, very similar to Models Own Beach Bag – R109, MAC (Saint Germain) – R130

My skin-tone suits deeper reds and generally, I just prefer colours like that. Red is classy but needs to be done perfectly and well manicured, short nails as this colour draws a lot of attention to the hands.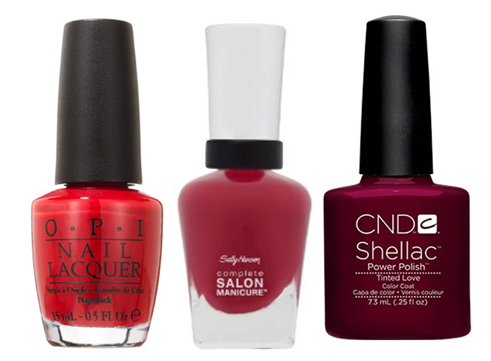 From Left: OPI (Big Apple Red) – R130, Sally Hansen (Berry Important) – R99, Shellac OR Vinylux (Tinted Love) R200 application for Shellac or R120 for Vinylux.

I probably opt for this less often than I should. It always looks good, but sometimes a tad too unnoticeable. Perfect colour for a wedding or a long holiday as it is subtle and grows out well.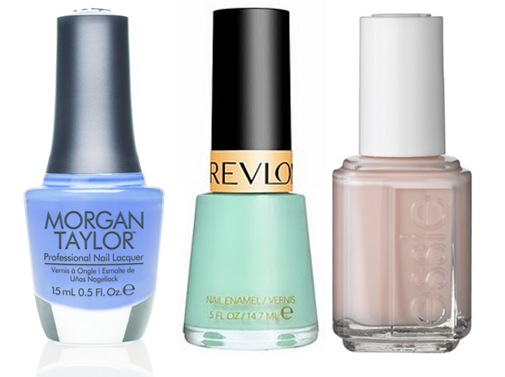 From Left: Morgan Taylor (Nautically Inclined) – had this on my nail the other night – R110, Revlon (Minted) – R99.95, Essie (Ballet Slipper) – the perfect baby pink – R109

You might disagree with me, but statement shades can still be super neutral like black. Below are my favourites and one's people always notice and compliment.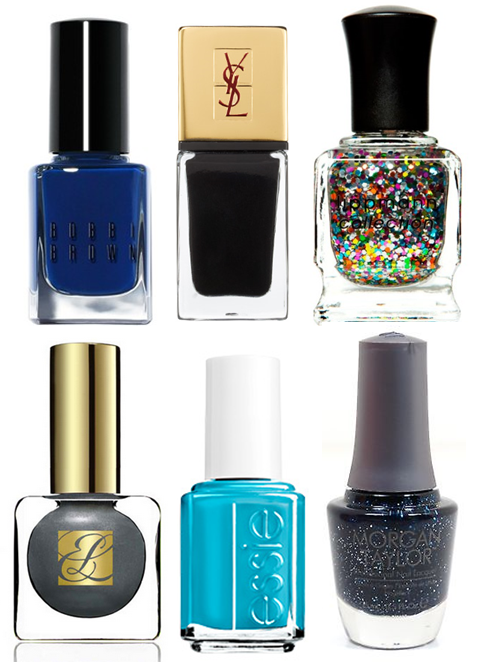 From Top Left: Bobbi Brown (Navy) – R170 – this is from their new collection, YSL (Noir) – R315, Deborah Lipmann (Happy Birthday). Bottom Left: Estee lauder (Caviar) – R255, Essie (Strut Your Stuff) – R109, Morgan Taylor (Under The Stars) – R110
Lastly, below are some new and exciting polishes from Michael Kors, they are R235 each and launching in Stuttafords stores in October. How pretty!?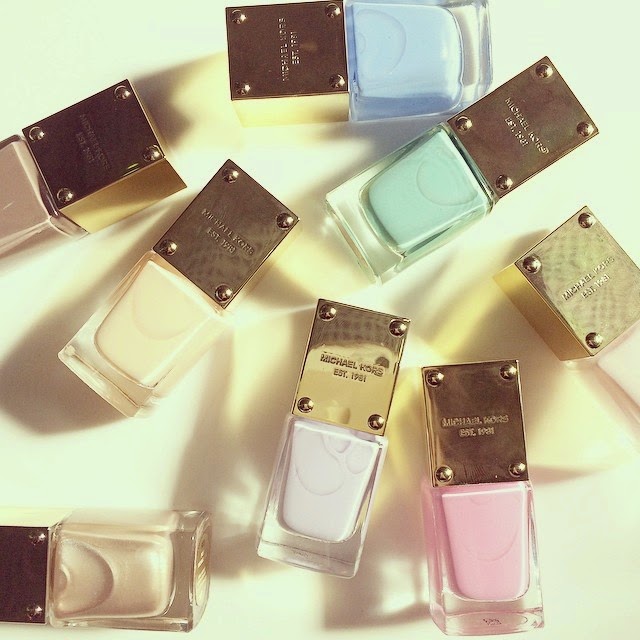 Happy painting 🙂
https://kissblushandtell.co.za/wp-content/uploads/2014/08/10522791_1519571861596293_2058039943_n.jpg
640
640
Victoria
/wp-content/uploads/2020/03/logo.png
Victoria
2014-08-08 09:48:00
2020-03-24 08:32:16
My favourite 'Go-To' Nail Colours