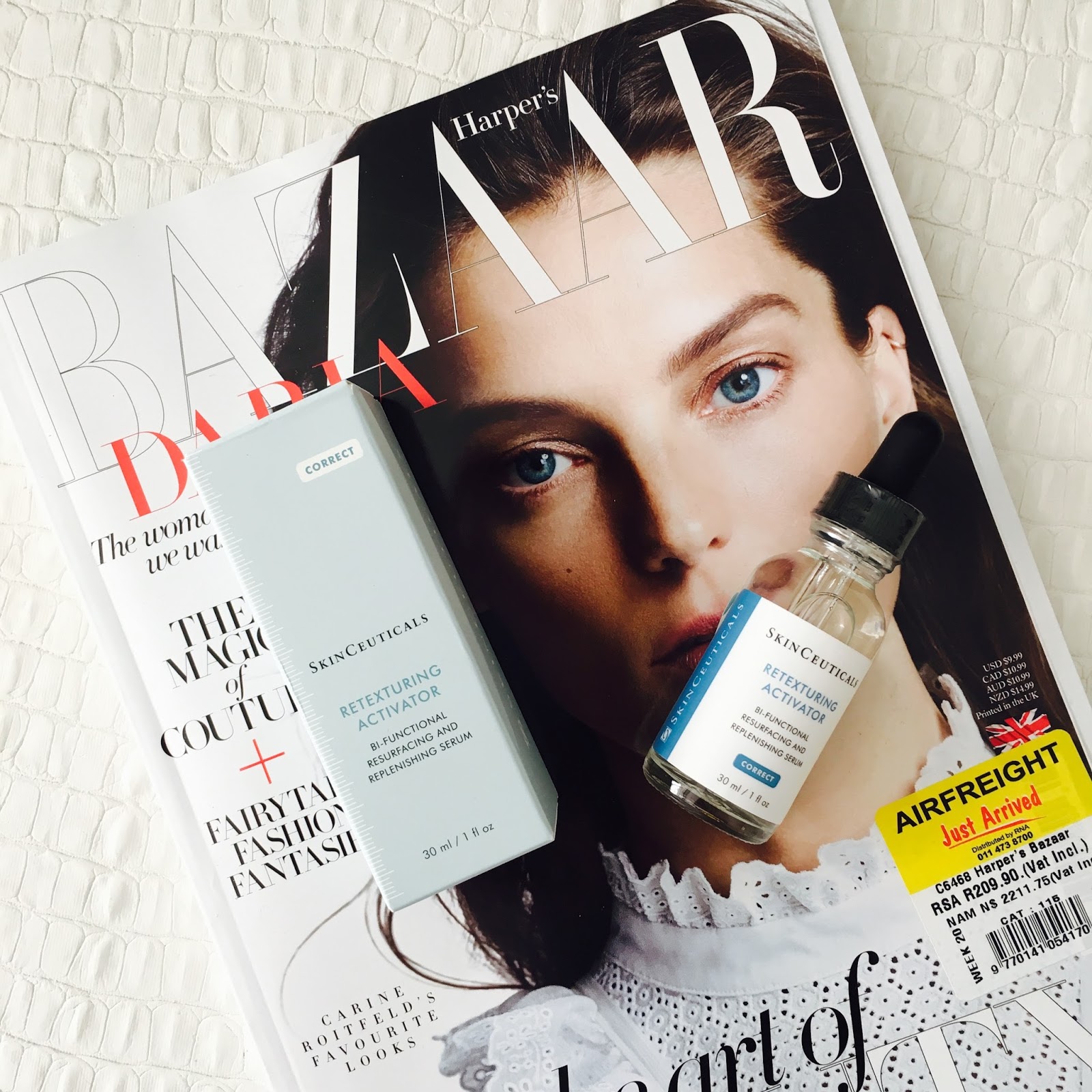 On my recent quest to take my skin care to the next level, I started having regular facials at a salon I had been recommended by a friend. My therapist at the salon has been in the skincare industry for years and years and I guess I always naively felt that I knew it all, having studied Health & Skincare. Because of my background knowledge I can read my skin pretty well and know when it is lacking in certain things and how to help whatever skin crisis may arise. In doing all of my intense at-home skincare routines, I didn't realise one major part I was totally missing; and this was that I was unsettling my skins natural barrier which is vital to keep intact and in good health.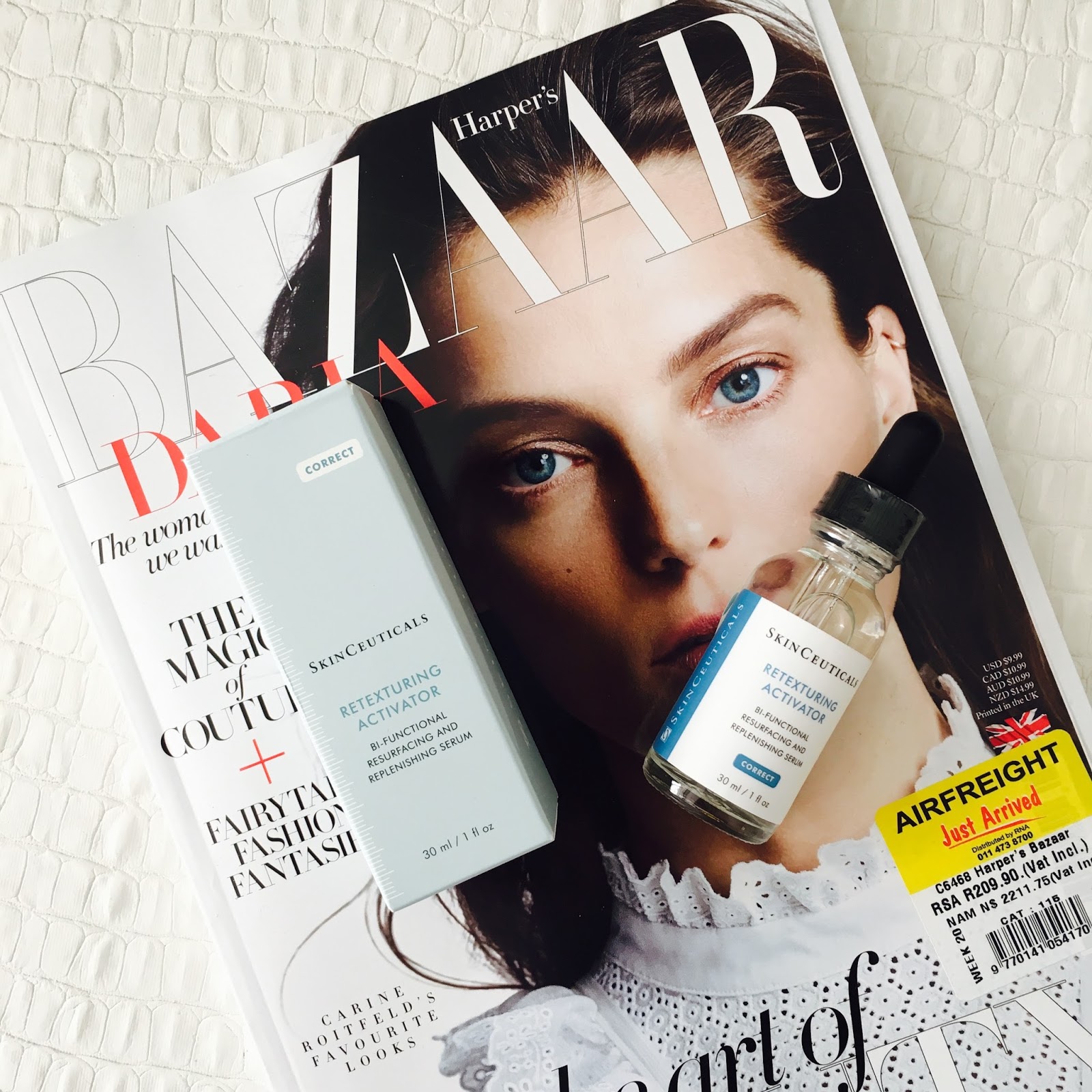 For those who don't understand this term, your natural barrier is what protects your skin and can easily be unsettled through loads of different factors such as over stimulation, water that is too hot, affecting the skins PH through products that are too harsh and poor protection from free radicals. Your barrier is vital in keeping out the bad things and keeping in the good things (for lack of a better explanation). You can read this article on Paula's Choice for more detail on this. So, I guess this explains my skins dehydration (no matter how much oil/hydrating masks I pile on!) This brings me to my review: The kind ladies at Dermastoreoffered to send me one of their products to test and the Skinceuticals Retexturing Activator Serum could not have spoken to my skin needs more! Dermastoreis an online store that offers a curated, wide-range of physician strength skincare. Each product is tried and tested and arrives with usage advice from their founder, Dr Webster who is a Dermatologist. I loved this touch – you can see my product below – it was so beautifully packaged and included a personalised card with advice and product details – so I knew exactly how to use the product and what it was all about!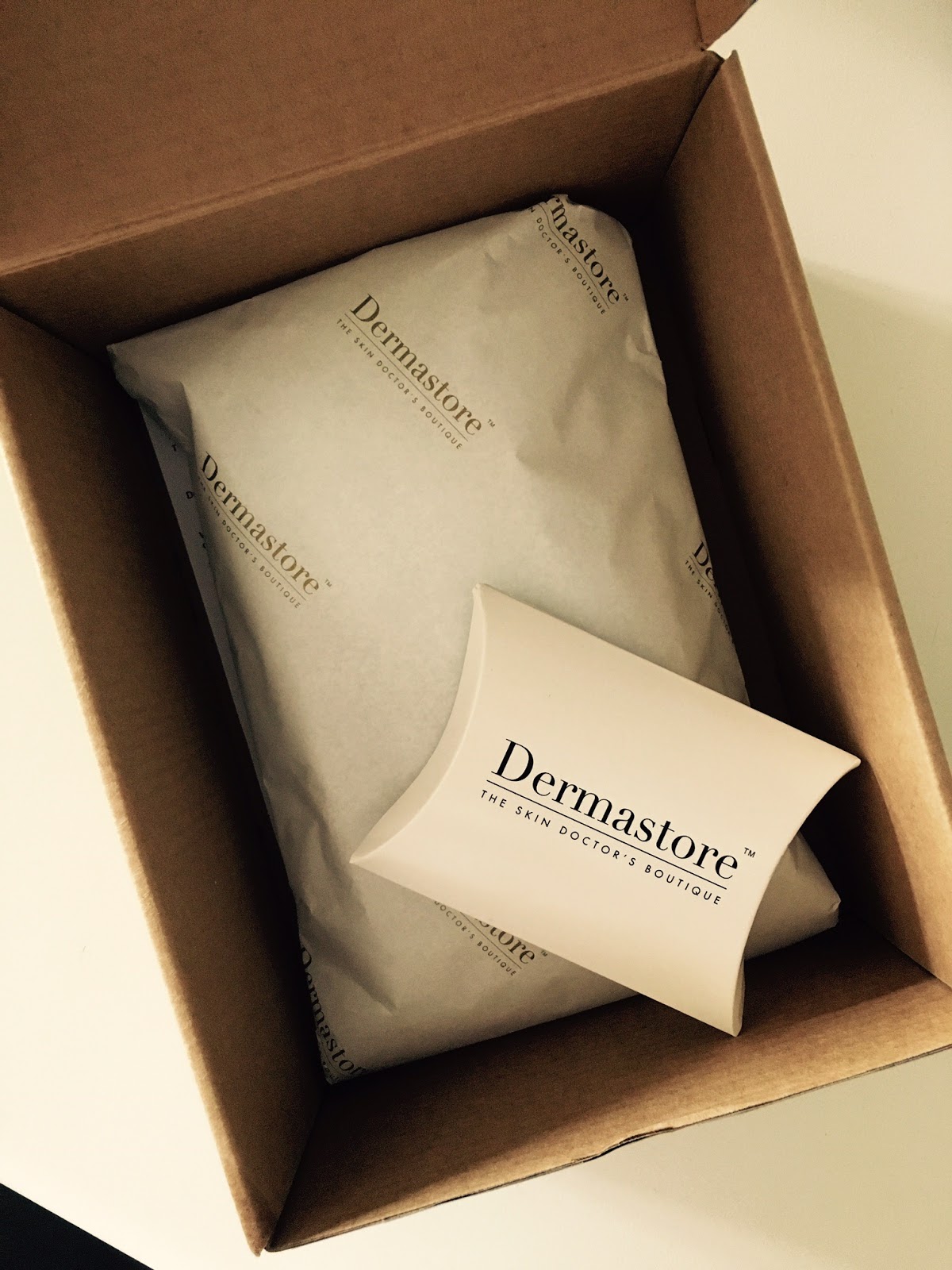 Now the reason I mentioned earlier that the Skinceuticals Retexturing Activator spoke to my skin needs is that this serum is replenishing and resurfacing at the same time – so rids the skin of unwanted dead skin cells whilst still offering that much-needed protection and TLC the skin often loses when we carelessly slough away dead skin cells with normal exfoliators.
The main functions:
Bi-functional exfoliation and hydration Diminishes the appearance of surface lines and smoothes skin Increases the look of overall radiance Balances moisture levels Ideal for all skin types Stimulates enzymes that help break the bonds that bind dead cells to the surface of the skin, to diminish surface lines and wrinkles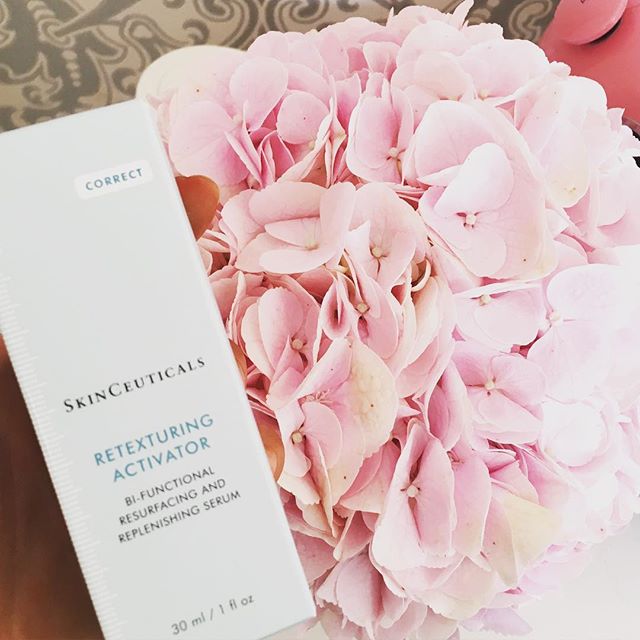 My thoughts:
After one week of daily use I noticed that my skins texture looked finer, particularly around my chin and outer cheek area as this is where my pores are slightly enlarged. After the second week I was noticing how much more hydrated my skin felt – even straight after cleansing. I get home, quickly remove my make-up and rush off to heated yoga after work each day and normally my skin feels super tight before this. I never apply a product as after a second of entering the steamy room I am sweating it off and I like letting my skin breathe. Anyway, my point is that having used this for the past few weeks, my skin definitely felt less tight in its natural state! Win! Hydration and texture – the main noticeable change for me was definitely the texture – my skin felt and looked more even as the Glycolic Acid (20%) had really helped with removing any redness from previous pimples as well as any slight sun damage. This is not going to take away bad acne scarring, however, old blemish marks will definitely be removed faster with the use of the serum. Overall the texture was softer and it felt as if my products were absorbing into the skin much better. I couldn't noticeably tell that the skin's barrier had improved as, to be honest, I don't know how to see that but I like the thought that this was being repaired. Hydration wise this most-definitely addressed this concern, but I have still been including my usual Sisley Black Rose facial oil for added 'oomf' – I combine this with a thin layer of a hydrating gel mask to keep on through the night (twice a week). This older routine of mine, combined with the use of the Skinceauticals serum proved to be magic as my skin was able to absorb better and break outs have been kept at bay, for now! I can only assume this is thanks to the serum preventing build up and keeping my skin more balanced. I have been using this as per the instructions from my Dermastorenote which was to be used after cleansing in the AM and PM, 4 to 6 drops on the face and neck, followed with usual routine and to be specially good about Spf. Overall it is a very results driven product which I think is vital to include in your routine if you want to see change and improvement. If this product doesn't sound like it addresses your concerns then have a look at their website as they do have professionals you can speak to and in-depth info on very results-focused products. Plus you get some free samples to test, I was so impressed! The cost is R1250 for 30ml's, see link
https://kissblushandtell.co.za/wp-content/uploads/2016/05/FullSizeRender28529.jpg
1600
1600
Victoria
/wp-content/uploads/2020/03/logo.png
Victoria
2016-05-18 09:13:00
2020-06-27 19:32:37
Review: Skinceuticals Retexturing Activator