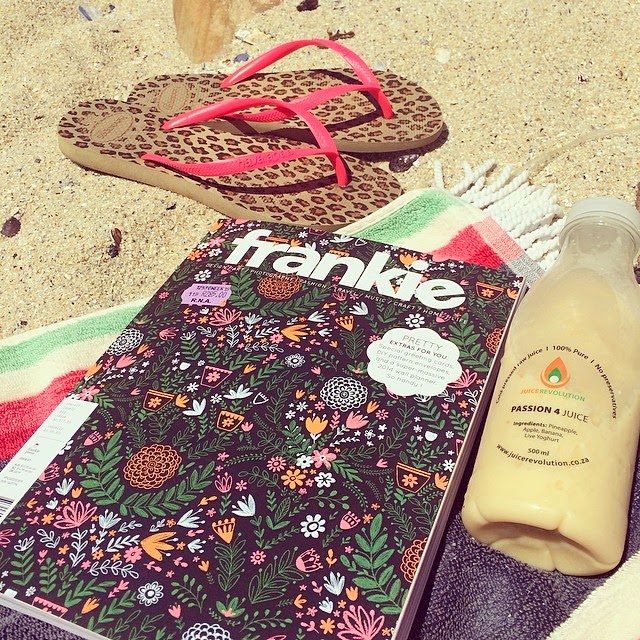 So, as many of you know, I recently completed a 7 day Juice Revolution Detox (R2000) which you can read about here. Please note there are other options of detox's, I just opted for the 7 Day version, the website explains what else is available. I promised I would write another post telling you my thoughts post-detox and what results I found, so here it goes.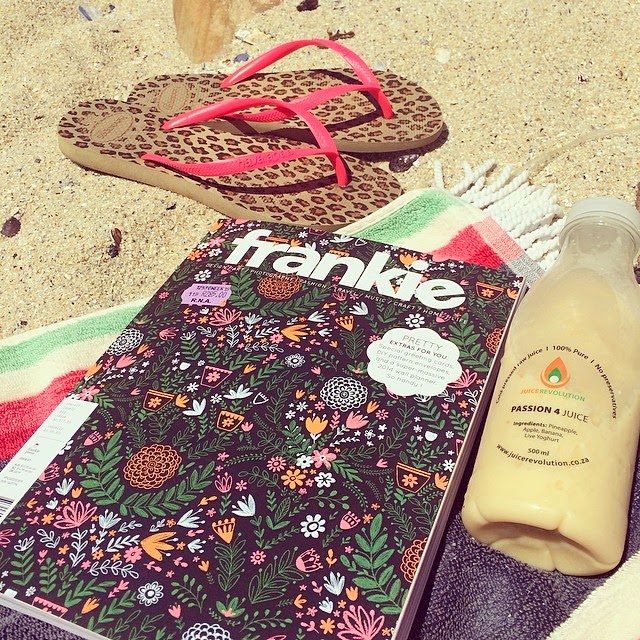 I thought I would divide this post into what I loved and what I found tough and I will elaborate on each point, as this is how I have found myself explaining this to friends who have asked about my experience. I am going to be very honest here as I don't think I was 100% aware of what the 7 Days entailed before doing it:
What I loved:
The way I felt – this is obviously the point that overrides everything. So take into account that when you are reading the cons, they are all kind of made to be insignificant when you are feeling THIS great. If I had to describe it, it's firstly like having a 'thin day' for 7 days straight as you are just lighter, have a flatter tummy, more energetic and more focused.
My skin – I can't tell you how lovely my skins glow was. I generally look after my skin really well but this week I was literally glowing. It was great. It's faded since I finished the detox, sadly.
The organisation and programme set-up – this point also plays a big role as I can't explain to you how super organised Fiona is from Juice Revolution. Your box of juices arrive perfectly packaged and labelled leaving no rooms for misunderstandings. There is also a little flip file with daily tips plus you receive a mail each morning explaining your day ahead and keeping you motivated.
The ease of it all – without this I definitely would not be able to do something like this. It is also so super easy that you have no choice but to put your head down and carry on. The thought of doing my own at-home detox would be impossible, but Juice Revolution just makes your week heavenly in terms of planning and organisation. No grocery shopping, dirty dishes or forward-planning. For those who think it is expensive, you will take that all back after seeing how easy and organised it is!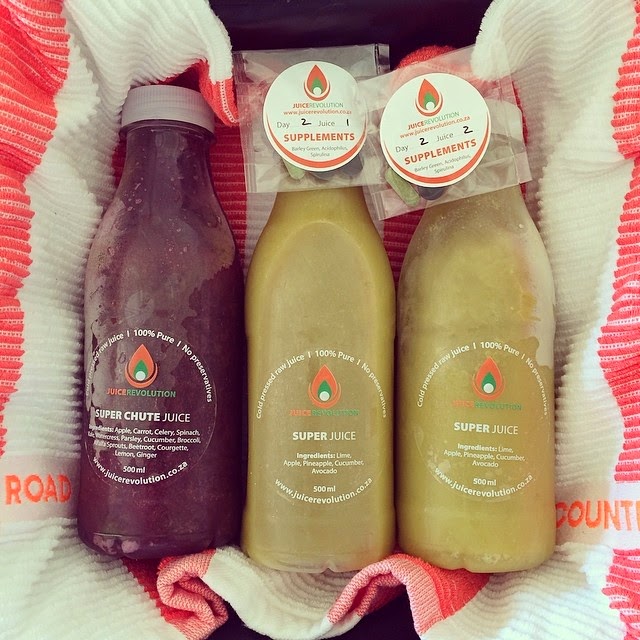 My appreciation for food – I always knew I loved my food but this detox made me realise that I actually am obsessed with my food. It gave me a whole new appreciation and understanding for good, wholesome, healthy food. I eat pretty healthily during the week but come the weekend I really do go all out with drinks and dining out. This detox has made me really take time to enjoy my food and to not overindulge as much.
Helped fight cravings – I love my sugar. Give me a bag of jelly or sour sweets and I am the happiest person on earth. This detox helped me with these cravings and has definitely calmed them down a bit. They are not gone (I wish), but definitely improved.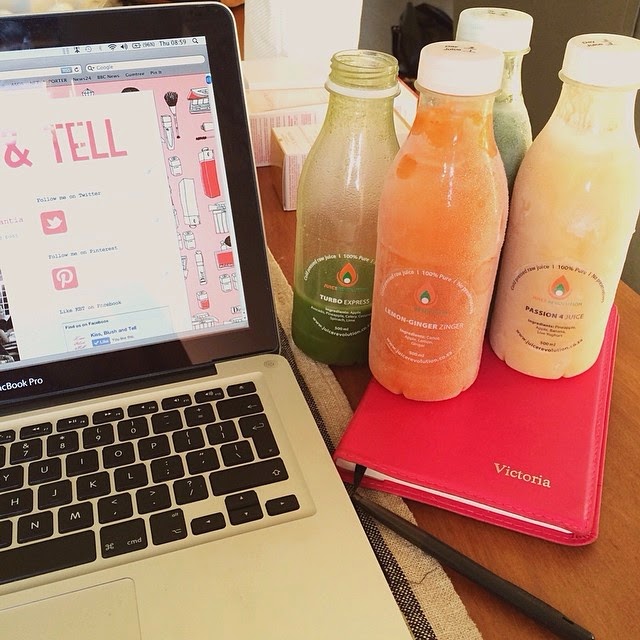 What I found tough:
The detox in general – I am not going to lie, I found the detox incredibly tough to do. I really struggled with not eating as so much of my happiness is about sitting around a dinner table eating good, healthy food with my loved one's. Instead I was sitting in my room with the door locked to avoid me cheating. It did get easier on day three and four but the wkd was tough.
My moods – I was pretty moody and miserable for the first few days, I think this is normal but I hated not feeling happy or excited about my evening at home. Told you I loved food too much J
Swallowing the supplements – every day you have to take a certain amount of supplements with certain juices. These supplements are a mix of super healthy things and all contribute to making you feel amazing but I really battled with the smells of them. I got around this by rather taking it with my actual juice than with water. It disguised it well.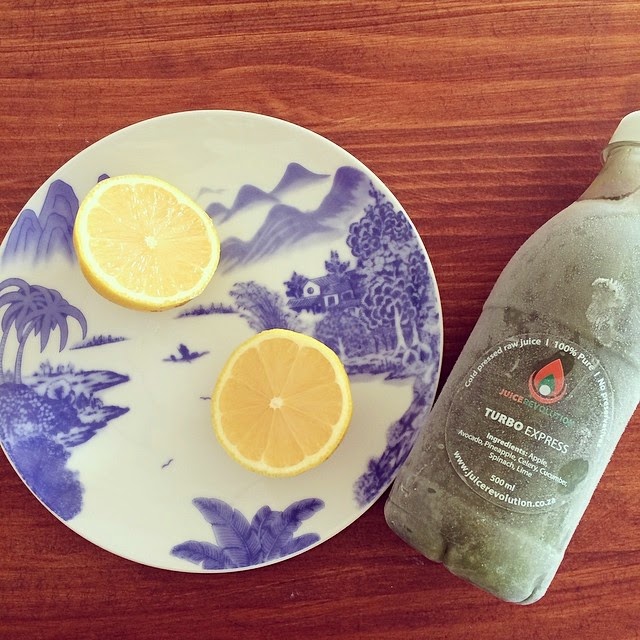 Would I do it again?
Absolutely. I would probably go for the 5 day next time, just because the weekend was really tough for me but I so enjoyed feeling like that I giving my body the kick-start it needed. I lost 3.2 kg's but don't do it for weight loss if you are going to bounce back to your normal life straight afterwards – the weight will come straight back on. Rather do it for your body's well-being.
Juice Revolution Contact Details:
For further info you can check out the Juice Revolution website or mail Fiona directly for prices: Fiona@juicerevolution.co.za. 'Like' their Facebook page here for daily info.
https://kissblushandtell.co.za/wp-content/uploads/2014/03/783c7c9cacf511e3902c12d79b6bbe90_8.jpg
640
640
Victoria
/wp-content/uploads/2020/03/logo.png
Victoria
2014-03-25 08:57:00
2020-06-27 20:04:25
My 7 Day Juice Revolution Detox {part 2}