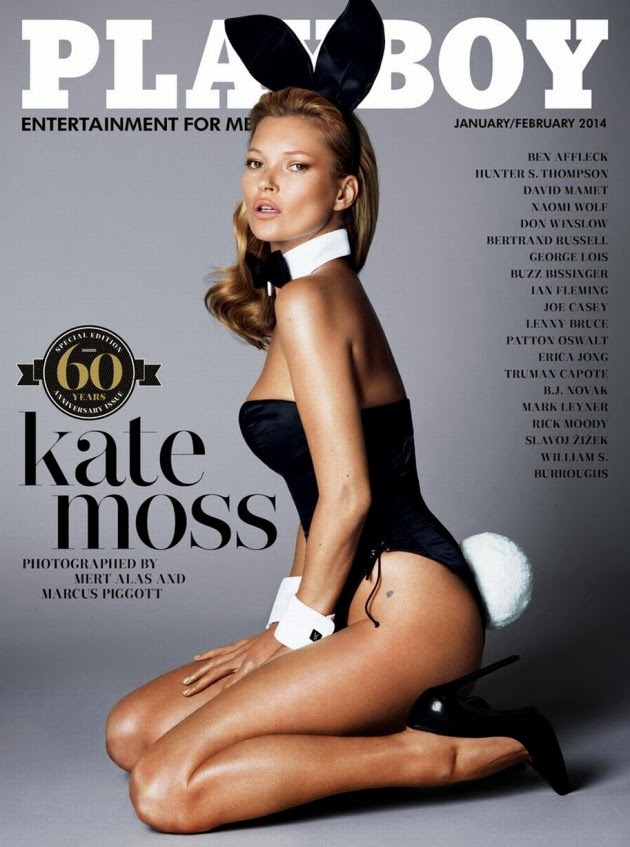 I am sure you've all seen Kate Moss looking super-hot on the cover of the 60th anniversary issue of Playboy. She is almost 40. This makes me want to cry. Anyway, in an attempt to make you (and I) feel a tad better I am going to be discussing how we can also get Kate's FAKE tan with the beautiful St Tropez products.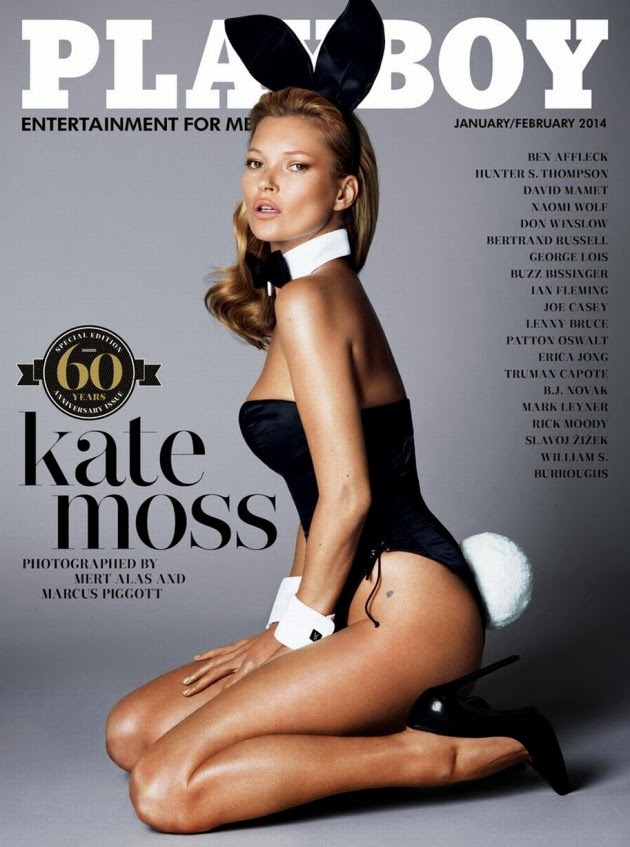 I was lucky enough to get the chance to interview Nichola Josswho is a St.Tropez Tanning & Skin Finishing Expert – she was also the lady in charge of giving Kate herself a camera-ready glow in the lead up and on the day of the shoot! So who better to get some tips and tricks from?!
I also got sent a bunch of St Tropez products that were used on Kate to see for myself what sort of results they got. This stuff is sensational.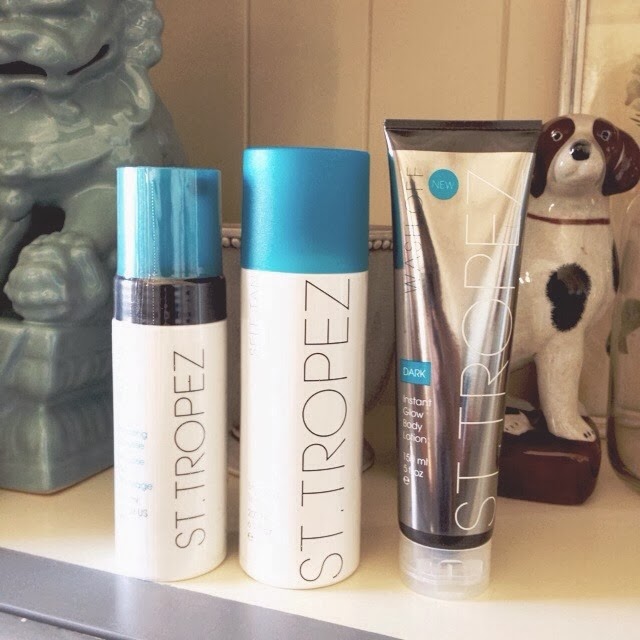 Below is the process that Nichola followed with Kate in the lead up to the shoot and then you will see some Q&A that I got to ask Nichola:
A week before:
To create Kate Moss' sexy, yet luminous Playboy look, Nichola started moisturising and exfoliating treatments with Kate a week before to make sure that her skin was hydrated and radiant using the St. Tropez Tan Enhancing Body Polish and Body Moisturiser.
Five days before:
Five days prior to the shoot Nichola used the classic St.Tropez Spray Tan formula to give Kate a head-to-toe skin finishing treatment, creating an even bronzed base for further application.
Two days before:
Two days before the shoot Nichola applied the St.Tropez Self Tan Classic Bronzing Mousse with Applicator Mitt to keep the skin looking fresh and perfectly finished before the shoot. To add dimension and accentuate Kate's best features, she applied an extra layer of the St.Tropez Self Tan Classic Bronzing Mousse around the inner thighs, waist, cleavage and then down her back and arms.
On the day:
As a final touch, Nichola used the St.Tropez Gold Illuminator on the lengths of the limbs to make them appear longer and leaner, plus on the décolletage to accentuate her bone structure. The illumination and contouring makes sure the light hits the right curves.
Q&A with Nichola Joss
1) What is your favourite St. Tropez product? The St.Tropez Classic Self Tan mousse is my absolute favourite product. 2) What is the most common mistake you see being made when ladies use self-tan? They rush the application and don't prep skin enough beforehand. It is so important to make sure you prep the skin by exfoliating, concentrating on dry areas such as ankles, knees, elbows and hands 24 hours before application. Also using a moisturiser such as St.Tropez Tan Enhancing Body Moisturiser leaves the skin the perfect base to apply self-tan. 3) If you were going on a two week summer holiday what St. Tropez products would you pack to maintain a beautiful summer glow? You cannot go wrong with St.Tropez Bronzing Mousse & Mitt as this gives a gorgeous natural glow that lasts between 3 and 5 days. 4) Did you manage to get any insider beauty tips from Kate herself? She is great with beauty and skincare and always takes off makeup and moisturises daily. 5) When applying a tan at home is there a certain place one should start and finish (ie legs first or arms last)? I always recommend starting at ankles working up and around the body and from wrists up arms and across upper body finishing with feet, face and neck and hands.
On a side note: The silver tube (Instant Glow) is just divine. The perfect summer product to enhance your natural tan. I have sworn by St Tropez for ages and every time I try their new ranges I am blown away. The colour is in a league of its own. Another favourite that I wanted to mention even though it's not included in this post is the Gradual Tan – this stuff is your go-to tanner if you are just wanting a light glow. Its buildable and a great colour.
https://kissblushandtell.co.za/wp-content/uploads/2014/01/Kate-Moss-Playboy-e1385998518239.jpg
847
630
Victoria
/wp-content/uploads/2020/03/logo.png
Victoria
2014-01-15 08:21:00
2020-06-27 20:08:33
St. Tropez & Kate Moss Interview