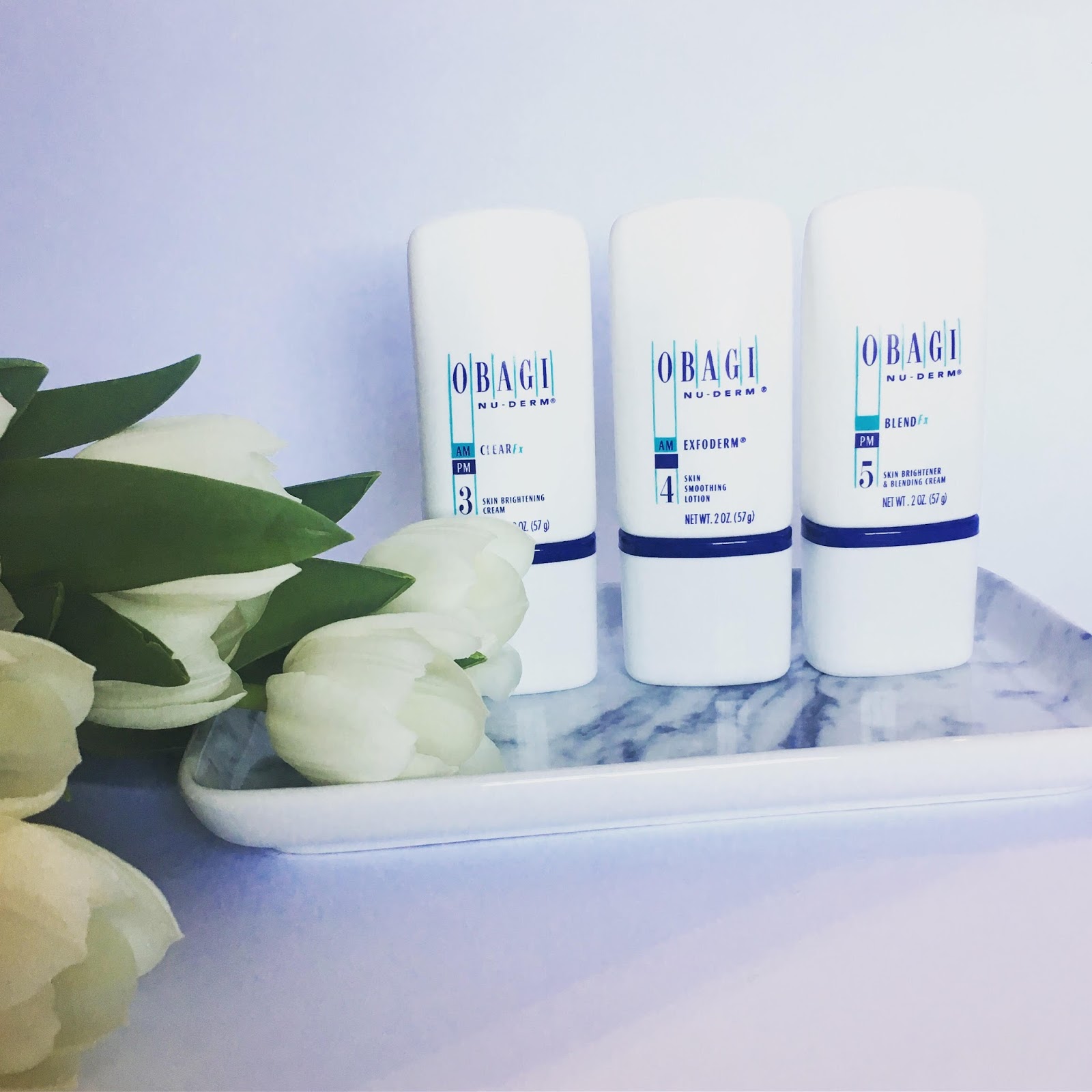 I have tried many, many skincare routines in my life time (as I'm sure you can imagine). I love testing skincare products and finding solutions that not only help my skin look and feel better, but in-turn help my readers and friends. Until about a year ago I had been really lucky with my skin. Well, I say lucky, but I put a shed-load of time and TLC into it, so I guess it's not all luck. But, in the past year, I have, for the first time ever, seen the first signs of ageing. Every bit of sun damage I may have incurred or those many-a-late-nights all show that much more and are that much harder to combat.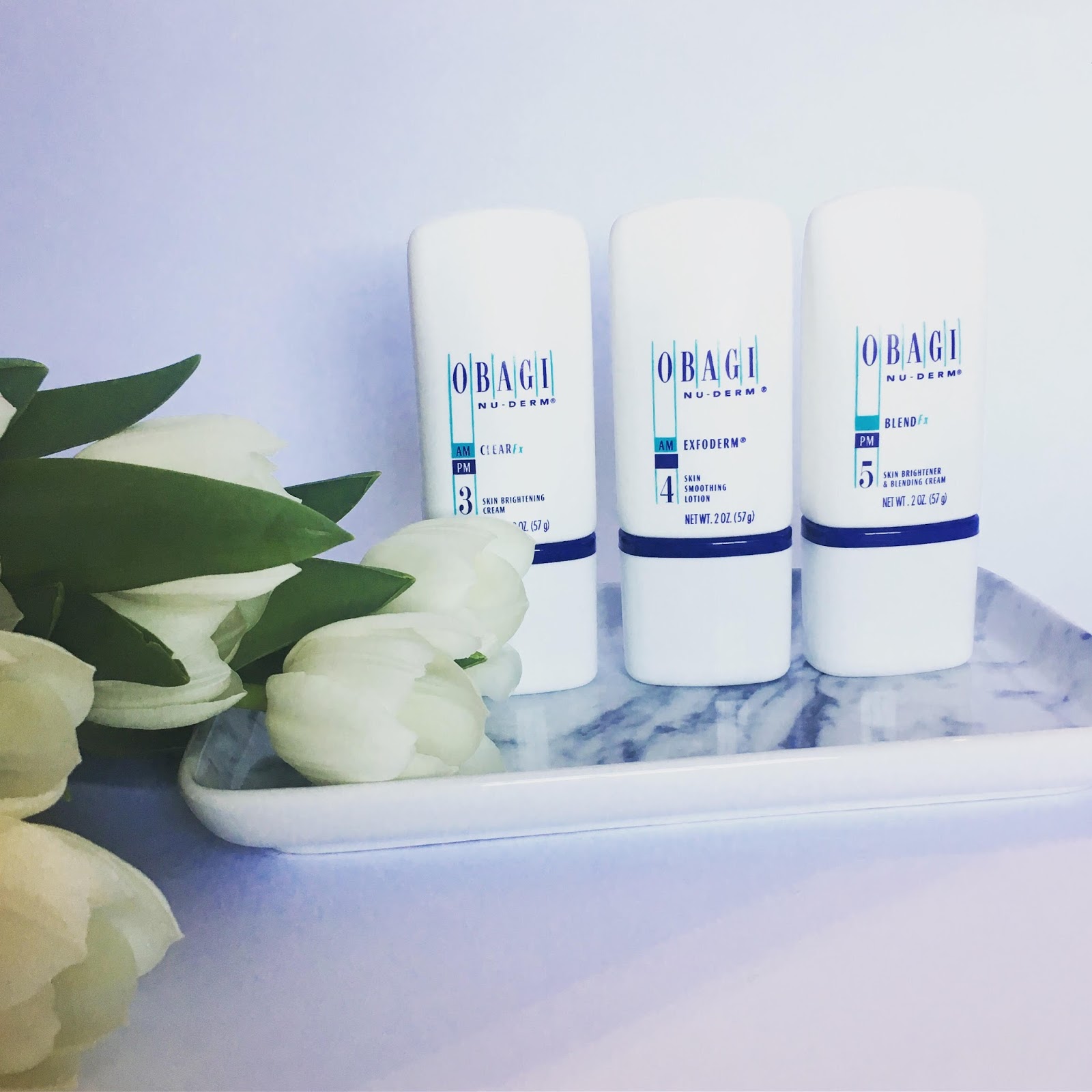 Don't get me wrong, it was a change that only I would notice, I guess, but a change none-the-less. In talking to all my closest friends, we were pretty much all feeling the same way. I guess that is what happens when your 30's are around the corner. Before I get reprimanded, as I've said many times before on this blog of mine, ageing is not something I am terrified of or something that I think is unattractive but there are ways to age gracefully and that's what I am here to talk about. You can't pretend to me that your crêpey bags under your eyes are a look you are keen on embracing. I certainly am not.
Anyway, back on track: My skincare routine has always been good but I jumped all over the show and didn't really include anything that was THAT active. By that I mean no game-changing, super active products. That was until I was introduced to the Obagirange – an American skincare line I had never really heard of before, to be honest. It's a medical skincare range so only stocked in places where a doctor is present. The range has a bunch of lines for different concerns. The one I am going to tell you about is the pigmentation range, Nu-Derm.
First things first, this range is not messing around. These are pure actives that you can introduce into your routine. They didn't try sell me the entire range (which SO many brands do) but rather told me I could stick to my cleanser/toner of choice, as well as my moisturiser (as I use a good one), and sent me home with three bottles:
Obagi Nu-Derm Exforderm is a gentle lightweight exfoliating lotion that helps to remove dull, dead skin cells from the top layer of the skin. It promotes new skin cells for a brighter complexion and helps to reduce brown marks. This lotion is formulated for dry to sensitive skins with brown marks and sun damage. I use this at night and mix it with the below Obagi Nu-Derm Blend Fx. It does cause slight flakiness initially but makes my skin texture dreamy!
Obagi Nu-Derm Blend Fx is a skin brightening cream formulated for us at night to clarify and brighten the skin and to prevent future pigmentation from developing on the skin. For all non-sensitive skin types with pigmentation due to superficial and deeper types of hormonal melasma or post-inflammatory hyperpigmentation. This product should be used with extreme caution. As mentioned, I use this every night – I initially started using it only 2/3 per week as it is super active, but my skin is used to it now and can handle the actives.
Obagi Nu-Derm Clear Fx is a lightweight, hydroquinone-free treatment that treats superficial epidermal hyperpigmentation helping to fade brown marks and create a more even skin tone. This serum can be used on darker skins types but it should be used with caution. It also helps post-inflammatory hyperpigmentation left behind after a blemish. Suitable for all non-sensitive skin types with pigmentation. I use this in the morning underneath my spf. You can also mix this with the exfoliating serum but I prefer using that at night.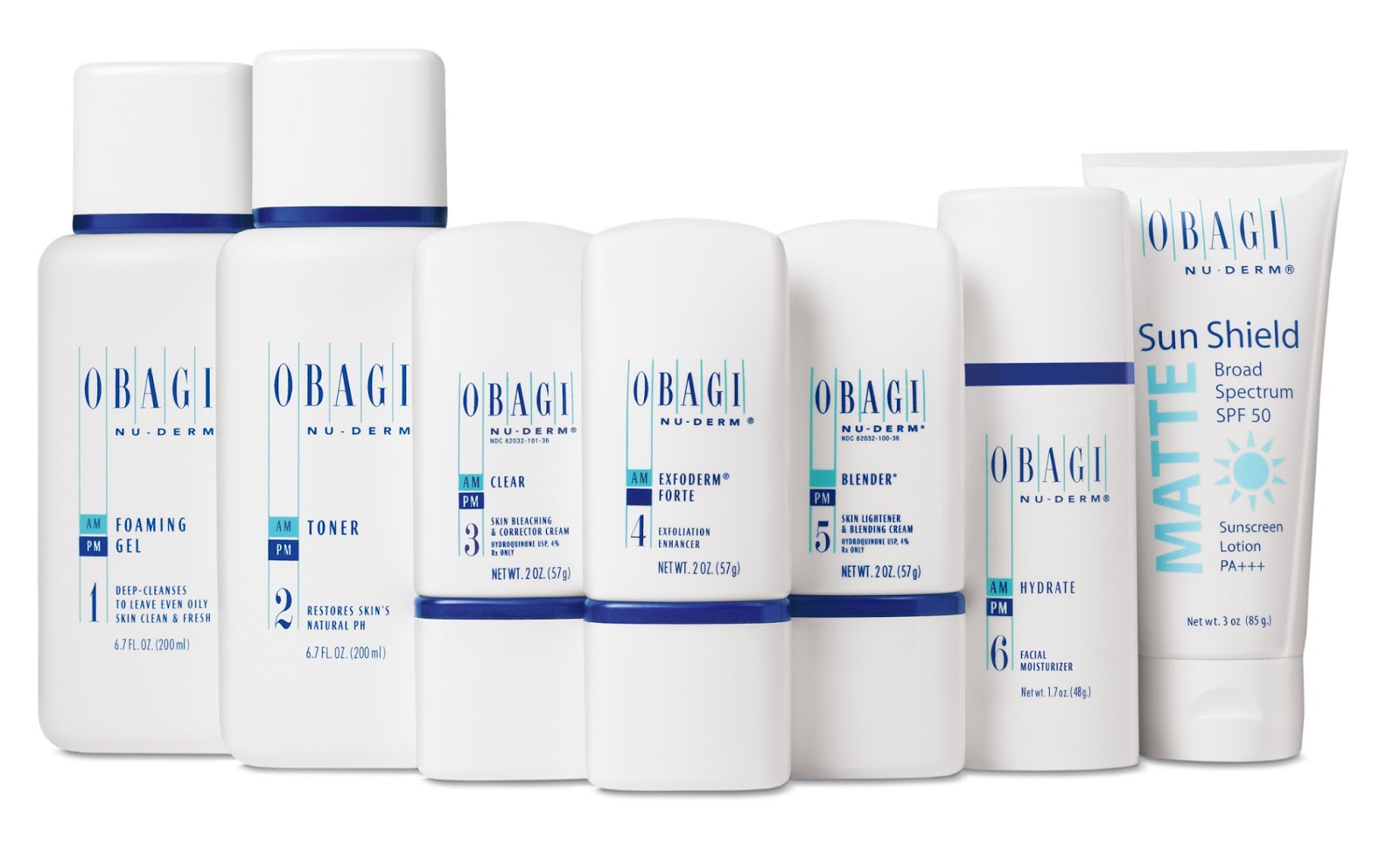 These are actives that you put on your skin before anything else, as you would a serum. You then continue your routine as normal. I also use the Heliocare suncare for the face – R369 (gel formula – HIGHLY recommended) which they were happy with me to continue with, spf is obviously of the utmost importance in this treatment routine.
The actual products are by no means 'luxurious' to use like other skincare ranges out there; no nice smells or pretty packaging but, my word, they work wonders and you truly do see results! I know so many of you email me with your skin concerns and pigmentation is a very real one for so many of us because of the sun we are exposed to in SA. I can honestly say this is by far the most results-driven range I have tried, you will not be disappointed. This is the REAL deal! See below case study as an example: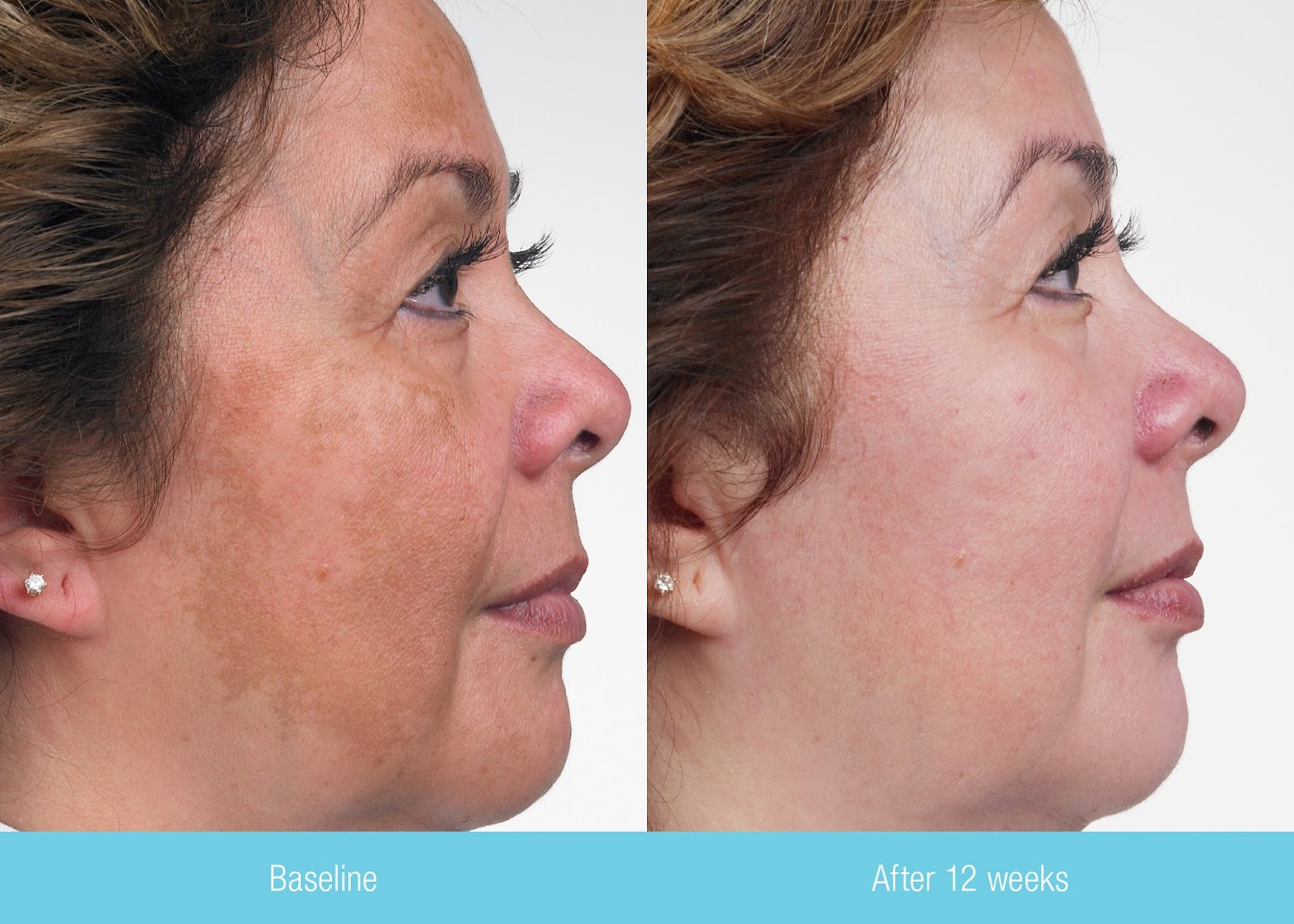 I do know the prices are steep, not quite sure how I am going to maintain this routine I've fallen in love with but I will reassess when I am finished this lot of products and make a call.
I got my Obagi products at Skin & Body Renewal at Cape Quarter. You can see a list of their spa's here (see branches) or purchase online here.
https://kissblushandtell.co.za/wp-content/uploads/2016/11/unnamed28229.jpg
1600
1600
Victoria
/wp-content/uploads/2020/03/logo.png
Victoria
2016-11-25 11:14:00
2020-06-24 15:48:57
The skincare routine that changed my skin: OBAGI REVIEW