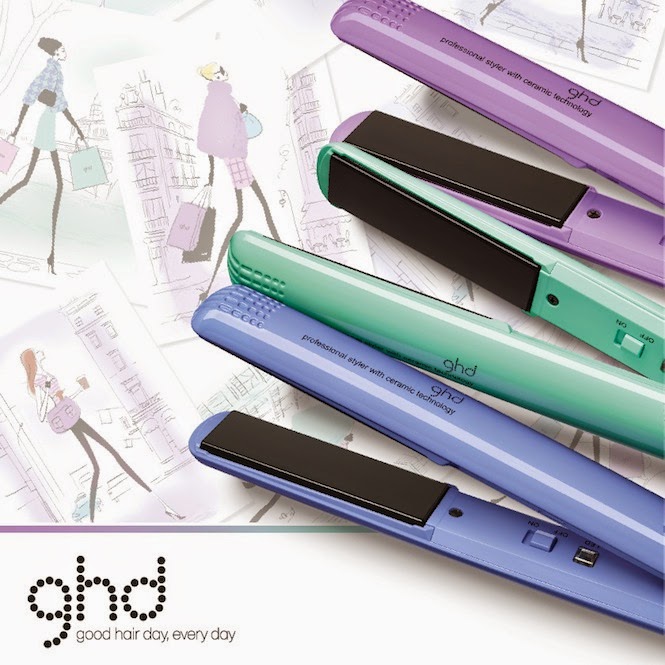 I am so incredibly inundated with new products, work commitments and in between all of that a lot of weekends away and public holidays so excuse me for being a bit quiet and excuse these mega-long posts but I am going to try and cover as many exciting things as possible because, oh my word, there are some amazing new products that I just HAVE to tell you about!
Ghd pastel collection styler – R1820
I obviously have to start off with this, I mean the best hair tool in the best colour shade – come on! These hit stores last month and are part of ghd's summer/autumn launch for 2014, are they not just beautiful?!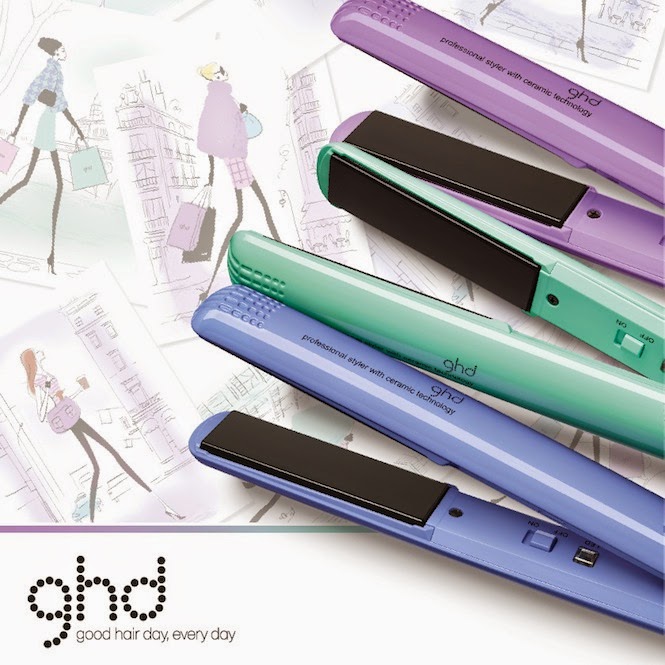 They come in three shades; periwinkle, jade and lavender, as you can see I got the periwinkle which I love! This isn't different from the usual styler that we all know and love, but this one does come with a 2.7metre chord which is always quite handy. It also comes with the automatic 30 min switch-off which is always handy.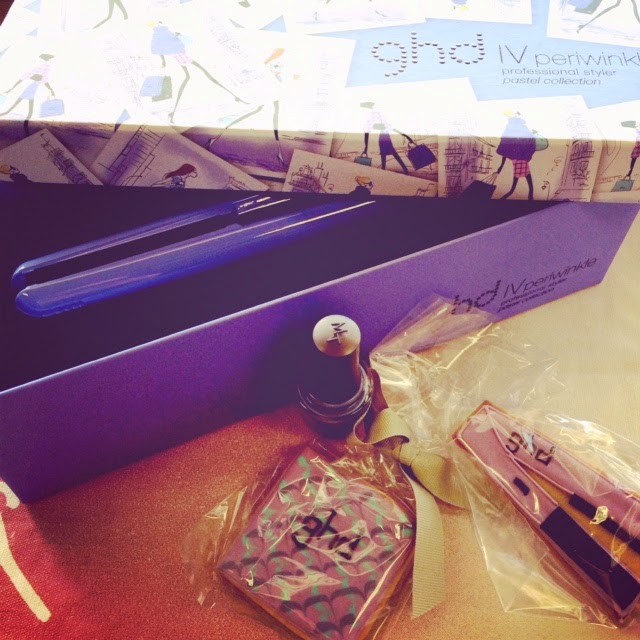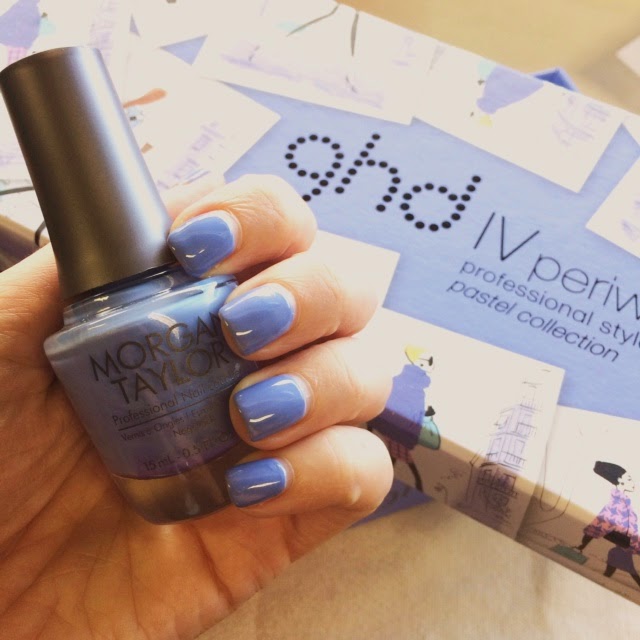 Turquoise Studio: My Sigma Flat Kabuki brush F80
I saw a post on All Dolled Up a while back where they were raving about the Flat Kabuki brush (R325) from Sigma, so I promptly popped it straight onto my Beauty To Buy list that I keep on my iPhone. I am actually usually one that actually opted for application using my hands, that was until I actually found a brush that did the job well. I have owned all sorts of flat foundation brushes from MAC and Laura Mercier but none did the job. I then found Turquoise Studio who are an online store that sell Sigma products and are based in South Africa (YAY) – so no ridiculous customs or month-long deliveries. I was so chuffed. I received my F80 in no time and literally have not stopped using it – I end up using less product and my foundation looks flawless all day. I can't wait to buy more. Shop here.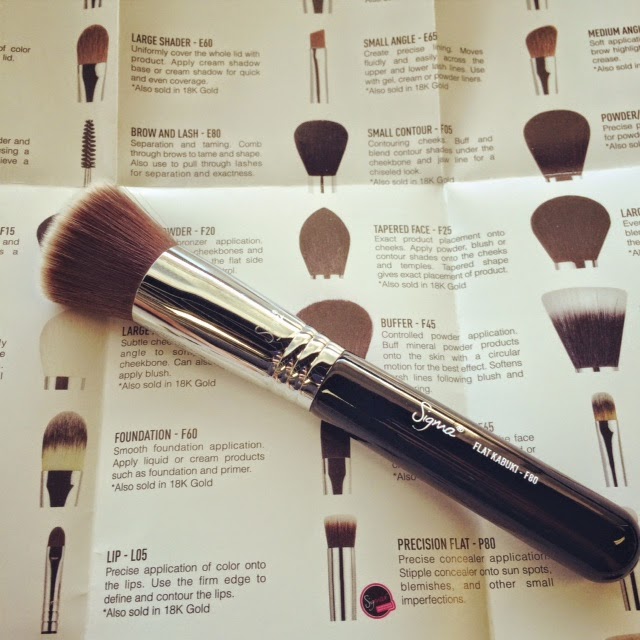 Clarins Brightening Range
You all know how much I love this brand and was very excited to see that they had launched a Brightening range. I was actually putting the serum on and thinking, "who of my readers should be looking at buying this?" and the answer really is anyone and everyone. The words brightening and radiance are magic words for me and the reason why I end up buying so many products like this – what is better than radiant, bright skin? So far I am loving this range – the textures are brilliant; light and hydrating. I love this range for my summer routine, especially the serum. Clarins, you really do just get it so right every time!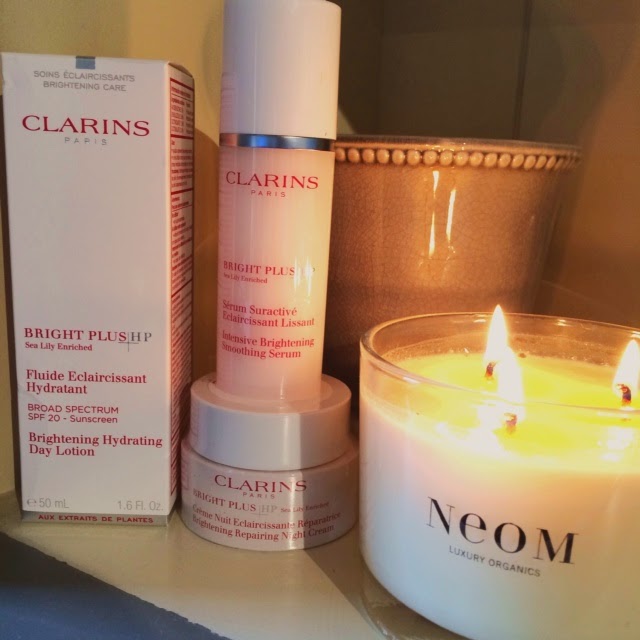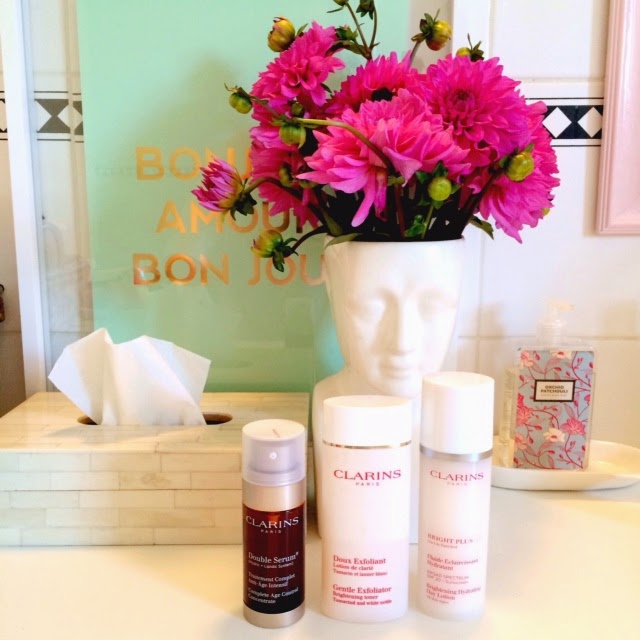 Issey Miyake Pleats Please L'Eau
You will remember my post about Pleats Please (original) a while back which I adored. I can honestly say that this fragrance is up there with my top 3 best bottles! Bottle aside though, this juice is really lovely. The L'Eau versions are the more summery, lighter version of the original. I received both the Green juice and the Purple juice and I really like both – these scents are definite day scents and very 'easy-to-wear' scents. They also make beautiful gifts as I haven't met anyone who doesn't like the smell and the bottles just make for a fragrance that you would want to keep on your bathroom counter!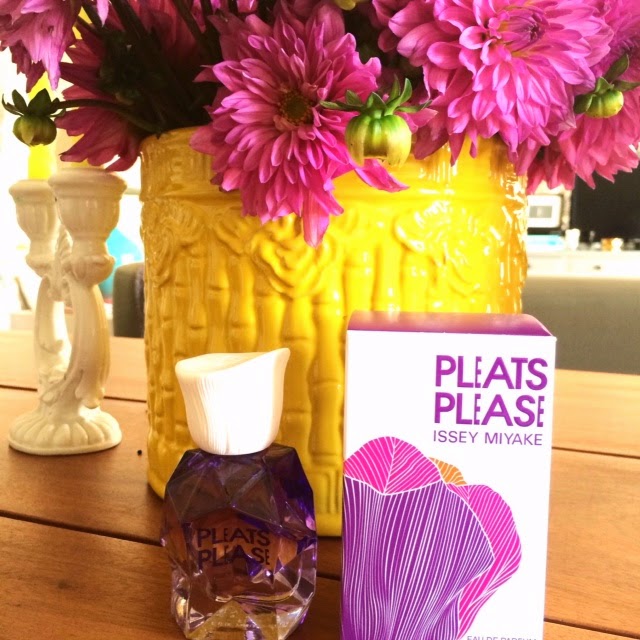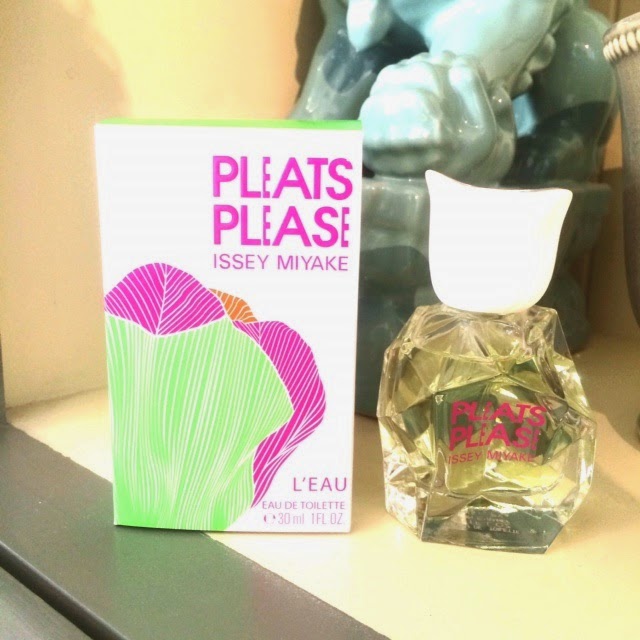 Burberry Brit Rhythm for Her
Buberry scents bring back such great memories for me. It was one of the first proper fragrances I ever owned. Their newest launch in Brit Rhythm For Her and I can't tell you happy I am with it. When I originally smelt it I wasn't so sold as it is quite sweet but on wearing it I have totally fallen for it, I think it may well be my go-to scent this winter! The musk in this fragrance is what sells it for me – it overpowers the sweeter notes and makes it more mature and sexy. The fragrance is inspired by the exhilaration of live music and the electric energy of the crowd. The notes are British lavender (Don't ask me how that differs to normal lavender!), Orange Blossom, Vetiver and Musks. Very sex fragrance indeed!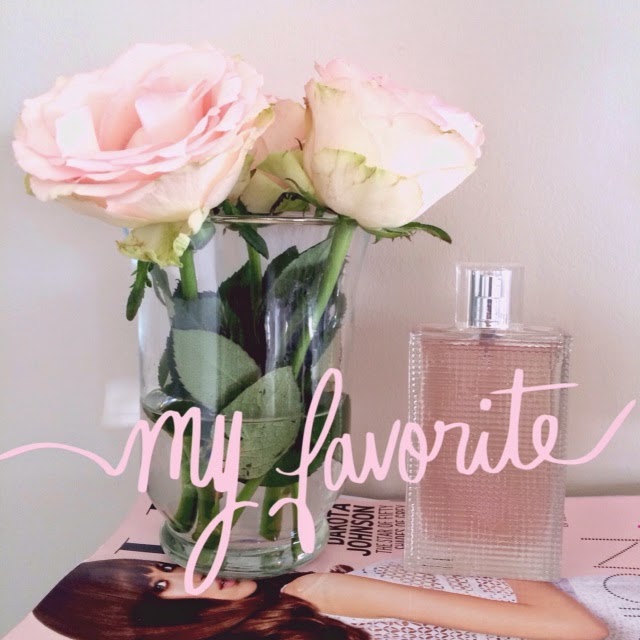 Revlon Photoready Skinlights Illuminator
There are so many new products from Revlon that I am absolutely loving. I've told you guys this before, but I will repeat myself; this brand offers insanely good quality products. I honestly think you get more value for money with Revlon than most other brands. So, alongside all the other beautiful products, I want to point out this Skinlights Illuminator as it really is just beautiful. Basically, it is a fool-proof illuminator than can be used over the entire face or just on areas you want to highlight (like cheekbones, brow-bones, nose etc). It is the perfect amount of illuminator, so you don't end up looking like a shiny disco-ball, like the Inglot one I was using before. It is really great for faking that fresh, just-back-from-holiday glow. You all need to get yourself one of these asap. R189.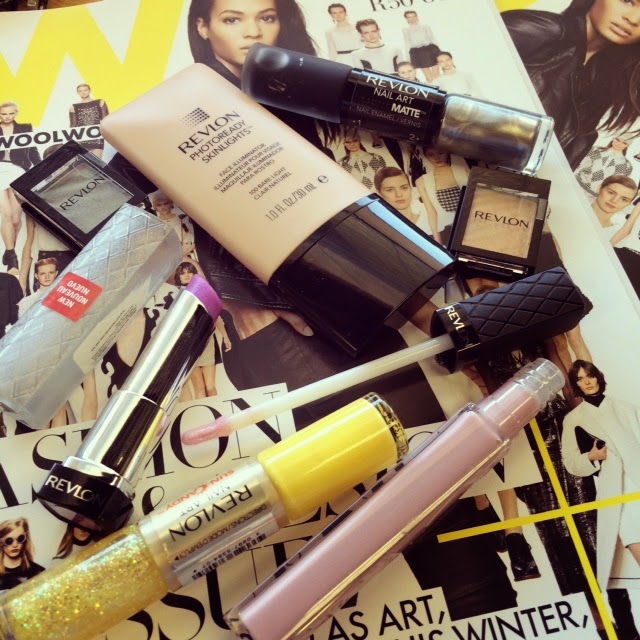 Thierry Mugler Alien Eau Extraordinaire
I am actually not THE biggest fan of the original Alien. So many people spoke of how fabulous this fragrance is, but I just didn't lurvvve it like everyone else. The Eau Extraordinaire, on the other hand, is right up my alley and I've made a decent dent in the bottle as I keep reaching for it every morning. It's a blend of top notes like Tunisian neroli, tea and bergamot, middle notes of white-floral heart made up of Tiare flower and heliotrope and a base of white amber and cashmeran wood.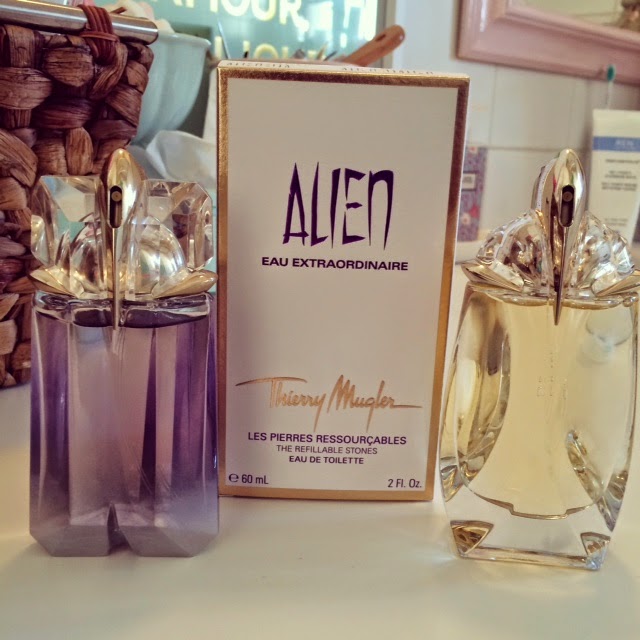 The Extroadinaire is on the left
I find this version a lot more mature and soft. The best part for me is that it is still very similar to Alien but only has the parts of that fragrance that I love, the sharper notes have been softened in this version, I think. RRP R675 for 60ml.
https://kissblushandtell.co.za/wp-content/uploads/2014/04/ghd-pastel.jpg
665
665
Victoria
/wp-content/uploads/2020/03/logo.png
Victoria
2014-04-16 14:12:00
2020-03-24 08:35:49
Some favourite products and launches