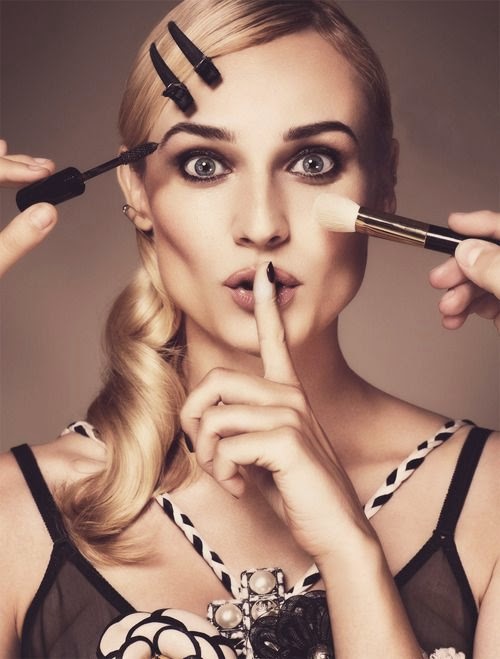 Being my birthday month, July was filled with plenty of spoils so this is going to be a lengthy one! This time of year is always an exciting one in the beauty industry as we are heading into summer/the festive season soon so the new launches are just AMAZING! You will see lots of these products are newness but I'm not going to highlight all of the latest as, quite simply, I didn't like a lot of what I tried. These are the ones that I just can't get enough of. Let the gushing begin!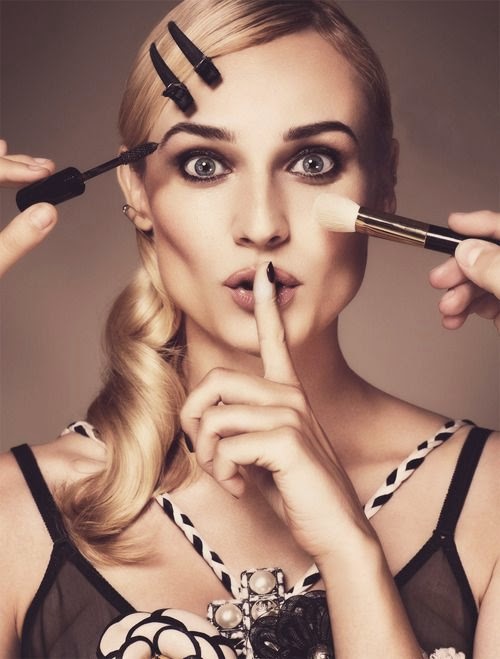 Bourjois Newness – CC Cream, Rouge Edition 12hr Lipstick and Volume 1 Seconde Mascara
Bourjois CC Cream
I mentioned in my What's on My Bathroom Counter post how much I am loving the Bourjois CC Cream. I'm not going to repeat myself but this really is just so divine – silky, perfect formula, melts into the skin and leaves the perfect flawless canvas. Glowy, translucent and fresh! R159.95. The range also has a CC Eye Cream which I haven't tried.
Bourjois Rouge Edition 12hr Lipstick
I got this in shade 30, Prune Afterwork (what a name!?), but wow, this is just fabulous and I will most definitely be picking up more lipsticks in this range – there are 8 other shades and they look right up my alley. It has a matte finish and sits so perfectly on the lips – never drying and cracking. It's got a really silky texture and the colour is rich and lasts. Available end July (now) and R129.95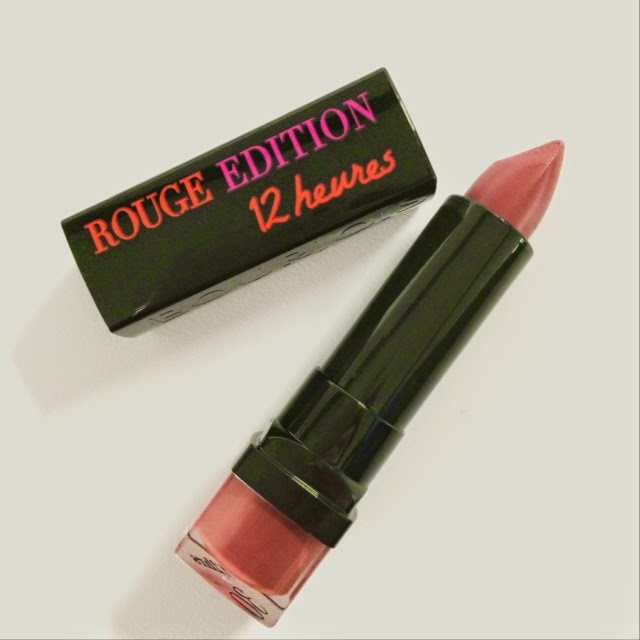 Bourjois Volume 1 Seconde Mascara
I actually had this on my to-buy list after watching many a Youtube tutorial so was very chuffed to have it in my hands. The brush and formula combo is what makes this mascara so special. The brush makes sure every lash is coated in mascara, and also makes it easy to access the tiniest of hairs. This comes in waterproof and normal. R139.95, I got the waterproof and I always prefer the non-waterproof option so will be picking up that next time.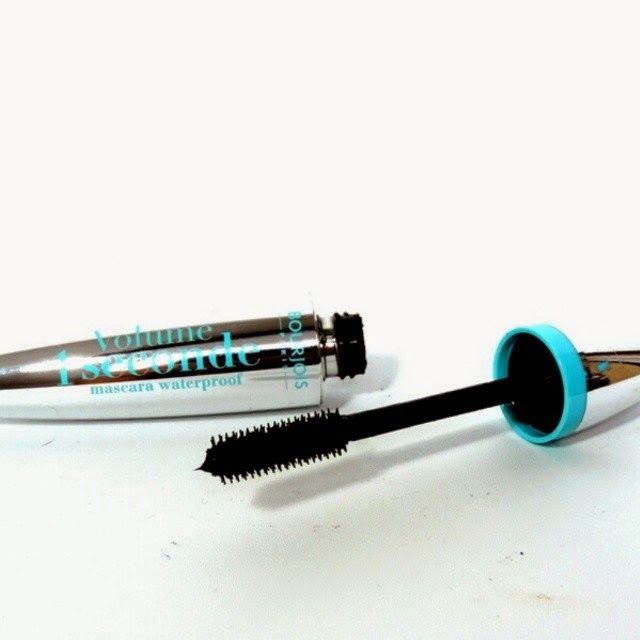 Clarins – Instant Light Lip Perfector 02 & Liquid Bronze Self Tanner (for the face)
Clarins – Instant Light Lip Perfector
Can you believe I only tried this product now!? This is a staple in so many beauty junkies handbags, and I just had to get my hands on it. I got the shade 02 – Apricot Shimmer. It comes in three shades and this is the middle one – they are all pretty nude and natural looking though. I am definitely getting 01 next. The formula really is lovely and lives up to it's reputation.
It hydrates, repairs and nourishes dry lips while leaving a healthy looking shimmer and sheen – not over-the-top glossy which I love! It also smells lovely. This will definitely not be leaving my handbag, ever! R205, buy here.
Clarins Liquid Bronze Self Tanner (face)
I spoke about this in my What's on My Bathroom Counter post, too, so not going to harp on. If you are feeling like me this winter – unhealthily pale and ghost-like, then give this a try. I promise you, you will wake up feeling 100 times better and ready to face the day – it leaves you with the perfect glow. This is great for non-self tan users too, as the colour is so slight and natural you cannot go wrong! Oh, and this product should last you forever, look at the size of it and you need so little! R310.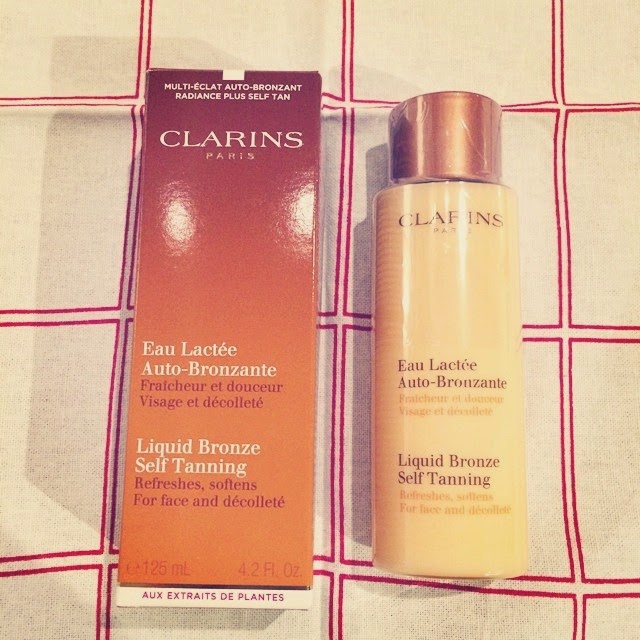 Soap & Glory Sugar Crush Body Wash
You probably saw that I posted this on Instagrama while back – this was a Boots haul and an addition to my current Soap & Glory collection. I wanted to try all the body washes so these were the one's I hadn't tried. Anyway, I can now confirm that Sugar Crush is my absolute favourite – really love the scent and the body cream has also been amazing to use post-shower. I will definitely be picking up more of this when mine runs out. Unfortunately available overseas only and very sporadically online in SA.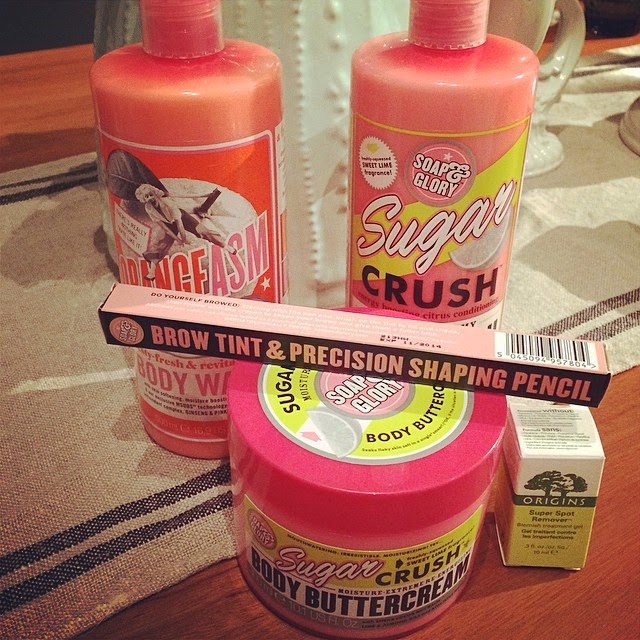 Loreal Infallible Foundation
I mentioned this on Instagramtoo, and saw Lauren Curtis's review on it which made me even more excited about trying this out. The staying power of this product is amazing. I did find it slightly drying initially but used with the correct primer (Loreal Magic Blur that I reviewed) it blends in beautifully and gives great coverage. One layer is fine for me, but you can build this up with two layers for fuller coverage in the evenings. It comes in a hygienic pump bottle and the colour is great, with a yellow undertone. 230 in Radiant Honey is my perfect shade – especially when I am using a bronzer in the evenings.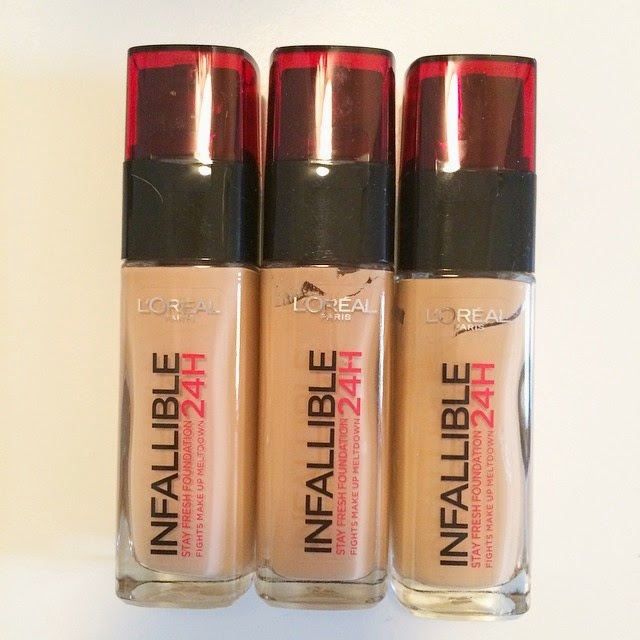 Sisley Black Rose Cream Mask
I finally got my hands on this cult product from Sisley! I have been dying to try this product as I am such a sucker for a creamy, hydrating mask and this is THE ultimate one to own. A hydrating mask is one of the most important steps in my skincare routine – I try and apply one (sleeping with it on) about 2/3 times a week. It's the only way I can combat dehydration.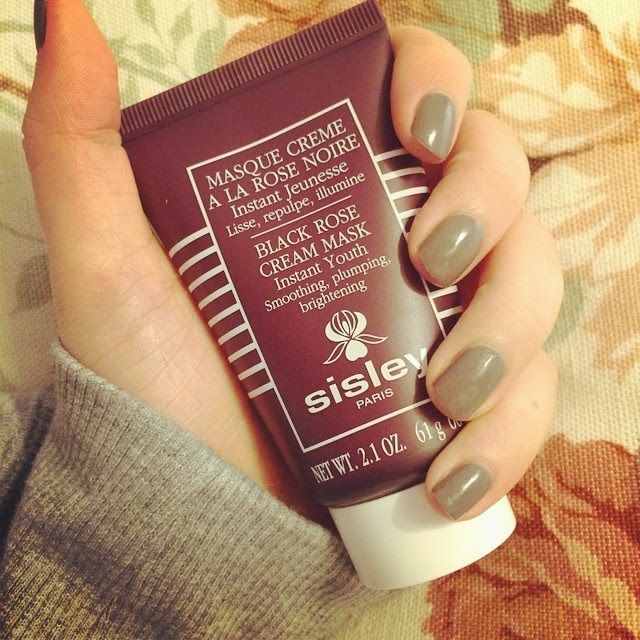 This product is pricey, but a little goes a long way. It also smells heavenly and I was really impressed with the texture of my skin the next morning. It leaves the skin looking plump, radiant and nourished. This will definitely be accompanying me on long-haul flights as it can easily be applied to the skin without being noticed. I will be doing a longer post on the latest launch, wait for it, Black Rose Precious Facial Oil, so watch this space. This is luxury at its best! R1295, available at Edgars.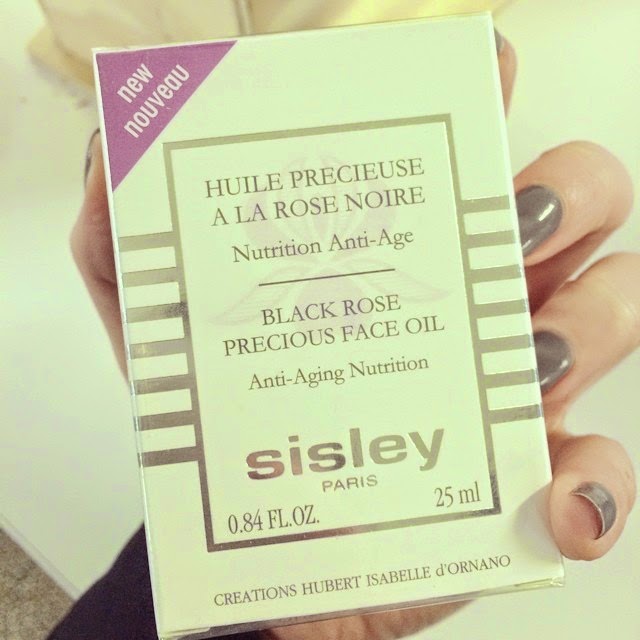 Mio Body Products – Double Buff Exfoliator & Liquid Yoga
For those who still associated Mio with preggy ladies, take note: the brand has split it's offering into two: The Mio High Intensity Body Care range and the Pregnant/New Mama range. I have always loved this stuff, it really is super-results driven and is just such a pleasure to use. It's one of those ranges I always spend ages browsing when I visit a spa or store that stocks it – it is just so enticing and has such a specific/targeted offering.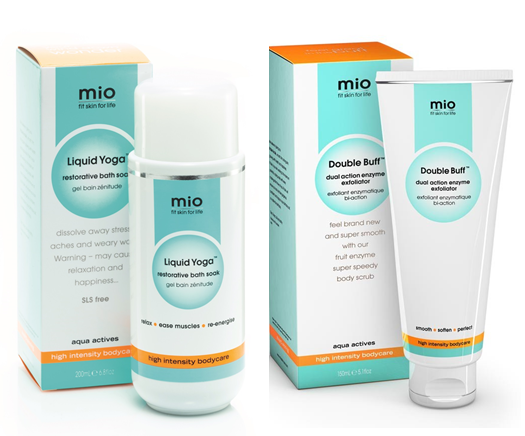 Mio Double Buff
This fruit enzyme body scrub leaves your skin feeling like you have just returned from a week at a health hydro! This is a dual-action scrub so has the rounded spheres of Pumice, Lava and Bamboo blended with Papaya and Pineapple enzymes to act together in dissolving any dead skin cells. This is a miracle worked for self-tan users as it gets rid of any old and fading tan in seconds and preps the skin amazingly well for a new application. Be sure to use on dry skin for best results. R500.
Mio Liquid Yoga
I AM COMPLETELY OBSESSED. Like, obsessed. You all need to go and buy this product right away. This is a restorative bath soak that they call your 'personal masseuse in a bottle'. I have been getting back into my hot yoga and been going religiously for about 6 weeks now – I love it but, my god, my body aches and this product has been my life savour. It has a bunch of fabulous detoxifying and relaxing ingredients but the one's that stood out to me and made this a 'must-have' were the Arnica (to relieve stiff muscles) and the Epsom Salts which are full of magnesium to detoxify the body. You guys can thank me later, but seriously, this product is dreamy! R550 available at Wellness Warehouse and various spa's, in including Dante Wellness.
Hendricks Gin
Nope this is not a beauty favourite as such, but still very, very important and how could I not mention this? I eyed out this bottle a while back and decided I had to have it, for no other reason that the beautiful packaging. Superficial, I know.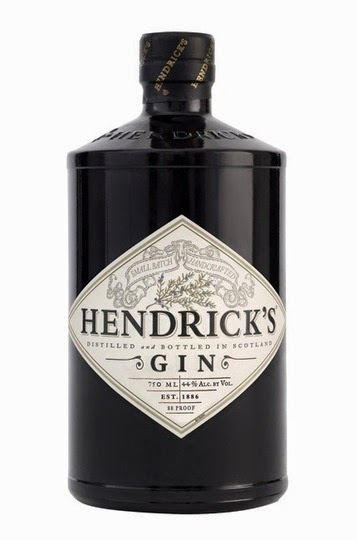 It's obviously a bonus that this stuff makes any G&T out of this world. I used Sam Linsell's (Drizzle and Dip) delicious, but simple recipe for how to make the best gin and tonics as this was the best way to enjoy the taste of Hendricks. This bottle is also going to be taking the prime position on my bar cart at home!
Watch this short film that Hendricks Gin created – it celebrates a journey taken by two British mountaineers, George Mallory and Andrew Irvine, to be the first to reach the top summit of Mount Everest in 1924.
Image source
https://kissblushandtell.co.za/wp-content/uploads/2014/08/32b9bbc7aaf15bbbf6720aca6f604393.jpg
659
500
Victoria
/wp-content/uploads/2020/03/logo.png
Victoria
2014-08-01 11:58:00
2020-06-27 20:00:00
July Favourites