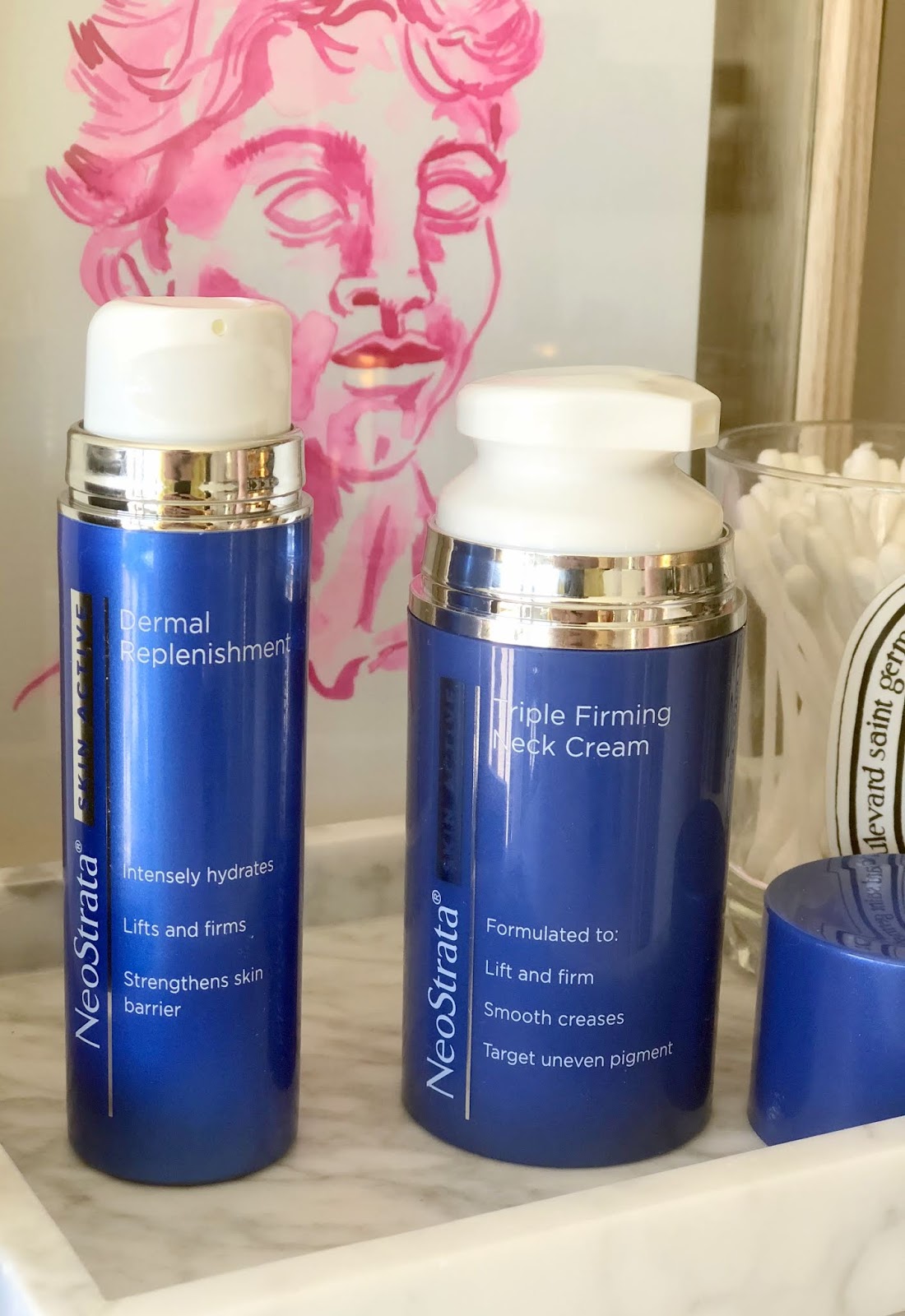 Neostrata is a range I recommend, a lot. You all know how I feel about medical-grade products and Neostrata is one of the leaders in this space. They are renowned for being incredibly results focused and pretty much have a product for every concern you can think of. Their sister company, Exuviance, is very familiar around here too. I would say Neostrata is the brand one would move onto for next-level results.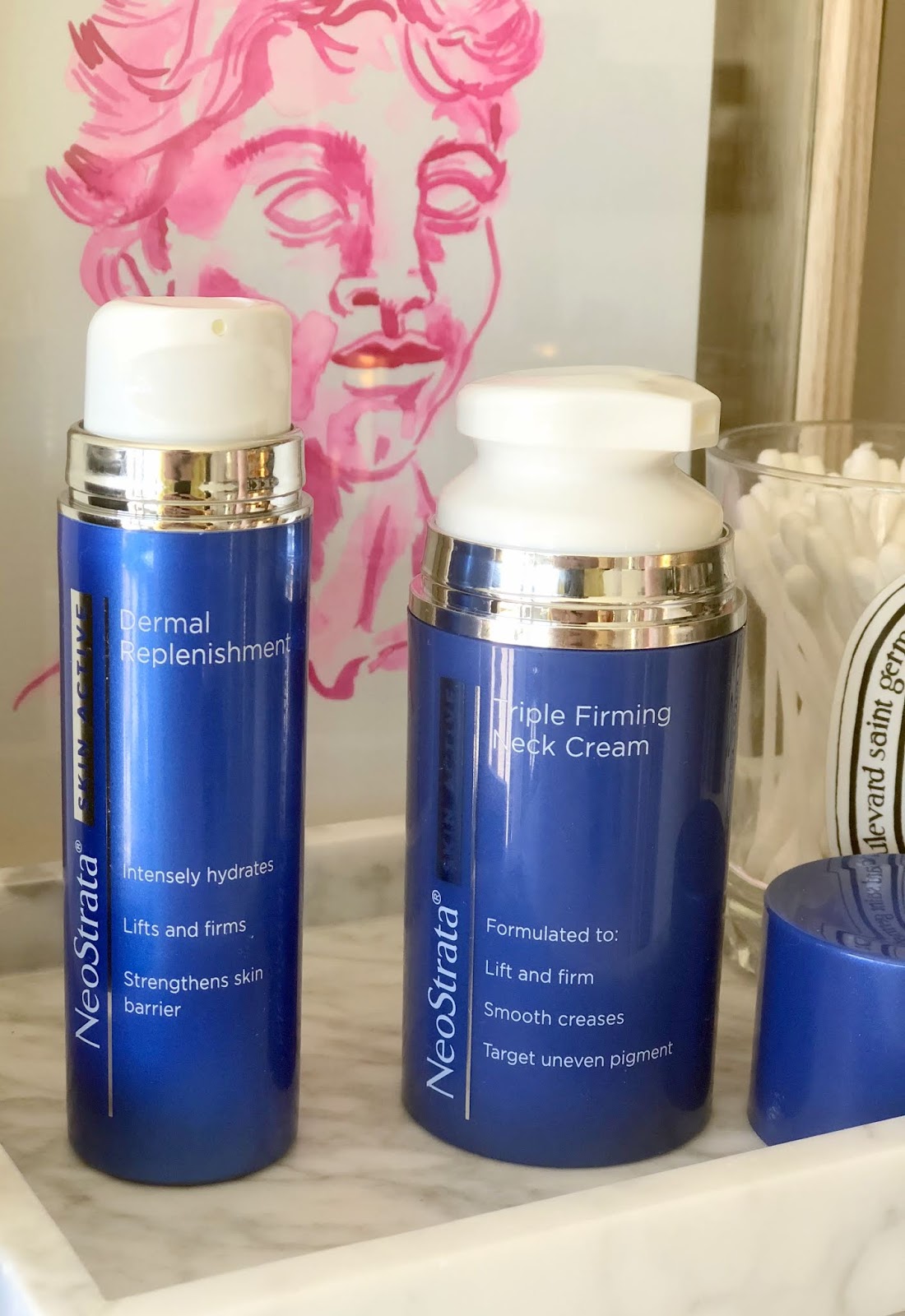 The below two products have been tried and testing for over 3 months (I was a little slow at getting them onto the blog). One is a neck cream; a product I hadn't really had in my routine before and who knew I needed?! #ThisisThirty. The second, a moisturiser. A super powerful one at that and one that has pretty much seen my skin through winter. Let's get into a little more detail:
TRIPLE FIRMING NECK CREAM
Now, I didn't know I needed such a product in my life. That was until I went to my super-strict 72 year old German facialist, who told me my neck and chest area are 'looking sad' and 'need some help'. That, my friends, is when you crack open a product like this and proceed to use it religiously. I have always been pretty good about taking my facial routine onto my neck and chest area, but clearly not good enough. From the conversations I have with you guys, this is pretty much never done consistently, if at all. The skin on our neck and chest area is incredible thin – thinner than a lot of our facial skin, so really does require special treatment and care (I say this whilst cringing at my 18-year-old-self who burnt her chest to a crisp every December holiday). Sure, this is another product to add to your routine, but this doesn't really phase me as 1) I enjoy my ritual and 2) well, the results make applying this a lot more encouraging. The reason this product is called 'triple' is that it has 3 matrix building ingredients in it that aim to lift and firm. They are Pro-Peptide and NeoCitrate (these two target the loss of collagen and help firm things up) and lastly, NeoGlucosamin which assists in building the surrounding support matrix – giving the skin a lifted, rejuvenated appearance. No more turkey necks, or at least prevention of these in your foreseeable future. *shudders* This sits on my bedside table and I apply it in bed after my bath/shower every night. The texture is hydrating yet quick-absorbing. Fitting this into my routine takes two seconds and my facialist even remarked (at my last facial), how my neck looks 'improved'. I'm taking that, coming from a stern German lady, that it's looking fab. It certainly feels good; however, I am 31 so it isn't sagging just yet, however, for future prevention I am sticking to this, for sure!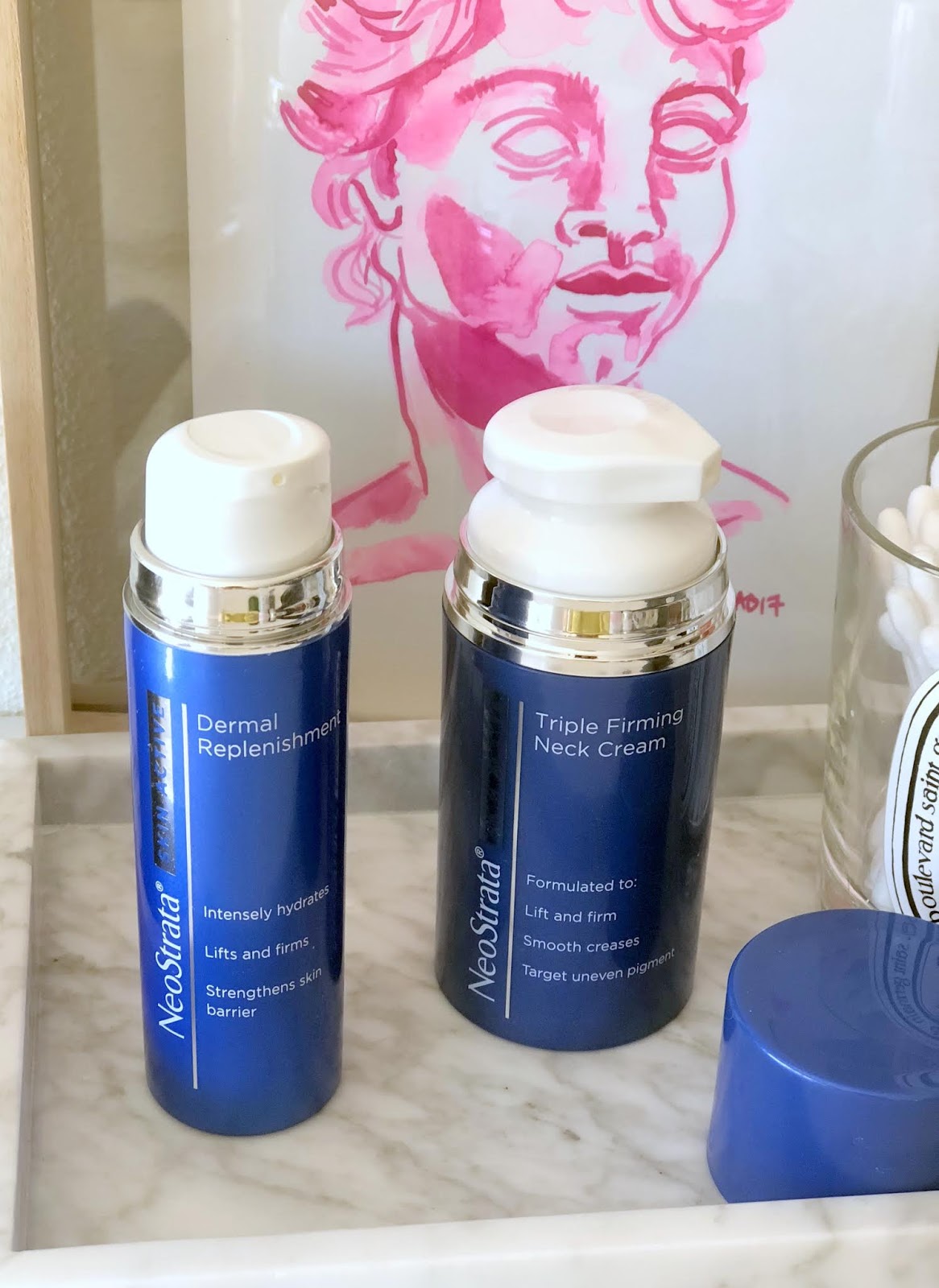 DERMAL REPLENISHMENT
I started using this moisturiser in May – just in time for the harsh, dry winter months and when I knew my skin needed a moisturiser that did exactly what this one claimed to do; visibly reverse the signs of aging, intensely hydrate skin, lift and firm skin and give skin a more luminous glow. YES PLEASE. Another huge pull-factor for me was the fact that this moisturiser focused on replenishing and re-building the skins NMF (Natural Moisturising Factor), and I felt that mine needed some TLC after the numerous peels and harsher treatments it had endured. Prodew is the ingredient that ensures your NMF is in-tact, strengthens the skins barrier and reduces moisture loss (all things my skin was crying out for!). Patented Aminofil works together with the peptides to build volume and assist with the skin firmness (fine line and wrinkles, be gone!) and NeoGlucosamine (an ingredient you saw in the above product and that appears in quite a few of the Neostrata products) – plumping firmness and dark spots – basically a much-improved texture. This is very much a night product as, much like the Bionic Cream I have spoken about from Neostrata, this is an emollient based formula, so won't be good under make up (it will roll). I actually do use this sometimes during the day if it's a stay-at-home work day where I don't need make up. I adore how silky and balmy the formula feels on my skin; the kind of texture your skin craves when it really feels parched and tired. I apply this generously and massage it into my skin – nothing feels better! What's next on my Neostrata wishlist? The Exfoliating Peel Pads. SO many of you have either asked me about these, or recommended them to me. They sound amazing so hopefully I can review those for you soon.
https://kissblushandtell.co.za/wp-content/uploads/2018/08/IMG_7929.jpg
1600
1100
Victoria
/wp-content/uploads/2020/03/logo.png
Victoria
2018-08-20 09:34:00
2020-06-24 15:19:57
NEOSTRATA REVIEW: Triple Firming Neck Cream & Dermal Replenishment