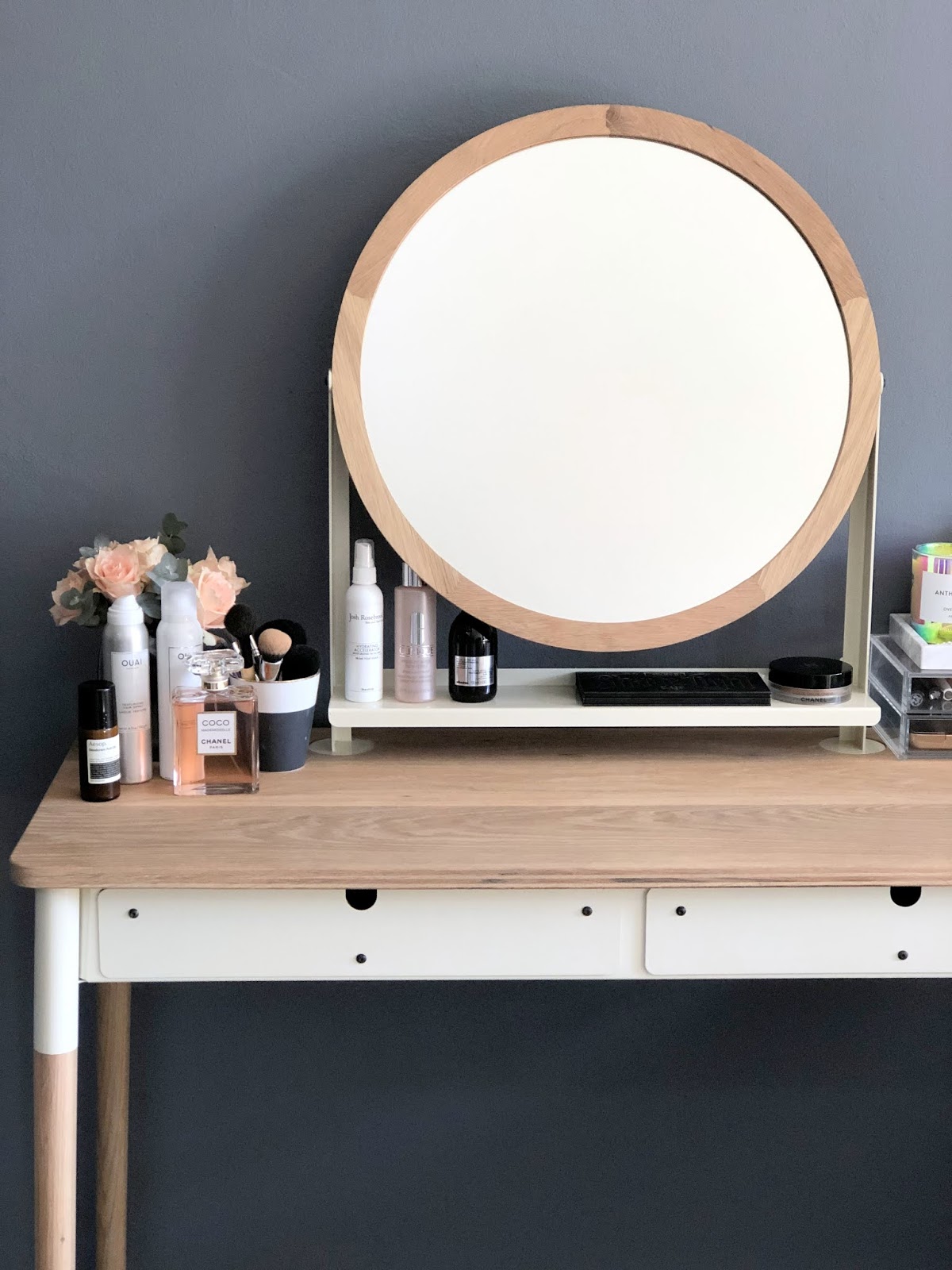 As you know, my beauty collection is rather vast compared to the average person and the organisation of this is a constant struggle. I am always looking for a solution to make my morning make-up application as streamlined as possible.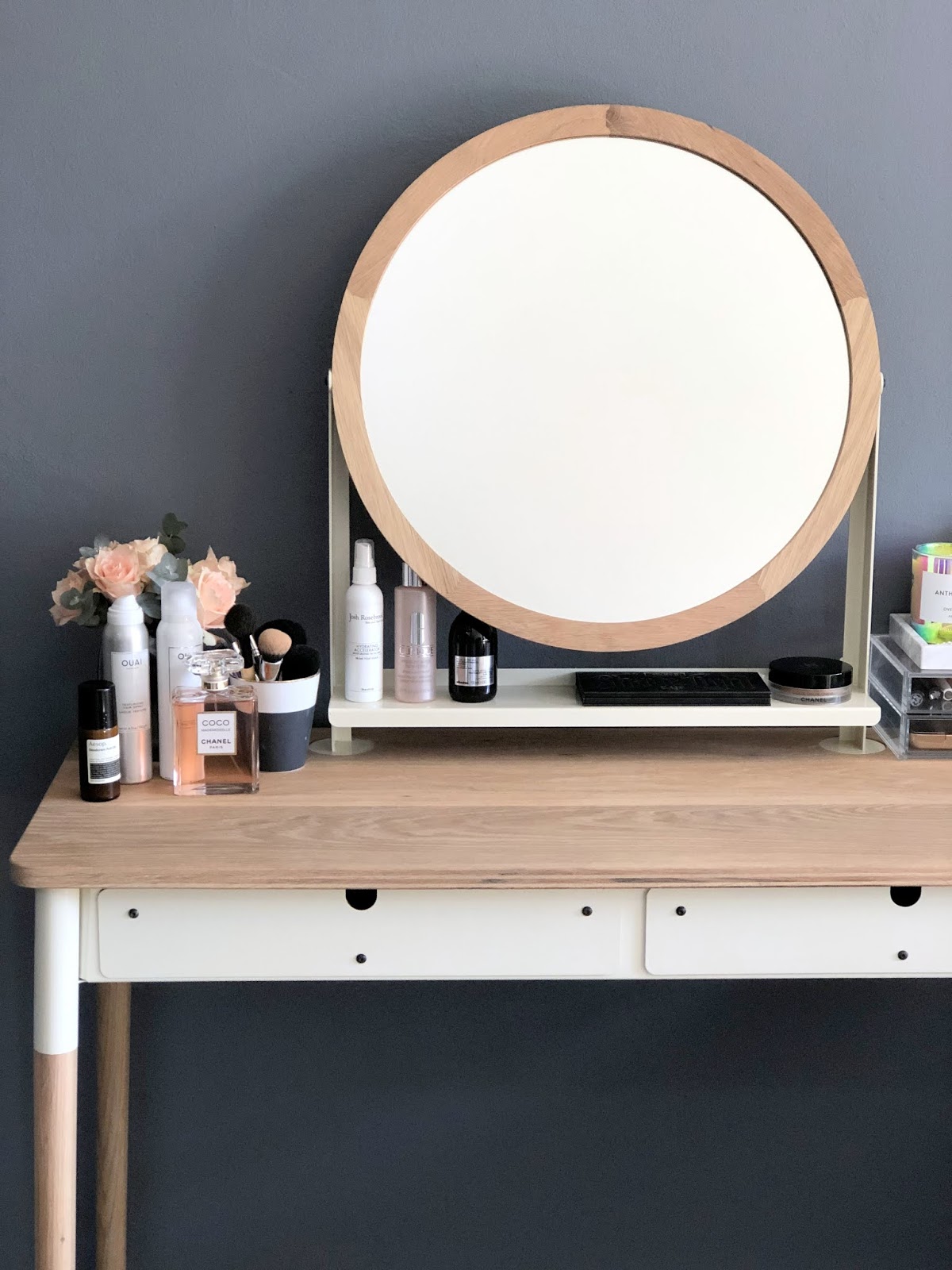 I have recently got a piece from Pedersen & Lennard, a local furniture company who do the most exquisite pieces, which is called the Firenze Dresser. The piece is a stylish dressing table that comes with an attached swivel mirror (that is huge, so fab for make up application). It also has two neat drawers to house my everyday make up, so perfect for a refined collection of bits that I reach for on the daily.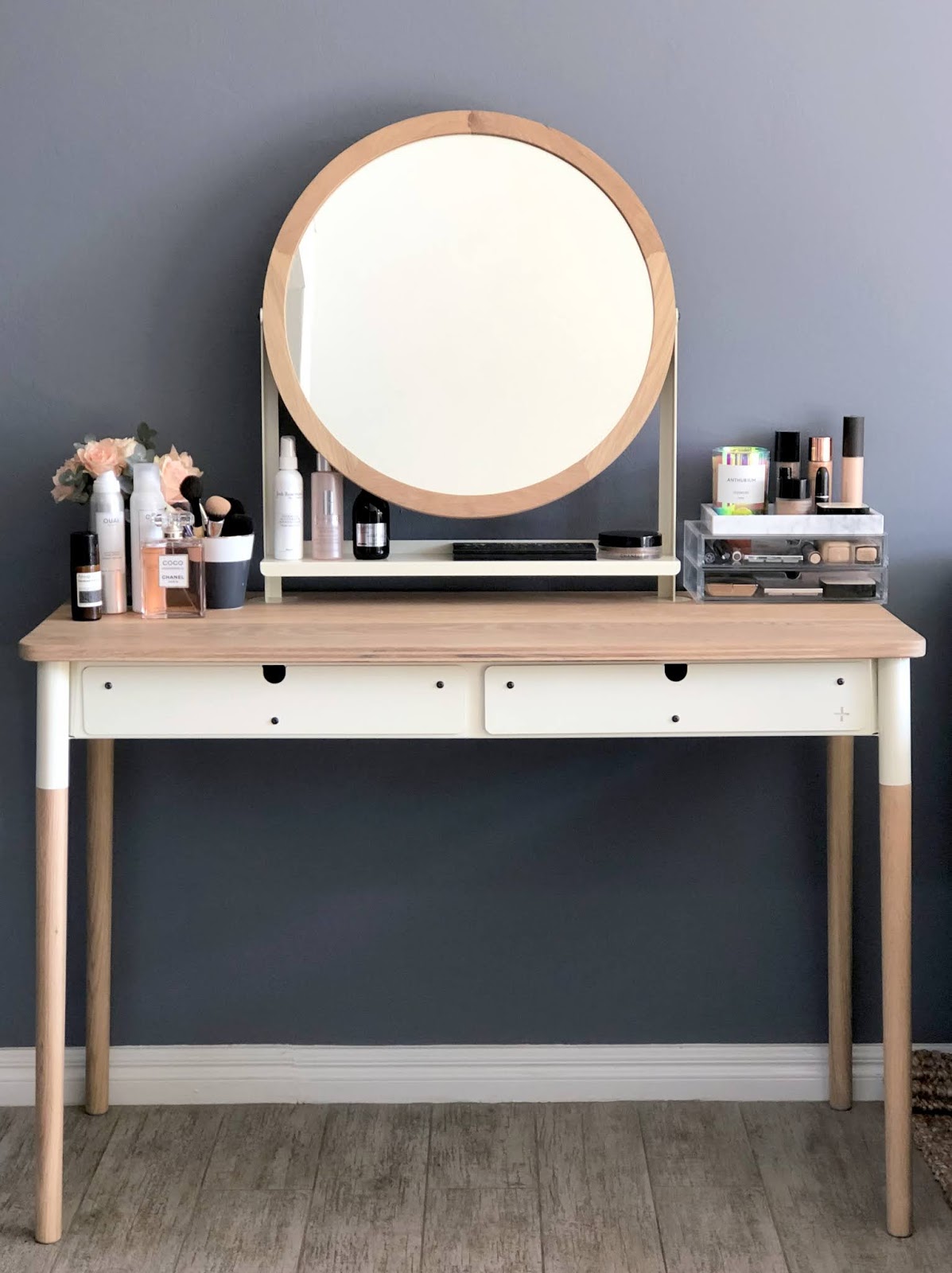 What I loved so much about this piece is that it isn't bulky at all and encourages me to be pretty selective about the stash I keep in here. I am still looking for the right chair (thinking a emerald green velvet one, but the hunt continues). I obviously rotate the products fairly often (to allow me to try new bits) but it really makes me feel pretty Marie Kondo-like that I can have all the items I need for a full look, without feeling overwhelmed by 50 different foundations staring at me!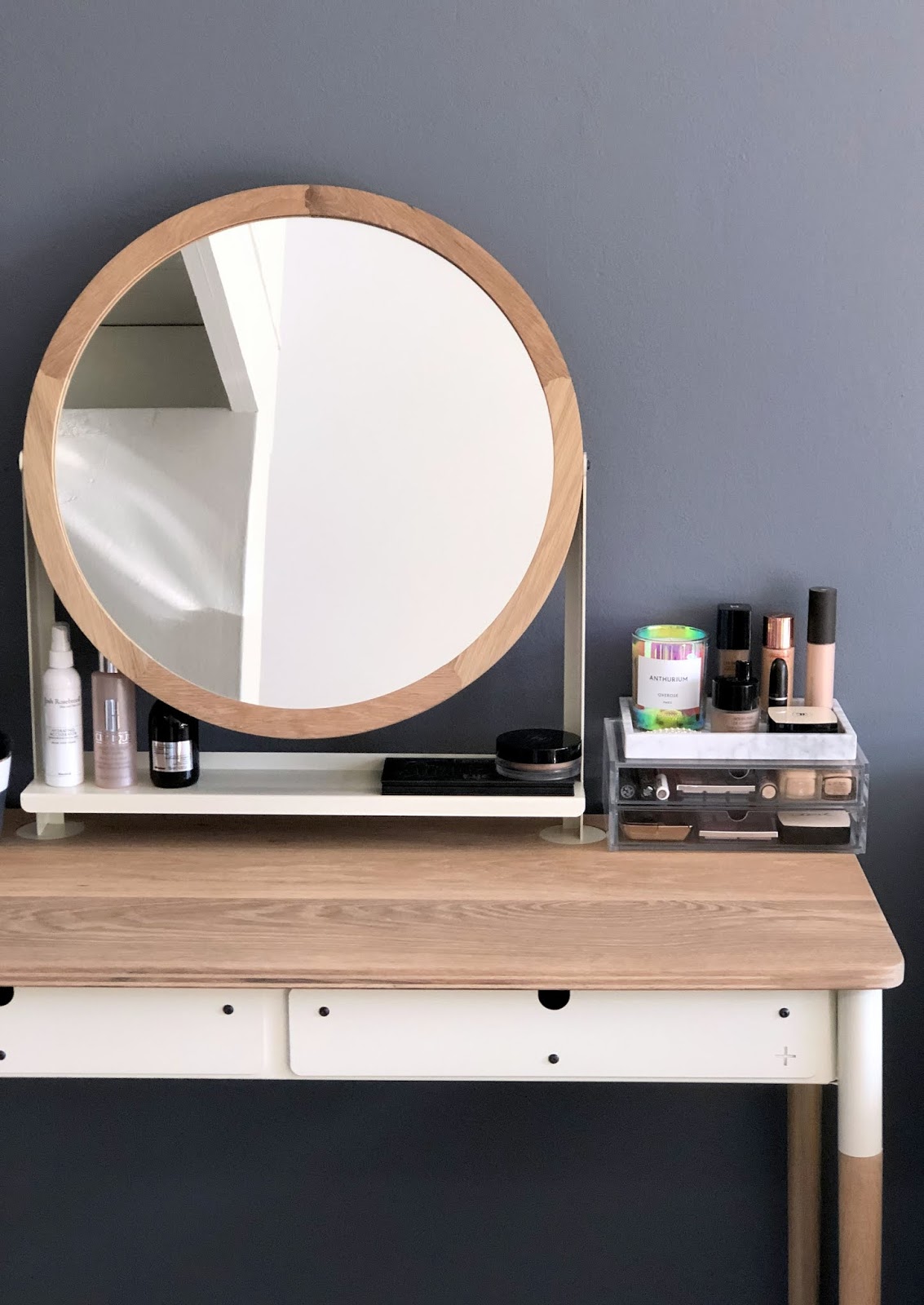 My Beauty office is my place where I store ALL my products, but getting ready in this space is just overwhelming and I find myself forgetting about products that I shoved in the bottom of deep drawers a few months back. I have got myself into a great little rotation routine where I swap out anything I am getting a bit bored of and bringing newness into my dresser, which is in my bedroom. It has made my getting ready routine so much more enjoyable and encouraged me to play around with my make up.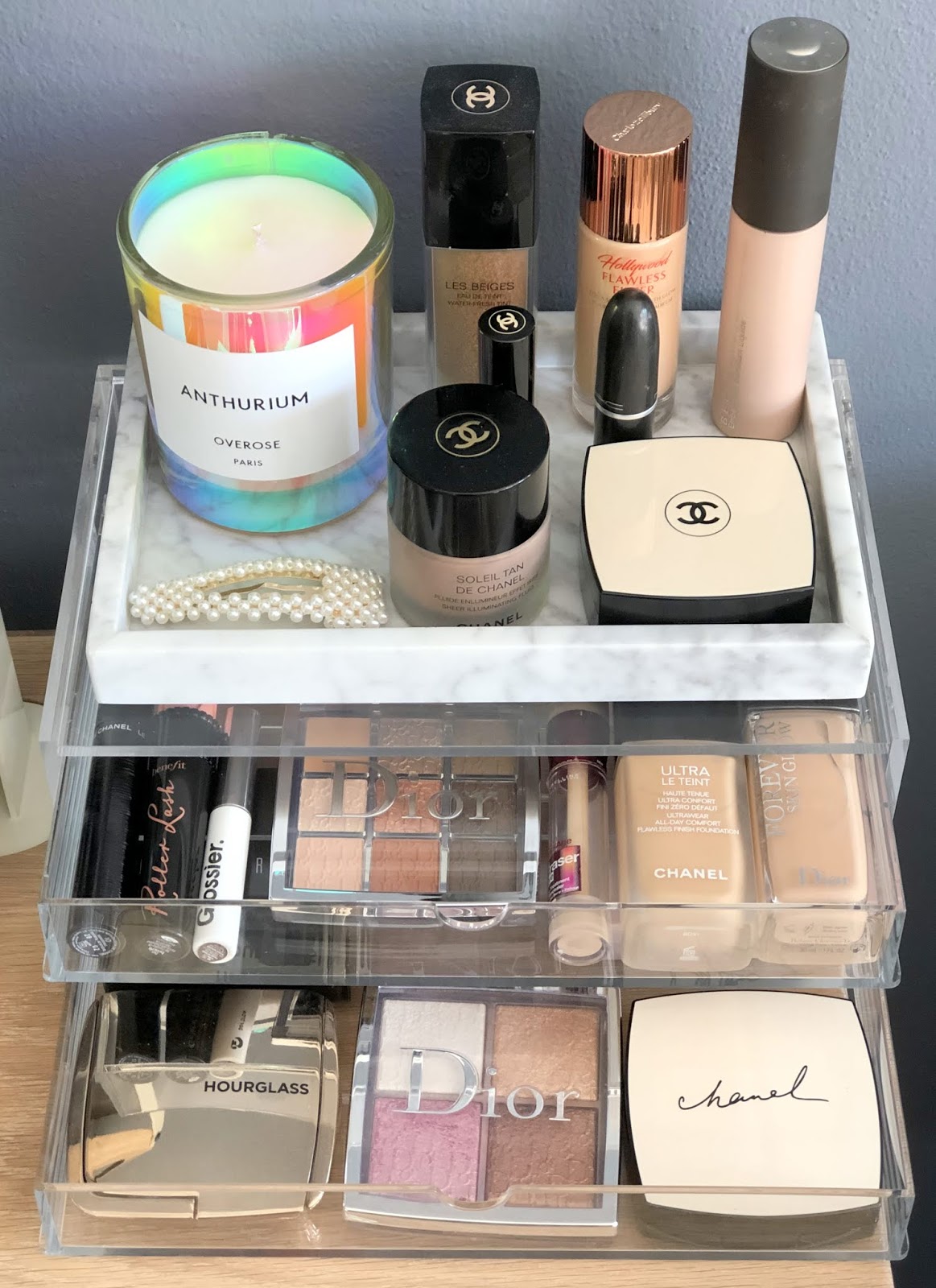 On top of my dresser I have an acrylic draw set that I got from Muji. This houses my absolute basics and essentials for when I am doing a 5 minute look and rushing out the door. Top Marble Tray: this is for brand new goodies like my new Charlotte Tilbury Flawless Filter and the Chanel Water Tint (to remind me to use them properly). I also keep my candle of choice up here to enjoy. First drawer: this drawer houses eye products. I have two mascaras in here (Benefit Roller Lash and Chanel Le Volume) and my Glossier Boy Brow in Brown. I then have a Dior Backstage Eye Palette that I use on my lids, unless I am not in the mood for anything too dressy, in which case I opt for some Hourglass bronzer or my trust Chanel Soleil tan De Chanel (which I keep on the shelf below the mirror).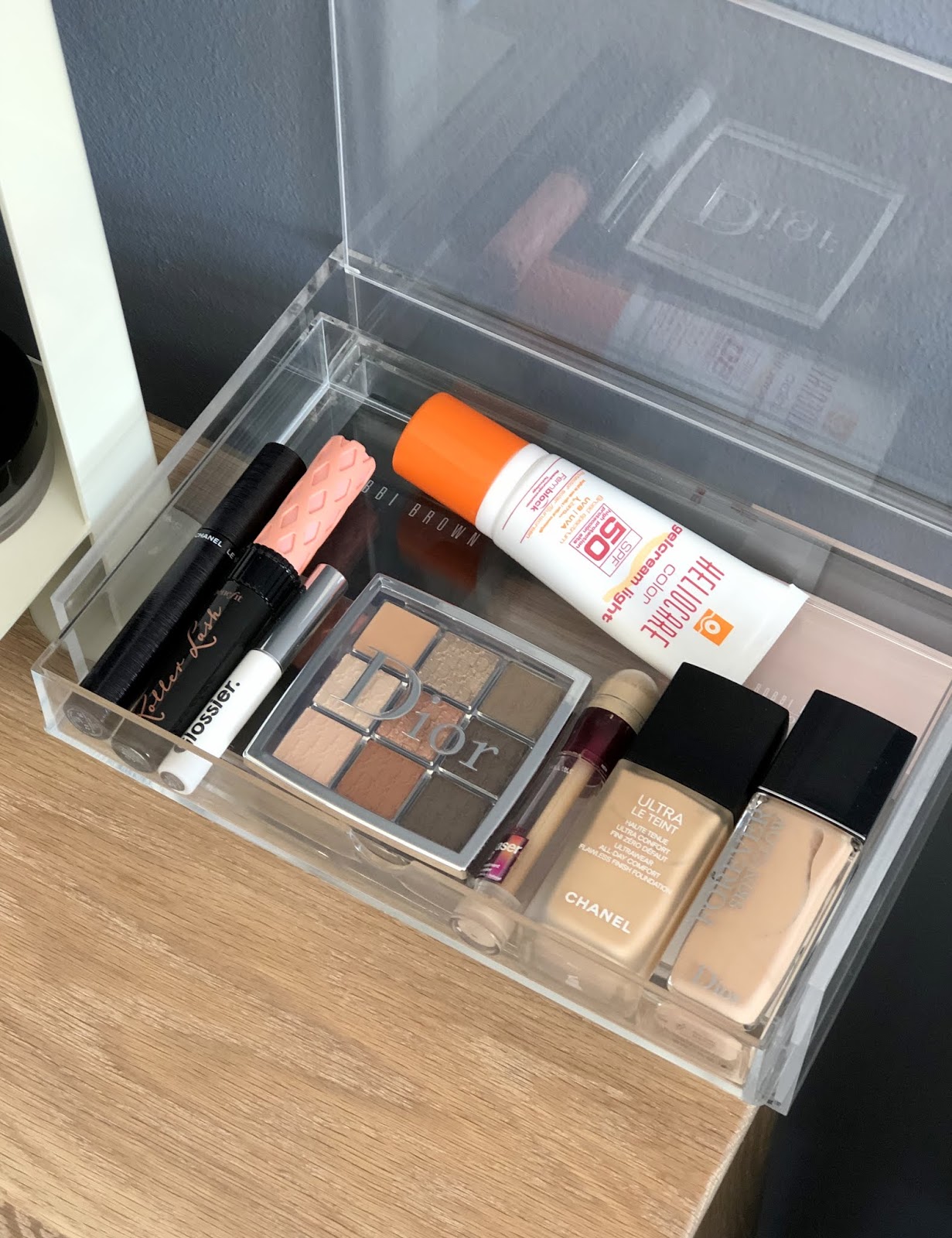 In the other half I have my Heliocare tinted spf (at the back), my Maybelline Age Rewind concealer which is on it's last legs and two foundations (Dior Forever and Chanel Ultra Le Teint). Second drawer: this is for bronzers and highlighters. In here I have my cult fave bronzer from Hourglass, my Dior Glow Face Palette (ADORE THIS) and my new Chanel Les Beiges bronzer. Behind those products is my Bobbi Brown Shimmer Brick and my Bobbi Brown Pot Rouge palette for more 'barely there' and dewy make up looks. I have left some space in both drawers which will no-doubt be filled up soon.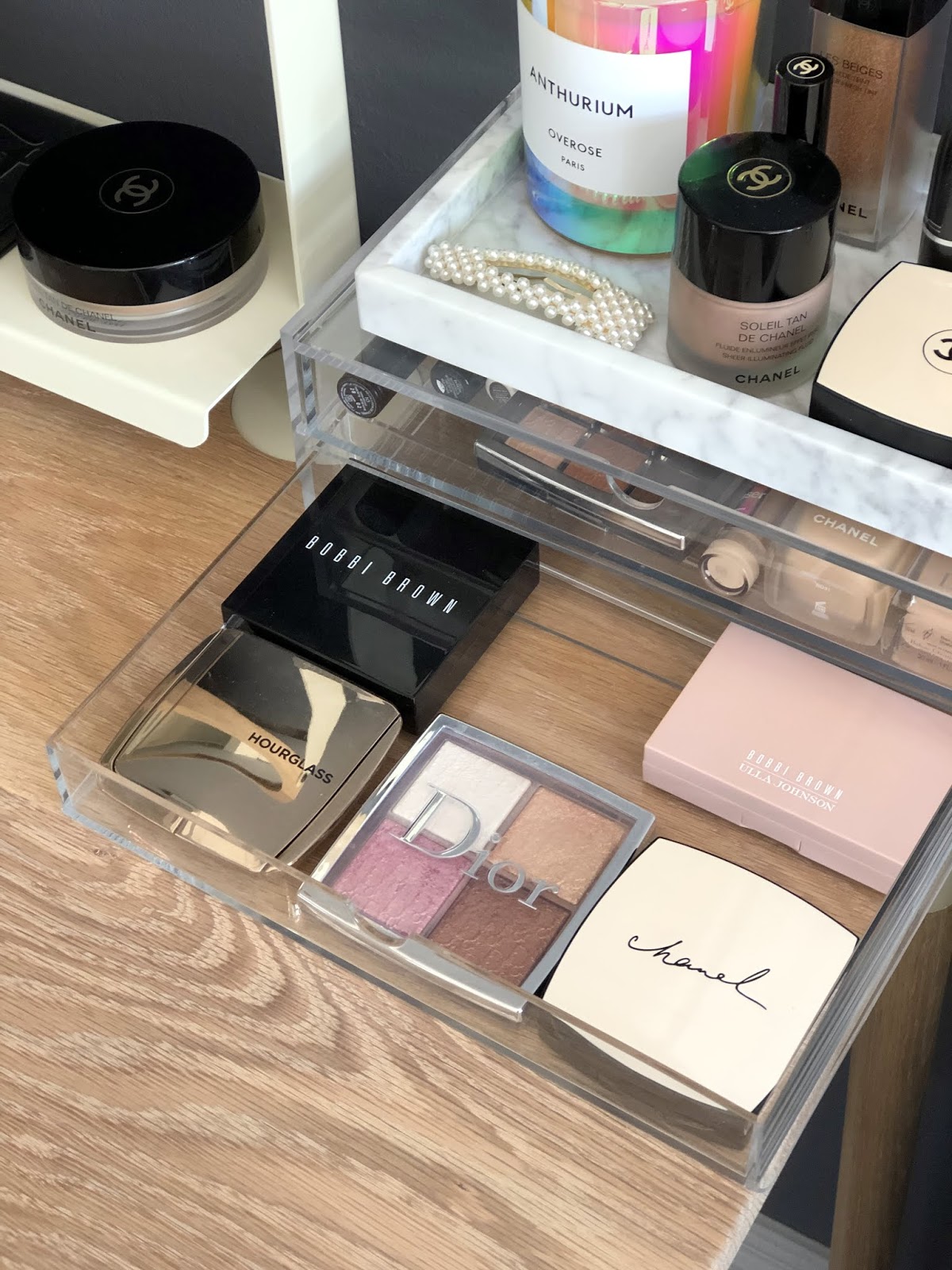 I then keep a favourite candle (which fills the space with the most beautiful scent) and a Country Road holder which I pop my most-used brushes in for easy access (ahem, they need a wash so just ignore that!). Oh, and a little jar of flowers always keeps the space feeling fresh and pretty.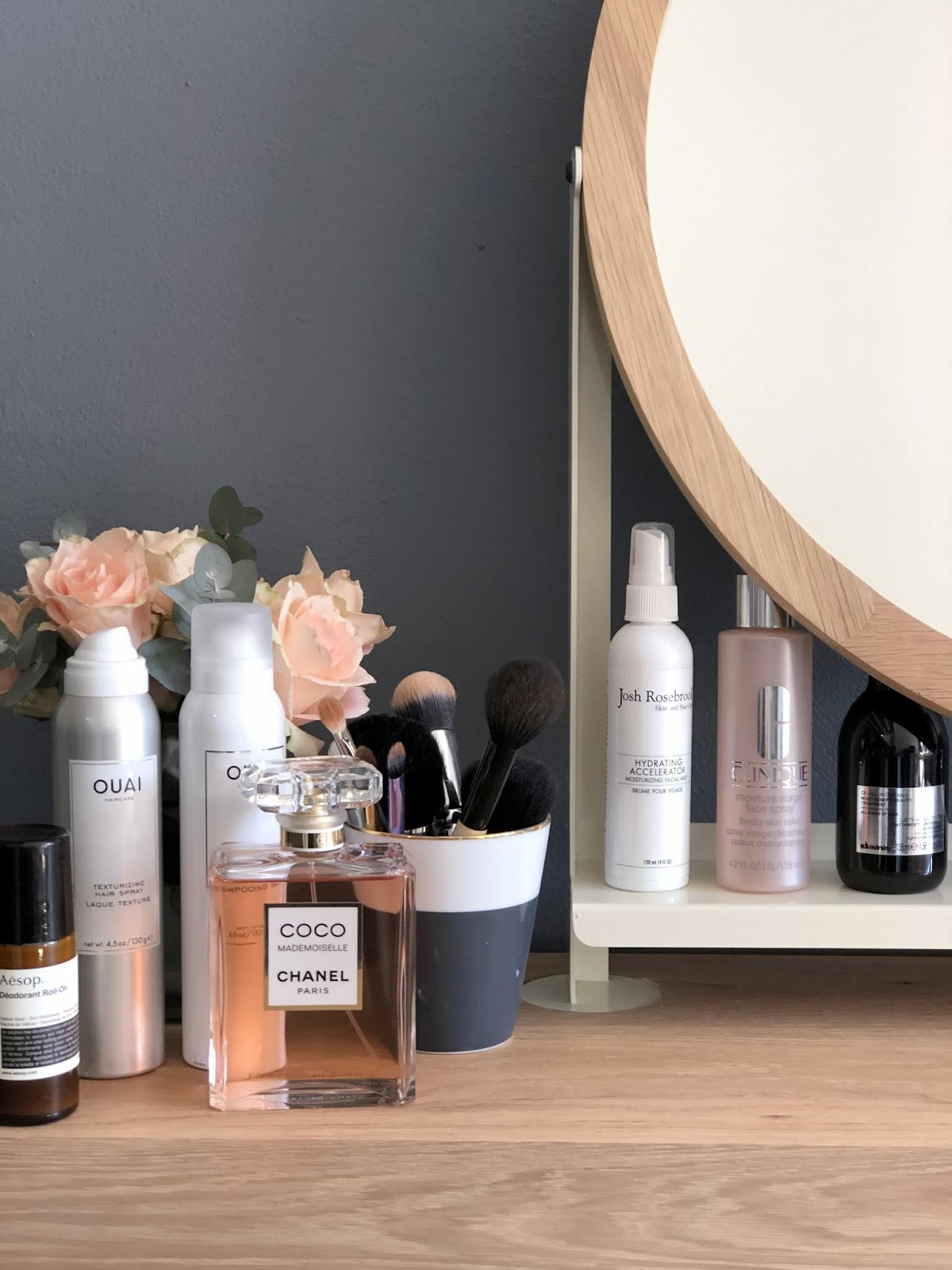 My two drawers are mainly kept for newness and products I want to experiment with. As you can see, these are pretty minimal, but this was the whole point of me having this piece. I do my main skincare routine in my bathroom, but these drawers hold newness I need to try (draw 1) and some additional make up bits I want to play around with. Ask me in a few months if these still look so minimal, that will be the true test 🙂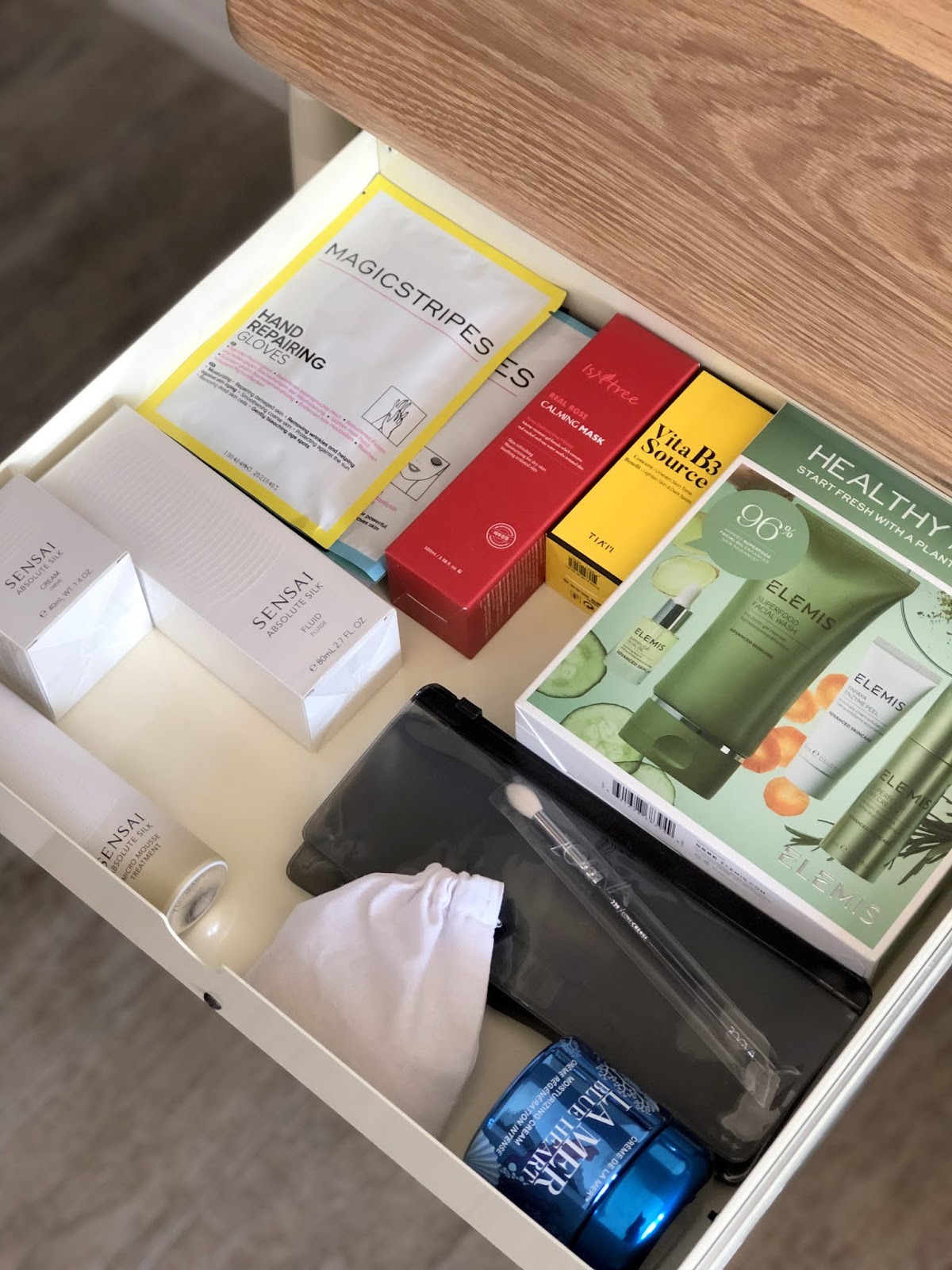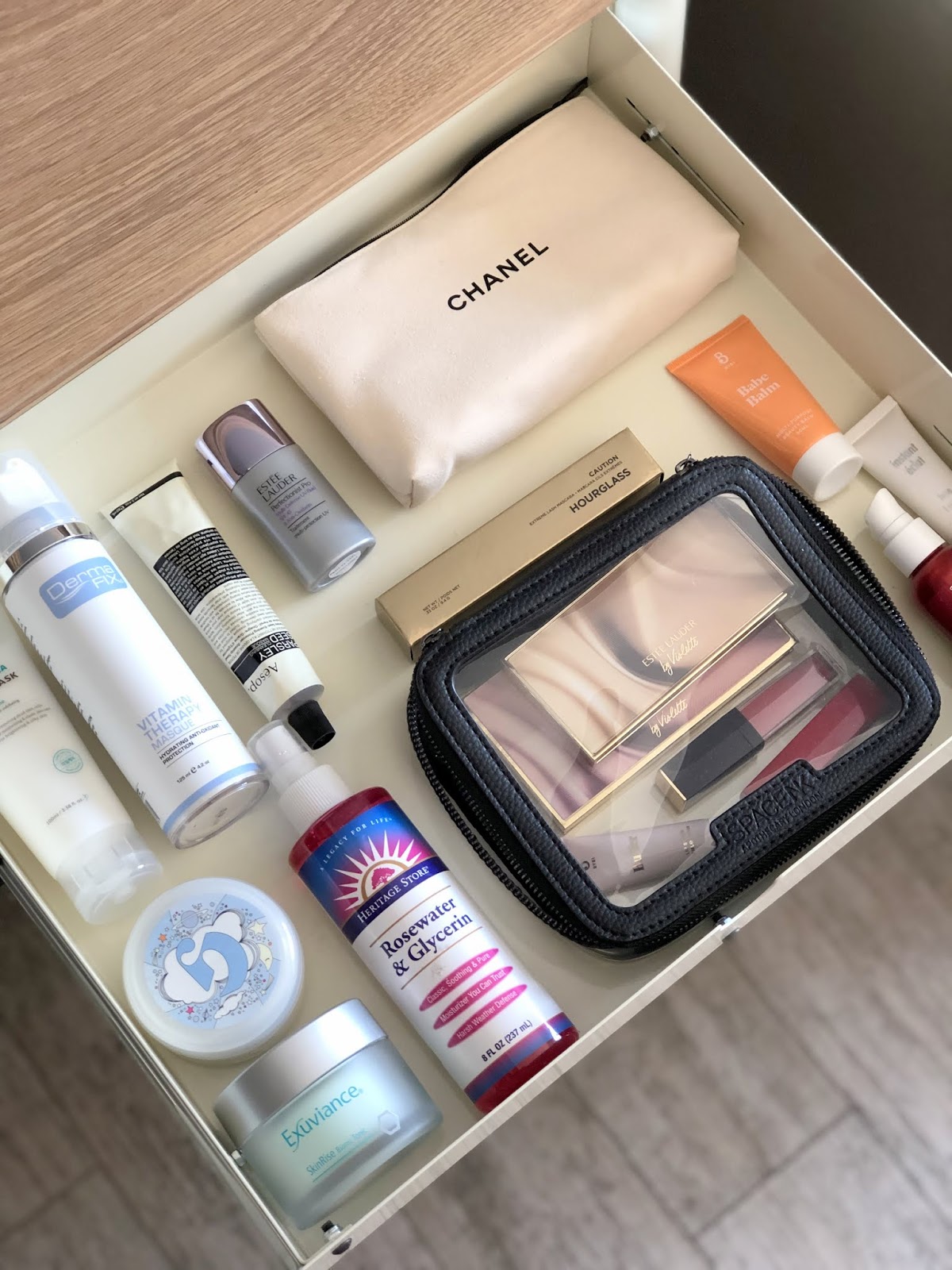 The Firenze Dresser is available online from Pedersen and Lennard for R9950. It comes in varying colour-ways from Dusty Pink to Satin Black. The piece I have is in White. For 10% off you can use the code Dresser10 at checkout. * this piece was gifted to me.
https://kissblushandtell.co.za/wp-content/uploads/2019/07/IMG_2725.jpg
1600
1200
Victoria
/wp-content/uploads/2020/03/logo.png
Victoria
2019-07-04 06:48:00
2020-06-24 15:09:51
Beauty Storage with Pedersen & Lennard