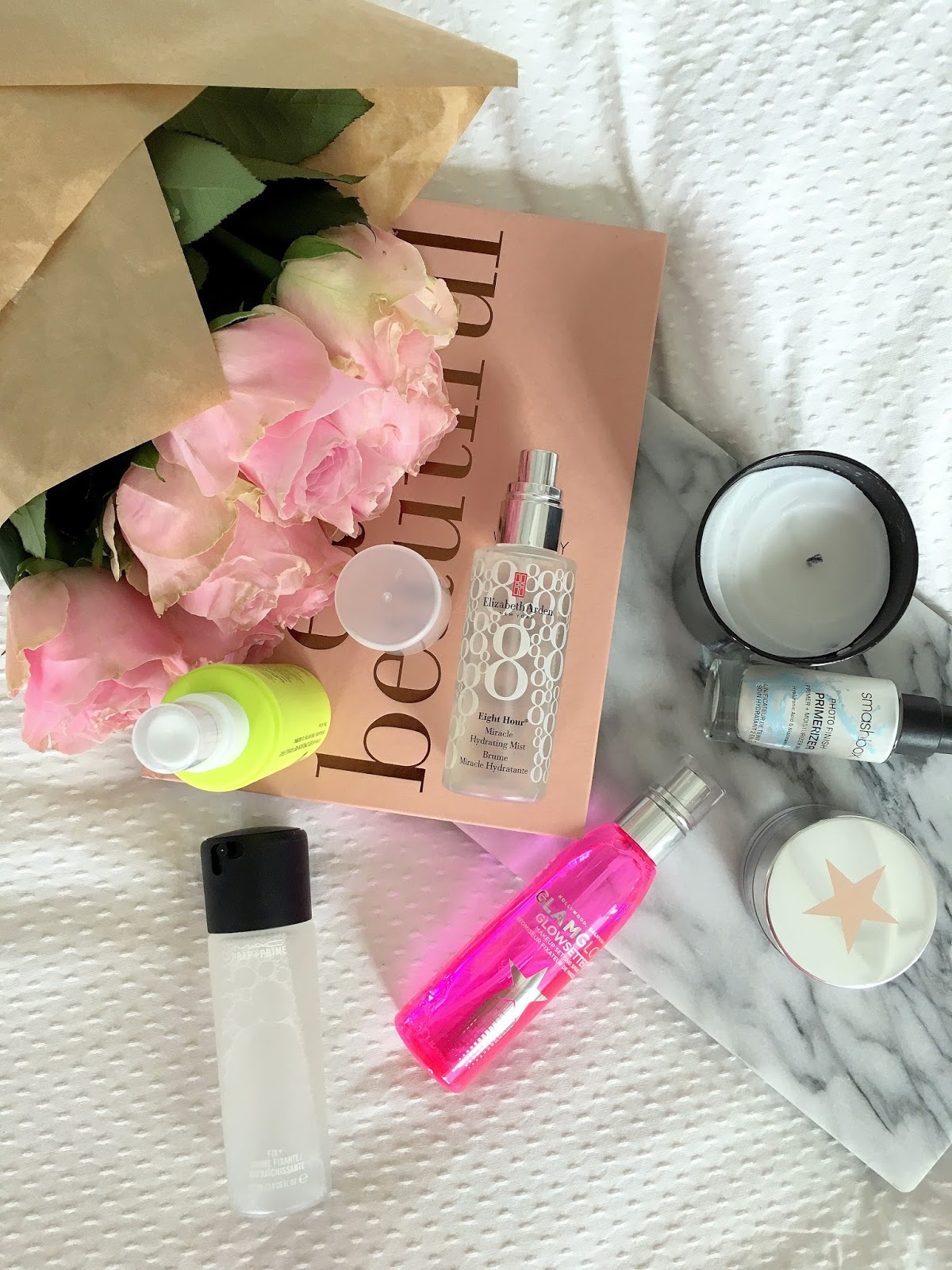 I am all about prepping the skin properly, as without doing that your make up won't sit well on the skin and you won't get that glow that we are all after. These are a few of my go-to make up products to prime and set my make up so it lasts well, looks natural and glows all day long.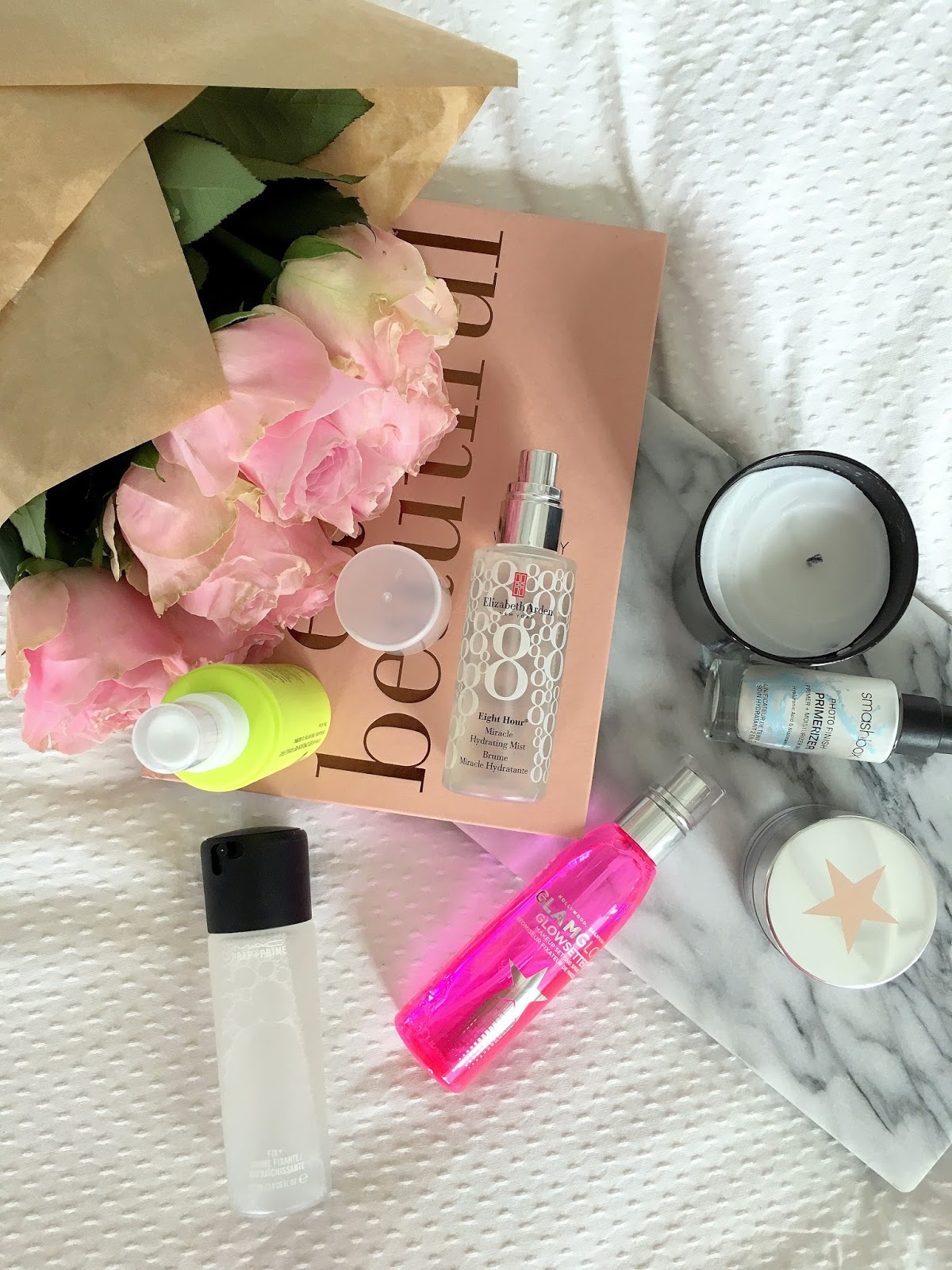 PRIMERS
GLAMGLOW Volcasmic
A new launch from GLAMGLOW, and a very interesting one at that! It's actually the first-of-it's kind that I have every heard of or tried. Wait for it…. A Matte Glow Moisturiser! Essentially a lightweight, creamy moisturizer with essential minerals to help absorb oil while still hydrating skin (and without adding shine). It's labelled as a primer and moisturiser in one that can help the oily skinned girls (or even those of us with combination skins) look glowey yet never super-shiney. GLAMGLOW are onto something here, a really interesting and innovative product launch!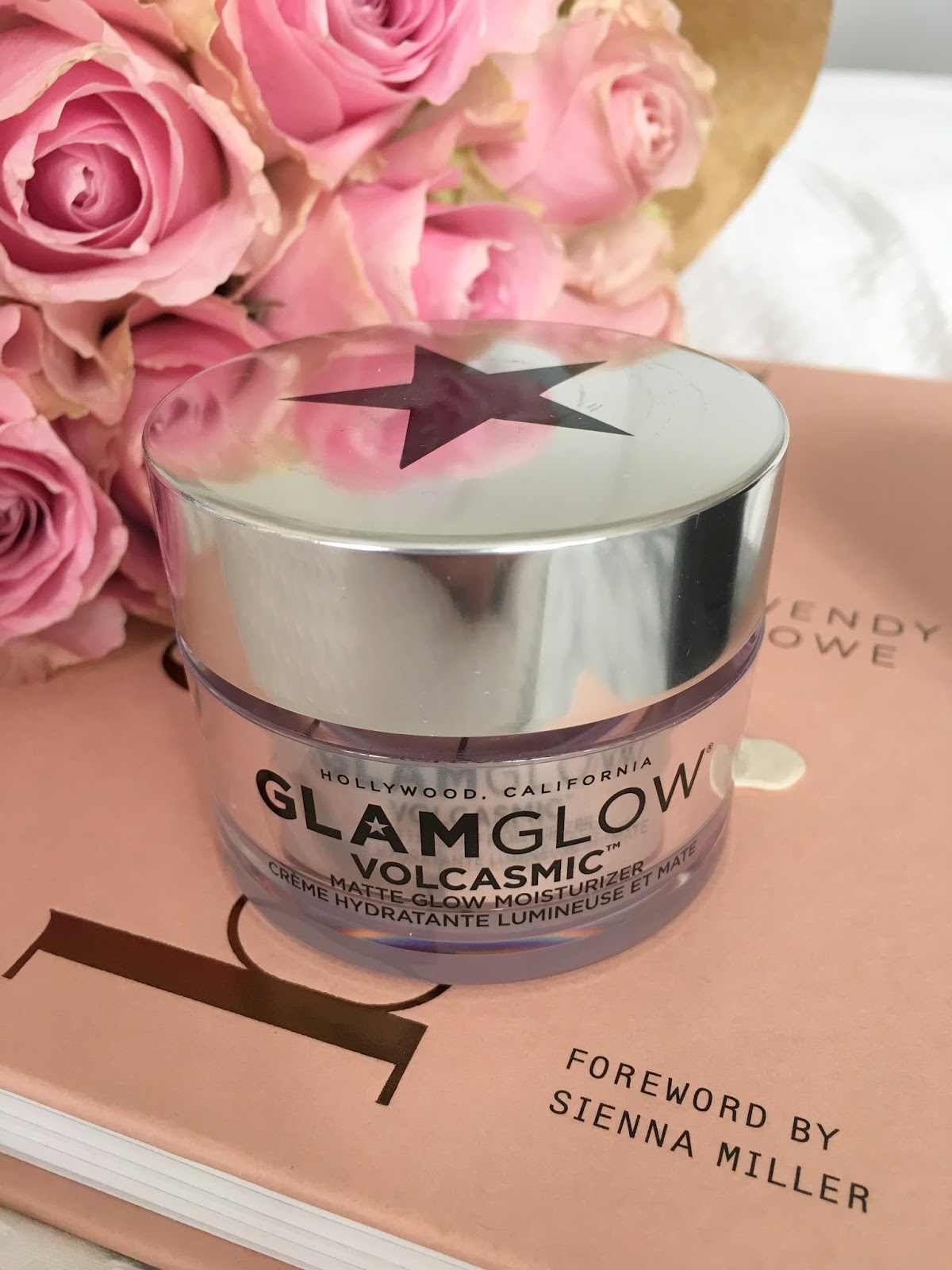 BECCA Backlight Priming Filter
I bought this on my recent trip to Italy (not available in South Africa) and it truly is something special. The product is a super-glowey creamy liquid and one pump covers the whole face. It blurs out imperfections and makes my skin look even and radiant instantly. It is pricey, but is most certainly a product I would purchase again. I am not so sure it necessarily makes your make-up last that much longer like some of the below, but that isn't really my concern as my make-up tends to last well. If this is an issue for you, then perhaps read on for some other options.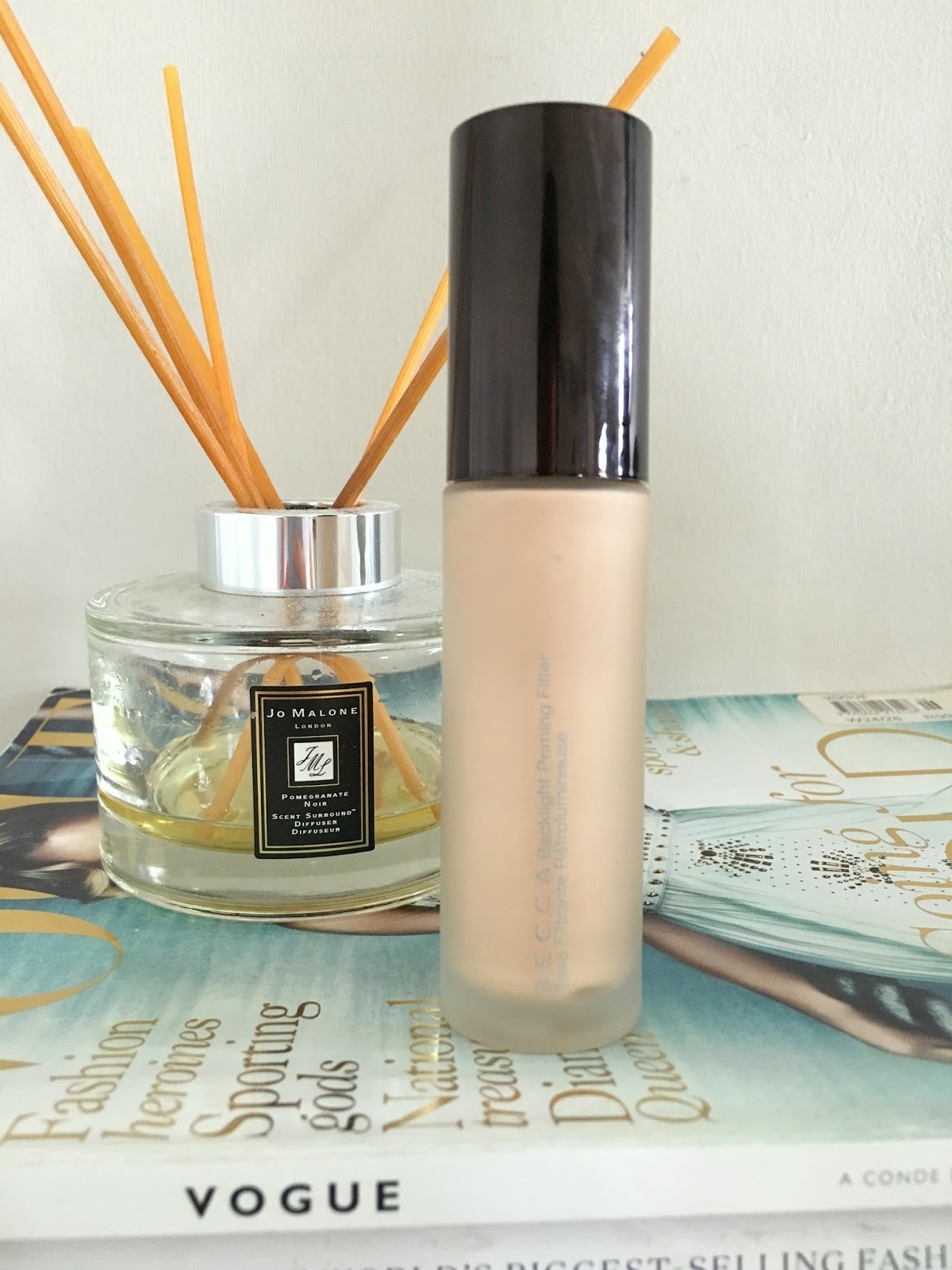 Urban Decay Urban Defense Complexion Primer spf 30
Urban Decay launched a bunch of priming products a few months back. The brand is well-known for their setting sprays to make your make up last all day (I'll get to these a bit later), but they didn't really have products in the primer category, until this launch. The Urban Defense one stood out to me and has been a constant in my routine ever-since I got it. It glides onto the skin like silk and the main benefit is that it blurs out all your enlarged pores and adds a spf of 30. It does dry down to quite a matte finish which I thought I wouldn't like (as I have dry-ish skin), but it creates a great foundation for your base – reducing unwanted shine and making everything appear smooth and even. This stuff is great for longevity and would work well for all skin types (perhaps test it if you have a darker skin as I would be weary of a white cast being left on the skin).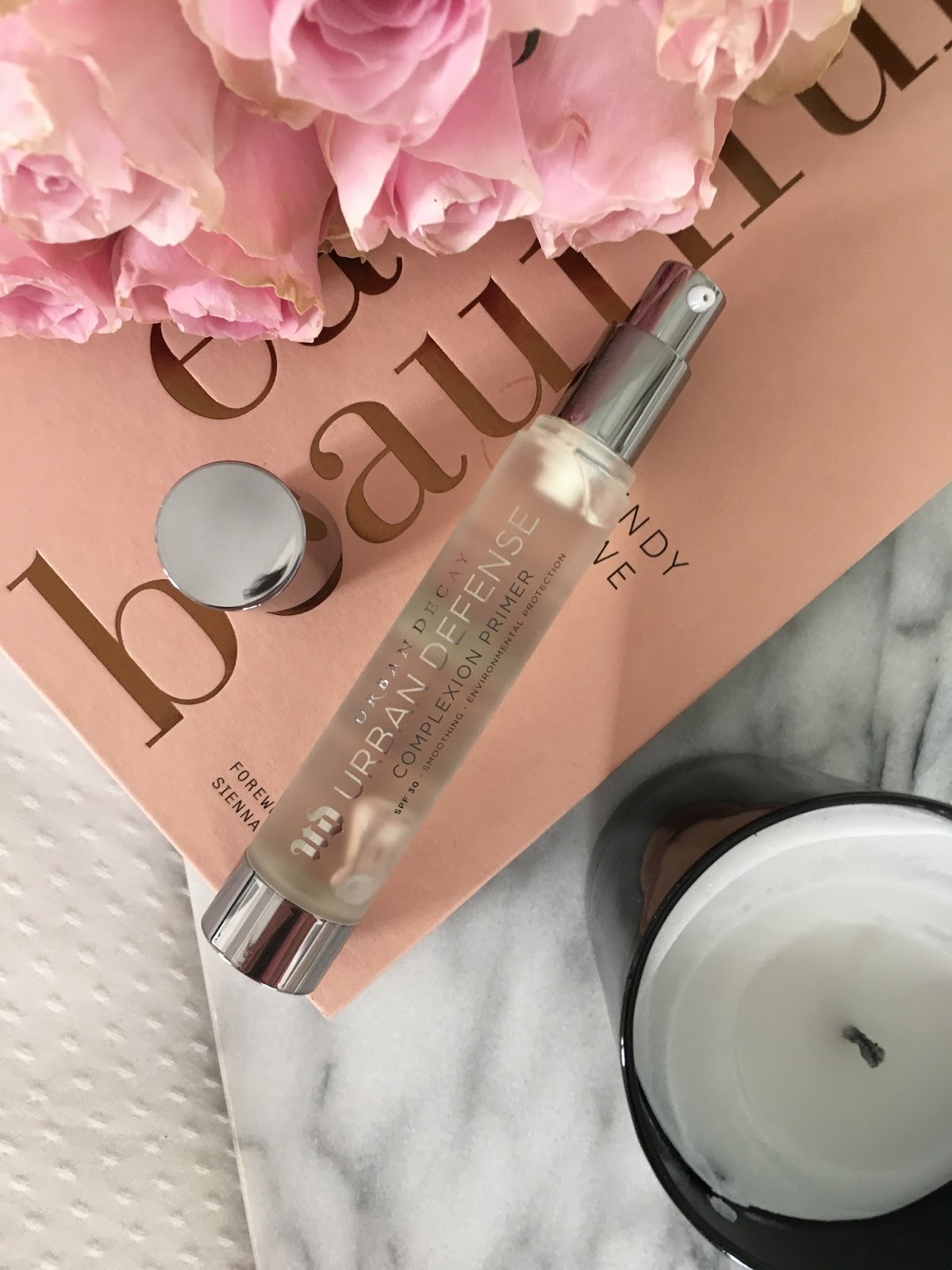 Smashbox Photo Finish Primerizer (NEW)
This is a brand-spanking-new launch from Smashbox(the queen of primers), so I had high-hopes. This one also got me particularly excited as, for us dry-skin-gals, the idea of a primer and moisturiser in one is HEAVEN! It's packed with Hyaluronic Acid for maximum plumping and hydration and aims to extend your make up longevity. I love that you can apply this before your foundation or mix it into your foundation for a light, glowey finish. It doesn't feel waxy on the skin, but rather light-weight and refreshing with a cooling effect too. I have only used this for about a month, but it's already a firm favourite and so up my alley in terms of how I like my make up finish to be; light, dewy and fresh.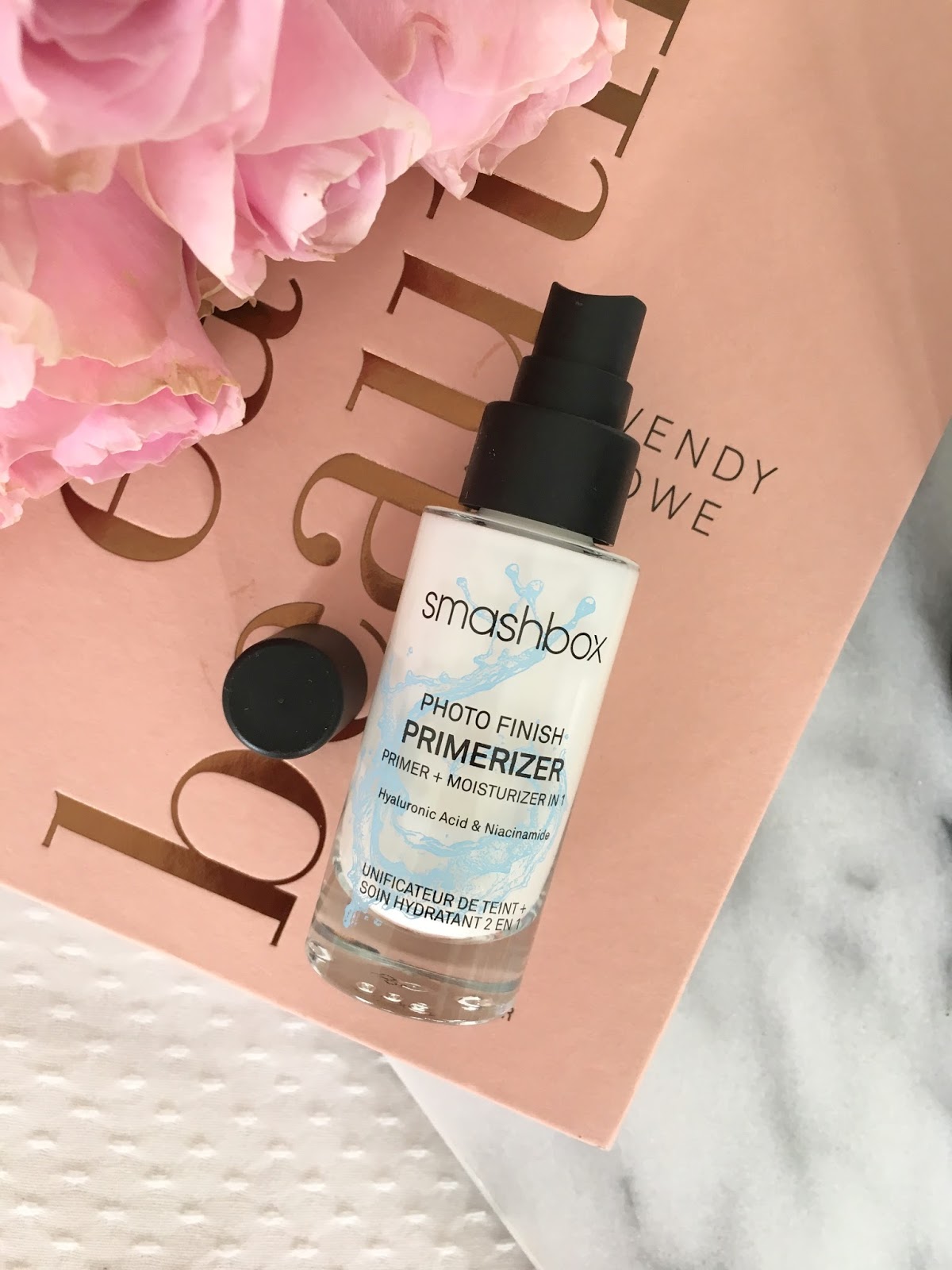 Smashbox Photo Finish Iconic Primer Stick
This is also a newbie from Smashboxand a product that I know will do very well in South Africa. The Primer Stick is essentially the much-loved original Photo Finish primer in a solid, stick format. Win for travel! This can be applied under or over your make up to keep things in place and matte. I have been loving this for my handbag and pop a few streaks over my t-zone when I'm looking a tad oily. For you ladies who, come mid-day, look super shiny (in the wrong way), this may be your new lifesaver. The aforementioned primer is definitely more suited to my needs, but wanted to give this one a mention as know a lot of people struggle with oily skins and their make up not lasting.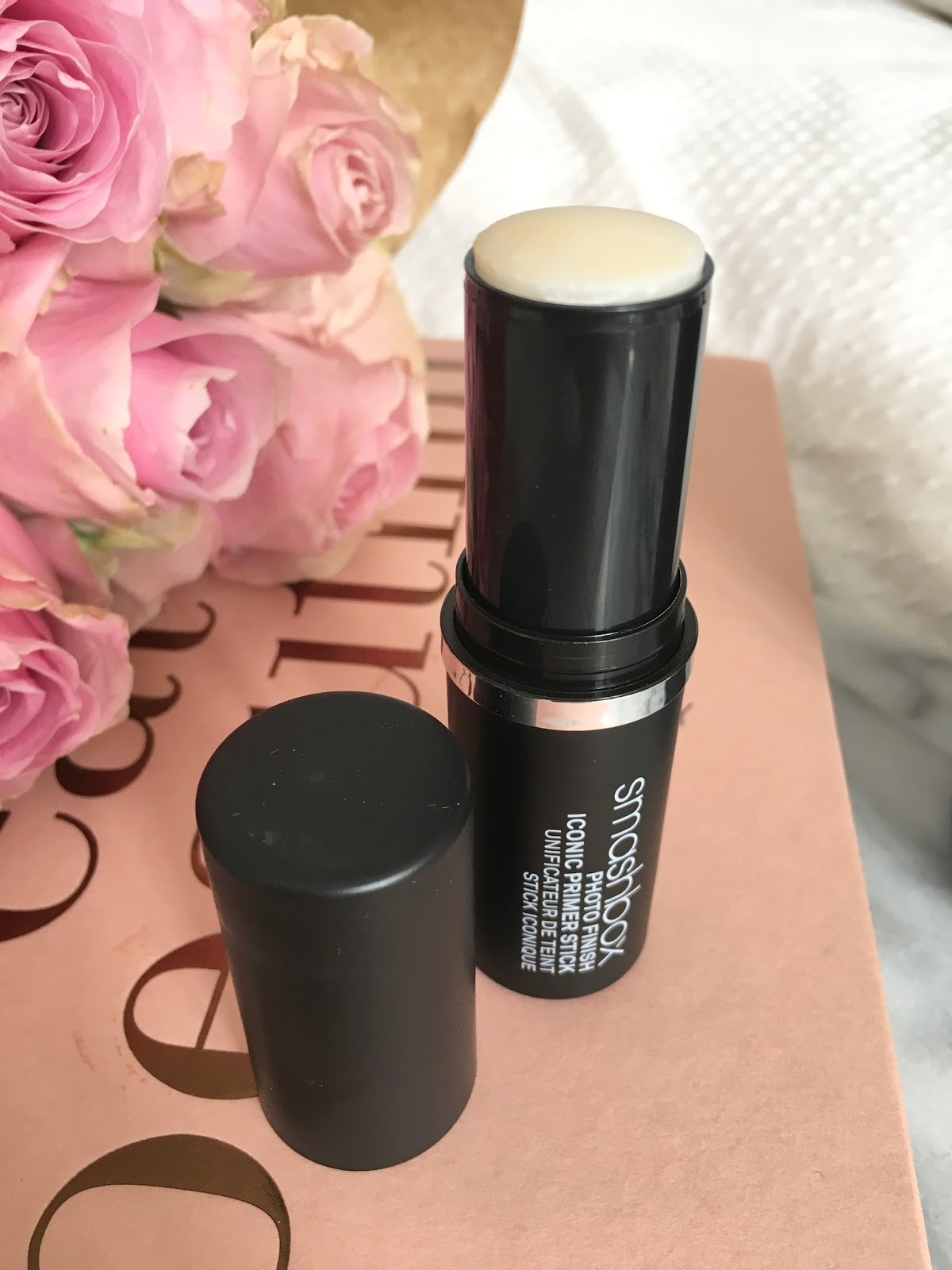 GLAMGLOW GLOWSTARTER
I have spoken about this a lot already, but I wanted to mention it again in this post. This isn't a primer, as such, but a great way to prep your skin if you want to ramp up that glow (which is basically my aim every day). For those of you with oily skins, this won't be for you, but for those of you with drier skins you will feel like you've died and gone to heaven. I slather this all over my face (!!!) (you can be more subtle and just put it on areas like cheekbones and bridge of the nose). It comes in three shades (I use the middle shade, Nude Glow) and has little pearlescent particles in it to keep you glowey and looking fresh faced all day. It also smells like a candy store.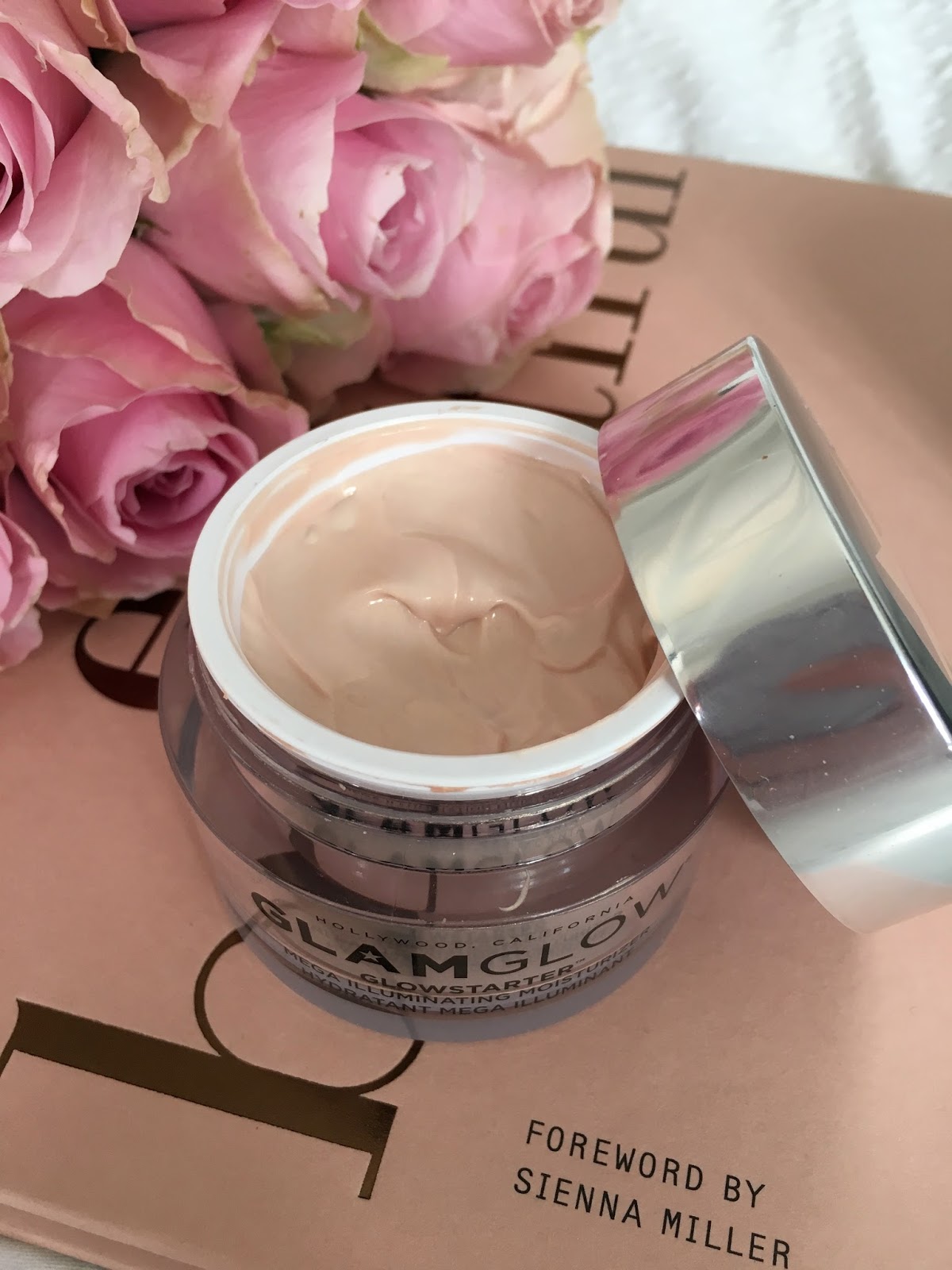 Urban Decay B6 Vitamin Prep Spray
This stuff is fab, and one that fits really well into my routine. This product is perfect for those of you who don't do a heavy face of make up each day, but just want to quickly prep your skin so it looks fresher and younger. The fact that this comes in a spray bottle makes it super quick (no excuses here with time). This spray will help soothe your skin, give a douse of hydration and reduce shine by mattifying excess oiliness. Spritz it on; apply your foundation or tinted moisturiser and you're good to go!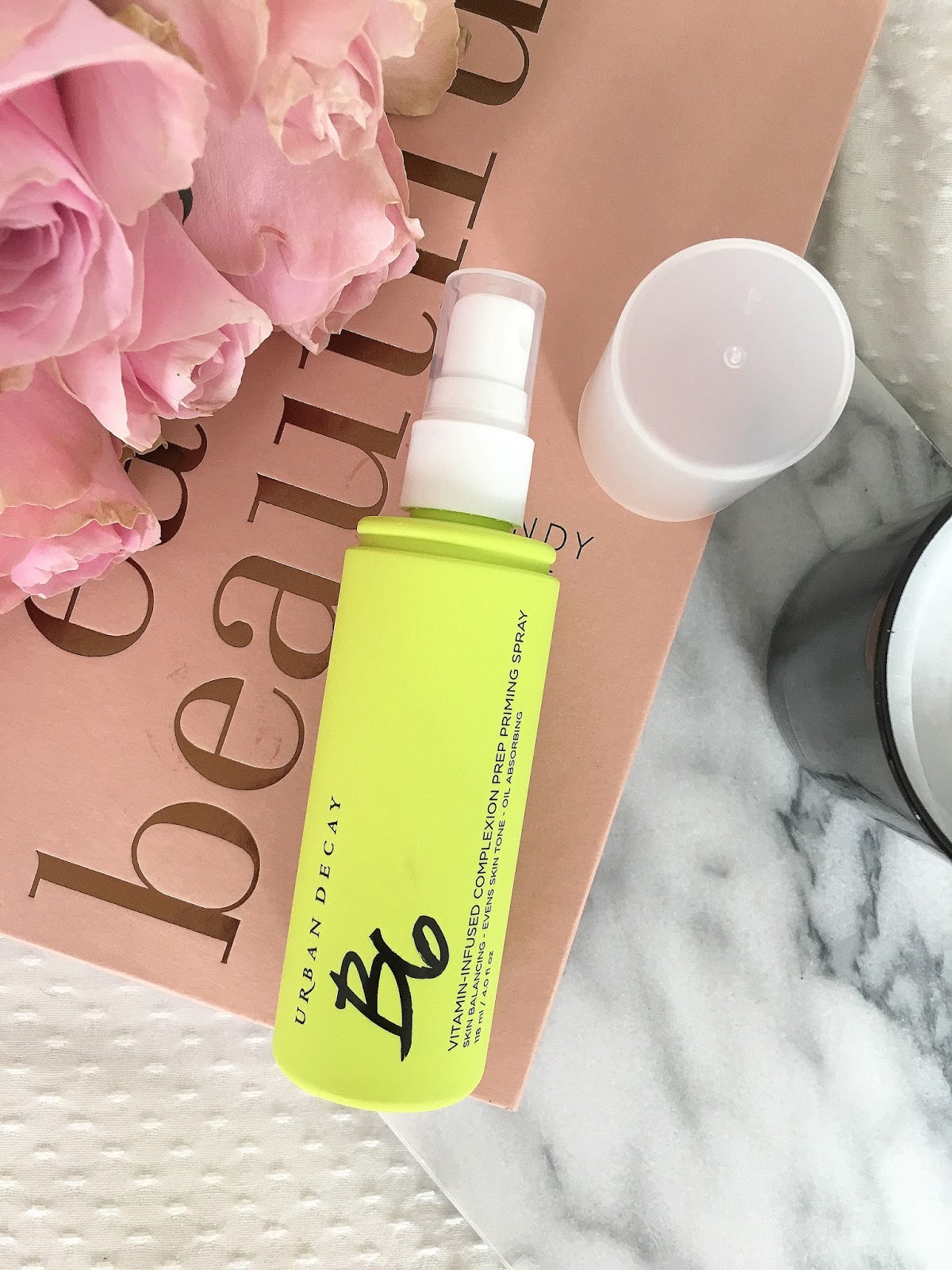 SETTING
This is by far my BEST step of my make-up routine. I never, ever go without a good douse of setting spray. When I get asked what I have on my skin to get that glow, I always mention my setting spray. It ensures I never look cakey, plus leaves a beautiful glowey film over my skin that keeps things in place. If you aren't doing this step in your make up routine, listen up!
Urban Decay All Nighter Setting Spray
I am not going to harp on about this as you already know that I never really shut up about this product. I have gone through countless bottles and used it long before the brand launched in SA. It's absolute gold in a bottle and fab for all skin types. I wouldn't say that it's particularly focused on glow really, but this stuff is ALL about longevity (hence the name). Your make up won't budge, honestly! In terms of products to make your make-up last – you don't get better than this.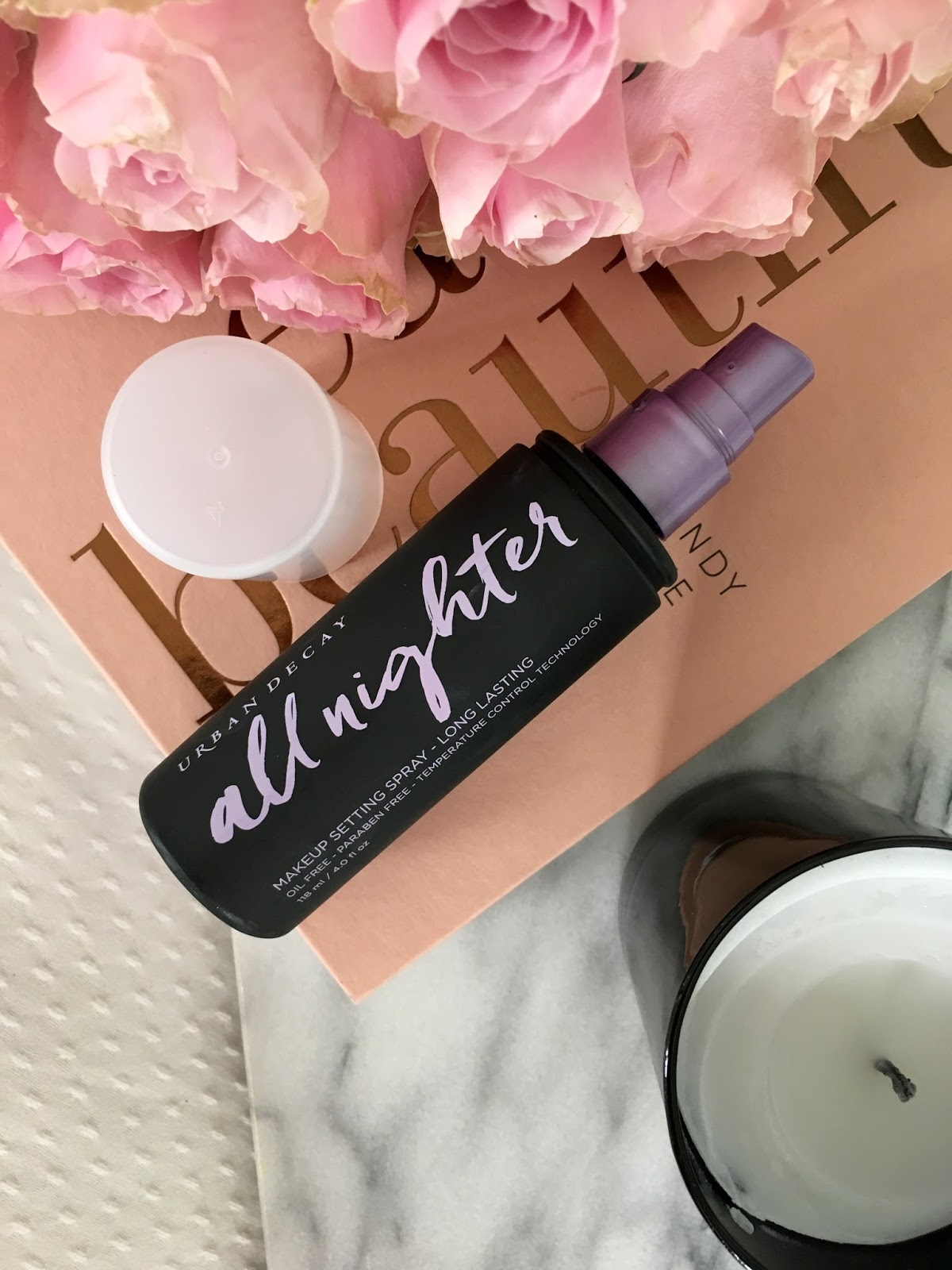 GLAMGLOW GLOWSETTER
Again, you have heard me bang on about this one too. I am nearly done with my bottle, so that's saying a lot! This stuff smells heavenly and does a multitude of things; from hydrating your skin and adding an all-over glow to setting your make up and refreshing dull skin. It's the kind of mist you can spritz on whenever your skin needs that 'pick me up'. I have also been loving spraying this onto my damp Beauty Blender to blend in concealer and foundation. Longevity wise, it's not really this products focus, but glow and hydration wise, it's a good one to look into.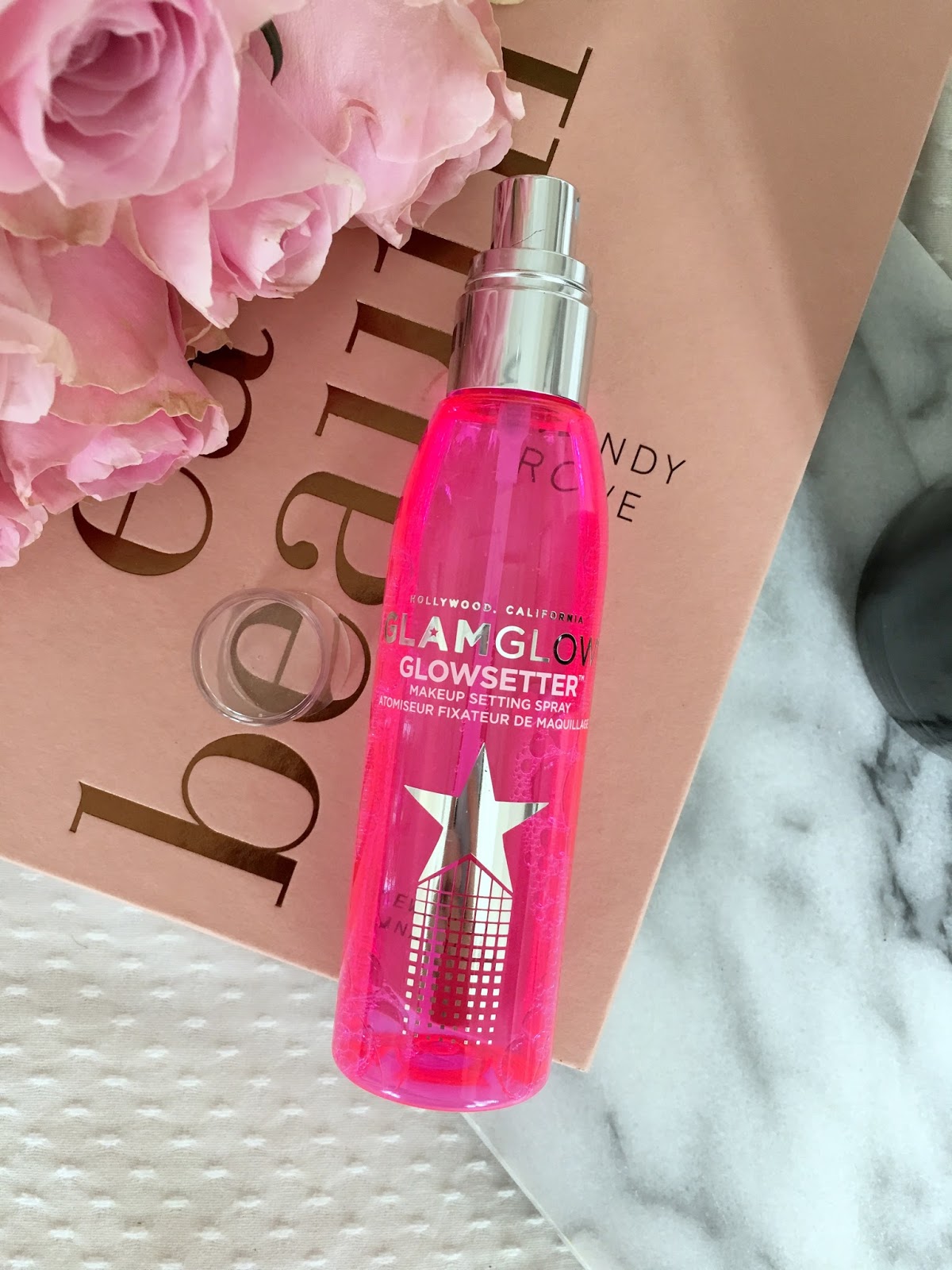 MAC Fix+
I can't speak about setting sprays and forget Fix+. I've used this for years and will always have it in my collection. I mainly love it for the glow it gives my skin and the way it makes my makeup look more natural when I've been a tad heavy-handed. This is your all-rounder spray that makes skin look hydrated, fresh and rested.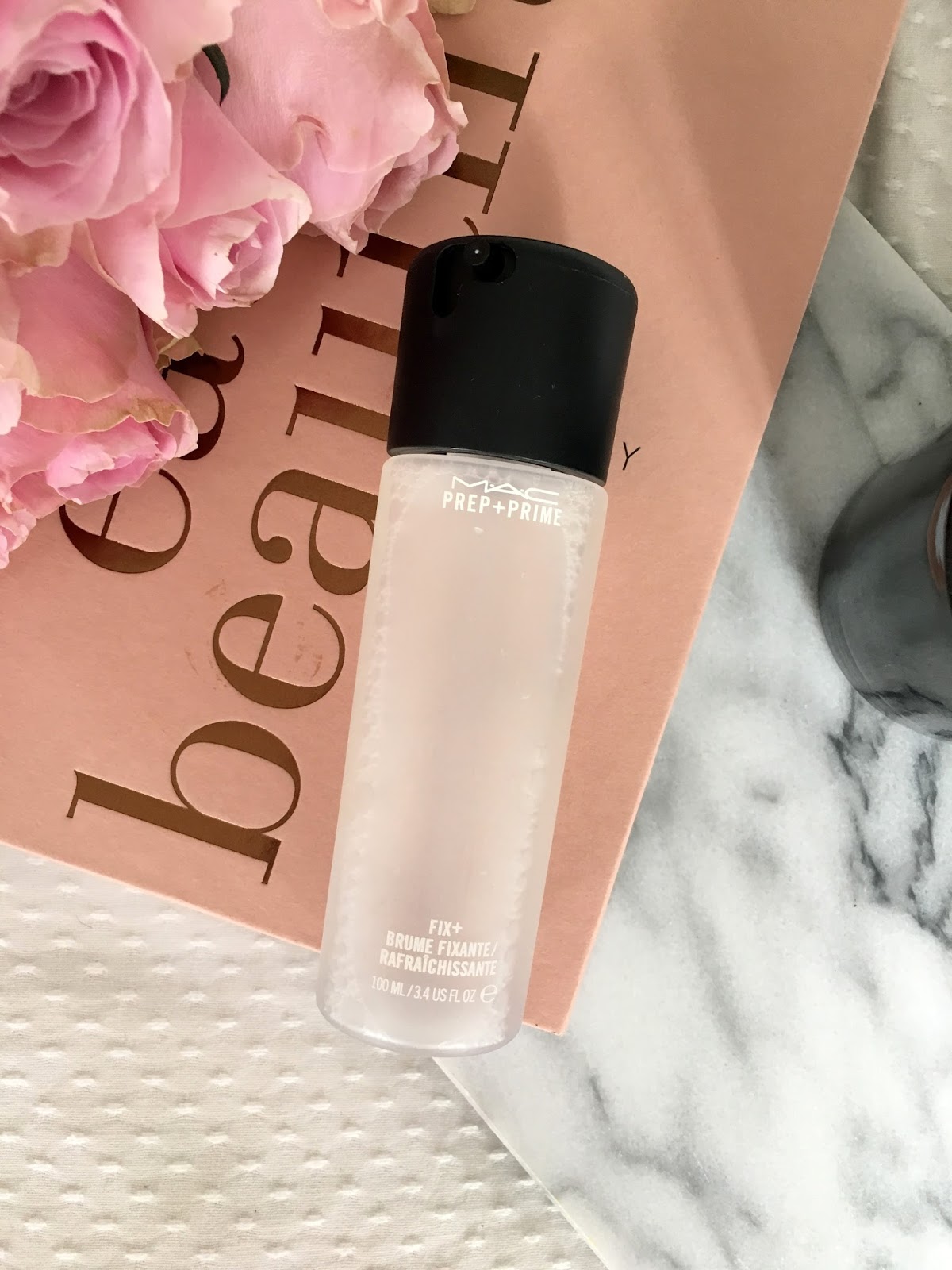 Elizabeth Arden 8 Hour Hydrating Mist This isn't a setting spray, but a great touch up mist for days where you need extra hydration, skin protection and an added glow. This stuff is great to ensure your make up looks more seamless (less 'sitting' on the skin) and that your skin feels more supple and hydrated. R350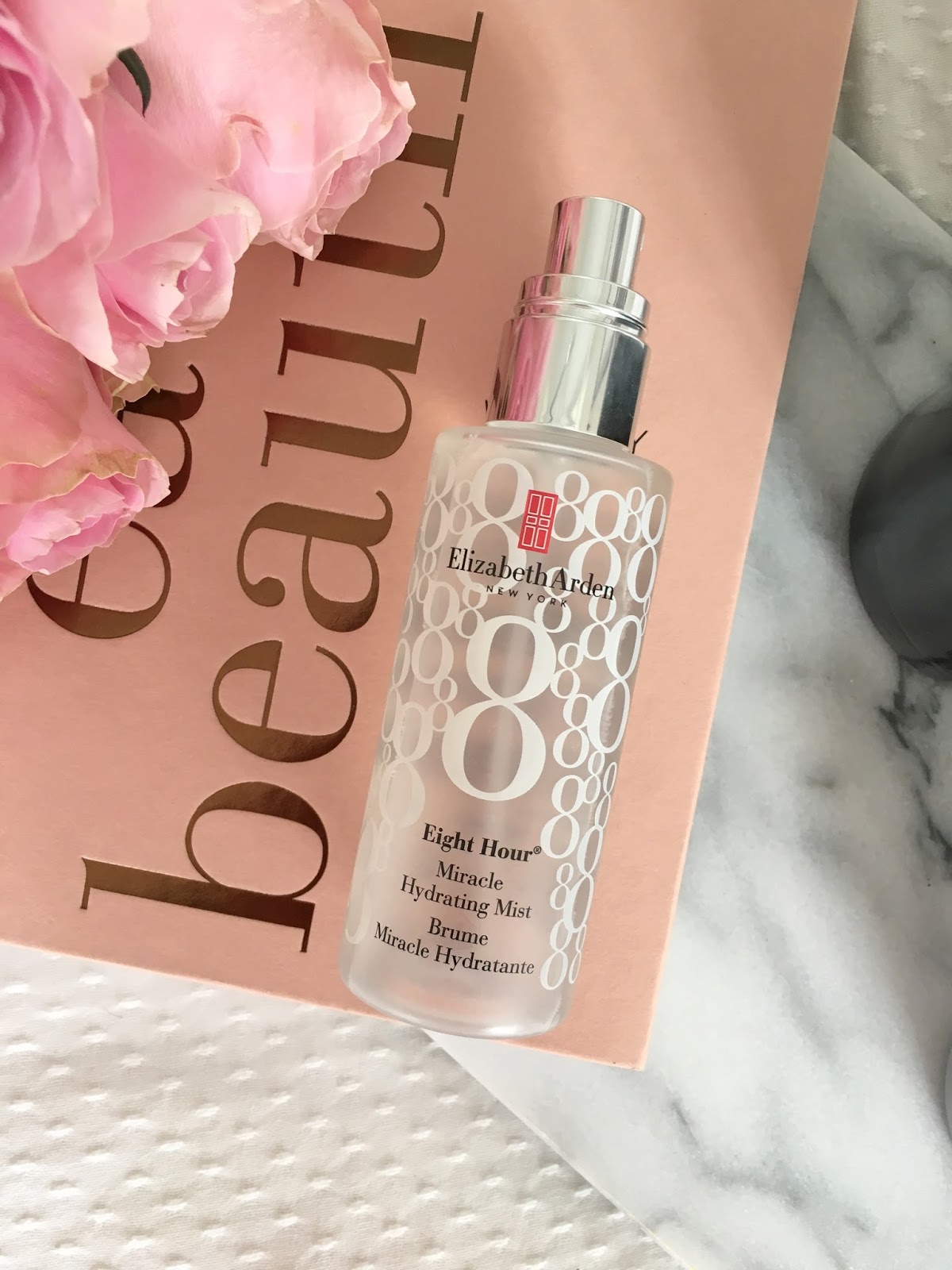 That's it – my summary of my fave prepping and setting products. Doing these two steps will make all the difference to your skin and make up!
https://kissblushandtell.co.za/wp-content/uploads/2017/09/IMG_1122-001.jpg
1600
1200
Victoria
/wp-content/uploads/2020/03/logo.png
Victoria
2017-09-01 10:21:00
2020-06-24 15:35:47
Prepping, Priming & Setting – the benefits and where to start