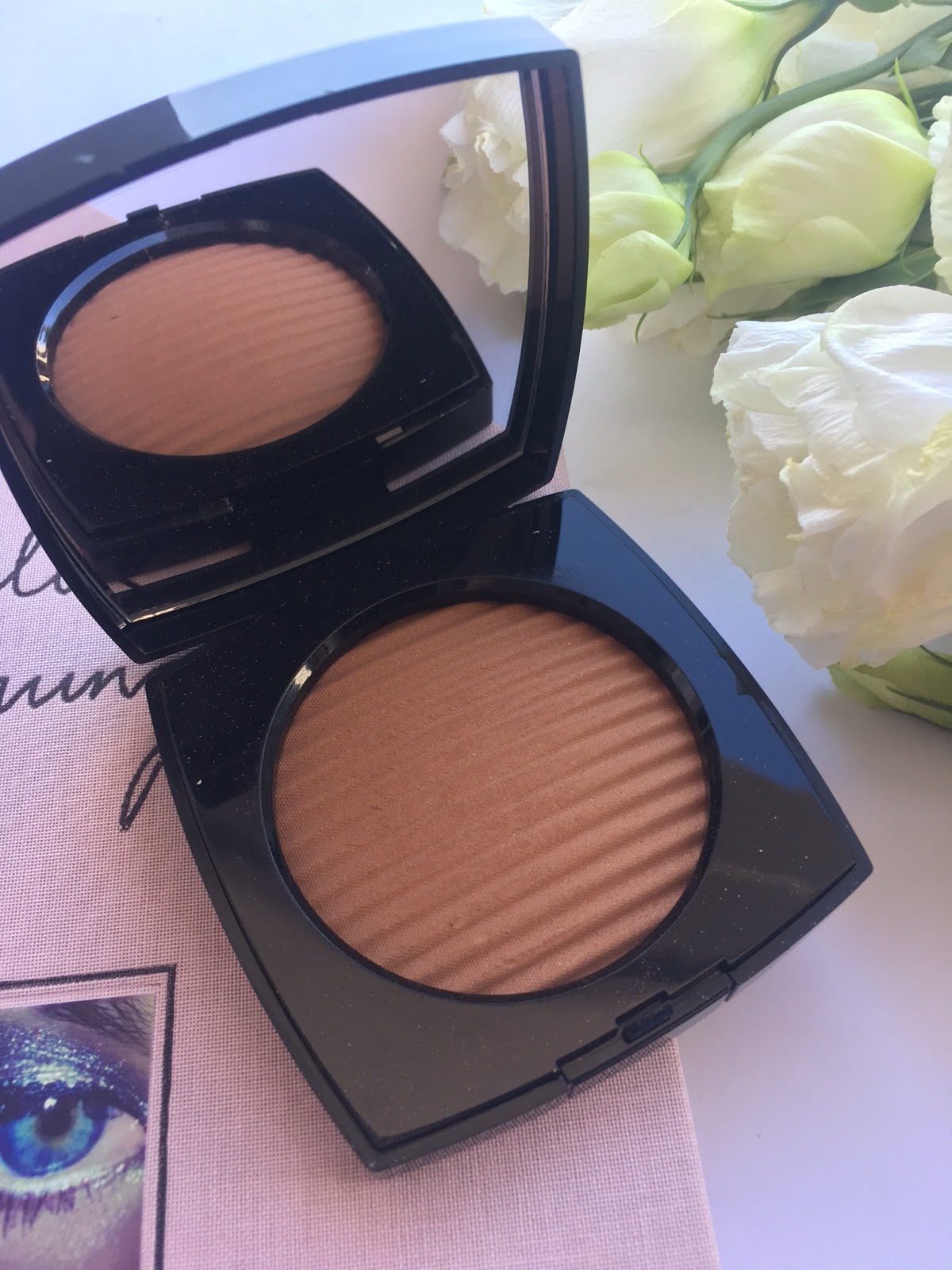 Quick note: I am on holiday for 18 days from today, you can keep updated on my Instagram 🙂
These are some new finds that I've integrated into my make up routine and am really enjoying them. Two are extortionately expensive (sadly), but I still wanted to tell you about them, however, on the whole these products have found a place in my daily routine, booted out some old favourites and I definitely foresee myself repurchasing each and every one of these going forward!
Chanel HEALTHY GLOW LUMINOUS COLOUR – R900
I have not shut up about this on Instagram Stories, so there isn't much more to say here other than that this is pretty much the most beautiful bronzer I have ever used; from the packaging and the scent to the buttery texture and the pigment. It's all unreal. I have the Medium shade and it's the perfect amount of cool / warm tone to not look muddy or orange, yet still look bronzed and contoured. Adore it! Please make this a permanent product, CHANEL. On counters now (limited edition)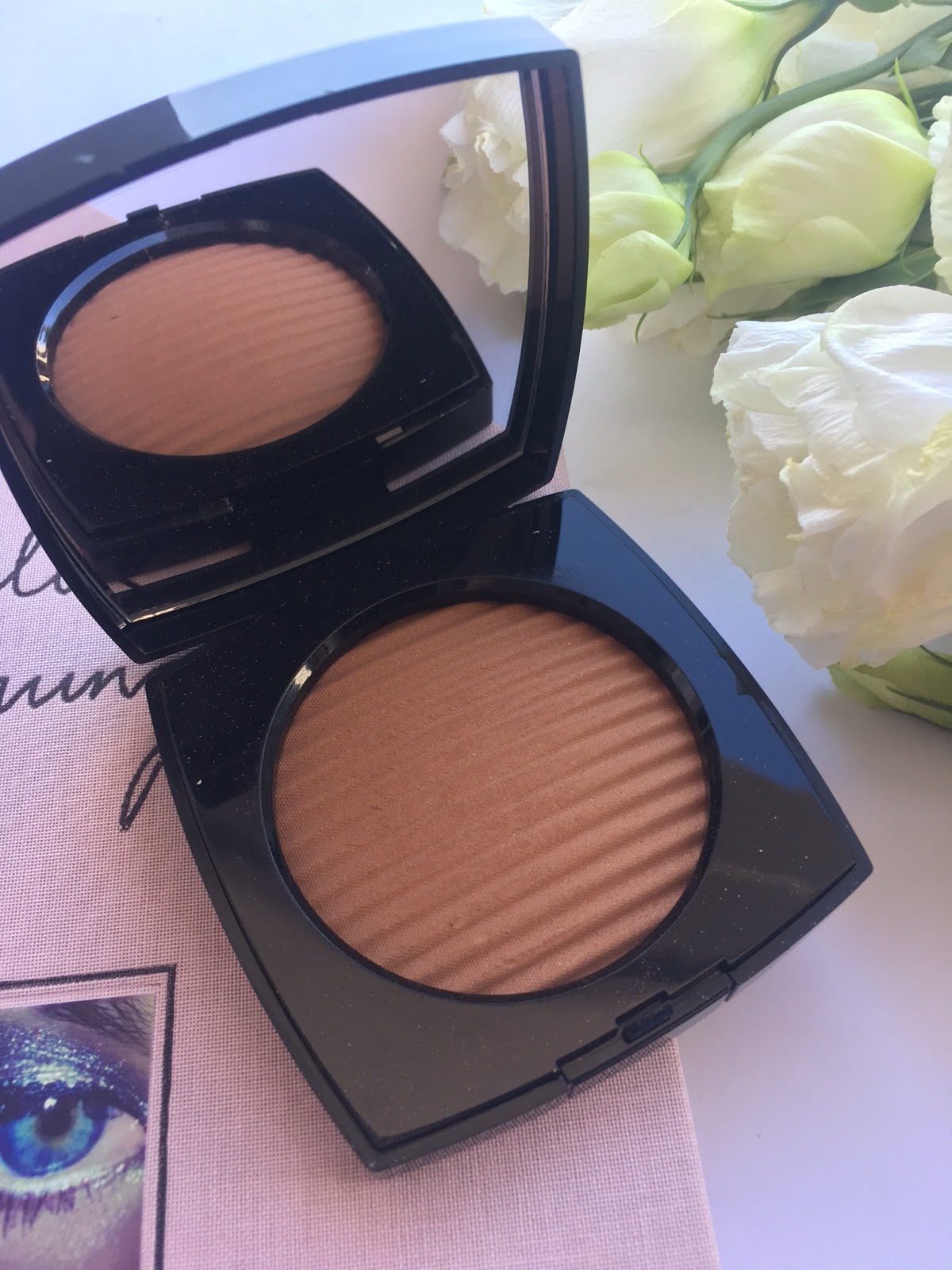 Clinique Lash Power Flutter to Full Mascara – R345
I have also spoken about this loads on social media. I have been using this solidly for 3 weeks now. The mascara has three different options for how dramatic you want your lashes to be. I have only been using the most dramatic, obviously. It coats the lashes beautifully with the narrow brush, which makes it easy to get to the lashes on the corner of the eyes. I must say, Clinique have really been impressing me of late! Loving there latest launches! Buy here.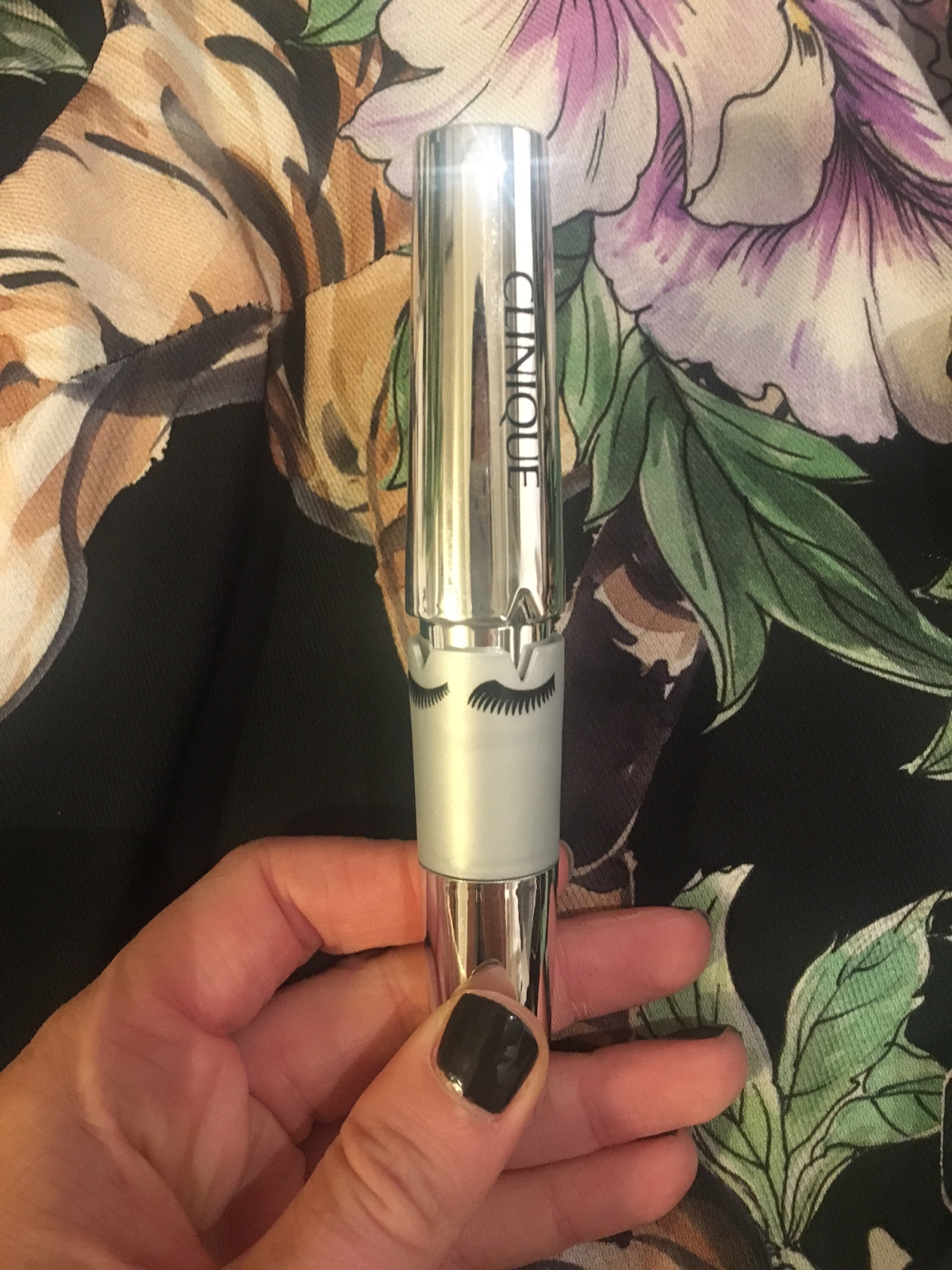 GLAMGLOW Make Up Setting Spray – R400
A setting spray always makes my heart very happy, never mind a setting spray from GLAMGLOW. I don't think I've ever unboxed at item as quickly as this one! The brand that became famous for their beautiful masks, is new to the setting spray game but they have nailed it, in my opinion. The spray makes my make-up look glowey, without looking too oily (I'm looking at you Tatcha Radiant Skin Mist!). The spray is packed with a blend of three antioxidant teas—green, red, and white—to soothe skin and combat redness. It's also packed with caffeine to instantly refresh dull, tired and puffy skin. Literally the perfect travel companion. The mist is also super-fine. What's not to love?! Buy here.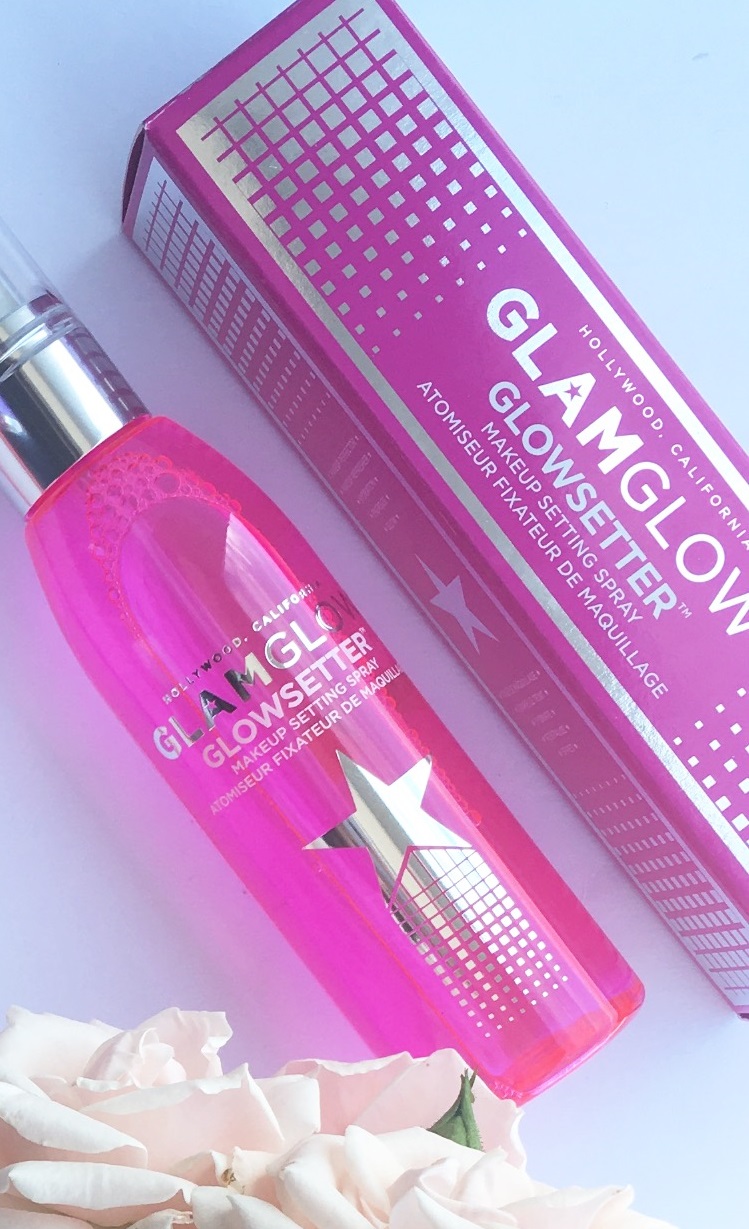 Urban Decay Vice Liquid Lipstick (Crimson) – R290
This is a brand new launch from UD and, jeepers, this brand know how to create great make up! The liquid lipsticks come in 30 shades (matte and metallic) – the metallic won't be my cup of tea, but I am ALL about the mattes. I got two fantastic shades that are so up my alley (thank you, Urban Decay) – the first is a deep, wine red called Crimson. It's a shade of red I actually don't have in my collection (shock horror). A few of you asked about it on my Instagram stories and commented on what a beautiful shade it is – it's truly gorgeous and the ultimate winter red. The other shade I got was WSM which is a rosey-pink (again, such a me colour) – I have only worn this once but plan on taking it on my summer holiday where I will wear it all the time.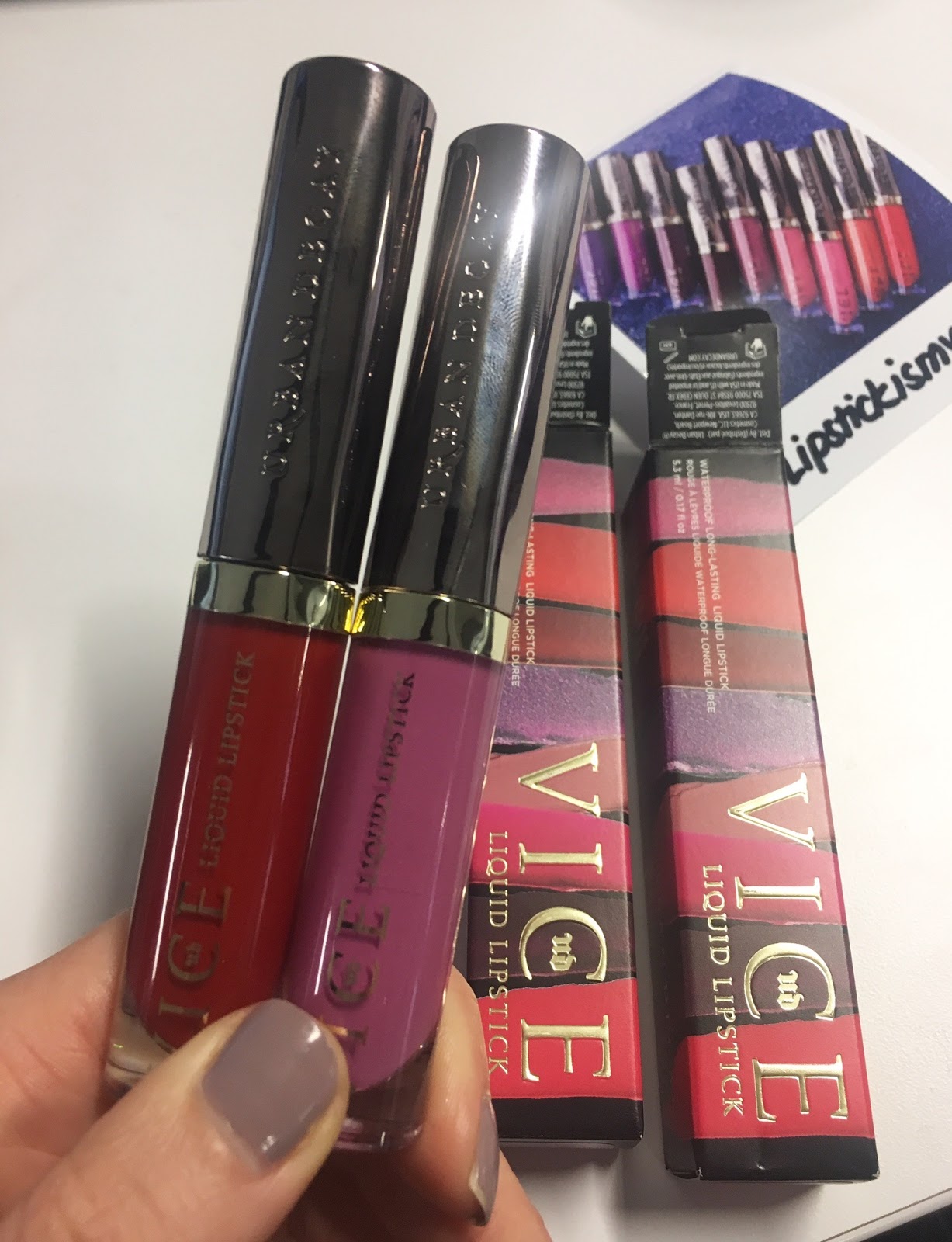 The formula goes on as a wet liquid and dries down to a very comfortable matte – nothing too drying, just make sure your lips are hydrated as you normally would pre-application. There is a dry-down period where it does feel slightly sticky, so best to let it set properly. I didn't touch mine up once through the entire day, and that's saying something when wearing such a deep red. Buy on Foschini Beauty later this month.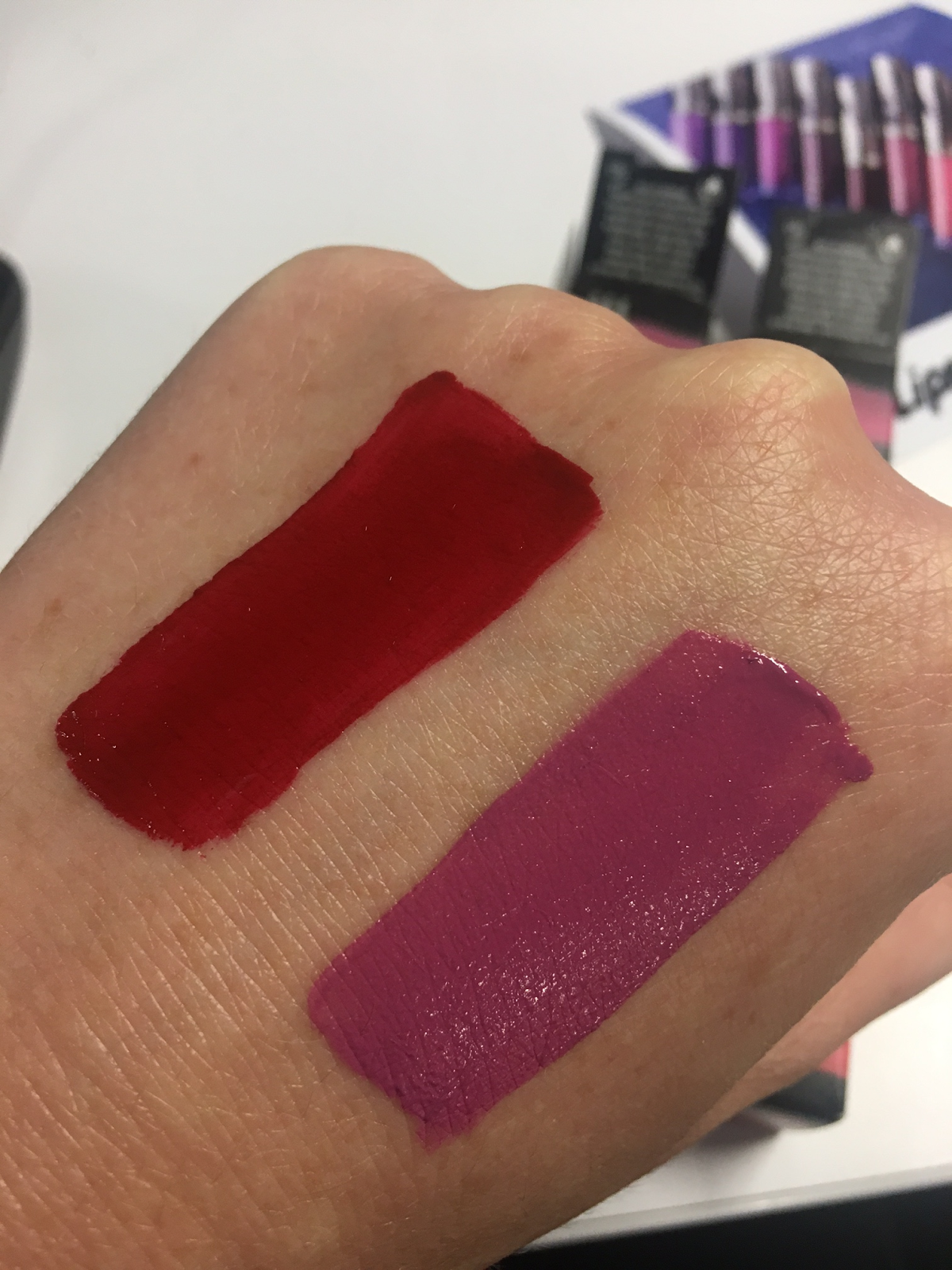 Crimson top, WSM bottom
Lancôme Matte Shakers – R315
Now, to be honest, the original Juicy Shakers did nothing for me. They were just another sheer lip product that didn't justify the price. These, however, are very different to the originals. The Matte Shakers are packed with pigment and come in 7 shades – all the shades are pretty punchy and dramatic with few nude shades (which I would love to see more of). I tried shades Pink Power (387) and Kiss Me Cherie (374) and have really been enjoying them. You would have seen the Pink Power on my Instagram Stories – I'm not usually a pink lipstick kinda gal, but this shade just works. My favourite has to be the Kiss Me Cherie – a punchy cherry red. The Matte Shakers have the same applicator which feels lovely on the lips (I hear this one is a little firmer and pointier for a more precise application). The product also doesn't dry down to a complete matte which I like, it's more a semi-matte but the pro here is it doesn't dry the lips out at all. In short, these have found a definite place in my make-up bag (unlike their predecessor). A side note is these are a lip stain like no other – just be warned they are tough to remove, which may be a pro in some cases but not so much when I end up going to yoga with a full-on red lip! Buy here.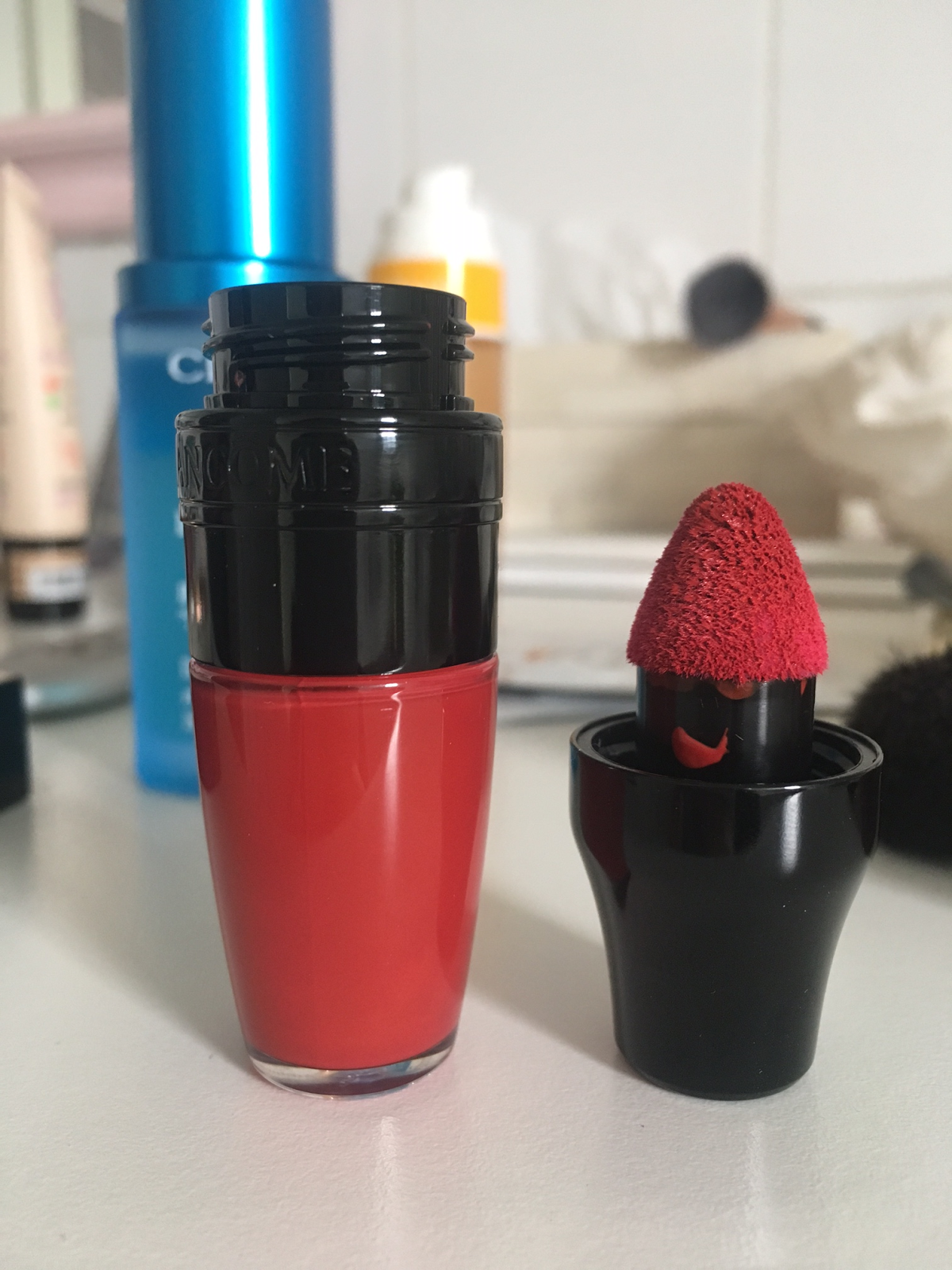 Sisley DOUBLE TENSEUR INSTANT & LONG-TERM – R1750
First things first, I know we are in a recession so you absolutely do not need this product but if you a die-hard Sisley fanatic like me, well then maybe you do! This is a new launch of theirs that has got outstanding reviews for good reason! It's an odd product as quite multi-functional – many people have referred to it as Sisley's new primer, but it is so much more than that. The brand describes it as a 'powerful moisturising lifting skin care product with botanical extracts that not only works instantly but over the long term too.' I basically never want to have to apply make up without this stuff as my base – it makes my skin look taught, plump, fresh and so hydrated. It's a gem and no other primer will ever make me feel as happy as this one does (Sisley, you have ruined everything for me!). In store now.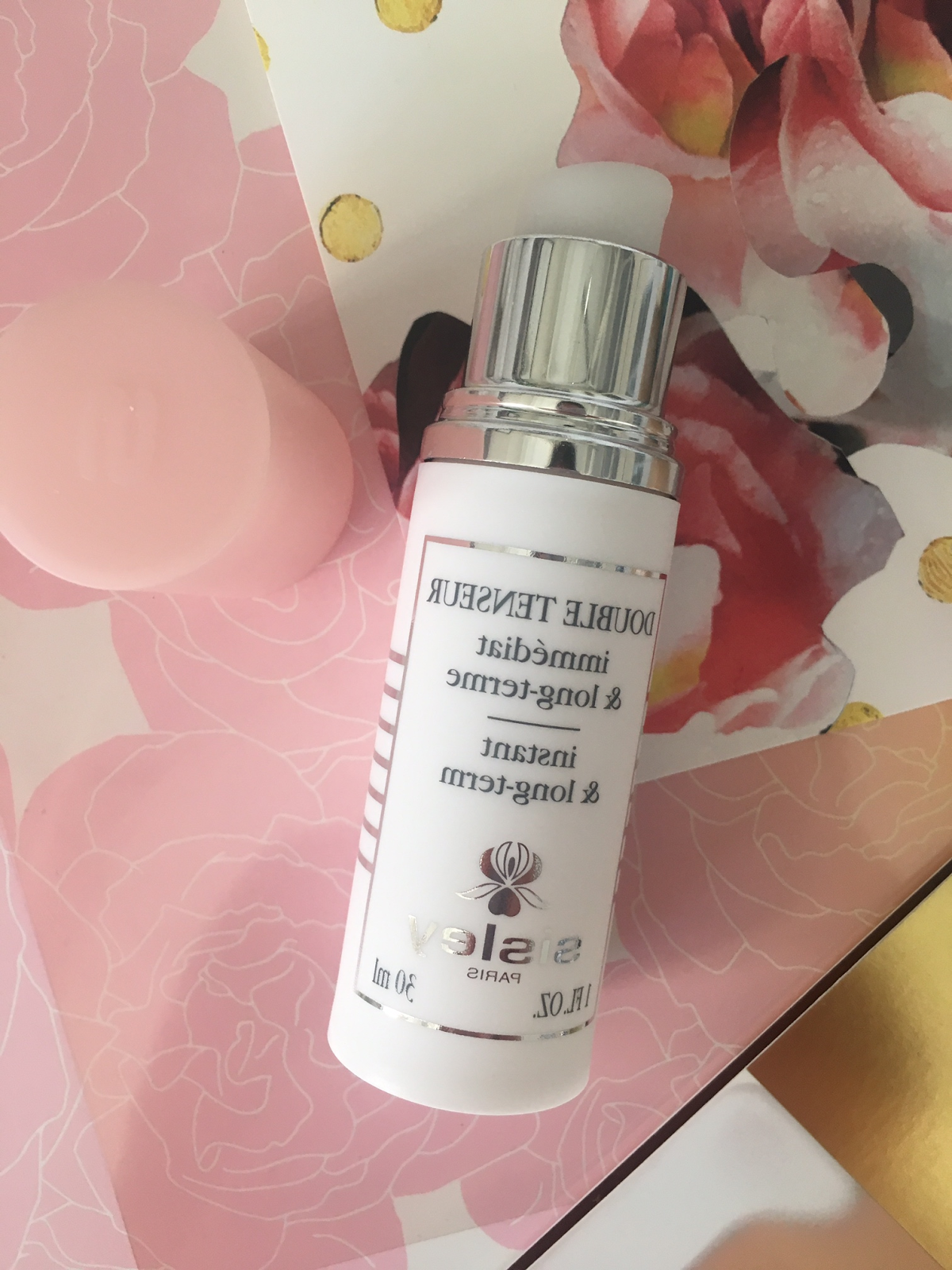 LUSH PIGMENT (PASSIONATE) – R195
This was an expected discovery for me – as you might have seen me reviewing on Instagram. I am such a die-hard Lush fan, especially their bath and body products, but hadn't ever really tried their colour items. The team kindly sent me three colour pigments and the Passionate one has fast become by go-to for a touch of cheek colour (Believe is also amazing). It's so easy to use and can be used on the lips too (I prefer cheeks). The pigment really is full-on so you literally need a touch on each cheek (less is more here) and I have been using a foundation-type brush to blend this in. It makes my skin look amazing and super natural. I also love how easy it is to pop in your handbag for on-the-go touch ups! Also, with the amount you need, this will literally last forever!
It comes with a doe-foot applicator and the actual pigment is quite a dry-powdery-liquid (hard to describe), but this is why I love it as it doesn't disturb my foundation and makes my skin look very dewy. Buy here.
https://kissblushandtell.co.za/wp-content/uploads/2017/06/IMG_7674.jpg
1600
1200
Victoria
/wp-content/uploads/2020/03/logo.png
Victoria
2017-06-20 10:09:00
2020-06-24 15:36:41
What's New in my make-up routine?