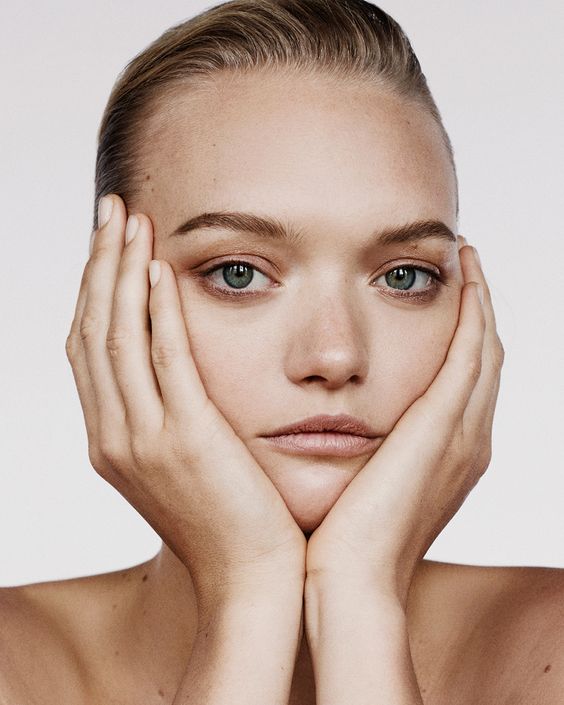 You all know what an advocate I am for exfoliating – in my opinion it is the single most important step (OK, aside from hydrating and protection), but it is definitely the one step in a skincare routine that people are most slack about and if they do include this step in their routine, then it is often done incorrectly which can cause sensitivity and damage to the skin.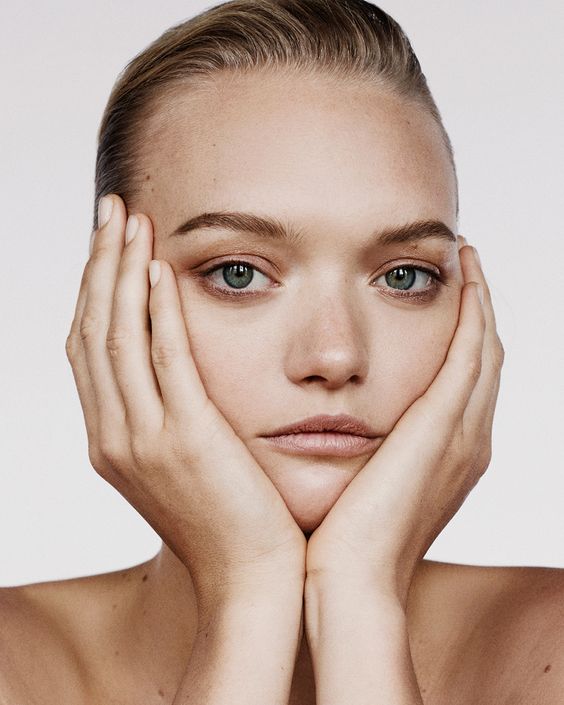 I exfoliate my skin using what is termed 'chemical' exfoliators – these are exfoliators that contain ingredients that 'eat away' at the dead skin cells –no scrubbing needed. The exfoiators that contain little beads or scrubby bits are called 'mechanical' exfoliators as they actually require a scrubbing action. Now, these aren't all bad but should be used very sparingly. The below three products are all chemical exfoliators that I have been testing over the last three months to give them a proper run – I find I need a while to gather a fair opinion with exfoliating products as they aren't used daily. Have a read below as these two really are fabulous!
Exuviance Triple Microdermabrasion Face Polish – R765
This product contains a blend of physical, chemical and enzyme rejuvenators to create the perfect concoction to rid the skin of old skin cells that cause dull, sallow skin, block pores and lead to dehydration and ageing. I can't really rave about this enough – my skin hasn't been this bright and glowey from a single product in a while. So much so that I have received a few comments on it!
A photo posted by Kiss, Blush & Tell (@kissblushandtell) on May 18, 2016 at 10:16pm PDT
Now this one does contain, as mentioned, 3 different types of exfoliating ingredients that all work in conjunction to slough away anything old and flakey on the skin – one being a granular crystal. I will always be a sucker for a bit of a scrub every now and again and just be weary of not going too wild on the scrubbing action. If you are red and suffer from sensitivity or just happen to exfoliate often, then no need to scrub at all. I really encourage you to try and read your skin and give it what it looks like it needs – for example if there are particularly rough areas, then perhaps do some gentle exfoliating on that area and if there are areas with broken veins and redness always avoid rubbing that sensitive skin. All in all, this gives me the results I want; a clean, smooth canvas that is ready and waiting to absorb any hydration I apply afterwards. My make-up goes on a dream afterwards and I look that much less tired and stressed. Thumbs up on all levels, and smells fab! See online from the Dermastore here.
Kiehls Nightly Refining Micro-Peel Concentrate – R750
This is a new launch from Kiehl's and, for a change compared to other chemical exfoliators, it steers clear of glycolics and instead uses Quinoa Husk – I was a tad weary when I first got my hands on this as HOW could an ingredient possibly measure up to the results of a glycolic acid, but I was wrong. So, so wrong!!!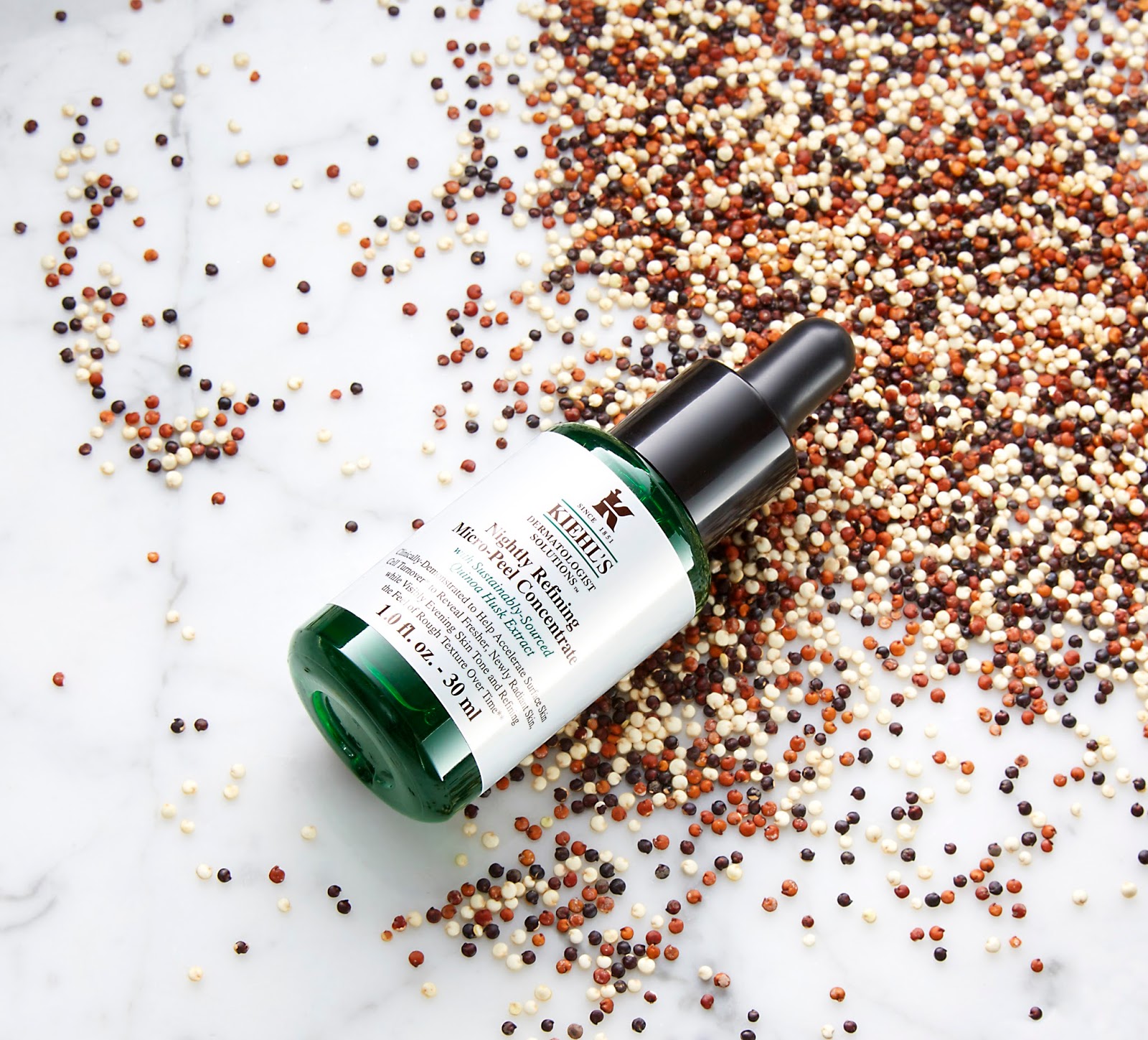 I have been using this underneath my night cream, after cleansing every. single. night and am such a fan. It keeps my skin texture amazingly smoothe which I love as I do have a dry skin and it's great to have a product in my routine that constantly keeps those dead skin cells at bay. I have still been including a full exfoliation with a product like above, however, this is working wonders in keeping my skin hydrated, whilst still feeling smooth, even and plump. For those with more sensitive skins, I have no doubt that you will be fine with this product but definitely test it out first. Also, you may want to use it every second night and be sure to include your spf during the day. It really is a beautiful launch from Kiehl's and one that has really stood out to me! Please note my skin is not sensitive at all, so would not advise using this with another product like I mentioned above – using this on its own would be ample exfoliation for sensitive skins.
Peter Thomas Roth Pumpkin Enzyme Mask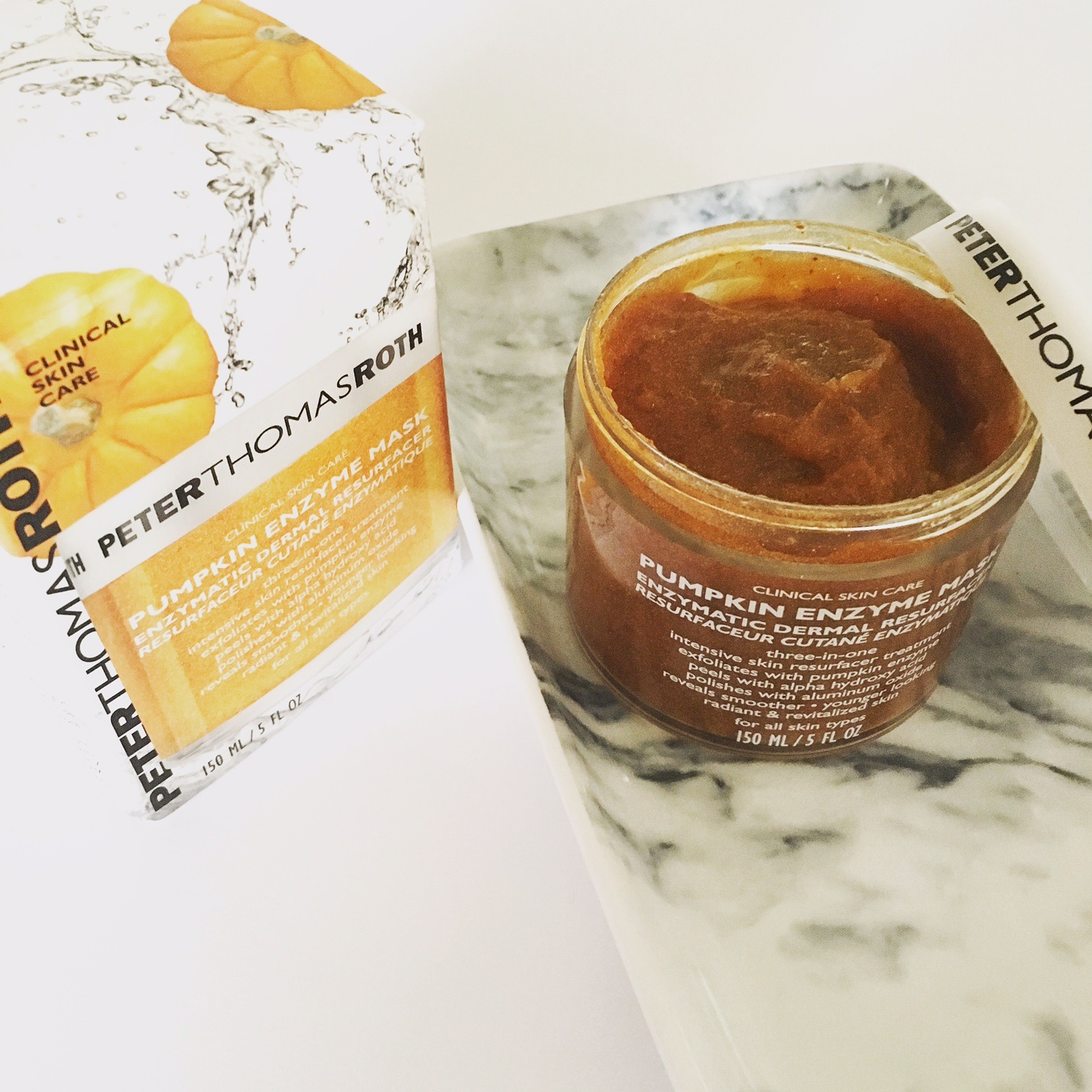 My darling sister lugged this back from the US for me (along with a whole bunch of other beauty products – see my haul here). I have been dying to try this out for months and it definitely has not disappointed. It does have quite a pumpkin-like scent which I quite like – my sister found it weird at first but then it didn't bother her – it basically smells like Christmas (a great thing for a Christmas fanatic like myself). I have been putting a layer all over the skin twice a week, letting it sit for about 7 min before rinsing it off. There are no words to describe how smooth, plump, fresh and cleansed my skin feels after using this. I have had quite a few breakouts lately – the type where you get one single large blind pimple in the worst possible place (middle-forehead, middle chin etc etc) and this has been great and helping the healing process and making sure my redness and scarring is rid-of. Do note, however, that this mask is INTENSE, my skin is really not sensitive and saying that it tingles the skin would be a massive understatement. It stings for the first 5 minutes and the skin turns red and hot, but then this calms down and the magic happens. I quite like that I can feel it getting to work, others may find this too intense. Now, my only issue is that I am already stressing about how I can get my hands on a back up of this when it finishes!
A photo posted by Kiss, Blush & Tell (@kissblushandtell) on Jun 26, 2016 at 6:10am PDT
You can have a look at my full skincare routine post to see how to best incorporate exfoliating, else feel free to drop me a mail if you are unsure. Image source and source– all others my own.
https://kissblushandtell.co.za/wp-content/uploads/2016/08/667798e93b40b4a4c1c01976afbbc24c.jpg
705
564
Victoria
/wp-content/uploads/2020/03/logo.png
Victoria
2016-08-11 09:37:00
2020-06-27 19:27:50
Get Polished without damaging your skin