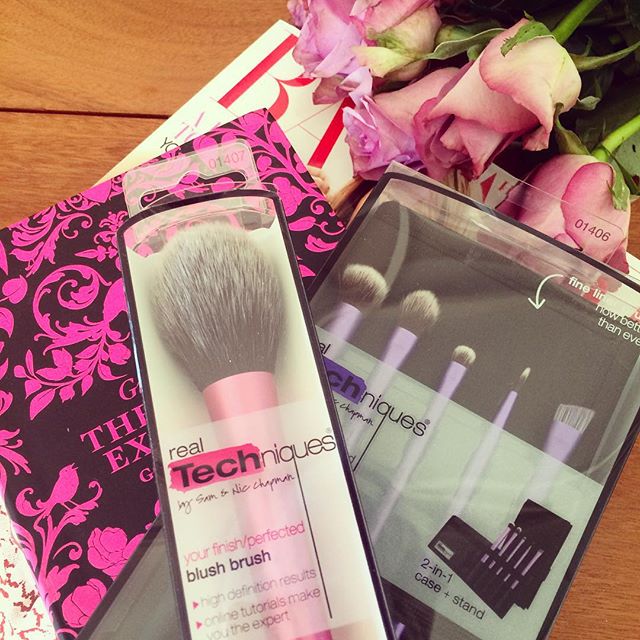 Where do I begin with my love devotion to Real Techniques brushes?!
Before owning these brushes I didn't fully appreciate the difference a well-made, useful make up brush can make to your application routine. It may sound silly but every-single-friend who has had me do their make up for them using my RT brush collection has been pretty amazed at the ease of use, the flawless results and just how handy they are!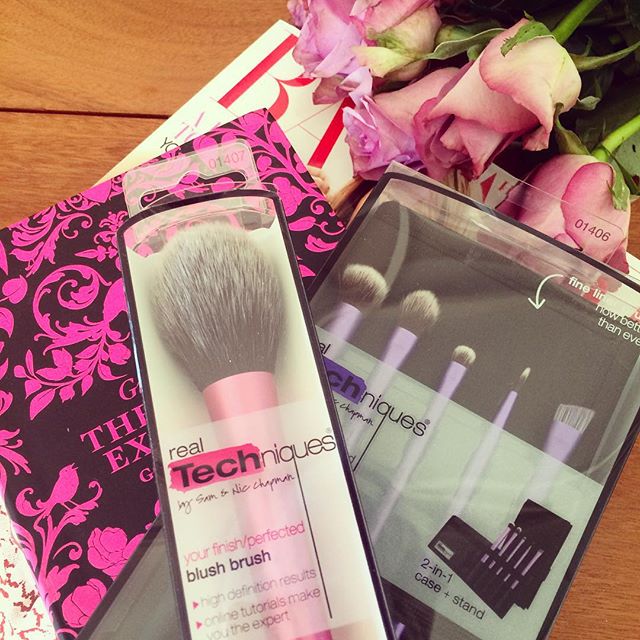 Anyway, for way too long now these brushes have either been ordered from afar or been picked up on an overseas trip but, as you know from my previous post, they are now available here. Us South Africans are being spoilt with all the brands coming our way of late!
Now, it can be rather daunting trying to buy brushes and knowing where to start. I was even a tad lost to begin with, but hopefully my top 3 picks will guide you in your first purchase and thereafter you will be sorted!
Real Techniques Core Collection – R450
Detailer brush: precision cut to effortlessly conceal problem areas; or, use with lipstick for long-lasting shape and definition
Pointed foundation brush: Use with liquid foundation to build custom coverage
Buffing brush: ideal for full coverage application of powder and mineral foundation
Contour brush: delicately applies highlighter to contour or create sheer, soft-focus finish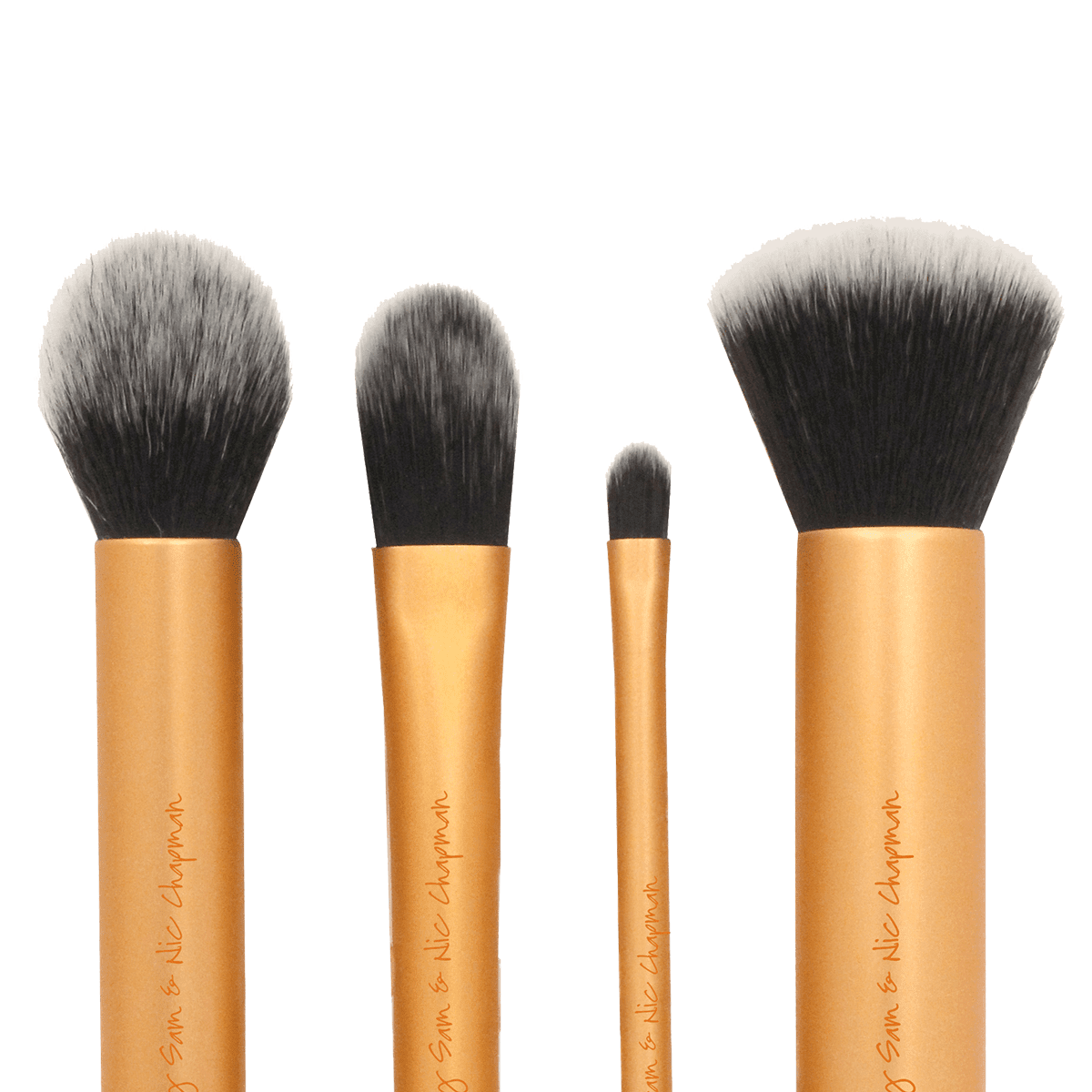 This is the first collection I got myself from RT and I bought it on Feel Unique before it was available in SA. This kit contains the famous Buffing Brush (far right) used for foundation. Unfortunately you can't buy this separately, it only comes in this kit. It, however, also contains the Contour Brush (far left) which has turned into one of my favourites, I use this for concealer, setting powder under the eyes and any finer foundation blending needed around the nose or eyes – it's the perfect shape too.
Real Techniques Starter Set – Eyes – R299.95
Base shadow brush: applies a smooth, flawless foundation of colour. Deluxe crease brush: soft, oversized design for effortless contouring. Accent brush: for precision detailing, highlighting and smudging. Fine liner brush: for precision application of liquid of cream eyeliner. Brow brush: distinctive shape easily defines eyebrows.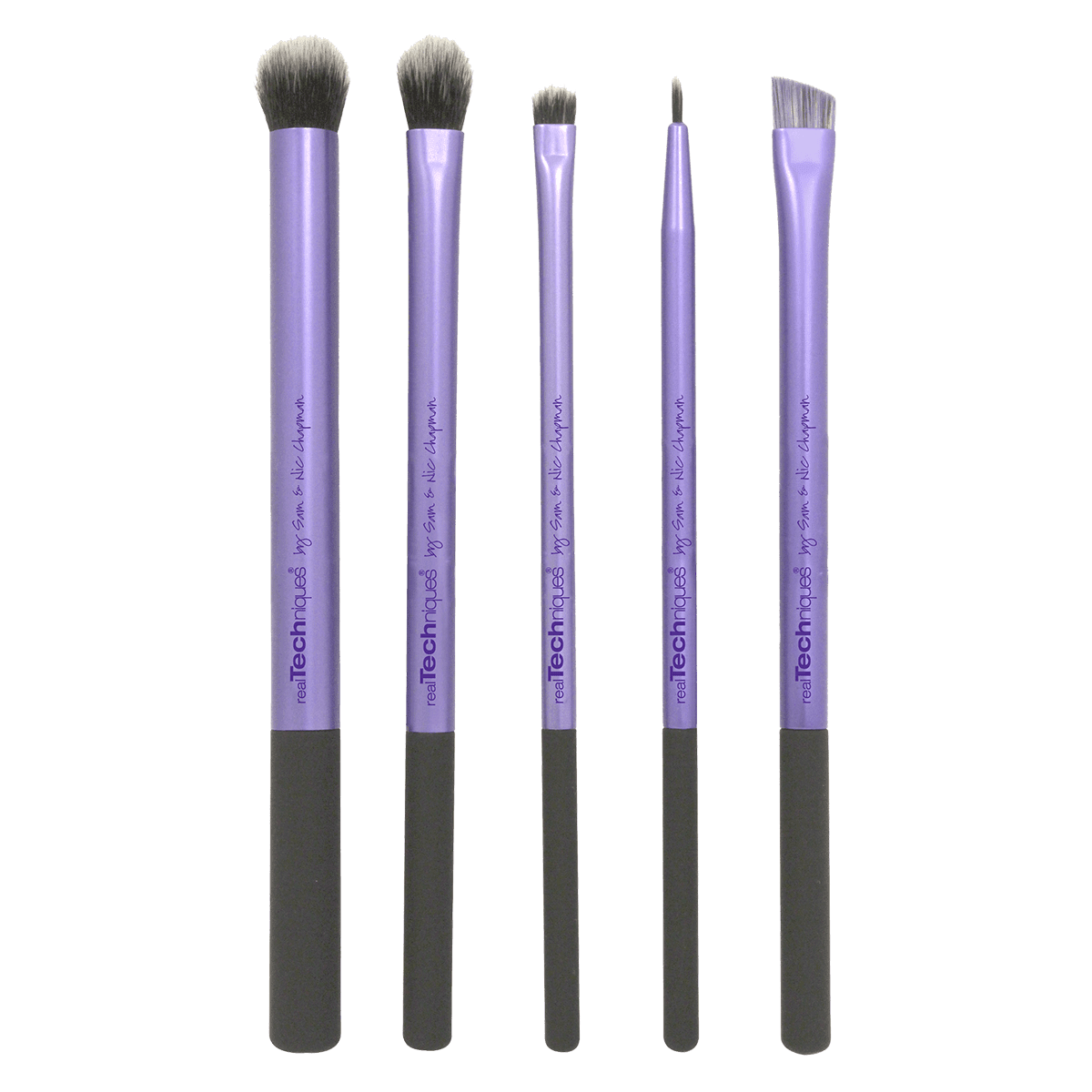 This is a new one for me, but so far I just adore it. My favourite brushes in this collection have to be the two fluffier eye brushes on the left – they are amazing for really accentuating the crease and blending, blending, blending. I am by no means an eye-shadow connoisseur – in fact I am pretty useless, but this collection makes even the most basic use of eye-shadow look more professional 🙂 I also love the brush in the middle (Accent Brush) for bringing the shadow underneath my eyes – it's the perfect size.
Real Techniques Blush Brush – R169.95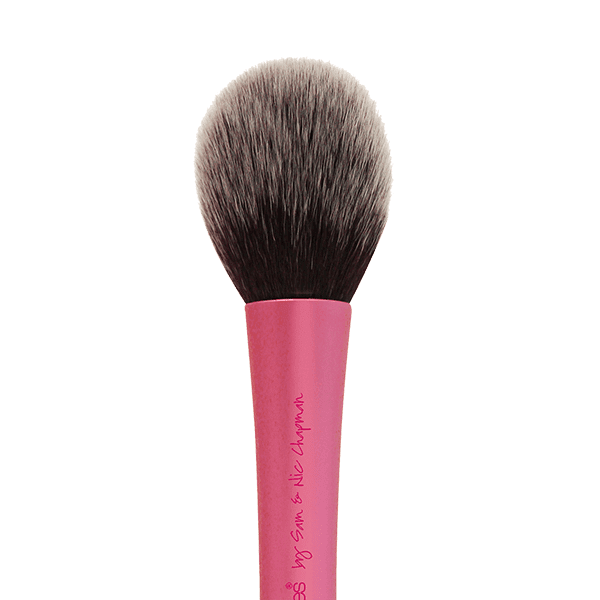 Ah, I truly can say this one rivals any high-end brush I've used when it comes to blush and bronzer application. It's the perfect amount of soft, full bristles with a great shape for precision. You all need to own this baby!
Miracle Complexion Sponge – R119.95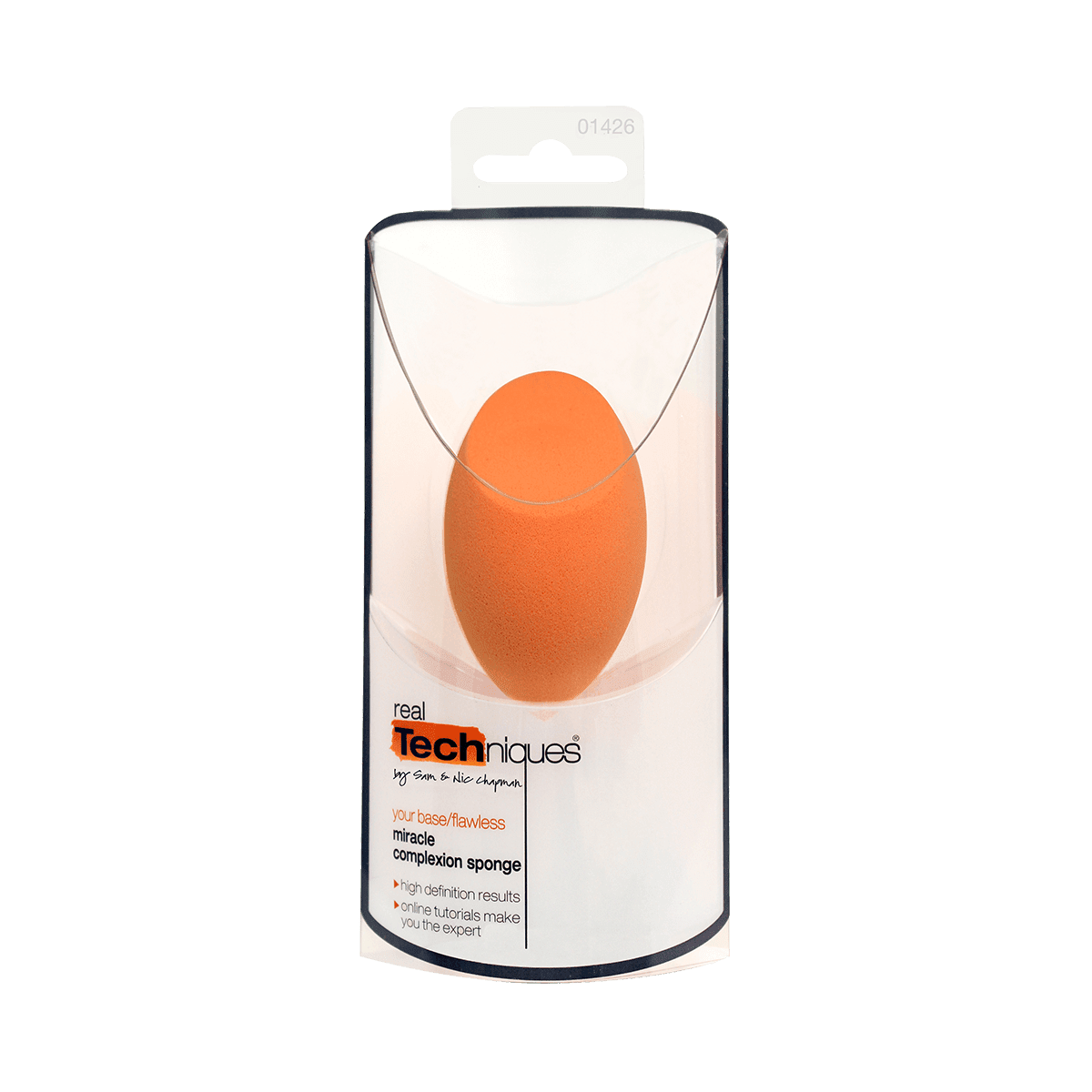 I couldn't not include this one. I have tried the Beauty Blender (which this product is basically a cheaper version of) and don't really see the difference to be quite honest. Anyway, I use this religiously for the under eye area and as a once over on the face when I feel like I have put quite a bit of foundation on – this is great for 'collecting' any excess and making sure you don't look uneven.
Someone actually asked me the other day how to avoid creasing when it comes to under eye concealer and I firmly believe all concealers will crease to some point. Yes, some more than others, but this sponge is great for making sure you haven't put on too much product (which is often the case and the main cause for creasing. It can only be used 'damp' so soak in water and squeeze it out before use. This also means it's nice and cooling 🙂
Real Techniques brushes are available at select Foschini stores and Clicks stores.
https://kissblushandtell.co.za/wp-content/uploads/2015/09/11378693_410918562425511_1809219048_n.jpg
640
640
Victoria
/wp-content/uploads/2020/03/logo.png
Victoria
2015-09-07 08:51:00
2020-06-27 19:44:48
My Favourite Picks from Real Techniques