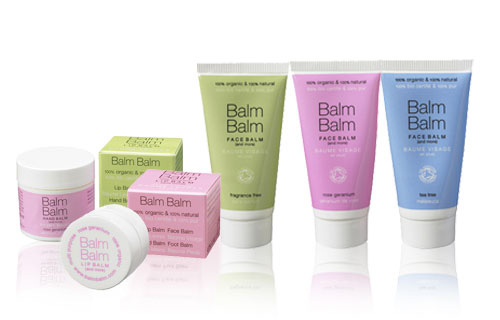 I am a packaging kinda gal – give me a pink package and we already half way there – so you can only imagine my excitement when my Balm Balm package arrived on my door step looking like this… I couldn't wait to try it!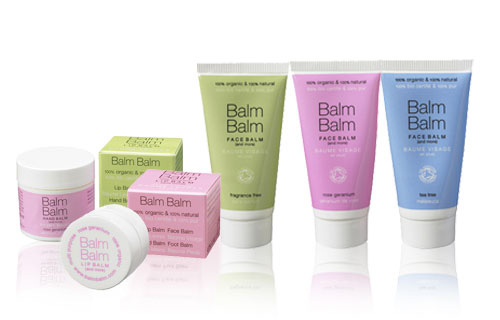 I have been using Balm Balm for a while now and I have to say the product is as amazing as it's packaging – if not better! My skin has always been a bit iffy when it comes to organic skincare, sometimes resulting in breakouts and sensitivity – but Balm Balm has not brought on any weird and wonderful reactions – thank goodness!
The range is UK based: 100% organic, 100% affordable, has no Parabens or sulphates and no preservatives.It has been widely recognised through a number of awards which is always a good sign 🙂 The ingredients of each balm is merely Shea butter, sunflower, beeswax, jojoba, calendula, essential oil and nothing else – all of which are only the best quality and, of course, organic. The bath and body products contain cold pressed veg oils and essential oils (other than the fragrance free ones). If you are hyper sensitive there is the option of a fragrance free balm which doesn't contain any essential oils. For those who like a bit of fragrance, like me, there is rose geranium (ahhhmazing) and tea tree (which leaves you feeling fresh and clean as well as adding a but of zing which I love.)
The great thing about the products for me is their versatility – for example the face balm is labeled 'Face Balm (and more)'. They say that their lip balms (which are seriously out of this world) can be used as a moisturiser, hair tamer, cleanser, make up primer, cuticle oil, brow tamer, lash conditioner and, and, and (the list is endless) – how's that for a perfect hand luggage must-have! This list pretty much applies to all their products – where you feel in apt to use your Balm Balm, go wild!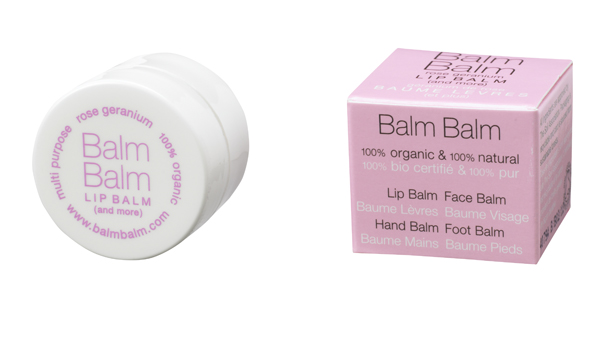 Having such dry skin myself, I am a big fan of the good old muslin cloth while using a balm as a cleanser and make up remover – nothing seems to leave me feeling as clean as this! Having used Eve Lom's range for years as well as Liz Earle (two very well-known UK based skin care brands) I'd have to say that Balm Balm really has it spot on! The balms feel amazing, smell amazing and do their job.
A lot of skin care brands, especially those focused on being eco-friendly, seem to over-look the fragrance side of things, which is often associated with being 'bad for the skin', but as a consumer the smell of my product is a huge factor – I can't tell you how relieved I am that this range smells like a little piece of heaven!
I have so loved getting to know this brand, and so great that us South Africans are able to experience products like this! Balm Balm certainly has changed my opinion on organic skin care and is you looking to move your skin care routine in this direction this should definitely be top of your list!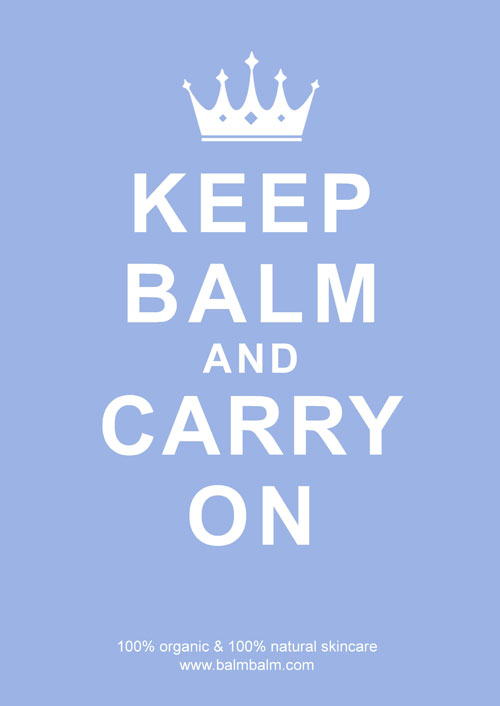 Balm Balm is available at Wellness Warehouse. The prices range from R65 – R139.95 (for skincare products) and R99.95 – R399.95 (for their bodycare range) – brilliant value for money. Check out their Facebook page here
https://kissblushandtell.co.za/wp-content/uploads/2012/01/balm-balm-banner1.jpg
320
500
Victoria
/wp-content/uploads/2020/03/logo.png
Victoria
2012-01-09 11:55:00
2020-06-28 11:41:01
Balm Balm love