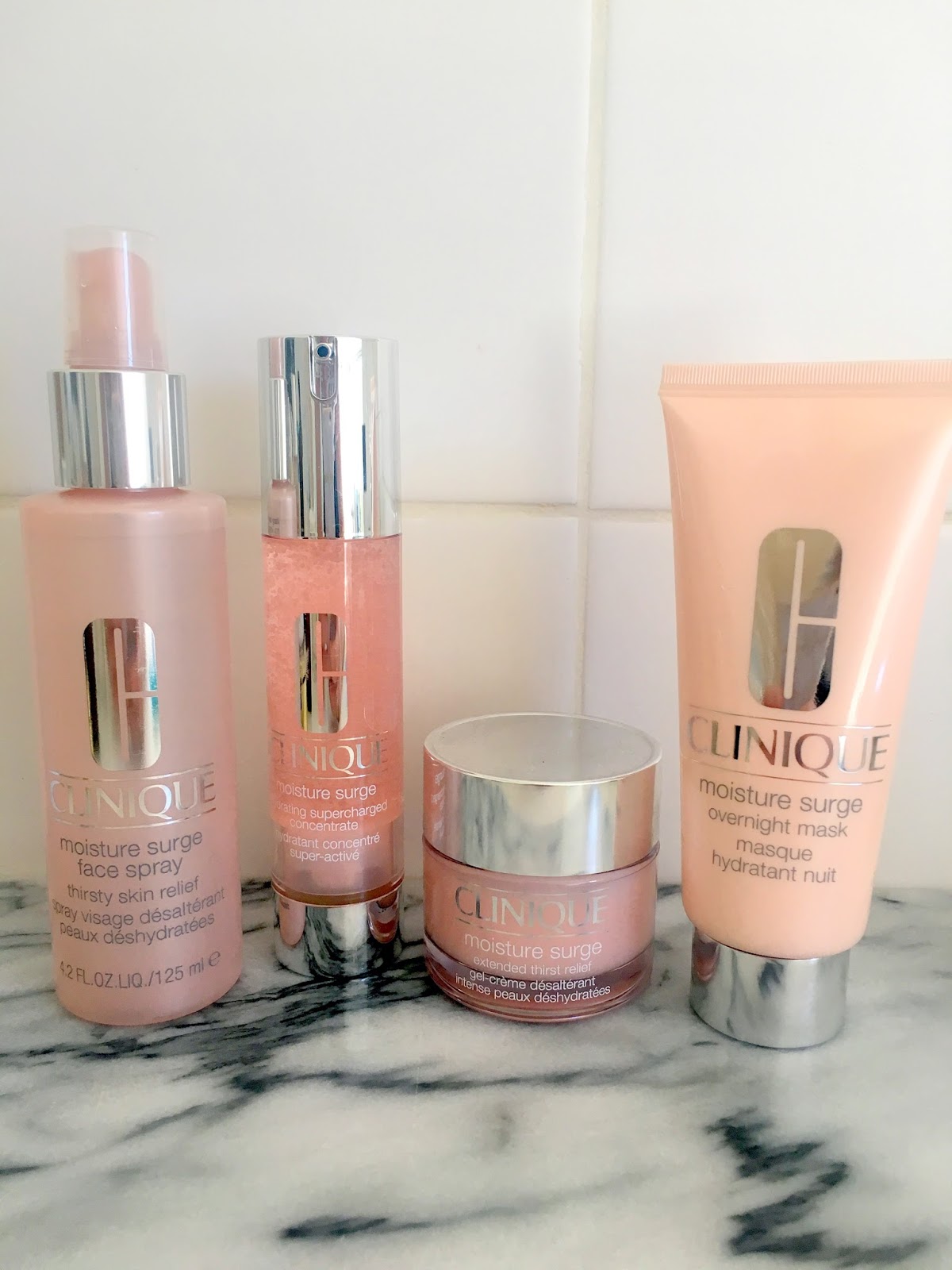 I chatted about the Clinique moisturiser options on my Instagram Stories a while back and asked for your guys feedback on which one was your favourite. The over-riding winner was the Moisture Surge! This was music to my ears as it was the one that jumped out at me with my normal-dehydrated skin and I've had my eye on this range for quite a while now. I promise the beautiful pale pink packaging has nothing to do with it 🙂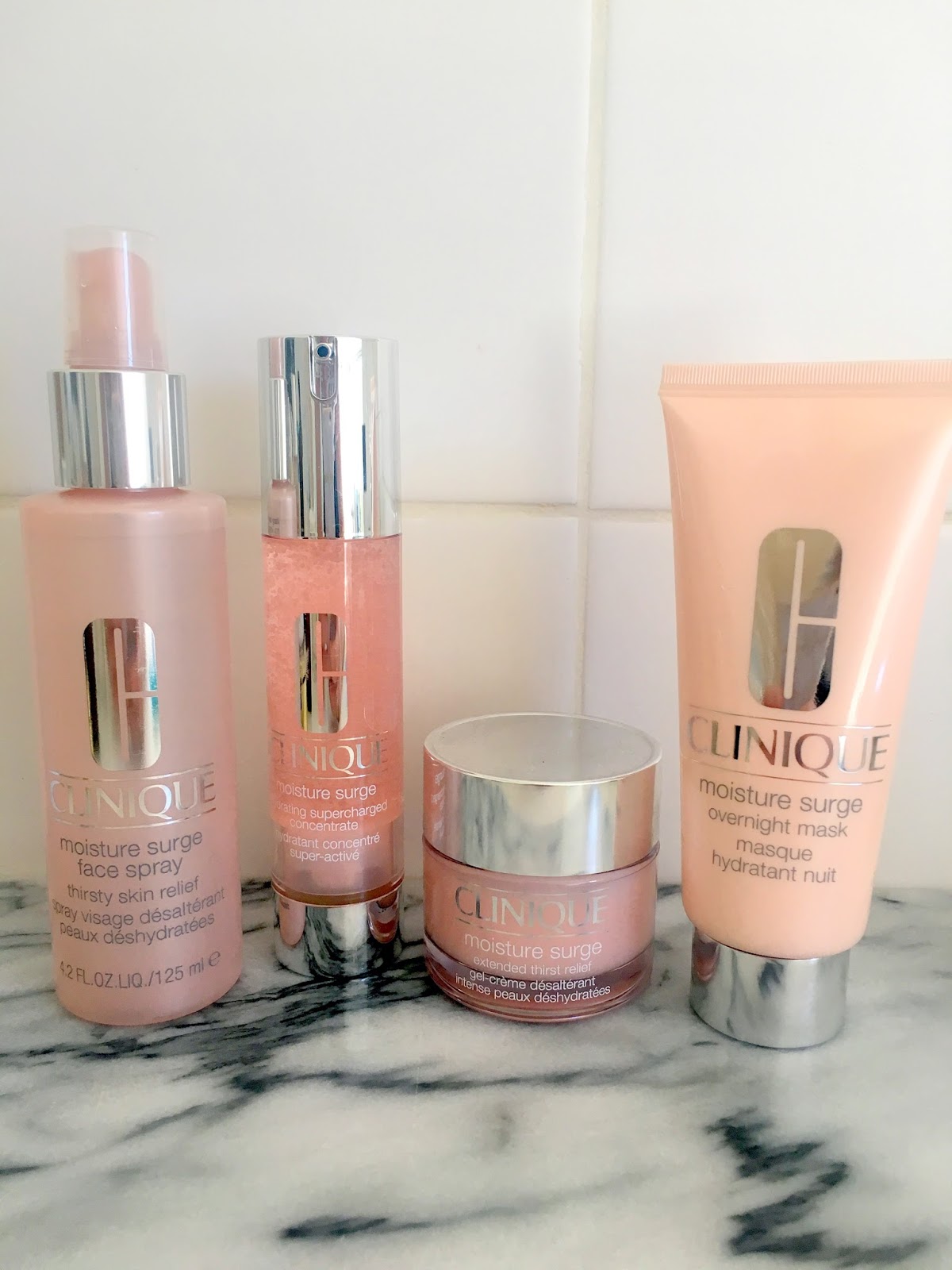 I wasted no time and started testing right away, along with the Moisture Surge Super Charge Concentrate (R510) which recently launched, to join the Moisture Surge family.The Moisture Surge Mask and facial mist were also on my list to test and you all know that a mask and facial mist trump any product for me, MY BEST! The moisturiser version I have been trying is not the Intense one but is the Gel/Cream version (R435). The texture is a very light gel which, at first, I found to be quite a different from what I am used to using. I love balmy textures usually as, in my head, they feel more hydrating and I opt for textures like that in winter months. This Gel/Cream, however, is packed with both hydrating and soothing ingredients and can foresee this being my moisturiser of choice going into summer. It absorbs into the skin (not instantly, I usually apply this and get dressed for my day and move onto make up) and leaves no oily film like a balm would. I have actually been applying this pre-heated yoga and love how my skin feels afterwards.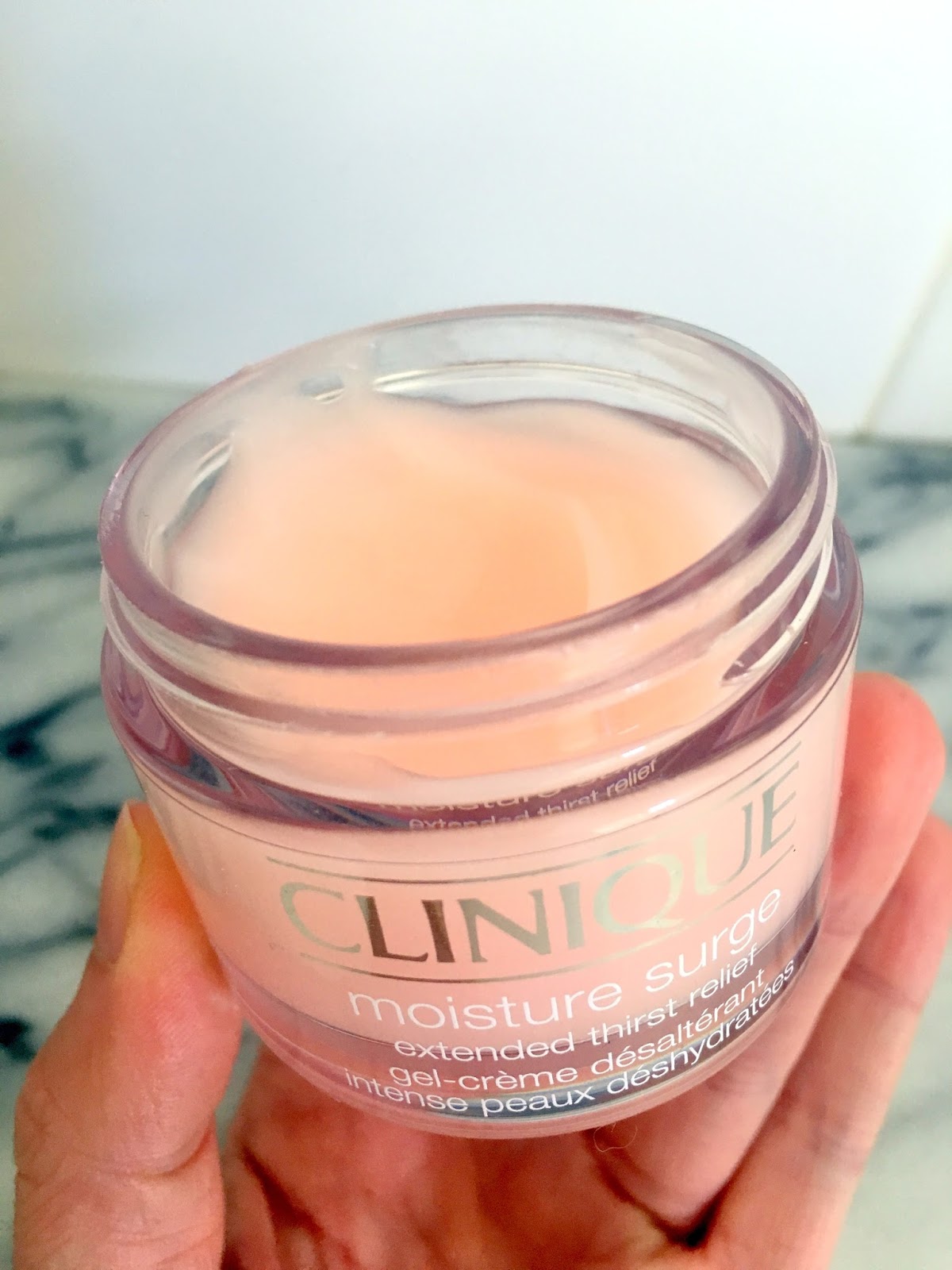 I love how cooling and light it is on the skin and creates a beautiful base for your foundation application. I have been using the concentrate underneath the moisturiser and sometimes on it's own in the evenings. I love the little 'bubbles' in the concentrate (Liquid-Sphere technology) that 'burst' when massaged into the skin. These spheres are packed with water-binding ingredients filled with antioxidants to help break the cycle of dryness. Onto the Moisture Surge Mist (R395). I have had my eye on this for ages as 1) it's part of this range which I know is very results driven and 2) well, it's a mist and I go through mists like no other product in my routine (followed closely by face masks). The spray comes in a generous 125ml bottle that disperses a perfectly even mist over the face. The formula is HEAVENLY and pretty much a moisturiser in a liquid form. It's oil-free and fragrance free so would be great option for sensitive skins. I use this all the time – underneath make up, on top of make up, to top up my hydration through-out the day. Basically non-stop. Only issue: I need a bottle for my desk, my car, my handbag and my bathroom counter. That's it.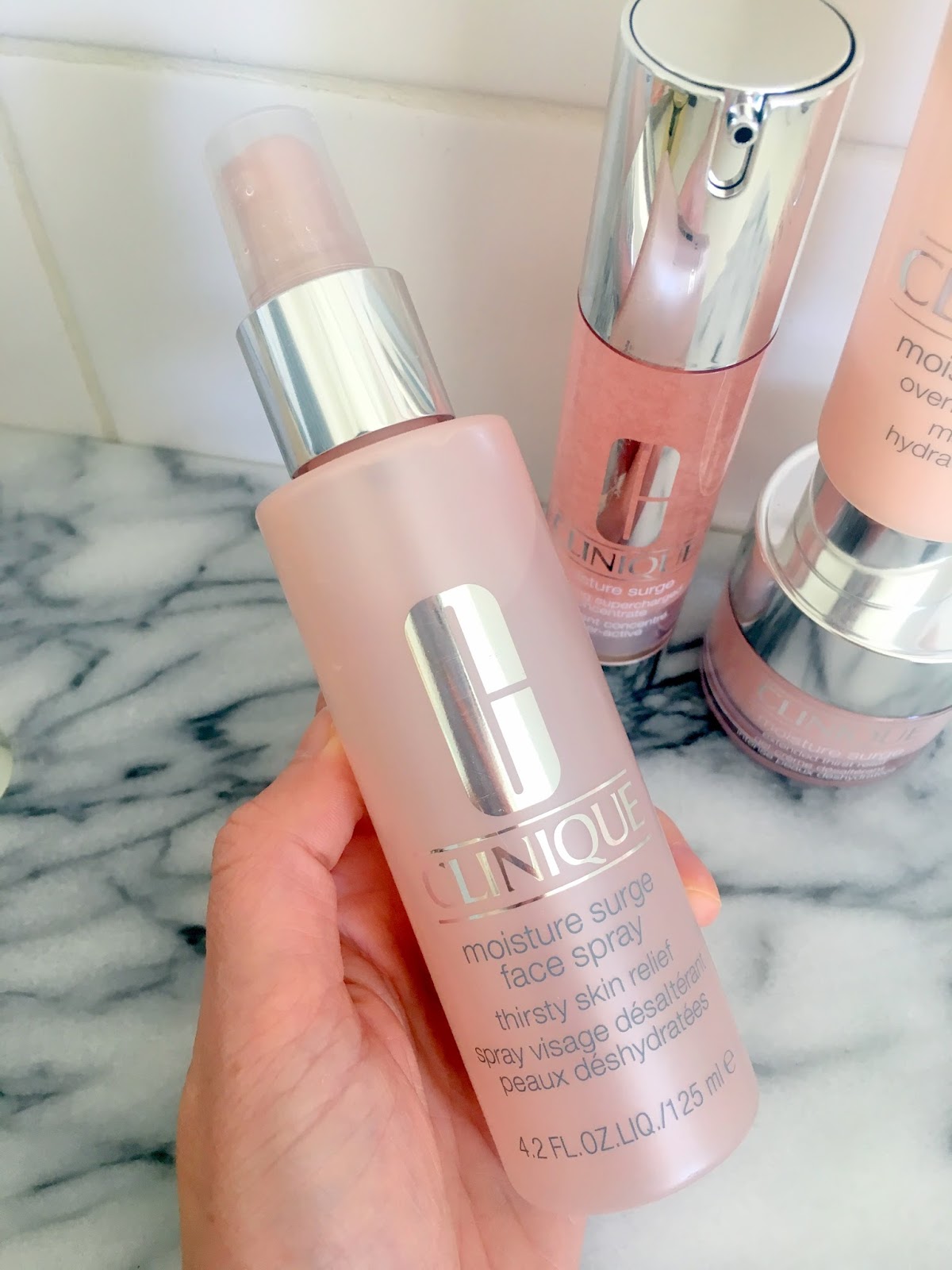 Lastly, the Moisture Surge Overnight Mask (R495). Oh, but you all know how I love a good mask, never-mind a hydrating mask – so this was welcomed with open arms. The formula is quite a balmy cream that can either be applied in a generous layer or in a light layer (which I choose to keep on through the night). Much like the rest of its family members, this did not disappoint. My skin felt supple, plump and, more than anything, it feels very soothed post-use. The mask has caffeine and aloe in it which I assume contribute to this. Products like this are so easy to incorporate into your routine, so I love the convenience of it!
So yip, that's it, one big rave review but I wanted to speak about this range as I get so many of you asking for product recommendation for dry/dull looking skin. I feel like the value for money with this offering from Clinique is really fantastic and that the products also cater to a variety of skin concerns; from sensitivity and redness to dehydration and early signs of ageing.
https://kissblushandtell.co.za/wp-content/uploads/2017/10/IMG_2934.jpg
1600
1200
Victoria
/wp-content/uploads/2020/03/logo.png
Victoria
2017-10-17 11:22:00
2020-06-24 15:31:52
Amp up the moisture with Clinique