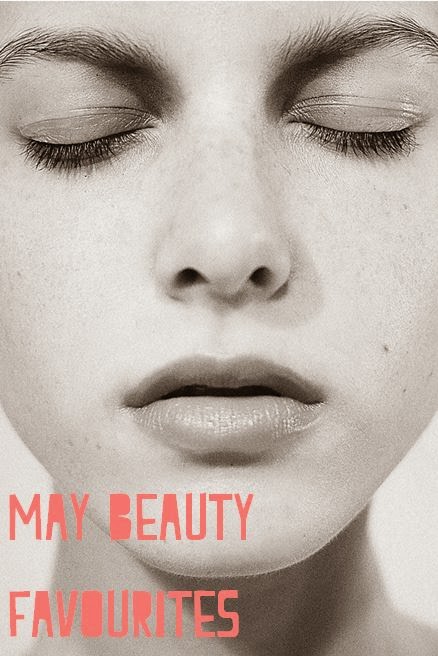 I have to say that so far 2014 has been an amazing year in every sense for me, aside from being a good blogger. I really have been battling to find time to fit it in and perhaps not been making enough time at all. Naturally, I guess my inspiration can't always be there, and it has been wearing a tad thin lately. But, the good news is, I am making a change when it comes to this as I know it must be frustrating and boring for my readers to follow a blog that has been pretty erratic/dormant of late.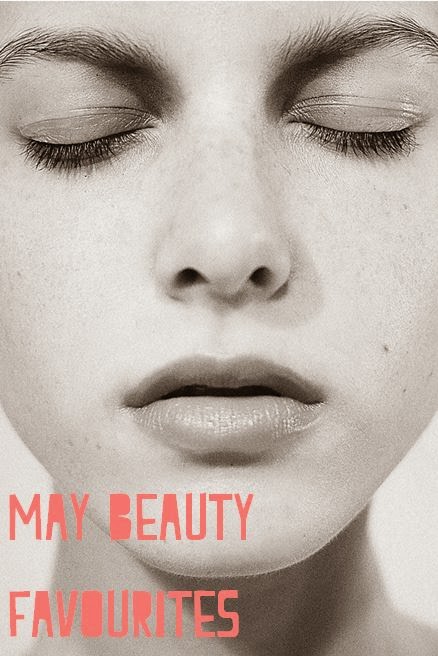 I have vowed to avoid getting wifi at home for years as so much of my life is spent online and I felt that wifi at home would mean that pretty much all of my time is spent online and that is far from what I want but, alas, this is 2014 and I need to get onto it. I am getting a good line installed at home which will make blogging that much easier for me. I promise to dedicate more time to Kiss, Blush and Tell and start up with some more interesting posts; I just need some time to get all of this sorted and my little blog office up and running. As of June I want to kick off with some regular posts that I can keep going like Favourites etc, so I can stick to more of a 'routine'.
That being said, I have been seriously busy with some awesome launches and reviews. Below are some of them:
Jo Malone – London Rain
I recently went to the launch of Jo Malone's London Rain collection in their newest store, Canal Walk. You all know how I love this brand and this event was extra special as all purchases of London Rain came in a beautifully hand-painted Jo Malone box by the artist that was in store on that day. I got a pretty one with my name painted on it – sorry I don't have the pic on-hand. This limited edition collection comes in four variants. All of them are based on a certain kind of rainfall experienced in London and the scents that come with that time of day. They only come in 100ml sizes and retail at R1155. As with all Jo Malone scents, they encourage layering of scents which I always love. As I type this post I am wearing two of my scents layered, one being a London Rain one and it just smells so unique and beautiful.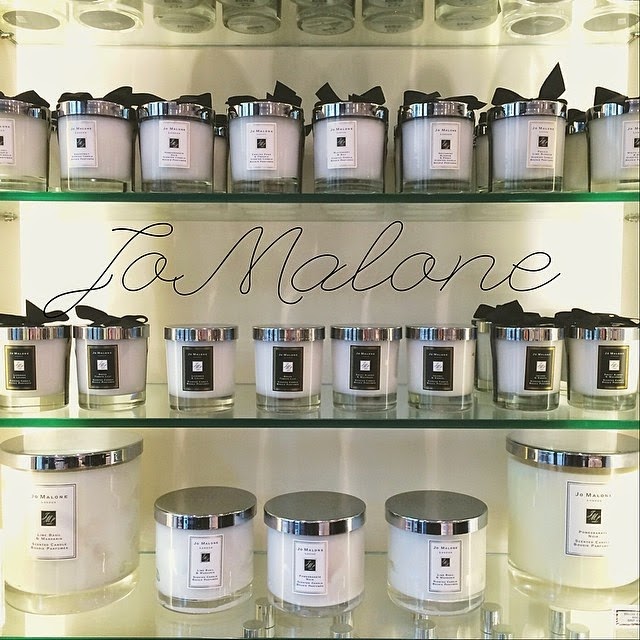 Blue Bottle: Rain & Angelica
This is based on the idea of dewy, cold mornings. This is quite a light, zesty scent with herby Angelica, juicy lime and earthy vetiver.
Purple Bottle: Wisteria & Violet
This is based on the idea of a soft, morning rain fall with purple wisteria cascading over London walls made of stone. This is unfused with wet-petal scents of water lily's and violets. This scent is very feminine and floral with an undertone that is more intoxicating and masculine.
Green Bottle: White Jasmin & Mint
This scent is based on an afternoon cloud burst drenching a garden full of jasmine, orange flower and rose. This is refreshing and enchanting and I love the freshness that the mint adds.
Black Bottle: Black Cedarwood & Juniper
This was probably my favourite of the four and was amazing mixed with the Wisteria & Violet. The scent is based on midnight rain with a touch of chilli and cumin. The cedarwood and moss add such depth and make this a very aromatic, masculine scent. Great for evenings and something so unique and beautiful.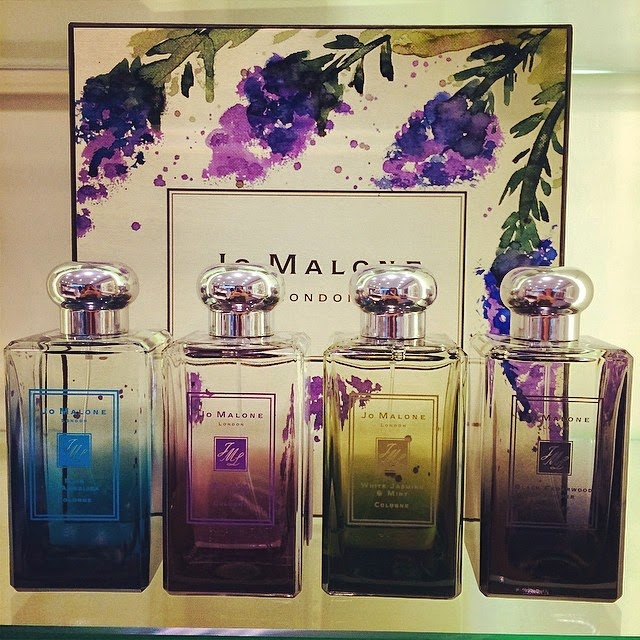 The Body Shop English Dawn White Gardenia EDT
I am including this after Jo Malone as this scent is brand new to The Body Shop and is a similar (and more affordable) concept to Jo Malone in the sense that this is a scent that can be layered too. It does not, however, smell the same. This, for me, is quite a mature floral scent yet very pretty and not too over powering. This range is also limited edition and in stores for about 3 months.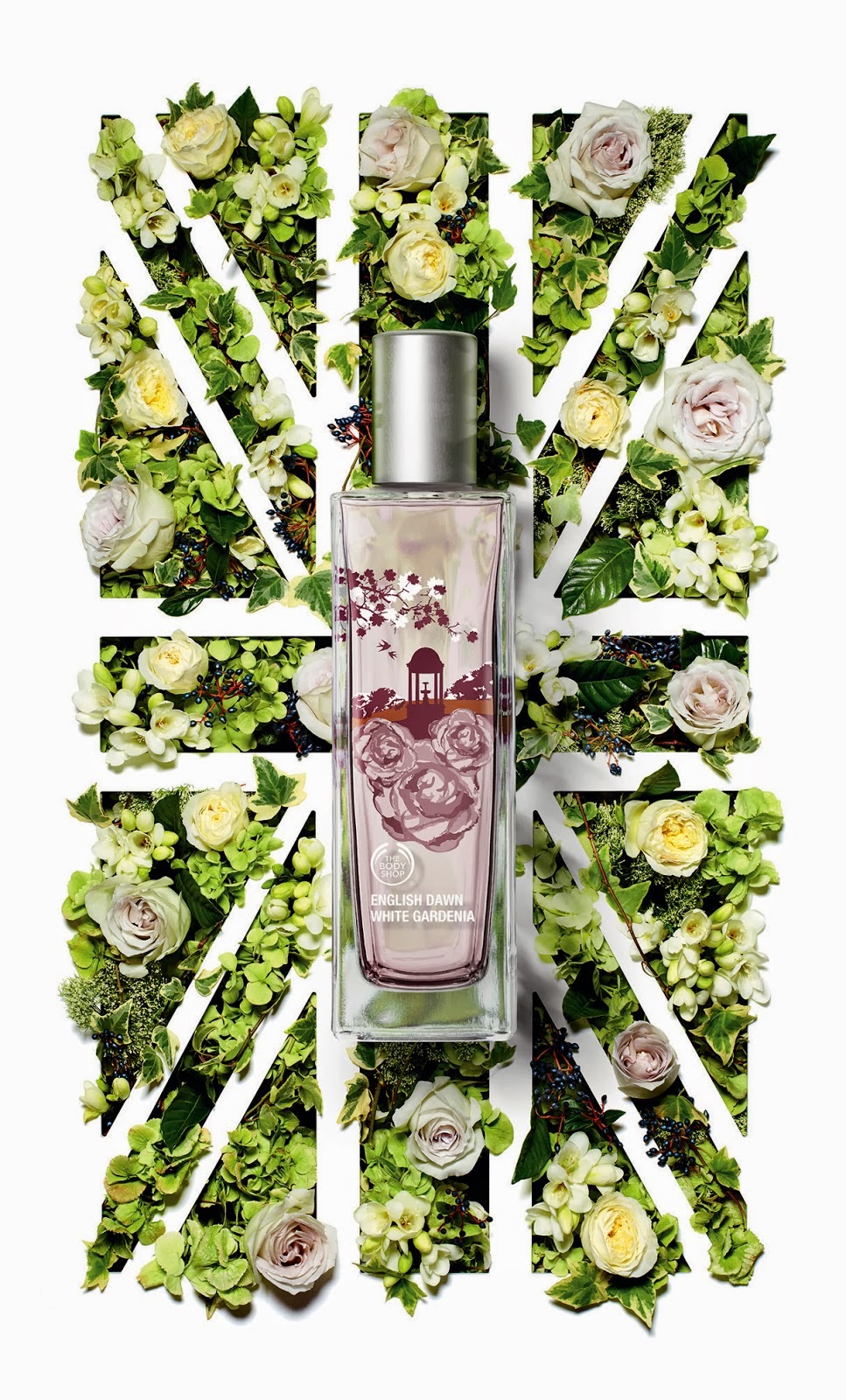 The range consists of an Eau de Toilette, Fragrance Mist, Body Lotion and Shower Gel that have all been inspired by the "blooming" British Countryside in the Spring. R120 for 100ml Body Mist R220 for 50ml EDT R125 for 250ml Body Lotion R110 for 250ml Body Wash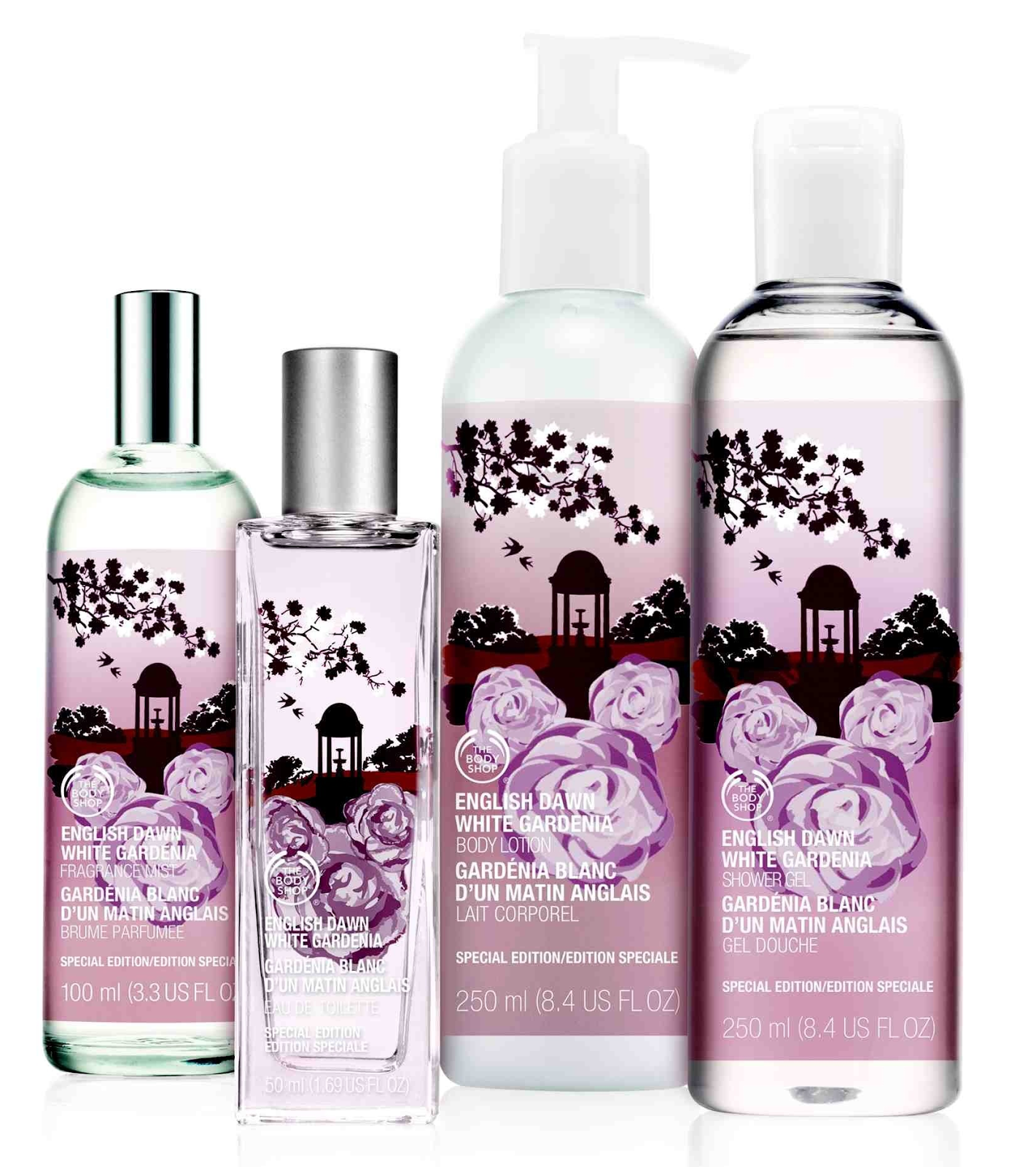 Online Shopping made Easy with RetailBox
For those looking for a convenient way to shop your hair products (or make-up and beauty tools) online, have a look at Retailbox. I bought my trusty Pureology Hydrate range online a few weeks ago and it arrived super quickly and the whole process from start to finish was seamless. If you are keen on trying this range you can shop it hereand read in my review on it here. Orders over R500 are free (which is generally the case when you buy a shampoo and conditioner), order under R500 are R69. The delivery is super-fast too – mine took one day.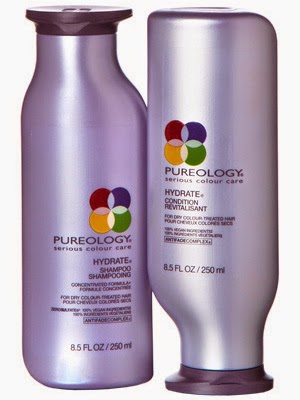 Viktor&Rolf Bonbon
I am sure when you see Viktor & Rolf you think Flowerbomb; their famous girly fragrance that is loved by most, me included! Well, Bonbon is their second female fragrance that has just launched – it's a candy-inspired fragrance; and an even sweeter, even more girly version of Flowerbomb. Yes, it's a completely different fragrance but it definitely has its similarities.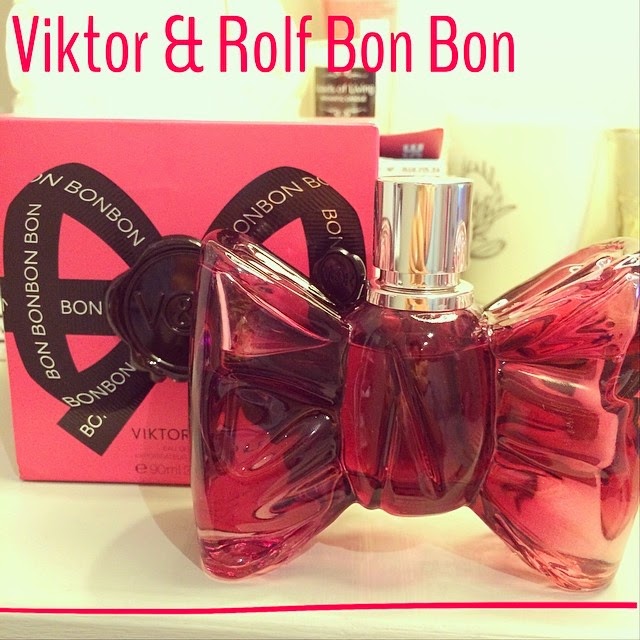 Bonbon is an almost edible mix of mandarin, orange and peach, with a touch of caramel, jasmine and orange blossom all on a soft, creamy base of cedar wood, sandalwood and amber. I loved the below image showing all the various notes included, the top row being the top notes, middle being the middle notes and obviously bottom being the base notes.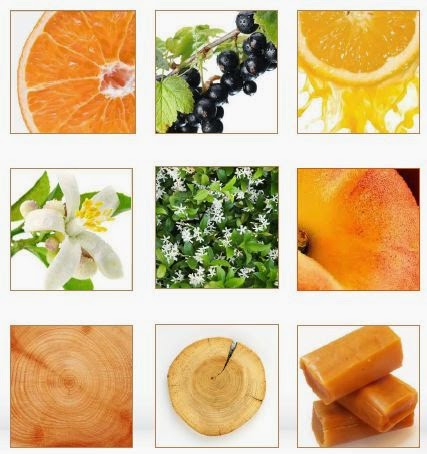 I must say that I did find this overwhelmingly sweet at first, but when the scent settles there is definitely a more mature, darker edge thanks to the base notes. Can't say I'm a huge fan of the bottle though. I'm into a more classic look, but I may be alone on this one. The fragrances launches this month/early June and retails at the below prices:
30 ml – R919
50ml – R1169
100ml – R1489
Elizabeth Arden DIY Facial duo
I always seem to wake up to the fact that I am long overdue a facial when my skin is at it's worst – time just slips away with me and I really battle to find time for an appointment that works with my normal beauty appointments and my day job. To solve this little issue, Elizabeth Arden have launched a Ceramide Boosting 5-Minute Facial that are two products that can be done at home.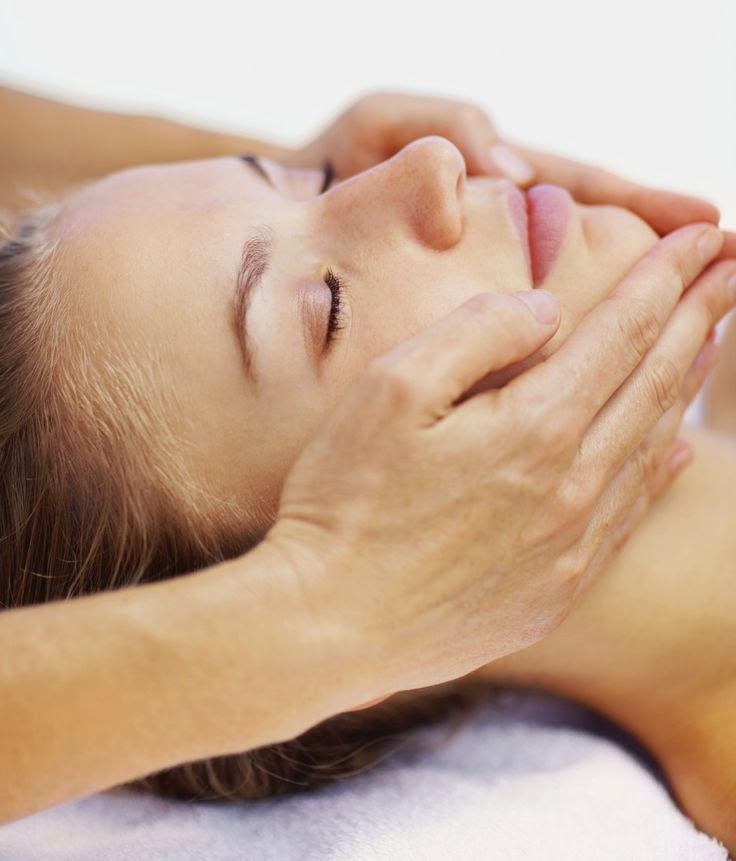 This little duo is made of a Self-Foaming Mask and a Replenishing Serum and can be used twice a week. The products work in harmony to treat and pamper the skin for a brighter, radiant and, ultimately, younger-looking appearance. The duo is ideal for use 1-2 times per week as it helps to detoxify surface impurities and boost radiance.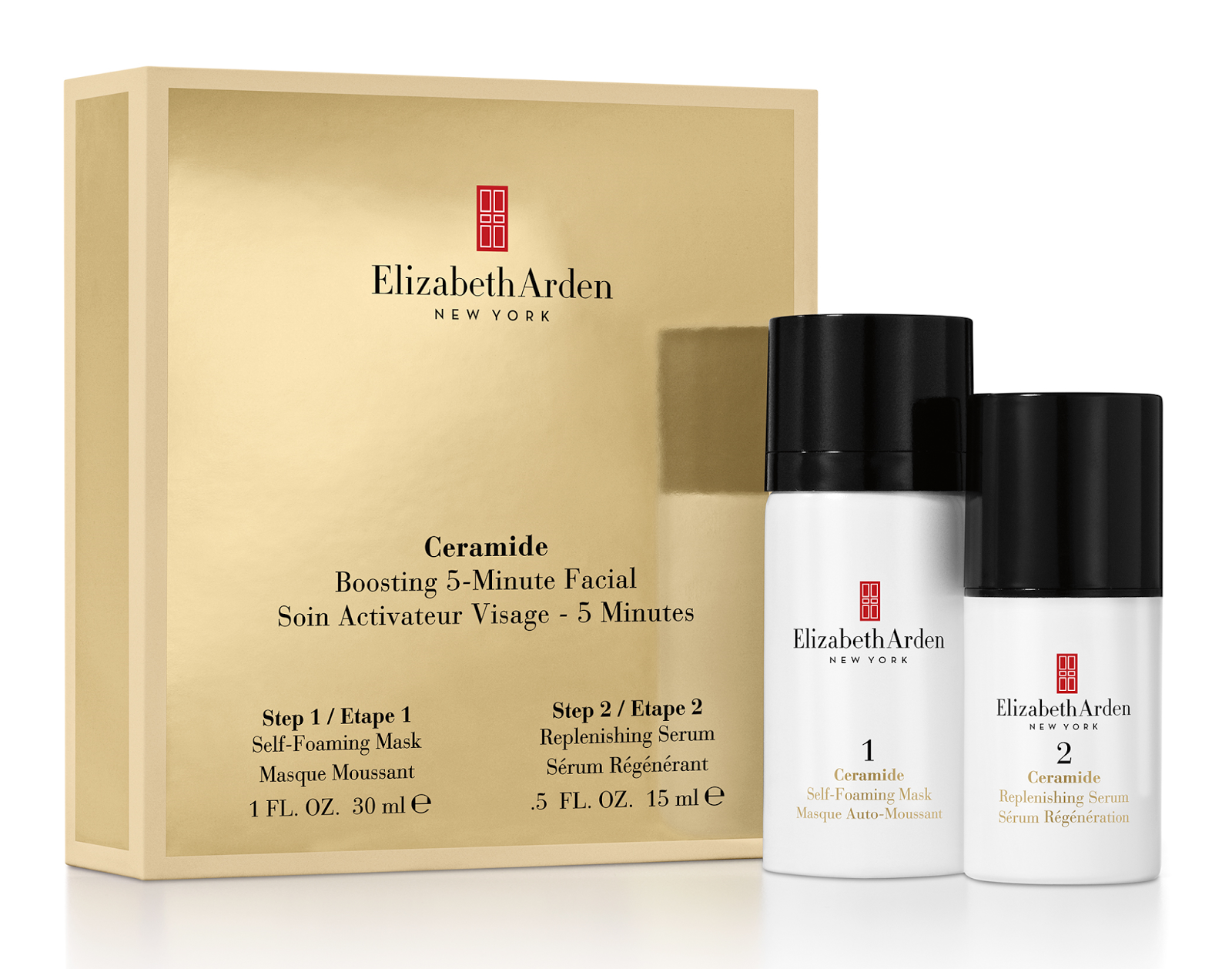 Step 1: Self-Foaming Mask– this ultra-lightweight mask glides easily onto the skin's surface. After just seconds, the unique formula works itself into a light foam, activating chemical and enzymatic exfoliators to gently cleanse as well as a purifying system to help detoxify surface impurities and promote skin cell turnover. Skin is left cleansed and primed for the optimal treatment benefits of the Replenishing Serum.
Step 2: Replenishing Serum– the serum's silky formula delivers Elizabeth Arden's Ceramide Triple Complex (a combination of Ceramides 1, 3 and 6) deep into skin's surface. A skin-identical, replenishing lipid complex, it helps reinforce skin's protective barrier providing enhanced moisturisation and a smoother texture as it soothes sensitive skin. The serum is further enriched with Retinyl Linoleate and Tropical Fruit Extracts to help firm, strengthen and retexturize skin's appearance. Soothing ingredients like Aloe Vera and Rice Kefiran leave skin calmed and soothed.
This retails for R 795.00 at Edgars, Truworths, Foschini and Woolworths stores.
Fake Bake 60min Spray Tan
I was recently invited to experience the brand new 60 minute Fake Bake spray tan (R350) at one of the best spray tanning salons (in my opinion), Ageless Faces who are based opposite Cavendish. I have been for tans there before and every time I am left with a flawless, even tan with a colour that matches my skin tone perfectly.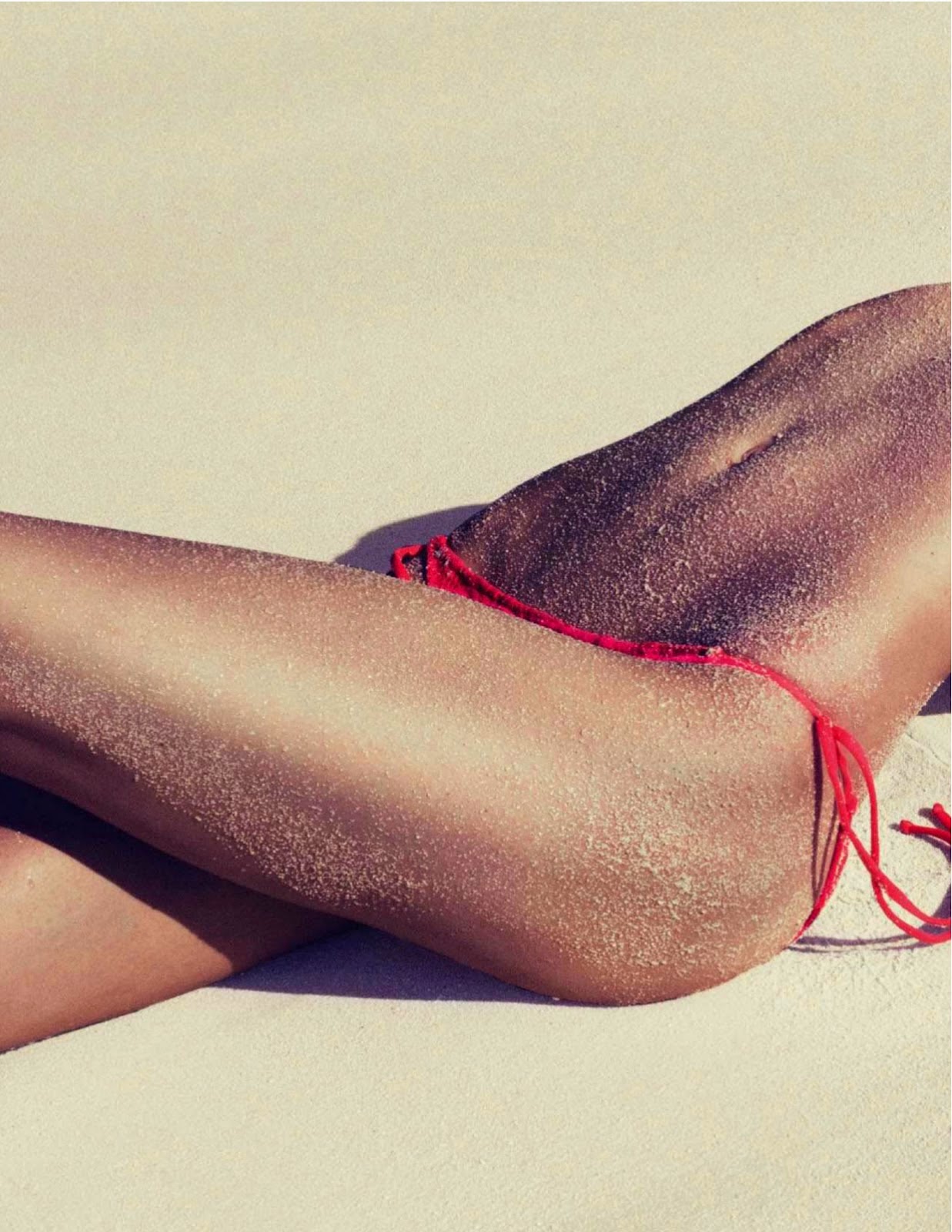 The 60 min Fake Bake tan is new to the salon and is set apart from other spray tans as you can literally shower after an hour or two! I waited 3 hours, just because I went at 5pm and showered at 8pm, but the colour was great. I have to say one of my worst things with getting spray tans is sleeping with it on – dirty sheets and just generally feeling clammy is my worst.

The colour was good – very dark (which I wanted) but not orange. I know lots of my readers feel some spray tans aren't dark enough, you girls definitely won't complain after this one! The tan lasted well and came off very evenly and easily. Only negative was the smell, which took longer to fade than other tans. Massive positive is how last-minute you can be with this tan – you could literally get it the night of an event and be perfectly bronzed in time :), no more 8+ hour wait!
PS – for at home self tan, I always refer to these tips on this site.
https://kissblushandtell.co.za/wp-content/uploads/2014/05/Capturess.jpg
656
438
Victoria
/wp-content/uploads/2020/03/logo.png
Victoria
2014-05-15 08:38:00
2020-06-27 20:03:34
May Beauty Favourites {Part 1}