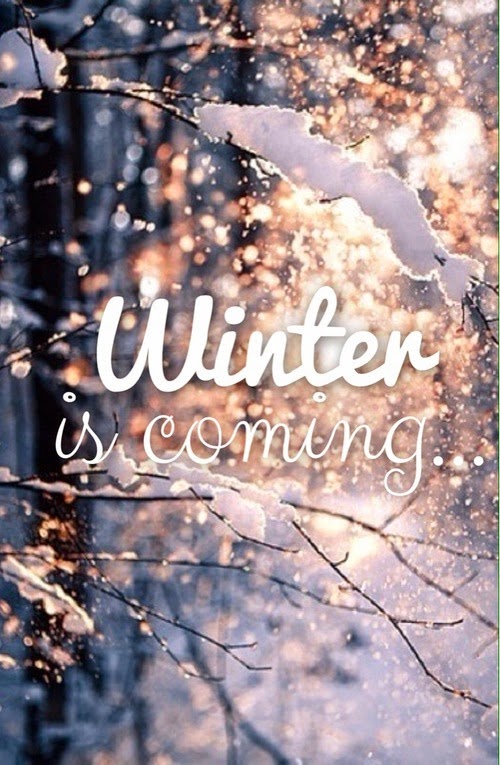 I am writing this post whilst enjoying the last few summer evenings, in the countdown to winter. Can't say I'm complaining, as much as I adore summer – winter also has a big place in my heart, plus I love wintery products, scents and make up – summer can make it unbearable to wear anything but sun cream in the heat!
On that note I want to tell you about a few new products that have launched, some very fit for winter and others just general product launches that are still pretty exciting.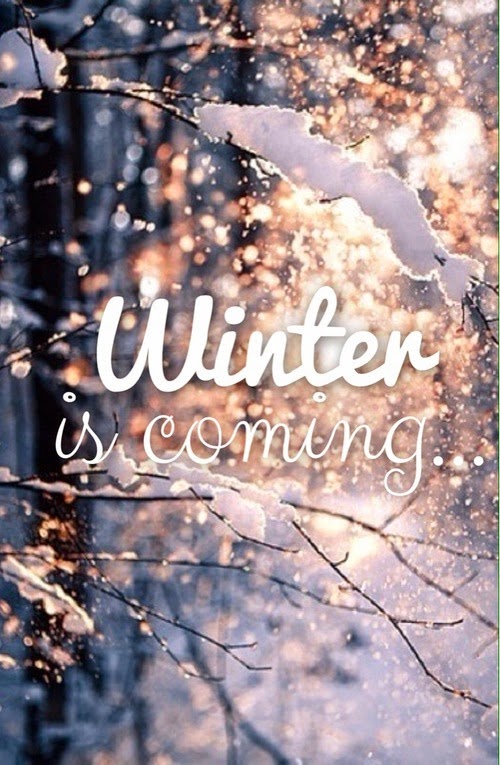 Not quite this weather, but anyhoo…
NEW: Giorgio Armani Acqua di Gioia Eau Fraiche Eau de Toilette
For me, this is an odd one to be launching now as this fragrance as so beautiful and so summery, however, I guess we can stock on up it now and you may feel that it's great for either season. It's light, fresh, zesty and not too sweet. I actually prefer it to the previous Essenze from Armani – it's more mature. The notes are as follows: top – lemon, grapefruit and mandarin peel (how amazing!?), middle – ylang-ylang and jasmine tea and the base is finished off with cedar, brown sugar and musk which is why, I guess, I find it more mature.
This scent is so easy to wear and, in my mind, a definite day scent. You can be rest assured that no one would find this offensive but, on the other hand, I don't think they will either find it too memorable? In stores now, RRP R719 (50ml) and R879(100ml).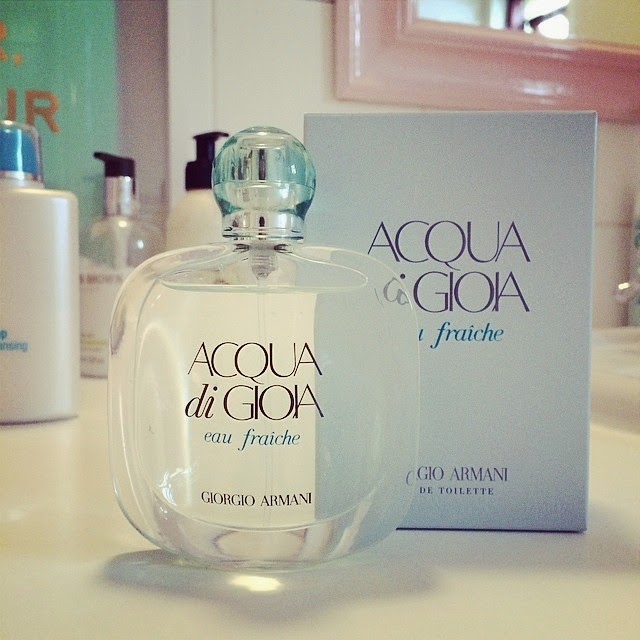 Essie's Fall collection
Obviously this must get a mention – I always get excited by Essie colours as they are always so spot on for the season ahead. The good news, for those who dont know, is that Essie are now launching gels too – so think gellish but in Essie colours – how exciting!!!! I will give you further details on this when I have it, but it was about time they came up with something like this, and my feeling is that they will dominate in terms of colour selection!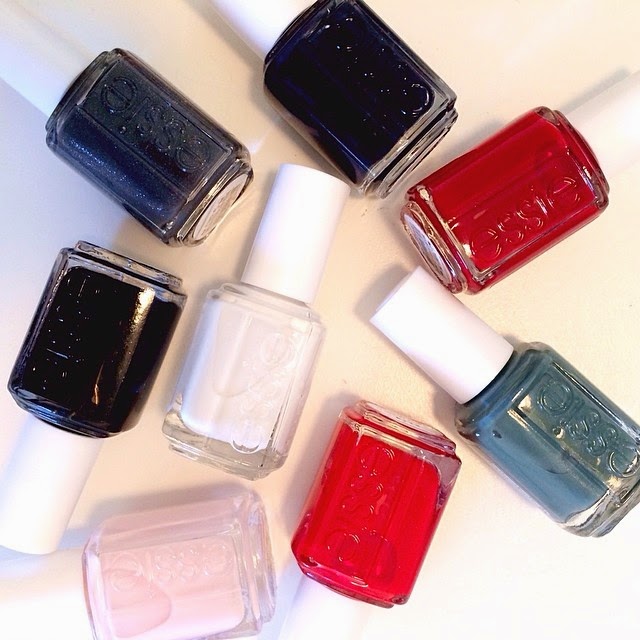 Below is the version with the names as I think my filter choice throws out some of the colours.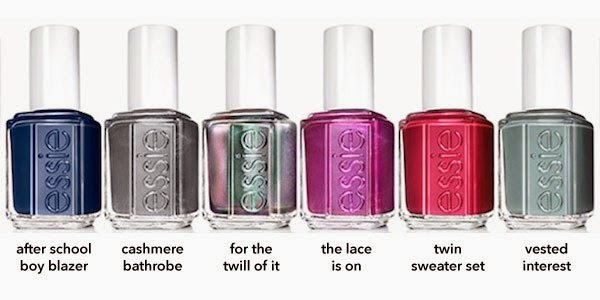 Click to enlarge
NEW: Filorga Time Filler Eye Cream
You may remember me raving about the Time Filler moisturisera while back, which I just loved? Well, Filorga have launched a version for the eyes after their Best-Seller was so loved. This is a very generous pot of product even though I would have preferred for it to come in an air-tight pump bottle. The product contains active ingredients like the original moisturiser and has some added ingredients to target sagging eyelids, hollow under-eye areas, dark circles and, wait for it) eye-lash density!
I find this product very smoothing and have seen particular improvement in the hydration of the eye area – yay for non-creased make-up under the eyes! Ingredients that stick out to me are Synake (a botox-like tri-peptide) that relaxes wrinkles and features, Hyaluronic Acid to plump up this area that can become quite hollow with age and Marine and Plant extract that treats dark circles and strengthens the micro-vascualr system helping with detoxing which ultimately causes puffiness and dark circles. R720 for 15ml.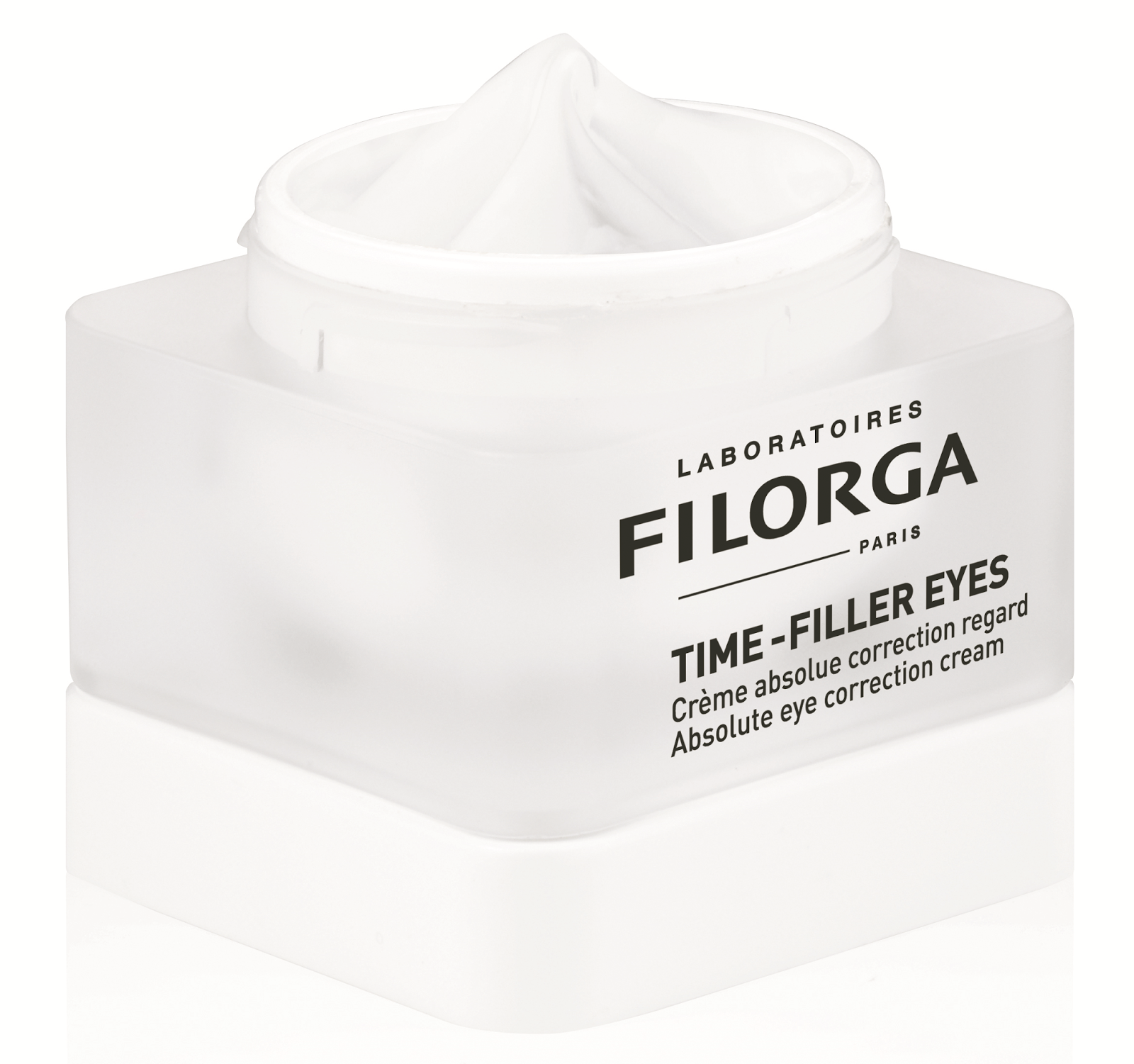 Elizabeth Arden Flawless Finish Perfectly Nude Foundations & Correctors
I, unfortunately, missed the launch of Arden's latest foundations and correctors but was luckily sent a bunch to try. You guys, I have NOT stopped using these since they arrived! You all know how foundation freaks me out, yet these are the perfect nude foundation – think super light yet good balance of coverage. And, the best part, they make your skin look beautifully radiant. This range also launched with correctors, which work wonders for dark circles and redness. I have been using my Sigma F80 Kabuki brush for application which works wonders. I can't rave about these enough, ladies. I have to say that it is the best Arden make up product I have used in ages – and a little goes a long way so good value for money.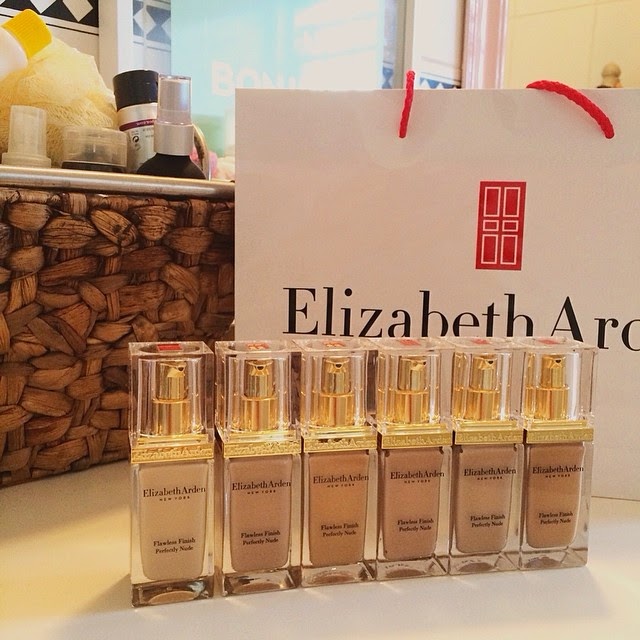 PIXI Glow Tonic
This was a treat from the ever-so-lovely Ashley from Quintessentially Me Blog. She bought it back all the way from London for me, such a treat! Anyway, the reviews of this Glow Tonic are amazing so you can imagine my excitement! This gentle, yet astringent exfoliating toner is perfect for maintain a healthy glow. It is similar to the Clarins Exfoliating and Brightening toner which I love – this one leaves less of a film on the skin. They say you shouldn't use this every day but I have found my skin is fine using it each morning, although I do break from it quite frequently as I am trialling other products. Make a plan to get yourself some of this if you happen to visit the UK (PIXI store in Carnaby Street)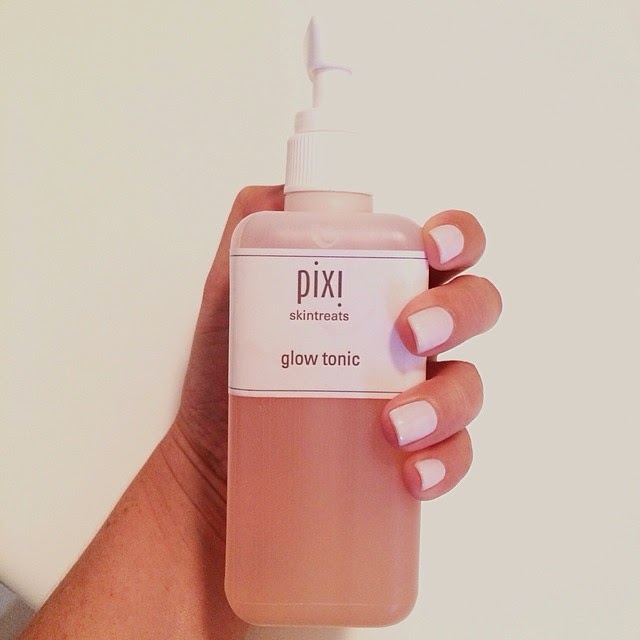 NEW: Optiphi Classic Restore Therapy Moisturiser & Refine-Foliant
These products are part of the new range that Optiphi have launched called "Classic". The range is pretty wide including a mask, eye cream, moisturisers (day and night), cleanser and serum.
The Refine-Foliant is a chemical exfoliant (R520 to R650) and comes in a number of tiny little bottles all packaged together – the reason for this is that 1 bottle (5ml) equals 1 application – the product being separately packaged ensures that it lasts long and all the active ingredients remain intact and powerful!
As with all Optiphi products, the ingredients here are top notch and you really are going to get results here. The product has plenty of salicylic acid, lactic acid and ascorbyl glucoside – all contributing to a brighter, more even and more hydrated skin tone. Depending on how frequently you exfoliate, you may find that this product tingles slightly – which I love! The end result left my skin free of all dead skin cells and looking very calm and smooth.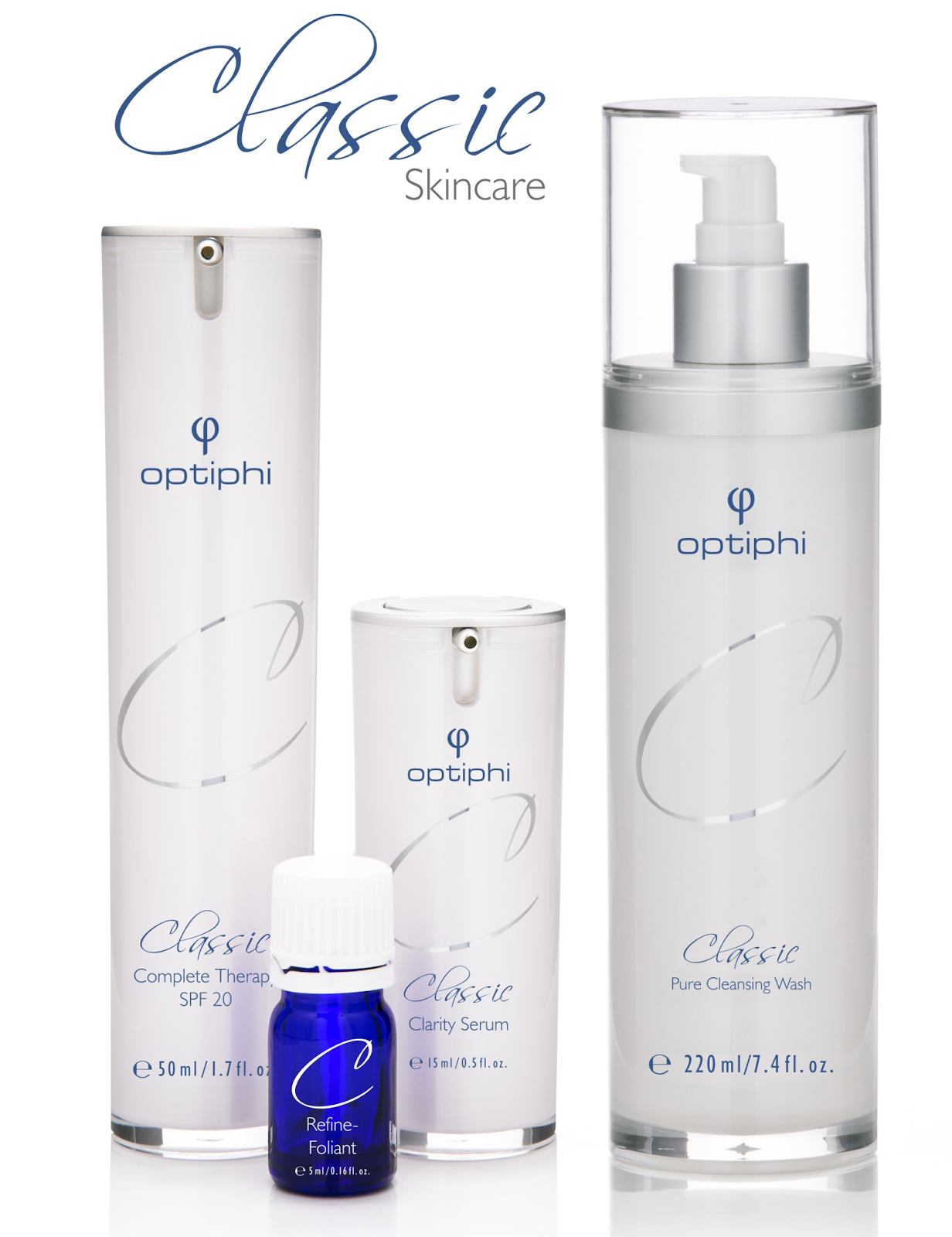 The Classic Restore (R600 – R900) worked really well in conjunction with the exfoliant as it really just soothed, clamed and pampered my skin. This is the night cream from the range and is designed to be a Dermal Restoration Moisturizer.
This product supports the brands philosophy of complete dermal vitality. The Restore Therapy moisturizer activates a number of effects that restores skin density, supports skin structure, promotes elasticity, activates collagen and replenishes lost moisture. You cannot go wrong with this stuff and it was pretty good timing for me as I had literally just finished my old Optiphi moisturiser which I loved.
Revlon Colorburst Lacquer Balms and Matte Balms
I am pretty sure you guys know all about the new launches from Revlon, as these Just Bitten lip balms really are just wonderful – easy to apply and give the perfect amount of colour. The balms come in two variants; lacquer and matte. Lacquer are the more shiny, glossy, glittery balms and matte are, as they suggest, the plainer, flatter colours with no shine.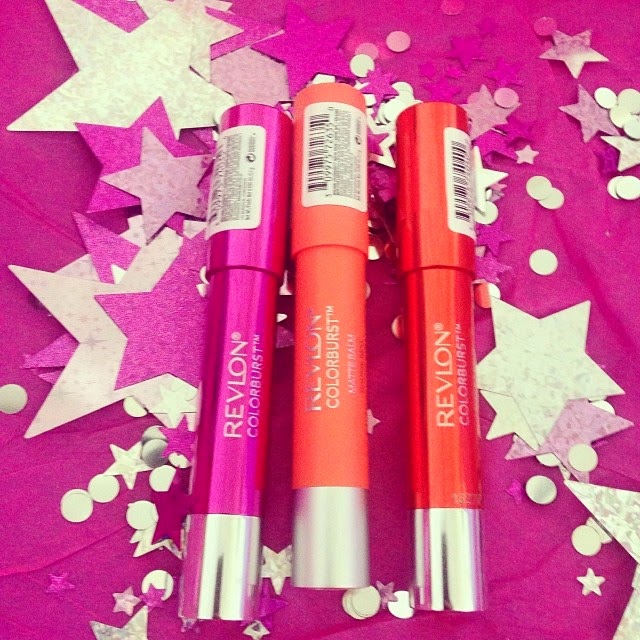 Lacquers on the outside and the matte version in the middle
I loved the idea of the matte balms as it's something different and I love a good matte lip colour but I think I received the wrong colour to test as it ended up looking like chalk on my lips. I've heard rave reviews about the deeper colours and think these will end up working better in the matte variant, rather than the pastels. These versions aren't lip stains which is good news in my opinion – the stain ends up sitting in the cracks of dry lips and never ever looks good so rather reapply and keep your lips looking hydrated and luscious.
Dove Purely Pampering range with Shea butter and Warm Vanilla
Lastly, I am loving this range from Dove. Could you get any better wintery scents?! I have been loving this moisturiser and am such a fan of the original Dove soap bars – my boyfriend refuses to use anything else, so really chuffed with this scent option. The range includes a body cream, body wash and soap bar. The body creams from Dove are really fabulous – with all the fancy, pricey one's I own I always end up reaching for my Dove or Nivea one's – they sink into the skin so well and are so un-invasive scent-wise. This range has a very comforting, hydrating feel to it and I can guarantee I will definitely be repurchasing this, specifically the body cream! The lotion is in store now and the body wash and bar will be in store by 30 April.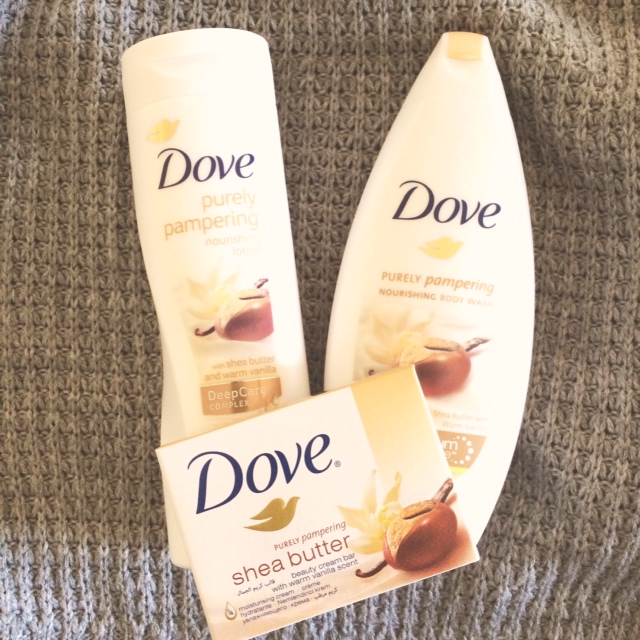 Image source my own and here
https://kissblushandtell.co.za/wp-content/uploads/2014/04/5e6e9cfe906d57f51bcc545f5d7de120.jpg
765
500
Victoria
/wp-content/uploads/2020/03/logo.png
Victoria
2014-04-02 10:48:00
2020-03-24 08:36:20
Winter launches for 2014 - some great products!