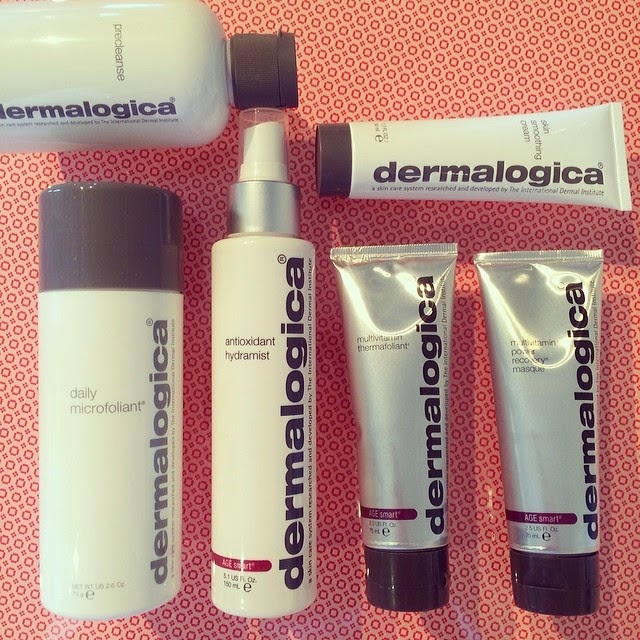 For those who missed it, I reviewed a bunch of Dermalogicaproducts a few weeks back and this is part 2 of the review. You can find part 1 here.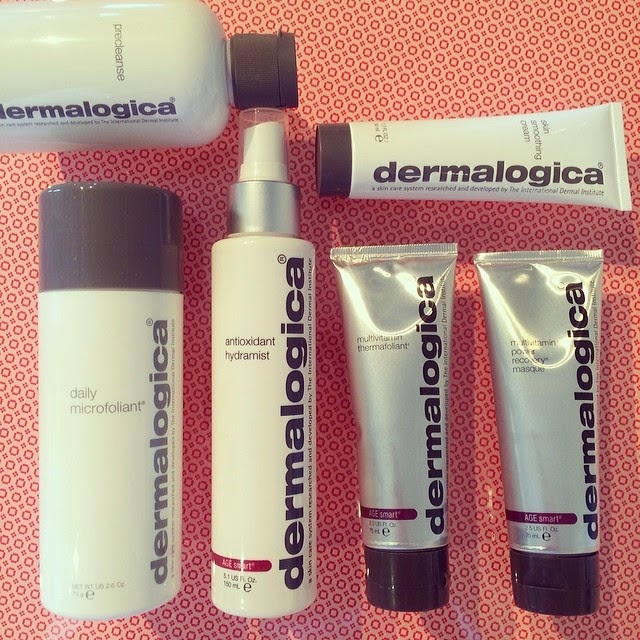 I can honestly say that I have seen results in the few weeks that I have been using this range – particularly from the Anti-Oxidant Hydramist and the two Multivitamin products (and obviously the Microfoliant – we all love this one) which I will outline below – those have to be my favourites.
I know a few of you have asked my thoughts on other products, and I will make an effort to review those soon, so let me know if any others jump to mind.
So two of these are exfoliators and you all know how much I love a good exfoliation – nothing does wonders for my skin quite like this does! And then, obviously a good masque and this one a the real deal.
Dermalogica Multi-Vitamin Thermofoliant
What is it?
So this is like a double exfoliator – you get the physical benefits with the resurfacing micro-granules for a 'scrub-like' feel and then the chemical benefits too with the salicylic acid and retinol – therefore you can be guaranteed one hell-of-a deep cleanse.
My thoughts:
I love this as love the double whammy that your skin gets, another benefit is that it has a thermal effect (as the name suggests) so great for assisting with circulation and therefore improving the skins glow. It's an all-rounder and a product I would recommend using on a Friday afternoon when your skin is looking dull and tired and you need to head out for dinner or drinks – it will change the skin instantly!
Dermalogica Microfoliant

What is it?
A daily exfoliator so much gentler. It is a rice-powder formula that you add a bit of water to activate. It contains Papain, Salicylic Acid and Rice Enzymes so gives the skin a gentle buff and removes all dead skin cells immediately.
My thoughts:
You all know this one, and pretty sure you all adore it. This product has won so many awards and when I've been involved in Beauty Awards judging panels, it always seems to win a prize – and so it should! I love the smell of this product and how great it leaves my skin feeling. It's actually one (of a few) products I truly adore using – it just seems to balance everything out and give a smooth, even feeling like nothing else. I can't rave about this stuff enough!
Dermalogica Multi-Vitamin Power Recovery Masque

What is it?
It's a mask that can be used twice a week and is ultra-replenishing – helps rescue stressed, ageing skin. The mask has concentrated vitamins A, C, E and F which is prevents damage caused by stress and free-radicals.
My thoughts:
This stuff is super active and sometimes I find the smell a tad overwhelming – like it makes me feel a bit nauseous, am I the only one?! But, anyway, when I see the results this mask gets me I will take the awkward scent any day! It is a great product and one that I would highly recommend to those with sensitive skin – it helps with redness and gives the skin all the nutrients it needs! Again, this would fall into my top three masks EVER (alongside Aesopand Chantecaille).
https://kissblushandtell.co.za/wp-content/uploads/2014/03/23e69046a2ec11e390a4127879bef3db_8.jpg
640
640
Victoria
/wp-content/uploads/2020/03/logo.png
Victoria
2014-03-28 11:25:00
2020-06-27 20:04:14
Dermalogica {Part 2}