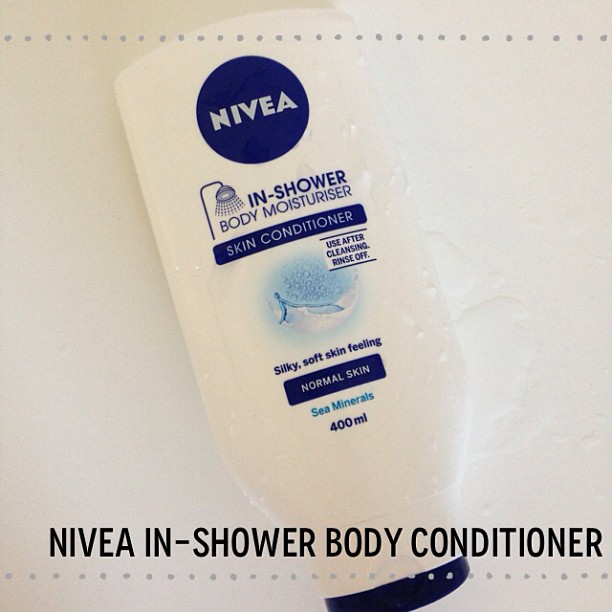 Yay – Nivea's In-Shower Body Moisturisers have finally arrived in South Africa. For those who don't know about this new craze – it is the in-shower body conditioners/moisturisers – these products are used in the bath/shower (best in the shower) and rubbed onto the skin post-washing (they are not a soap!) They are then rinsed off gently, leaving the skin deeply moisturised meaning you can skip your usual body lotion application post-shower.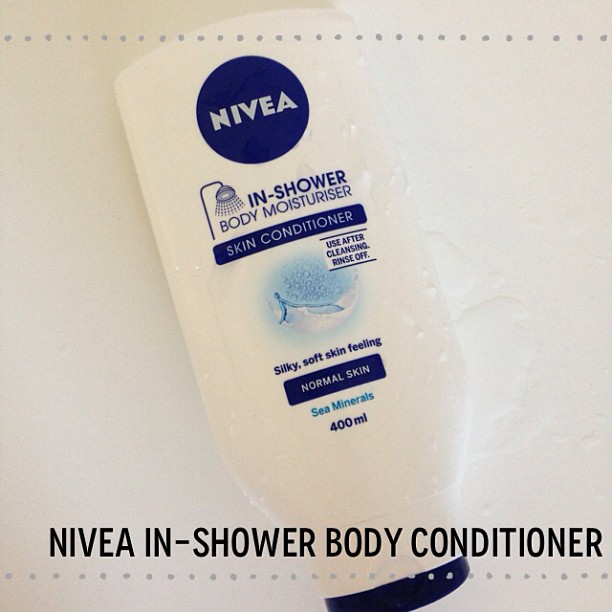 For someone like me these are miracle products as I hate applying lotion post-shower – I am generally cold and want to hop straight into my PJ's or work clothes. I also bath/shower twice a day minimum (sometimes 3 times) which can strip the skin of its natural oils – however, using this my skin has remained really hydrated and has the most amazing glow to it post shower (thanks to the added oils).
This comes in two variants: one for normal skin and one for dry skin. I used them both and liked them both. I would probably opt for the one for normal skin going forward as I liked this smell better, but that's just my preference.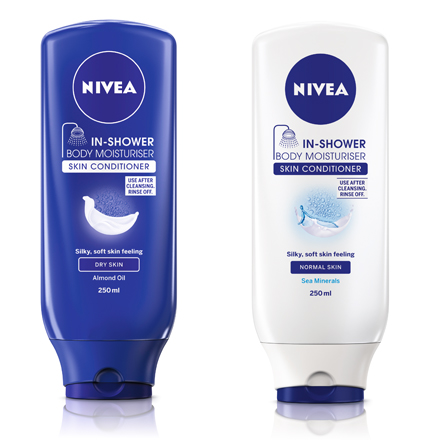 Lush also launched their version of this called Ro's ArganOil Body Conditioner. I love this too and it smells heavenly (and leaves the skin smelling amazing) but think the Nivea versions definitely hydrate more than the Lush one. I felt the Lush one washes off without leaving that hydration (although it leaves some, not quite as much as Nivea's). Having said that, I am not taking anything away from this one – it is stunning and one I would highly recommend.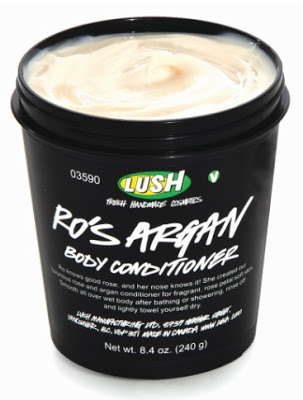 Price wise is what sways me to Nivea's versions – they retail at R29.99 for 250 ml's and R39.99 for 400 ml's (WIN!) while Lush's retails at +/-R265 for 225 grams! You can make up your mind… In stores from October 2013.
https://kissblushandtell.co.za/wp-content/uploads/2013/09/84ea304e170711e3879322000a9f1376_7.jpg
612
612
Victoria
/wp-content/uploads/2020/03/logo.png
Victoria
2013-09-12 07:59:00
2020-06-28 10:30:27
Nivea's In-Shower Body Moisturisers have arrived!