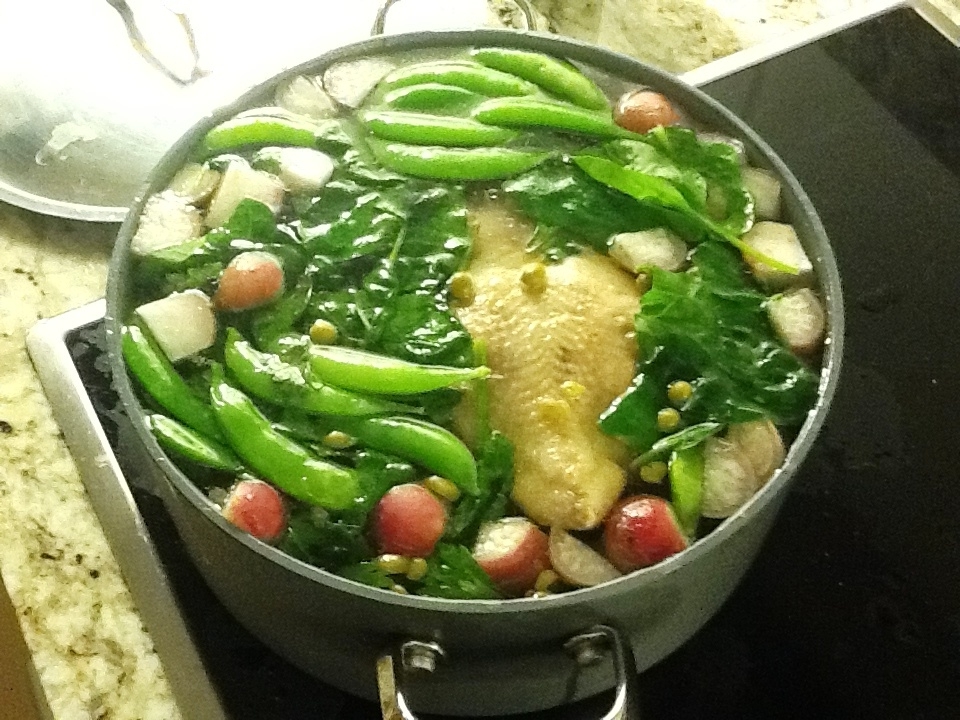 Its obviously not mine, as such, but I made it and Jamie Oliver invented it – it was amazing!
The name isn't exactly enticing, I'll agree, but for a night in when you want something super healthy that is filling and tastes incredible, then give this a try. I wouldn't even put it in that 'healthy recipes' category – because, lets be honest, isn't that the most unappetizing thought – a 'slimmers recipe'??! This can rather slip into the category of 'seriously tasty', with the added bonus of being healthy.
Ingredients:
(these are the ones are could get my hands on easily at my local Woolies and P'nP)
• 1 x 2kg free-range, organic chicken • a handful of fresh flat-leaf parsley (otherwise known as Italian parsley – NOT the normal parsley we all know – my worst)) • 4 bay leaves sea salt and freshly ground black pepper • 2 handfuls of new potatoes, scrubbed • 2 handfuls of baby carrots • 2 handfuls of baby turnips or radishes (I chose radishes for the colour) • 1 bulb of fennel, quartered, herby tops removed and reserved • freshly grated horseradish • optional: 1 jar hot creamed horseradish (I went for this option and was perfect) • 285ml of crème fraîche • 2 handfuls of fresh peas • 2 handfuls of broad beans • 1 colanderful of spinach
• olive oil • optional: small handful of inner celery leaves (I did this too and was lovely)
Method:
You will need a large stock pot to fit your chicken in so that you can cover it with water by about 2.5cm. Stuff the chicken with the parsley and bay leaves, then add your chicken to the pot, cover with water and add a good teaspoon of salt. Scatter in the potatoes, bring to the boil, then turn down, place a lid on top and simmer for about 20 minutes.
At this point you can add your baby carrots, radishes and fennel – I chopped these very roughly just taking off the rough ends. Carry on simmering for 30 to 40 minutes. When you can easily pull the leg bone away from the chicken, you know that it's cooked to perfection. By that time the other veg will be cooked, but don't break them up.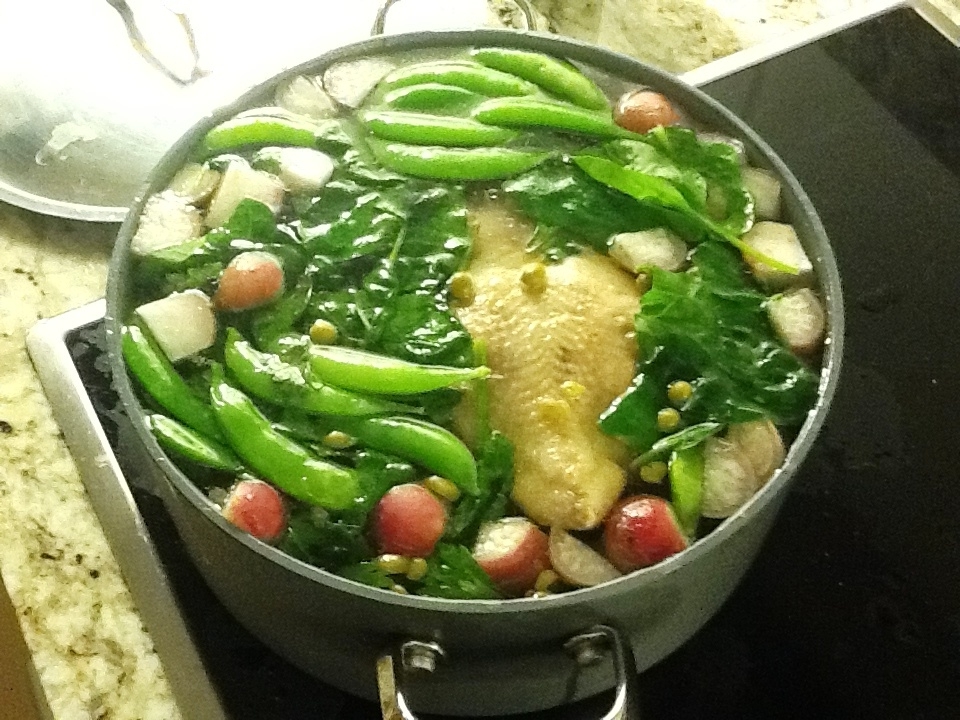 While this is all cooking, you can prepare your horseradish cream (this makes the soup amazing, and believe me, its very mild). Simply mix the creme fraiche and jar of horseradish together, and season – leave on the side to use on top of the soup when its done.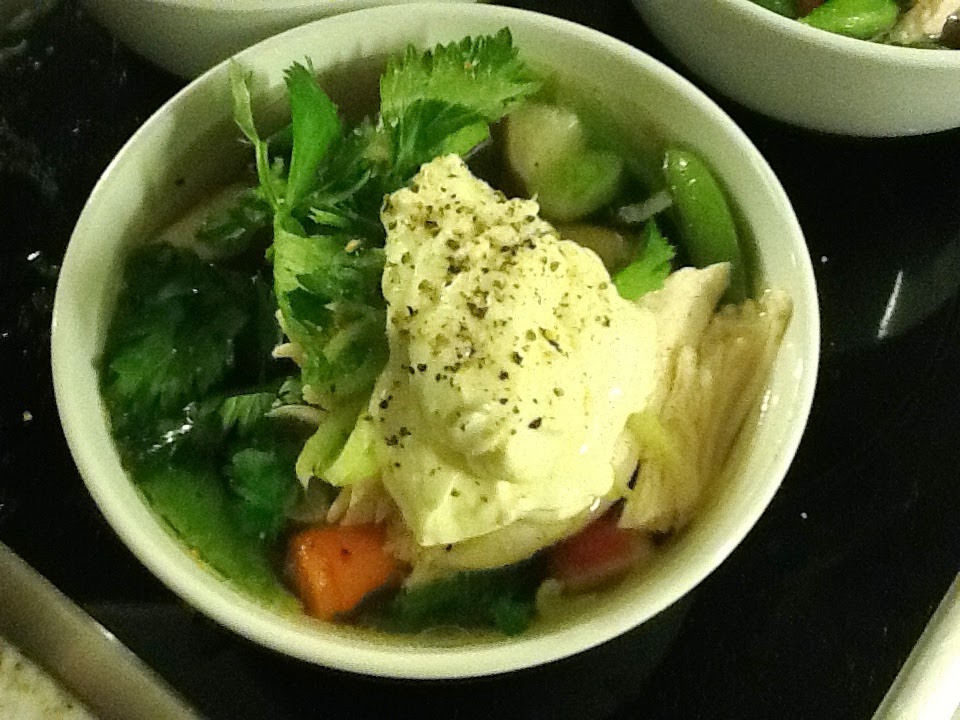 Remove the chicken into a bowl and add the peas, broad beans and spinach to the broth. Allow them to cook for one minute, then season carefully to taste. Divide a mixture of veg between the bowls, put some shredded chicken on top, then ladle over some of the broth. Sprinkle over some of the chopped reserved fennel tops or some celery leaves (I did both), with a dollop of horseradish crème fraîche on top and a drizzle of olive oil.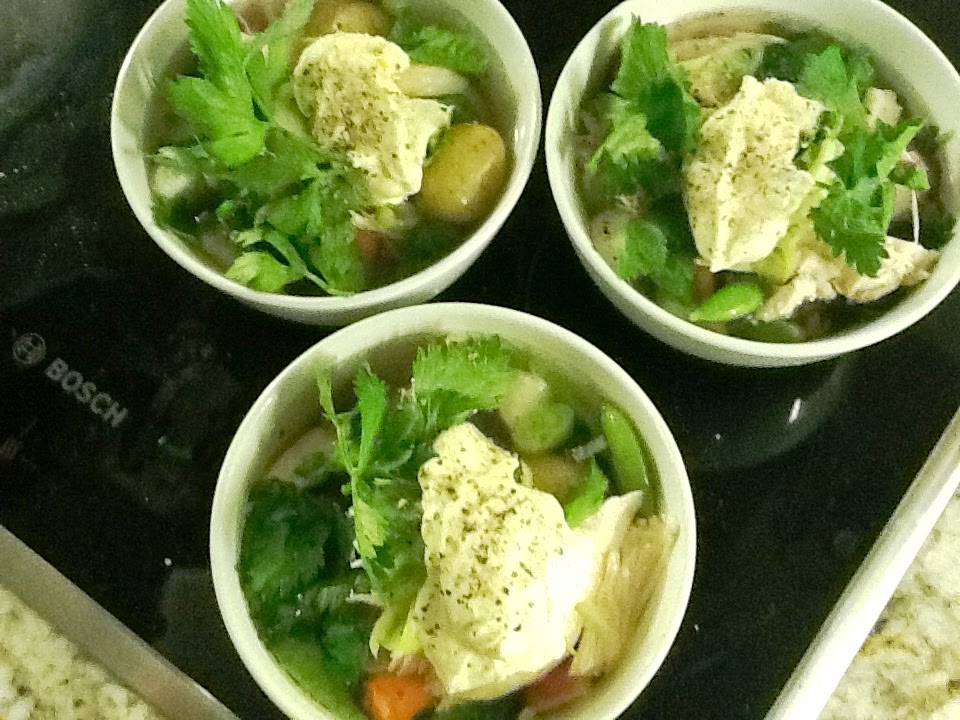 https://kissblushandtell.co.za/wp-content/uploads/2011/05/soup2.jpg
720
960
Victoria
/wp-content/uploads/2020/03/logo.png
Victoria
2011-05-20 07:43:00
2020-06-28 12:24:58
My spring poached chicken broth