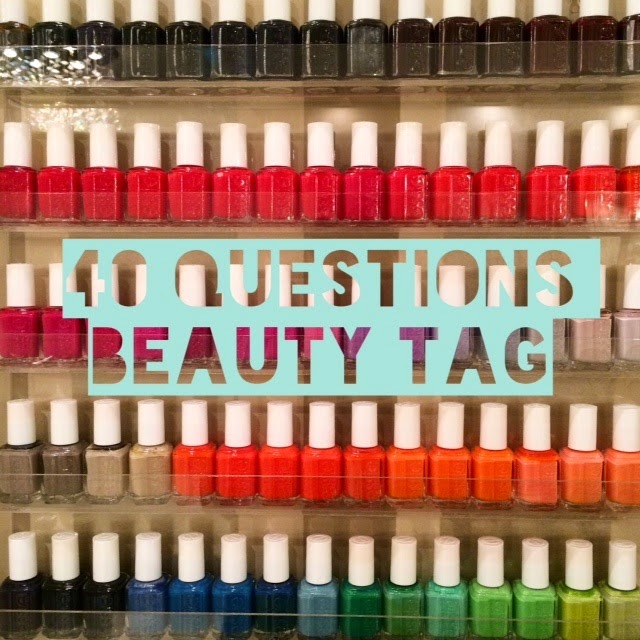 I came across this tag a while back and I've always so enjoyed reading peoples answers – it gives you a bit of insight into their routine, their skin type and their general approach to everything beauty related. Some of the questions were pretty weird and unrelated to us here in South Africa, so I have swapped out a few and made up my own.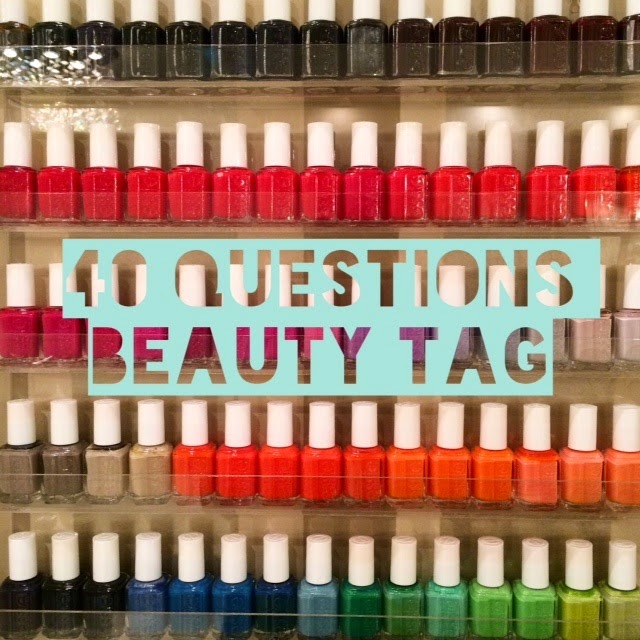 So here it goes, if you are keen to do your own version please do and let me know. Would love to read it!

How many times do you wash your face daily?
Three times – morning, before yoga (afternoon) and evenings.
What skin type do you have?
I would say normal to dry.
What is your current facial wash?
I use a different cleanser for each time of day (simply because my job is to test products). Mornings I tend to use something lighter – I am enjoying the REN Hydra-Calm Cleansing Gel. Afternoons before yoga I love my Juliette Armand Foaming Cleanser (it gets rid of every trace of make-up in seconds), and evenings I like a deep cleansing wash like the ESSE Refining Cleanser/Dermalogica Special Cleansing Gel or Rodial Stem Cell Cleansing Balm.
Do you exfoliate?
Absolutely! This is one of my favourite things to do and one that I swear by for healthy skin. I stick to enzymatic exfoliators and peels, however, to avoid my skin getting damaged.
What brand do you use?
I use Babor Mild Peeler and AHAVA Facial Renewal Peeler. Daily I use a muslin cloth to remove all cleansers which gently buffs the skin.
What moisturizer do you use?
At the moment I am loving moisturisers from Clarins and Sisley.
Do you have freckles?
Yes
Do you use eye cream?
Yes, use Babor Reversive Eye Cream and it's the first time in a while I've been this happy with an eye product.
Do you or did you have acne prone skin?
Nope
Cleansing Tip?
Include the neck (and chest when you can be bothered), also remove with a clean muslin cloth for gentle skin buffing.

What foundation do you use?
Again, a few. Love L'oreal foundations, particularly L'oreal Lumi Magique. Another favourite is Clarins True Radiance.
How about concealer?
NARS Radiant Creamy Concealer and L.A Girl PRO Concealer as a cheap dupe.
Do you know your undertone colour?
Yes, my undertone colour is yellow
What do you think of fake eyelashes?
Love them, pity I have no clue how to apply them but the times I have worn them I have loved the dramatic effect. Shu Uemura are my favourites and Revlon do some good one's (for a cheaper, local alternative).
Did you know that you are supposed to change your mascara every 3 months?
Yes, but I don't really follow this. Mascara is at its best when it starts drying out a bit.
What brand of mascara do you use?
Estee Lauder when I'm feeling fancy and L'Oreal on the other days.
Make Up Item that you can't seem to get enough of?
I'd such any cheek product is my down-fall – love them! Do you have a MAC Pro-card?
Nope – although I'm told I can get one but have never investigated it.
What makeup tools do you use in makeup application?
Brushes generally and my fingers when I am in a rush or to pat product into the skin before turning to my beauty blender.
What are your favourite brushes?
Real Techniques Buffing Brush (for foundation), Real Techniques Contour Brush (for concealer) with my Real Techniques version of the Beauty Blender. I then love Nars brushes for the eyes and my Bobbi Brown and Chantecaille brushes for blush and highlighter.
Do you use primer for the eyes?
No – I own one but too much of an effort plus don't have oily lids and make up tends to stay in place.
For the face?
Yes, but not daily at all. Only when I know I am going to an event that requires long-wear make up, although with my skin type everything does seem to stay in place without a primer.
What is your favourite eye shadow shade?
Stila – Bliss, MAC – Woodwinked and NARS – Sophia.
Do you use pencil or liquid eyeliner?
No – I am useless when it comes to this and feel too 'made up' when I do try it, but definitely apprecaite this look when I see it on other girls.
What do you think of pigment eyeshadows?
I like them, they can be quite messy to work with though.
Do you use mineral makeup?
No – not really tried it though.
What is your favourite lipstick?
Tom Ford in Blush Nude and Nars Audacious in Anna.
How about lipgloss?
Urgh not the biggest fan but love my Dior Lip Glow which is more of a balm I guess but so pretty.
What is your favourite blush to use?
A few. Hourglass Radiant Magenta, Tarte blush in Natural Beauty, Smashbox Blush in Passion, NARS Multiple in Orgasm and Bobbi Brown Pot Rouge in Pretty Powerful. As you can see, I am a big fan of blush!
Where do you buy your make-up online?
Nowhere really in SA but overseas I like Space NK (not so much online, more the store), Feel Unique (online) and Cult Beauty (online).
Do you like drugstore makeup?
Most definitely!
Your favourite in SA?
Probably Dischem and Clicks although a Boots here would blow my socks off!
Did you ever consider taking make-up classes?
Yes, and I followed through with this.
Are you clumsy in putting on makeup?
No, I am pretty precise and particular (some would say anal)
Name a makeup crime that you hate?
Thick, matte foundation.
Worst general-beauty crime?
Badly painted nails. My ultimate worst. Closely followed by un-kept brows.
Do you like colourful shades of makeup (lipstick, eyeshadow) or neutral ones?
I prefer neutrals, I am pretty boring but a good bold lip colour definitely has a place in my heart.
Which celebrity always has great make up?
Cara Delavigne and Alexa Chung.
If you could leave the house using just ONE make up item, what would you use?
Foundation
Could you ever leave the house without any makeup on?
Yes, I often do but not if I can avoid it as certainly don't look my best.
Do you think you look good even without any makeup on?
It doesn't really bother me. My skin is fine but my eyes definitely look a tad mousey!
In your opinion, what is the BEST makeup line?
I could never answer that but if I HAD to, I would go for NARS.
What do you think of make up in general?
I think that it should not be seen as being 'fake' or 'shallow' to love make up. I think every girl, if done correctly should love make up and use it to enhance their features.
https://kissblushandtell.co.za/wp-content/uploads/2015/05/40.jpg
640
640
Victoria
/wp-content/uploads/2020/03/logo.png
Victoria
2015-05-20 13:52:00
2020-06-27 19:51:26
40 Questions Beauty Tag