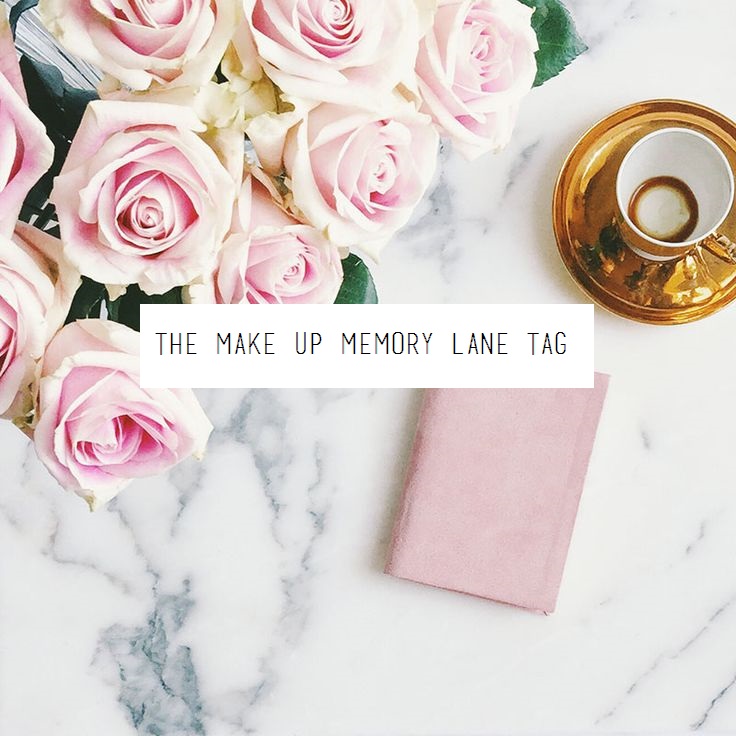 I came across this tag on Laura's blog, Buy Now Blog Later. Laura was the first blog I ever, ever read (literally) and the blog that inspired me to start Kiss, Blush and Tell when I lived in London. She has since stopped her blog and started a new one and also stopped her YouTube channels – but I still love her stuff – so authentic and honest! This tag is a walk down memory lane, but with make-up. Obvs. I have also added in a few of my own questions to this tag to make it more relevant to me.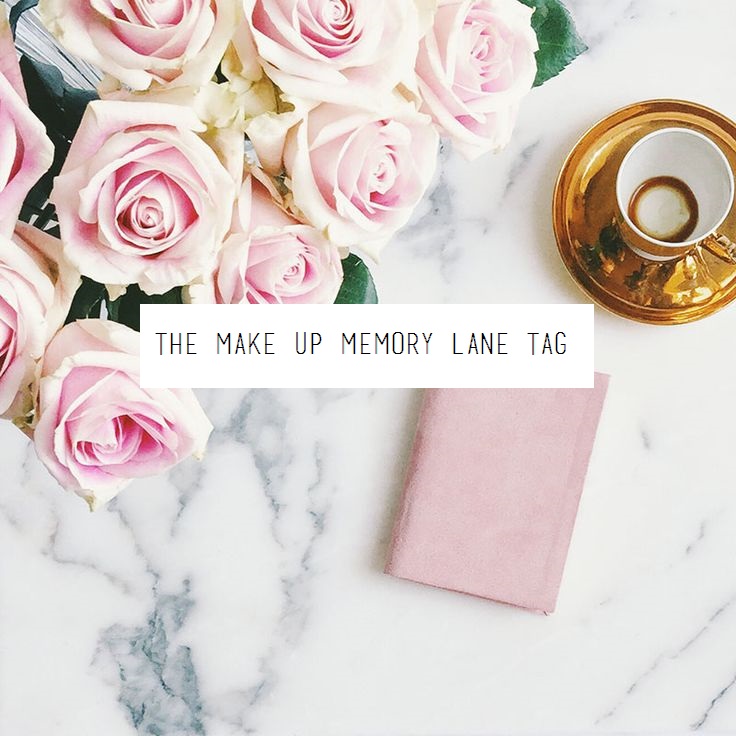 First makeup item ever purchased?
God, I'm unglamourous compared to the other tags I have read, but my first make up item was that glupey lipgloss from Kangol that smelt like candy. I loved it and continued to buy it for the most part of high-school. It gave that glossy effect like no other and was so tacky it could basically be a substitute for Pritt!
First MAC item?
It was 3 items and I remember this because I got them with my Mum to put in my Christmas stocking. It was the good old Studio Fix (which I hate now), Zoom Lash mascara and the MAC concealer in the little pot. I may even still own it!
First MAC/other brand collection?
It was the MAC Gold Summer range which I don't remember the exact name of nor can I find it on Google. All I do know is that is was allll about bronzing it up. I got the nude/gold shimmer lipstick and gloss as well as the bronzer which came in a beautiful gold reflective case.
First high end make up splurge?
It was from Bobbi Brown. I had purchased her teen beauty and make up books for years so had always wanted to own a product from the brand. My first purchase from the brand was their liquid liner pot. A best seller of theirs to this day. I think I attempted to use it once and never again. I had always admired it on other people but I have never and will never be a liquid liner gal – not only can I not do it but I now think I also look really strange and overdone with it on. So that was a fail. Luckily this was the first and last bad high-end purchase. I have since made (way too many) informed, good buys.
First makeover experience?
I had a make up artist come to my home and do my hair and make-up before a dance in Std 9 (Grade 11). The make up wasn't actually too bad as she kept it pretty neutral but my hair was abysmal. I remember walking through into the lounge where my Dad and brother were watching rugby and both of them laughing (and me subsequently crying).
First makeup brush?
My first make up brush was the MAC flat foundation brush. Urgh. Not a fan of these types of foundation brushes at all and didn't use it much in my routine.
First eyeshadow?
It was MAC Woodwinked – pretty impressed with myself even typing that as it's still a firm favourite.
First lipstick?
MAC Blankety. I still love this stuff and it was the only nude lipstick I owned for years. Oh, and can you tell I loved MAC?
First skincare "investment"?
My first indulgence was a Gatineau Exfolaiting Mask (Gommage type product). I used the other basic products in the range from my early teens but my Mum bought these for me. This particular mask was one I had my eye on for ages as had tried a few samples of it. I treasured it and loved using every ounce of it. My most pricey product which is not really skincare nor make up must also be mentioned – it was the Lancome Flash Bronzer Self Tan for the Face. It was about R600 and a ridiculous splurge for me at this age but so worth it. I still use this stuff – it's an all time favourite!
First nail polish owned?
There were a few cheapies from the likes of Rimmel and Revlon but my first memorable polish was an dark navy with a slight shimmer from OPI that I bought in Harrods. I was on a holiday there and I remember it so clearly as I had read about OPI but had not seen it in SA yet. I still own this polish too. I sound like a real hoarder, don't I?!
First fake tan attempt?
Oh goodness, I had a few too many failed attempts throughout high-school. My friends and I loved our self tan. There was one particular attempt that stands out to me which was a Saturday of rugby at one of the boys schools. We had drenched ourselves in tan the night before at boarding school and looked an absolute sight for sore eyes (although at the time we didn't think so).
Most coveted and collected beauty brand?
100% The Body Shop. This was new when I was in high school and as a beauty junkie you can only imagine the excitement. I used every cent of my pocket money on this and collected every body butter, matching scrub and body wash over time. I also loved their body sprays and body oils.
Best Make Up Trend in the 90's?
Ummm, this would have to be gloss, gloss and more gloss. I loved this look. However, nowadays anything that says matte calls my name (other than when it comes to foundations).
Biggest beauty faux pas in the past?
This would have to be the fact that I completely ignored how NB brows are. I was lucky enough to always have a fine brow shape, but I never did anything to accentuate this. Never filled them in, combed them through or tamed them with a gel. These days, if I were to pick 2 most important parts of my routine it would have to be skin and brows. Please feel free to do the tag too and let me know about it, would love to have a read 🙂
Image source
https://kissblushandtell.co.za/wp-content/uploads/2015/08/aa548f7dceae1f0badc28b68409ee73d.jpg
736
736
Victoria
/wp-content/uploads/2020/03/logo.png
Victoria
2015-08-18 12:14:00
2020-06-27 19:46:09
The Make Up Memory Lane Tag