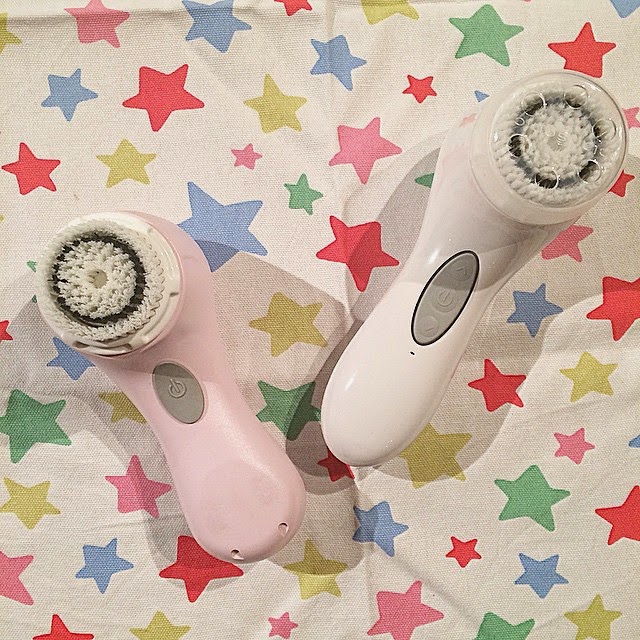 I am sure you have heard all the excitement around the launch of the much-loved cult cleansing system, Clarisonic.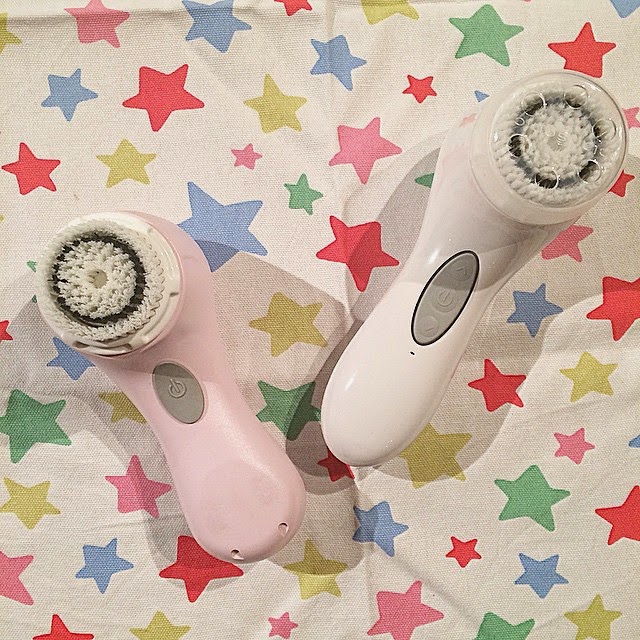 L – R: Mia 2 and Aria
I (obviously) got caught up in the hype of the Clarisonic a while back and am already on my second one – my first was the basic Mia which sadly broke when I dropped it and my second was the beautiful pastel pink Mia 2 (pictured). I have written about my love for this product a few years back in the post introducing my Clarisonic and then how I like using it in this post. Clarinsonic were kind enough to send me the Aria which naturally made me break out in a hot sweat with excitement as this is the ultimate when it comes to cleansing brushes. Anyway, I thought I would start off by answering some of your questions as to-the-point as possible.
What is a Clarisonic?
It's a cleansing brush that you use with your usual facial cleanser to improve the cleansing process and make sure your skin is cleaned properly, like you would use an electric tooth brush to brush your teeth. The device makes use of a patented sonic frequency of more than 300 movements per second, cleaning, softening and smoothing the skin like nothing else!
What is the difference between the Mia 2 and the Aria?
Mia 2 – R2499
2 speeds
Smaller and great for travel
Light
Customised array of pretty colours
Magnetic charging
Water-resistant
Great entry Clarisonic for customers after better cleansing but no major skin concerns
Aria – R2999
Larger than the Mia
Heavier than the Mia
Better battery life
Warning low-battery light
Water-resistant
3 speeds
More heavy duty cleansing
Great for people with specific skin concerns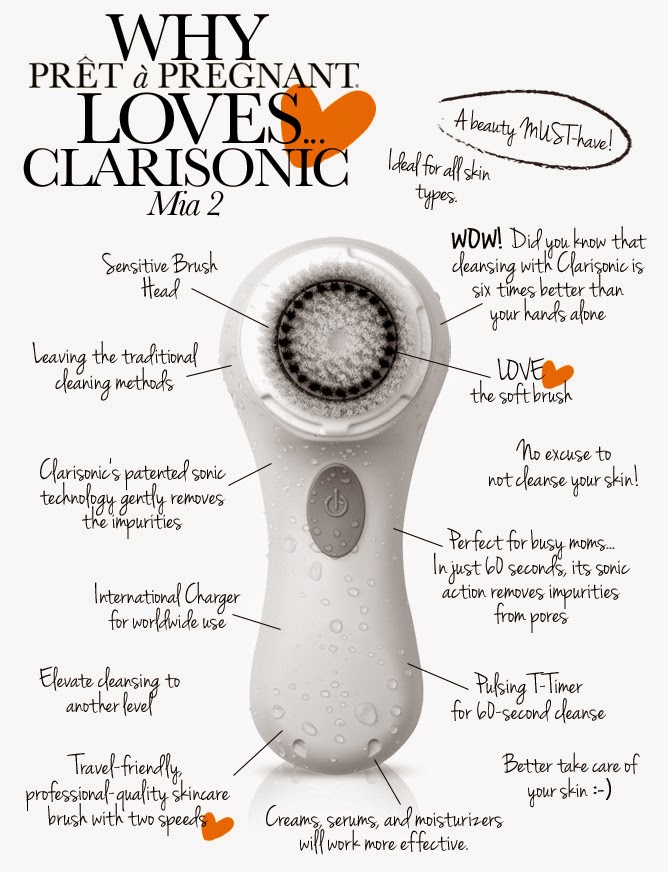 How do I use the Clarisonic?
They really are very user-friendly and work on a timer for each section of your face so when you are done working on the left cheek area the device will turn off letting you know you can move onto the right cheek. Below is a video showing the Clarisonic Mia 2 being used and other facts about it:
Is it worth the splurge?
Most definitely. I have to be honest with you, I don't use my Clarisonic every day at all but I most definitely reach for it regularly enough for it to be well worth the splurge. I wrote an article last week on knowing how to understand your skin and a lot of those skin concerns can easily be rectified and avoided with a good cleanse – you can't underestimate this, ever! I keep my Clarisonic next to my bath and find it so therapeutic to use 3 times a week followed by a face mask. I can honestly say that nothing makes my skin glow like post-Clarisonic cleanse glow.
Available at Stuttafords from Jan 2015.
Image source
https://kissblushandtell.co.za/wp-content/uploads/2014/10/10593458_1506538512922985_1917842061_n.jpg
640
640
Victoria
/wp-content/uploads/2020/03/logo.png
Victoria
2014-10-16 11:01:00
2020-06-27 19:59:07
The Clarisonic Arrives in South Africa