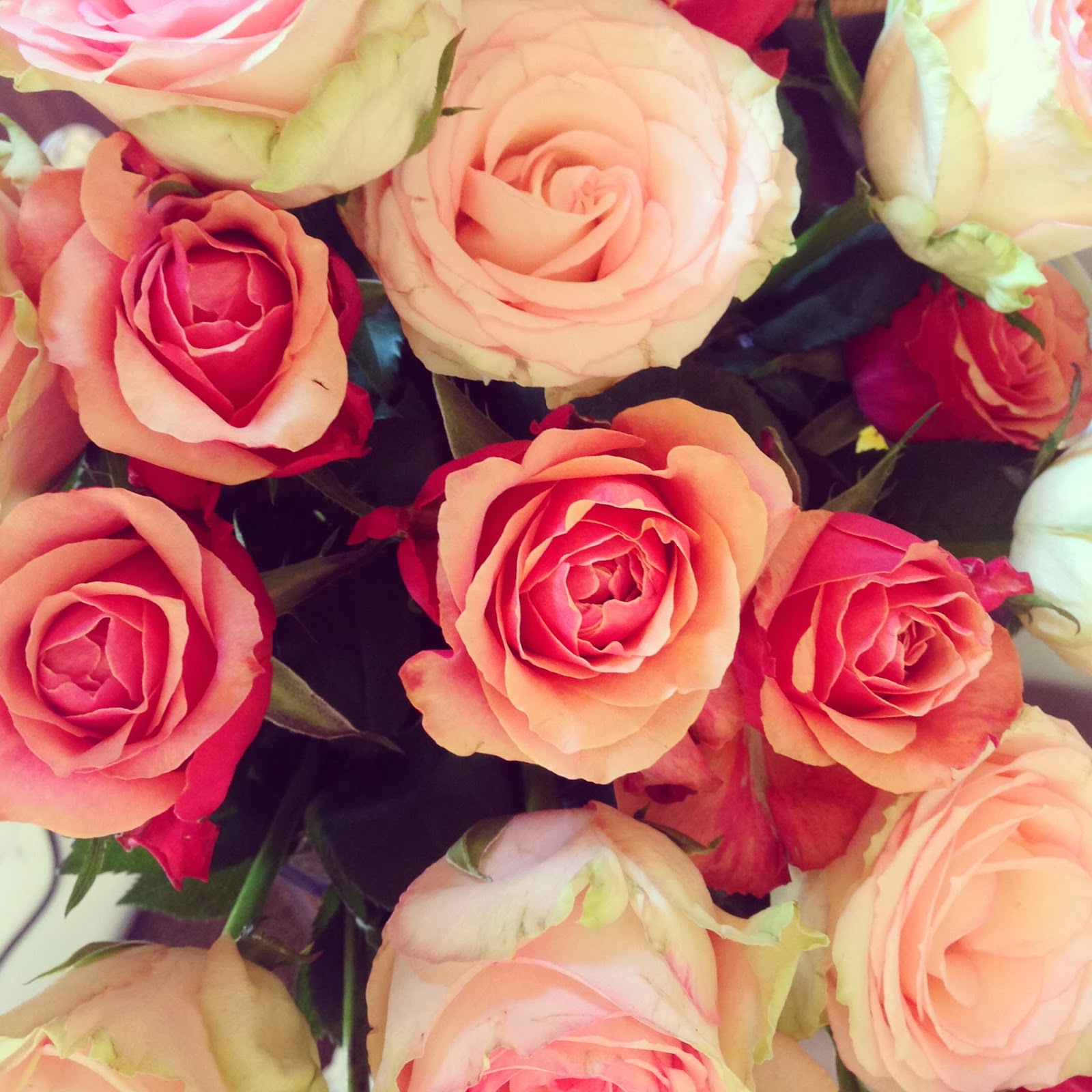 For those who follow me on Instagram (personal account & Kiss, Blush & Tell account), you would have seen my incredibly luxurious weekend spent in Paternoster two weekends ago. It was quite honestly one of the most heavenly weekends ever as it (quite appropriately) fell on the Valentine's wkd so meant a weekend of over-indulgence in delicious food and incredible wine!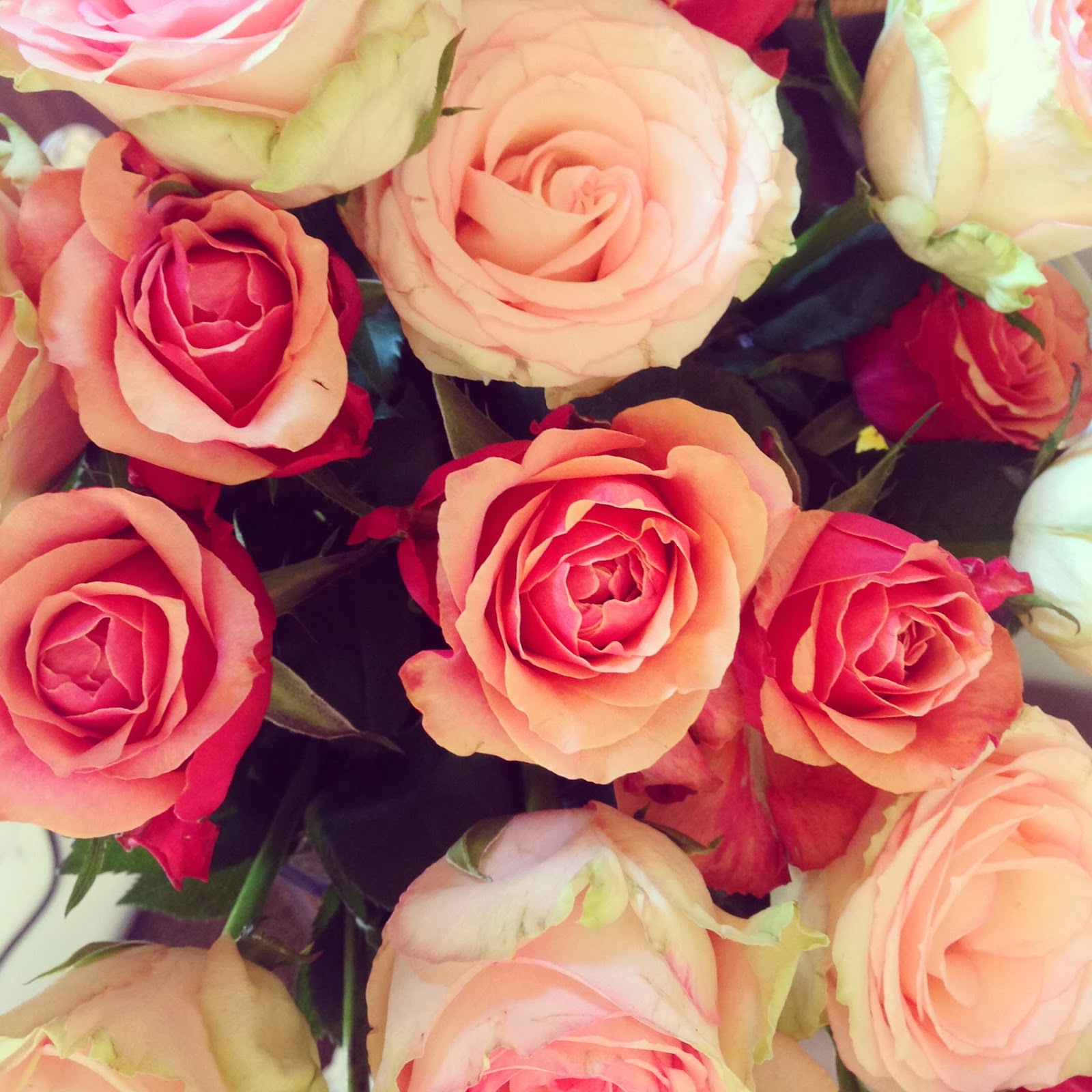 We started off our Friday night at Kitima in Hout Bay for their 5 course Valentine's Day menu. I have to say I don't think I would return – the setting is always great but for R400 a head (excluding drinks) it was pretty average. The weekend proceeded to be followed by some serious dining so we could compare it to food that Kitima most certainly did not get close to rivalling. The company and wine was perfect which made it a really enjoyable eve but the food was definitely not the star. My breakfast in bed at home was more of a treat!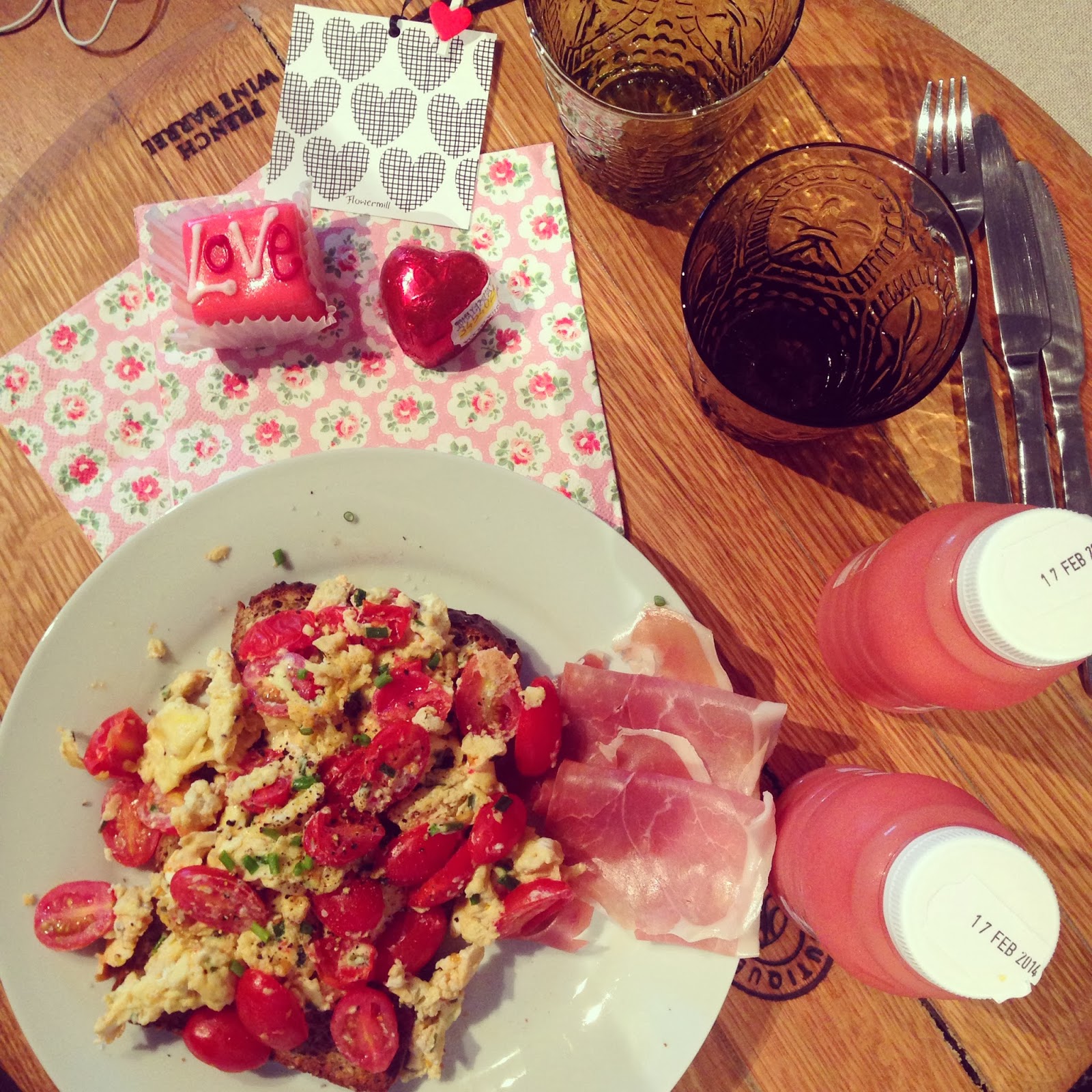 On Saturday morning we proceeded to drive through to Paternoster which is about an hour and 45 min away. We had a lunch booking at Gaaitjie Salt River Restaurant on what must have been world's hottest summers day. For those who haven't heard of Gaaitjie, it's a small fine-dining beach restaurant literally on the beach that serves the most incredible local food. Everything from the home-made bread to the delicious pork belly and Carpaccio made it such a treat. I so enjoyed our visit here and would definitely be back. It cost R295 per person for three courses, do yourself a favour and book here. I plan on heading back with a big bunch of friends as think it's the perfect place for a festive Sunday lunch!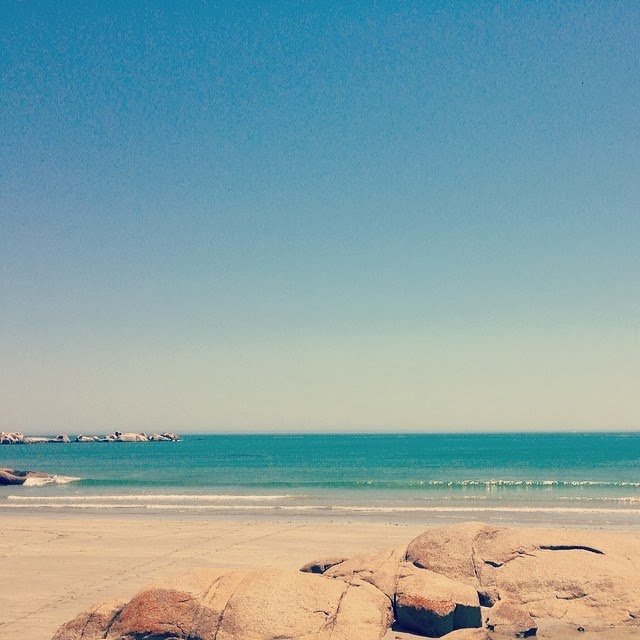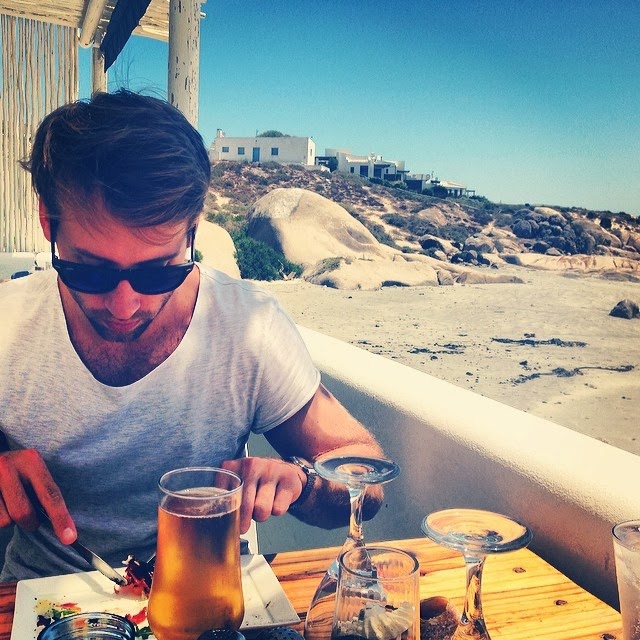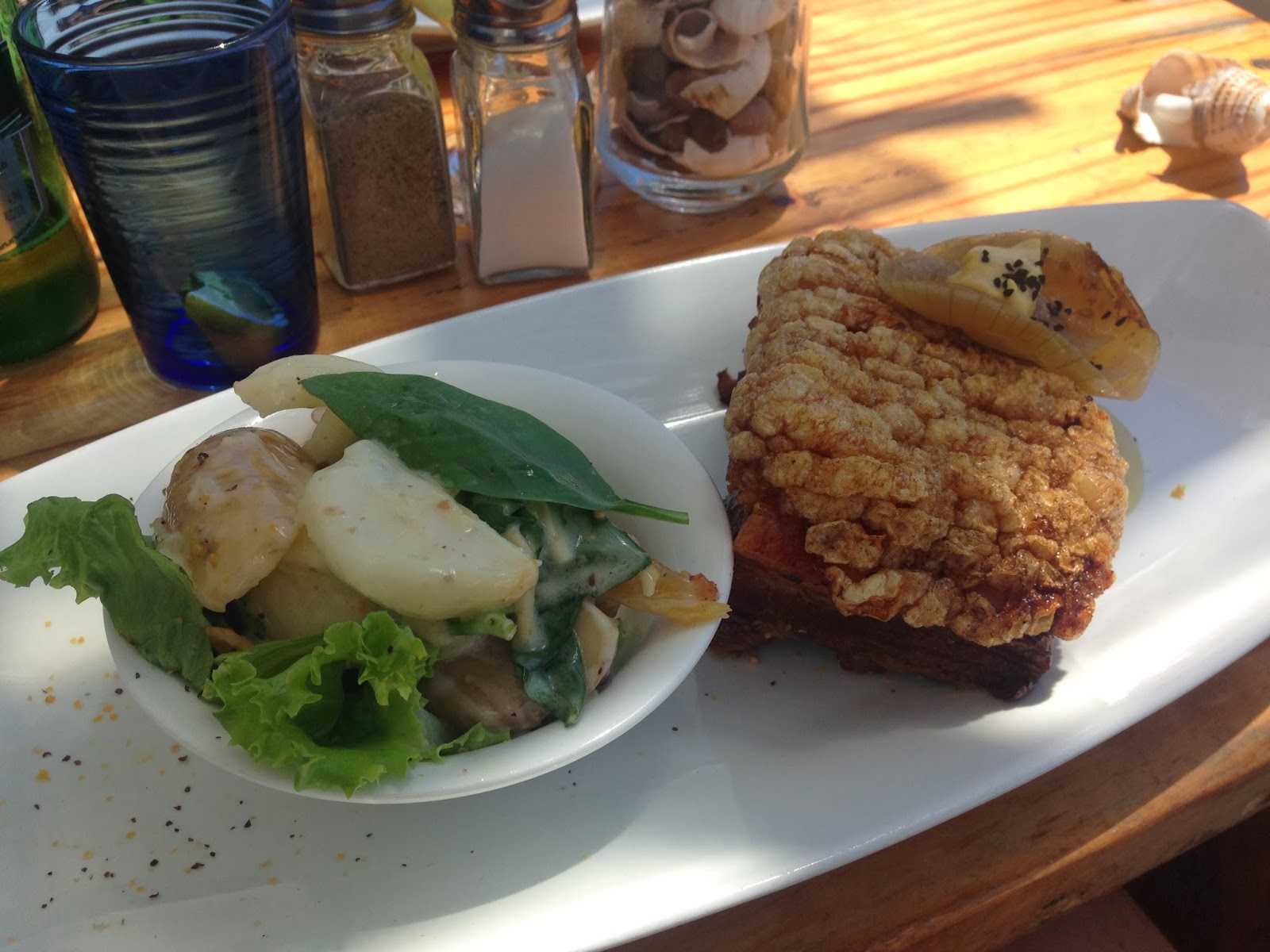 Pork Belly with a potato and pear salad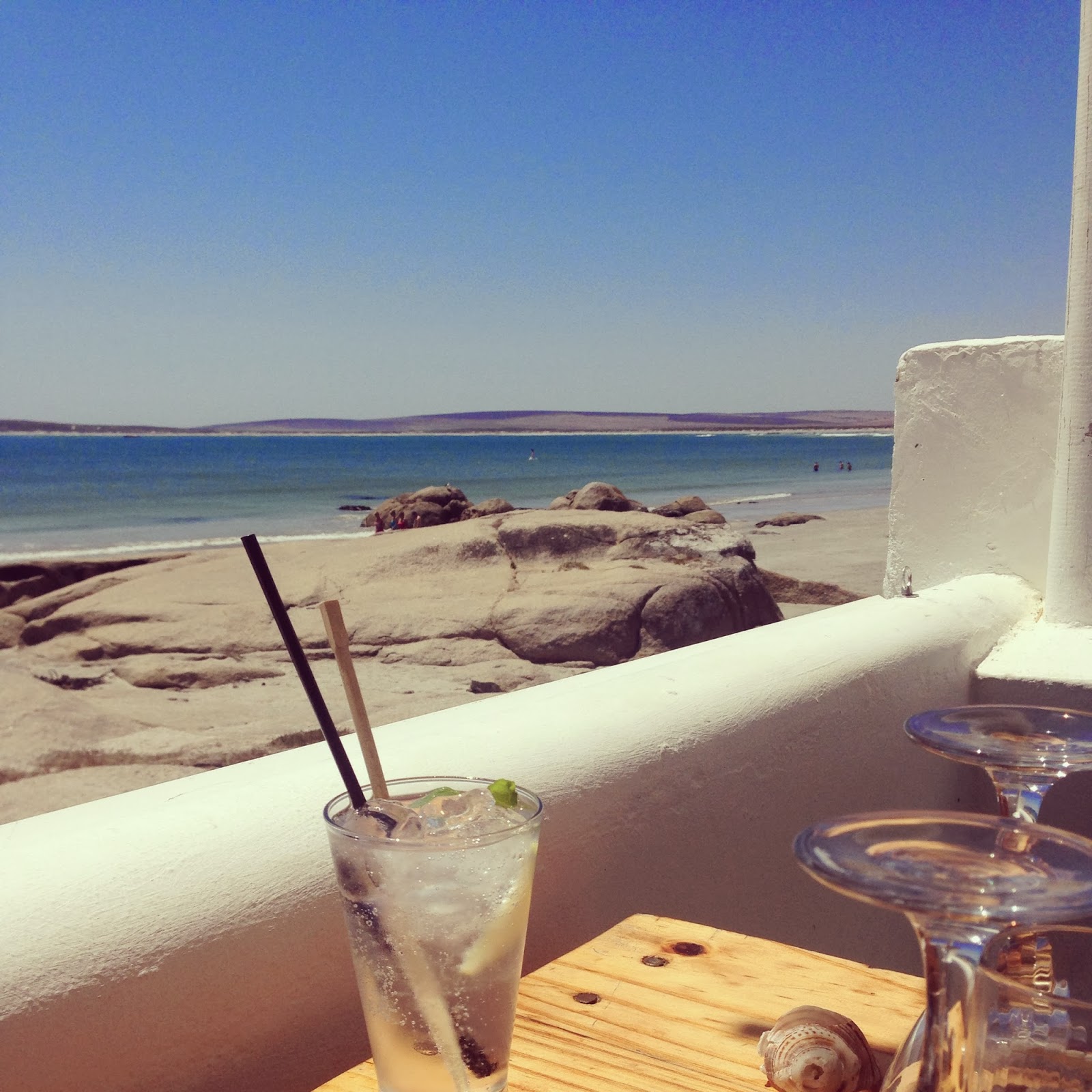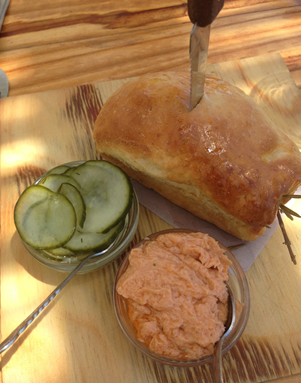 Home-made bread with rosemary and courgette served with a home-made mackerel spread and pickled cucumbers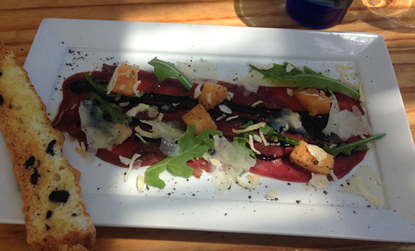 Springbok Carpaccio with parmesan and a home-made olive bread stick
At 2pm we checked into the beautiful Abalone House where we were booked for the night. I have heard such good things about this beautiful five-star guesthouse so was very keen to get unpacked and relax! We were spoilt to what I think is the best room in the house (number 9 FYI). The view was spectacular and our room was stunning – spacious and airconned (this was a very NB factor for the hot weather). We had a little balcony too with French shutters – and just look at the view it opened up to!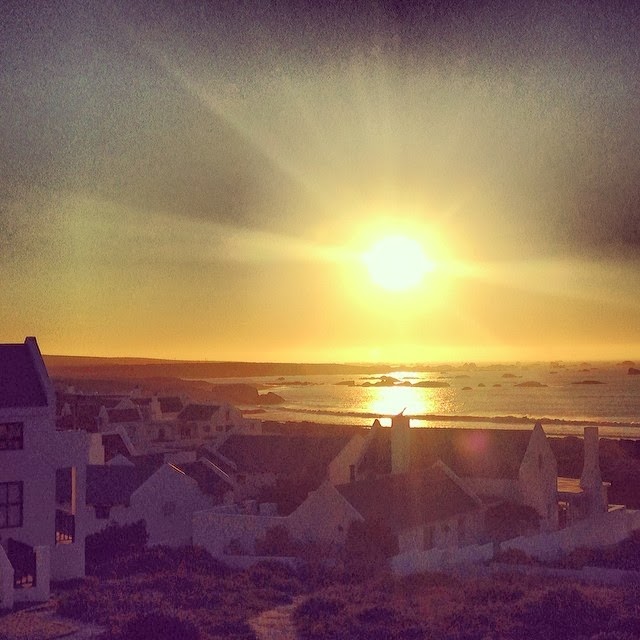 Our view from the room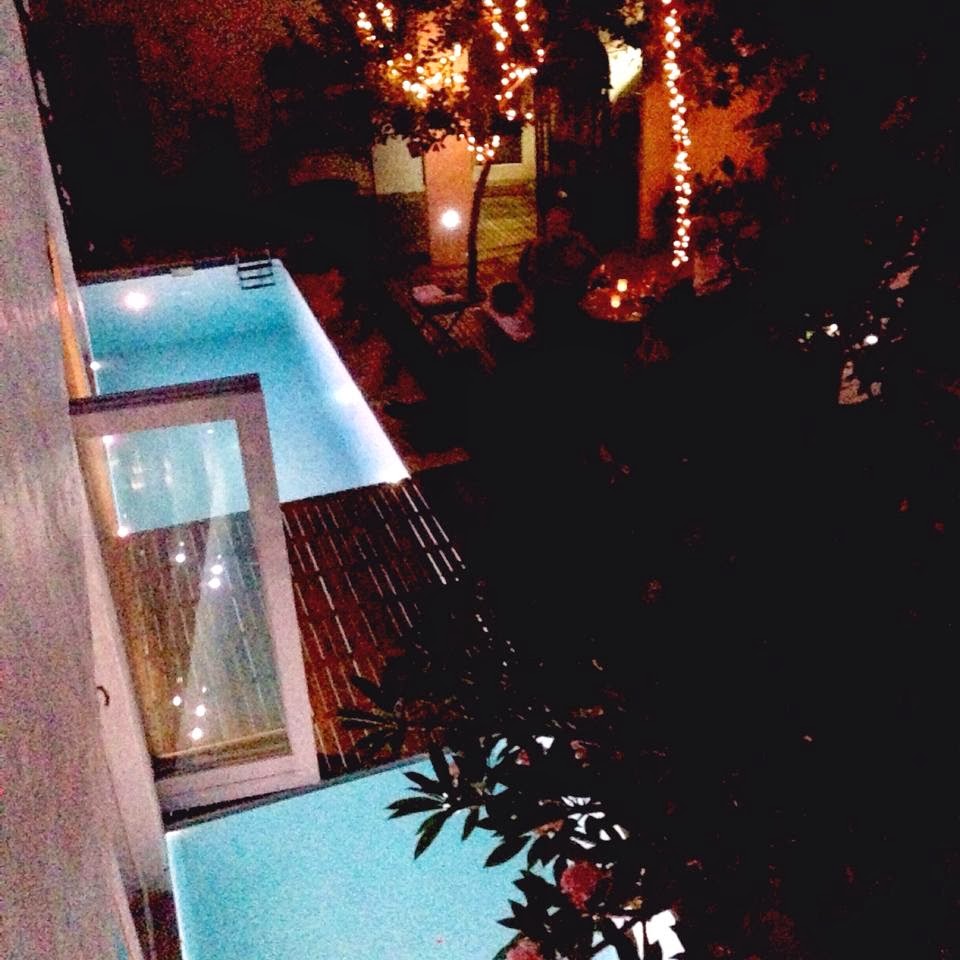 The pool by night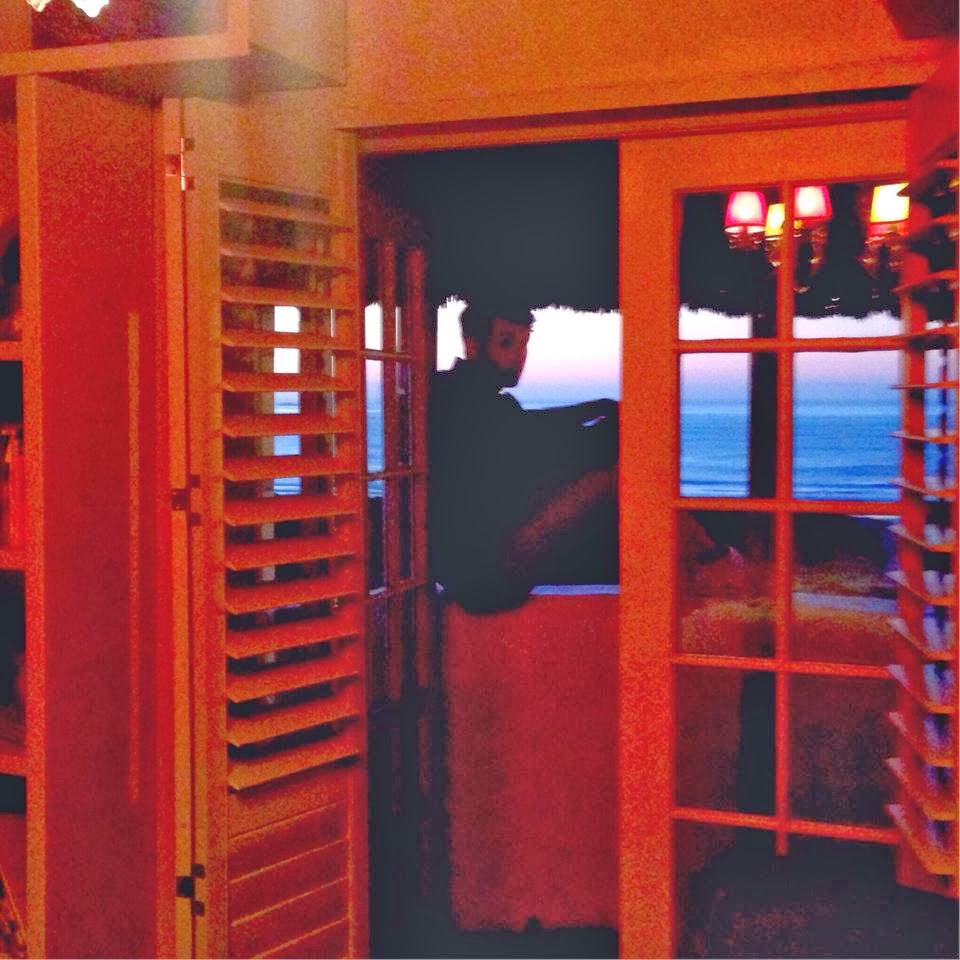 Our little balcony
We chose to skip afternoon tea even though I have no doubt it would have been lovely. The overindulgence was getting the better of us! Instead we chose to have a nap and a swim and get excited for our dinner booking at the Reuben's restaurant which is situated in the guesthouse and is a place I would choose to visit over and over again – the setting, the food, the view and the service were all top notch.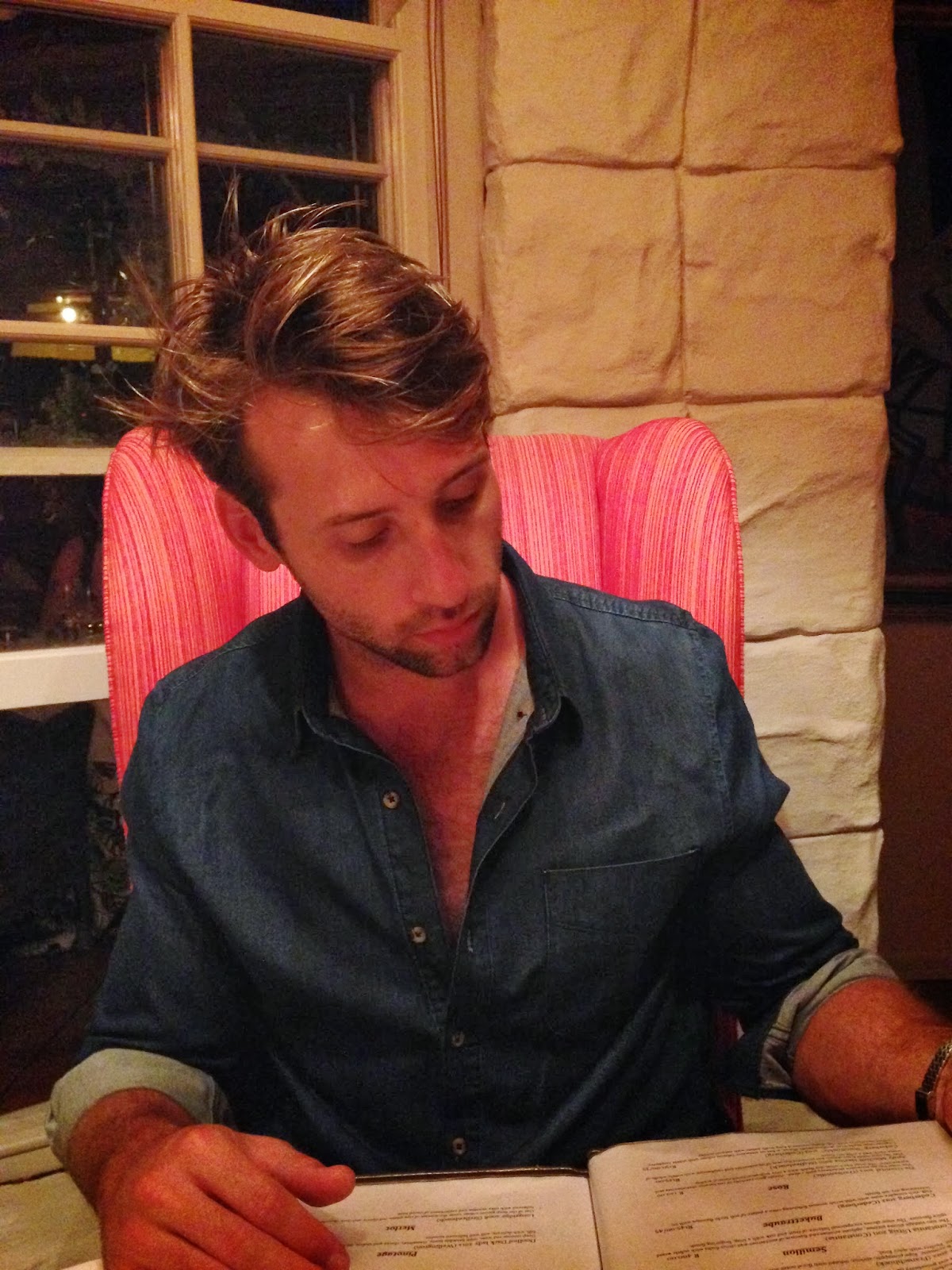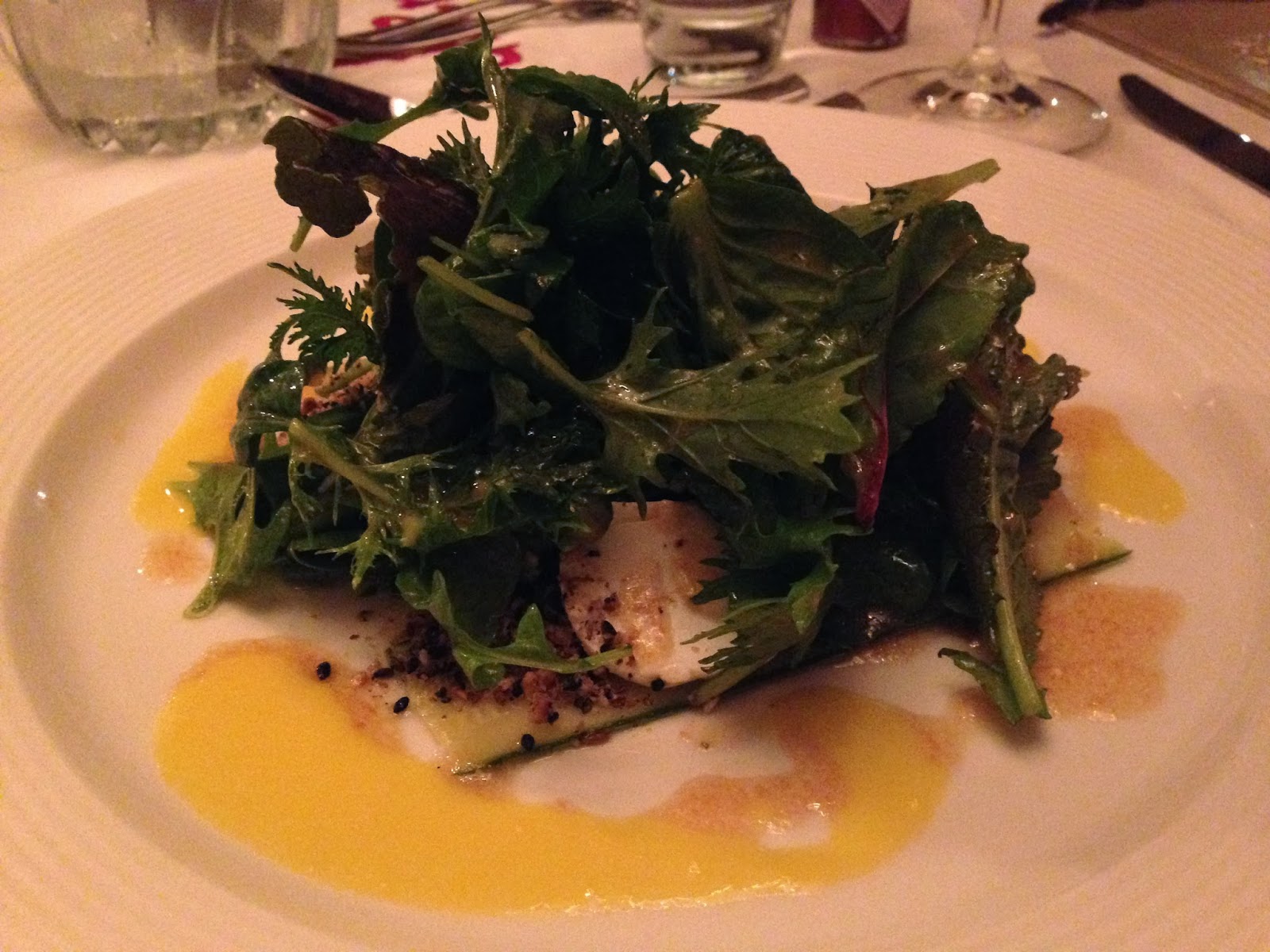 Goats Cheese Salad starter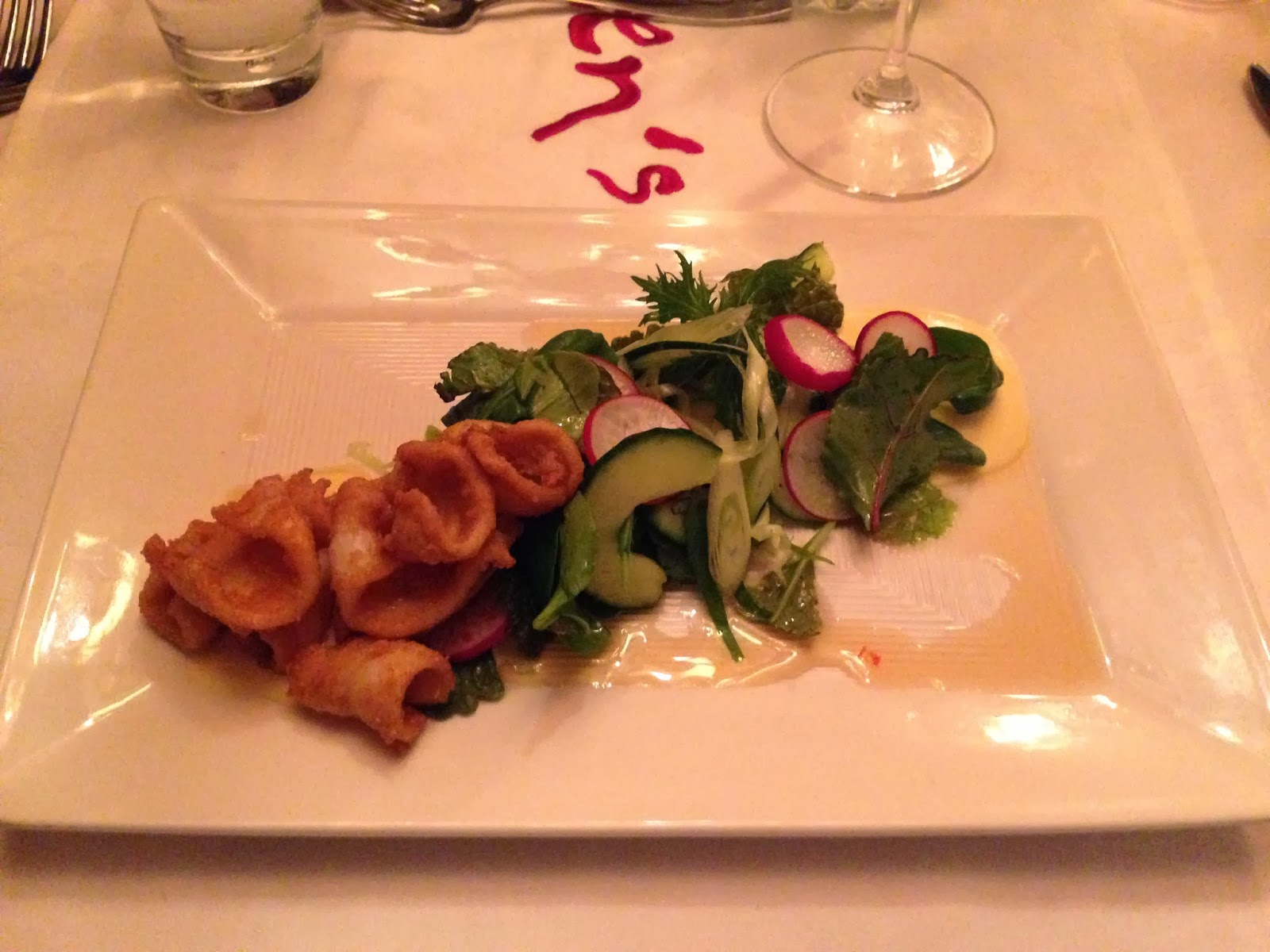 Salt and pepper squid starter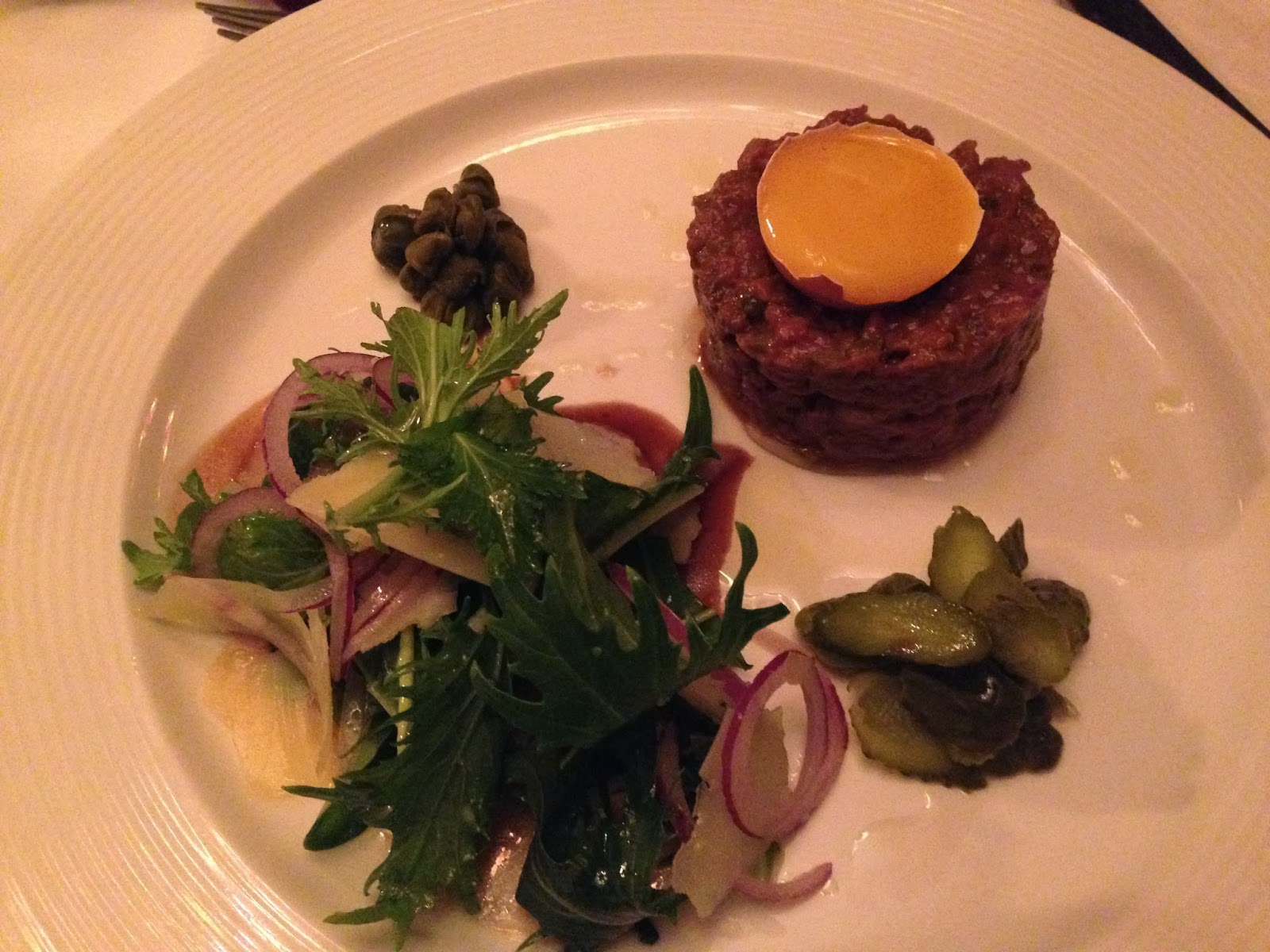 Steak tartar starter – I was too full for a main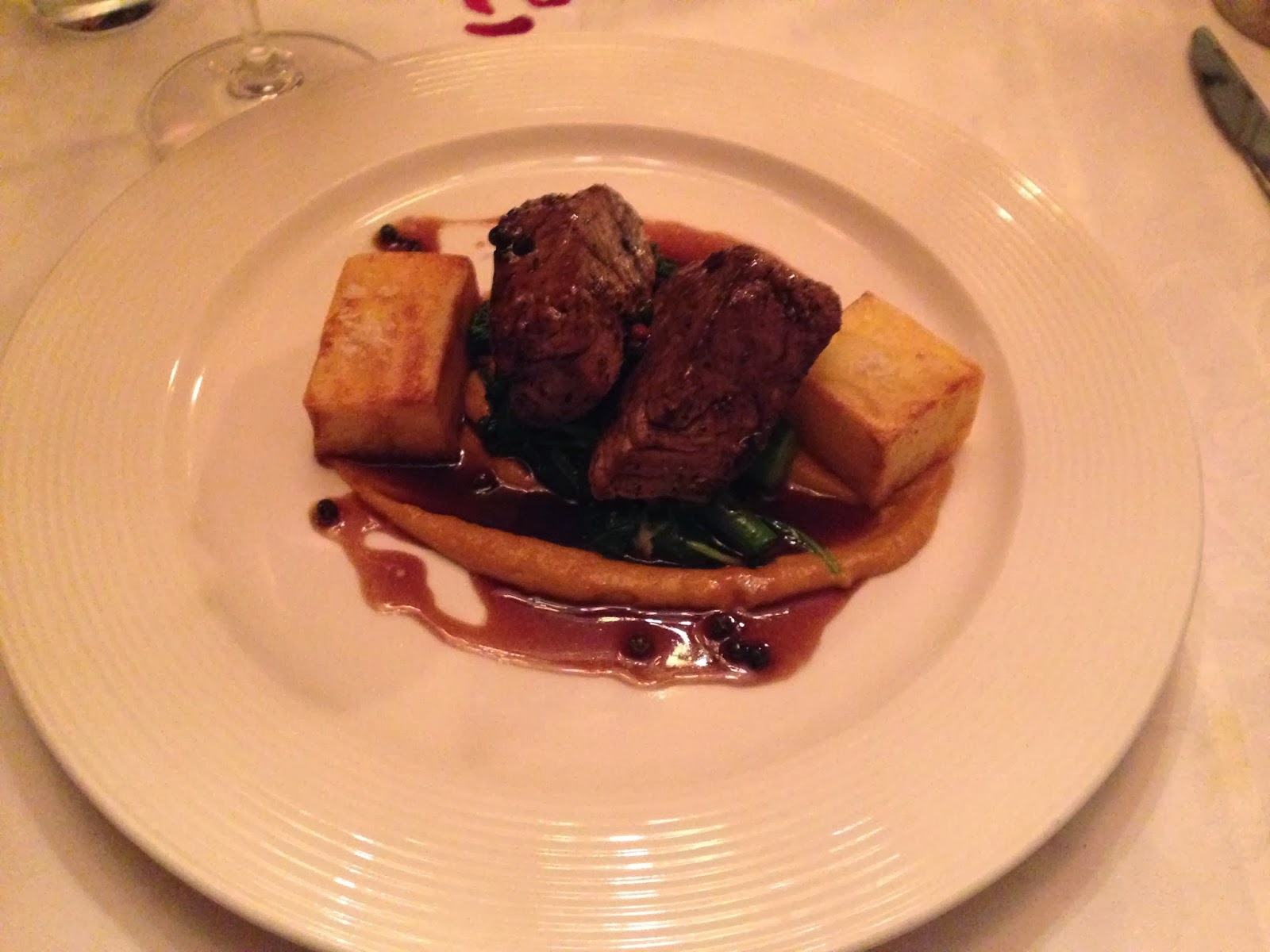 Fillet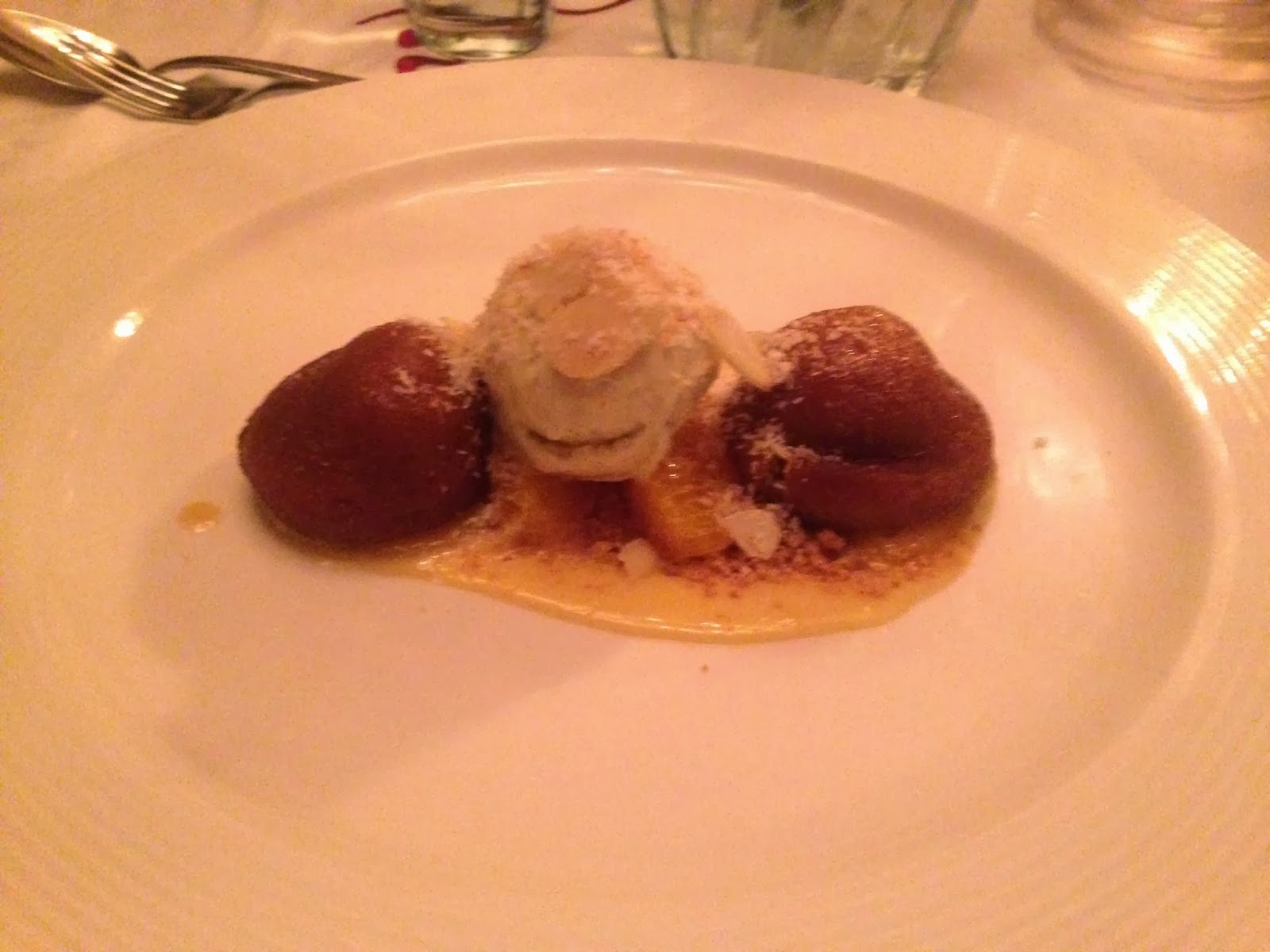 The best desert in history – malva pudding with cinnamon ice cream
On the Sunday morning we ate a delicious breakfast of home-made granola and fruit. We also ordered a delicious omelette to share as, again, we felt like we were about to burst at the seams! Our breakfast was followed by a 60 minute Energise & Uplift massage at the spa which is also connected to the guesthouse. Unfortunately there was no aircon here so it was pretty hot, but the therapists were outstanding (this is coming from a previously trained therapist!). They really had great hands and, as my boyfriend said, left us literally feeling like we had a new body.
After our treatment we checked out and decided to visit Tietiesbaai (a nature reserve) which was too beautiful (apart from the odd very rough looking camper). The beach is stunning and the views are incredible, so put this on your list if you plan on visiting the area as it's only 6km from Abalone House.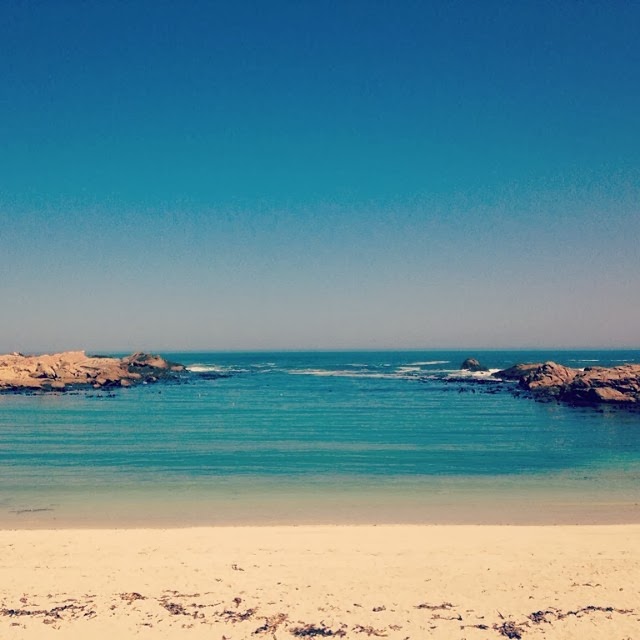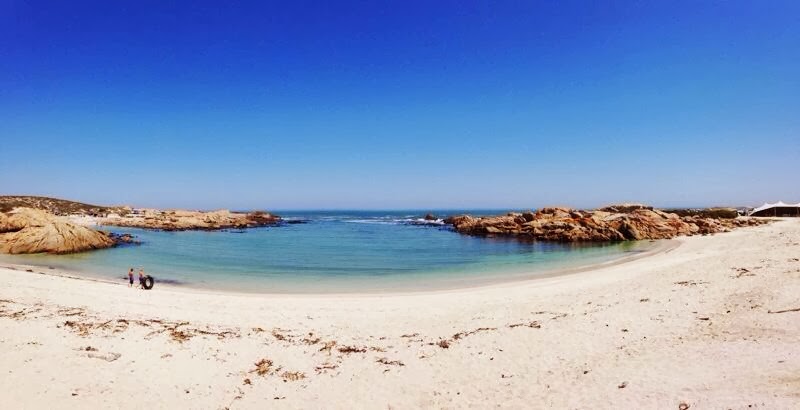 We so enjoyed our stay here. More than anything I loved the personal touches and how 'at home' it felt. It literally had a feeling of staying with a good friend (in the best possible way). Nothing was too rigid and we were made to feel as if we could really get comfortable.
Check outtheir site for further details or feel free to ask any questions. I hope to visit this area again soon, it really is magical!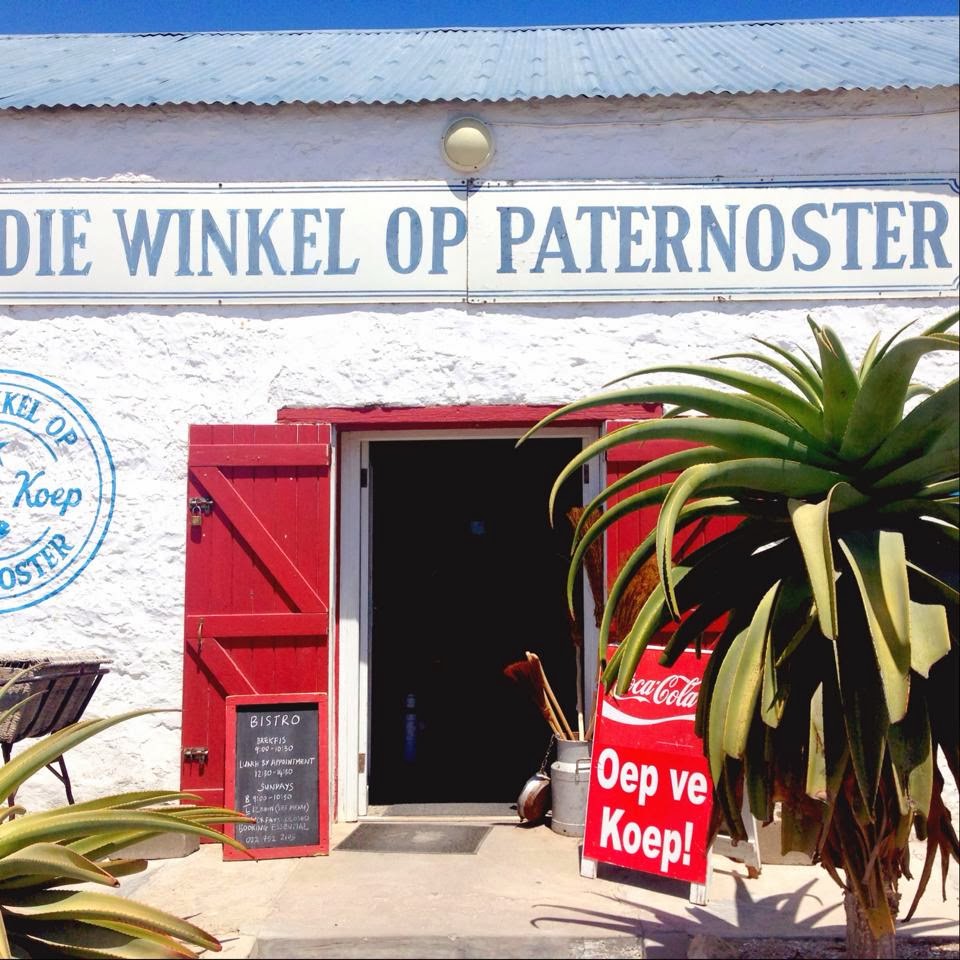 https://kissblushandtell.co.za/wp-content/uploads/2014/02/IMG_4746.jpg
1600
1600
Victoria
/wp-content/uploads/2020/03/logo.png
Victoria
2014-02-25 07:30:00
2020-06-27 20:06:23
My Valentine's Day weekend in Paternoster {Abalone House}