Thursday saw us beauty gals off to the Sparkle SA launch. I could not have been more excited – we were about to hear all about their two new nail brands that they are launching in South Africa. Starting initially with Essie, they certainly already have every ounce of my trust – these ladies know their nails backwards and certainly know what we love!
The air-tight packet with two full sets of nail aplpications
The first brand is called Incoco, and I honestly think I should be their new sales lady. I have been walking around with leopard print nails, so you can imagine how many times I have had to explain what is on my nails, and with a handy set in my handbag I have done a few demo's here and there (even on boys)!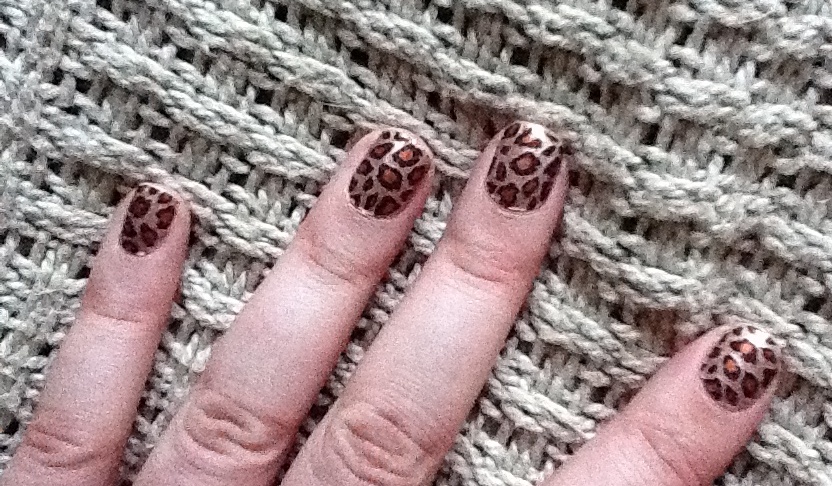 This is how quick and easy… and fantastically amazing Incoco is. An instant nail colour/pattern with no drying, chipping or damage – but this really is the real deal. Incoco is 100% nail polish (a base coat, colour and a top coat) all in a nail wrap that is applied to the nail and sets in less than 10 seconds. Perfect to keep in your handbag for an emergency meeting or date.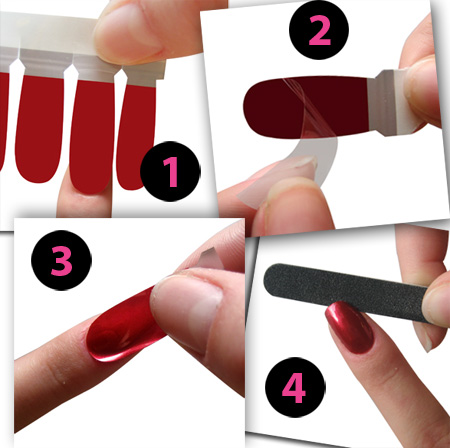 The application process
It really is magic. Especially for me, where the product is usually off within 3 days! The choice of design is endless from the cracle effect, severe bling and leapard print to the most gorgous tame colours that simply looks like a normal nail varnish, but last triple the time (and no drying time of course).
In the meantime I will keep you wondering about the second brand. A post will follow soon 🙂
Incoco is available from Sorbet salons nationwide, Wellness Warehouse and Dischem at a RRP of R130
Follow Sparkle SA on Twitter hereand Facebook here
Image source hereand my own
https://kissblushandtell.co.za/wp-content/uploads/2011/08/Incooco.jpg
656
365
Victoria
/wp-content/uploads/2020/03/logo.png
Victoria
2011-08-01 15:41:00
2020-03-24 09:32:43
It's a wrap: Incoco