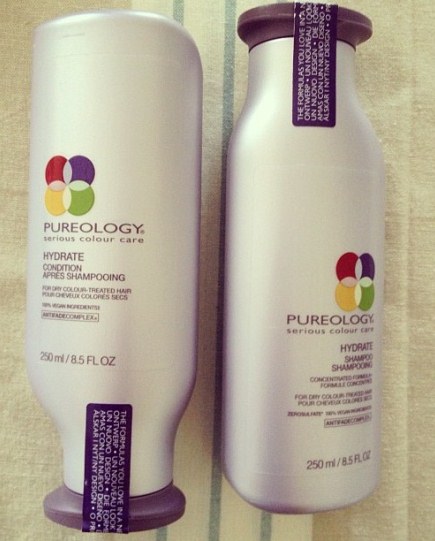 I am so excited to finally let you guys know that I have found a shampoo and conditioner that is worth the splurge, and I have tried a lot of products!
I got recommended Pureology about 4 months ago by my hairdresser so decided to leave my disappointing shampoos that I was using and take a chance with these. She had given me two sachet samples which I had used and really enjoyed. I opted for the Hydrate shampoo and conditioner as, although my hair is fine, I have a lot of it and it's pretty long.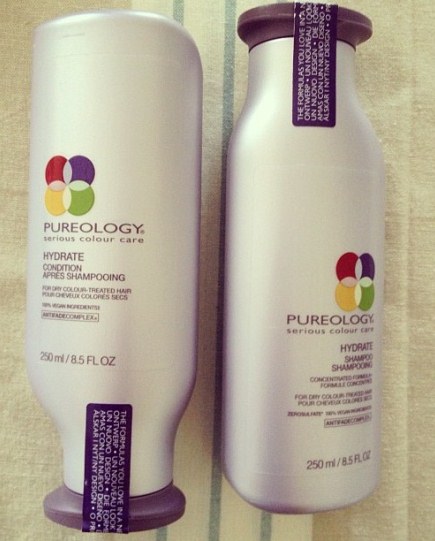 First things first; this product smells unreal – think natural, fresh with aromatherapy scents. I can't really describe it but the best smelling shampoo I have come across. When it comes to the actual products, I was looking for something that didn't make me feel like I had just stripped by hair or make me feel like I had a build-up of product coating each strand of hair. I had been trying out Aussie products before this and, as much as I liked them, they did make my hair feel stripped and my scalp felt really dry after a few months of using them.
Overall I feel my hair looks healthier and feels more natural (if that even makes sense)?! It also is not snapping at all and has a nice natural shine to it without any effort of styling or styling product. The one downfall is that my hair seems to be getting oily faster as I can usually get by washing my hair every third day (dry shampoo and top bun on the third day), but now I am having to do every second day.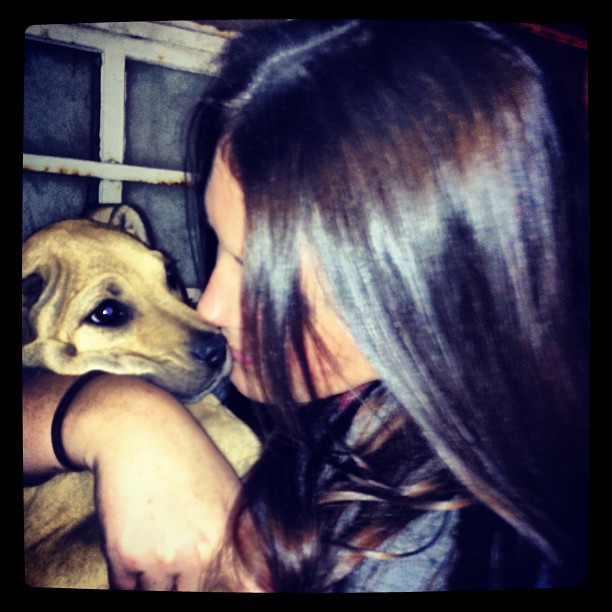 Much shinier hair with no product or styling
Pureology's selling point is that it is a gentle hair cleanser that is concentrated and sulphate free meaning it won't strip colour. I will keep you updated as got my first ever bit of colour this week so hoping to see results here too.
For stockists call 0860 102 492.
https://kissblushandtell.co.za/wp-content/uploads/2012/09/f7a0d7c2b20a11e180d51231380fcd7e_7.jpg
541
435
Victoria
/wp-content/uploads/2020/03/logo.png
Victoria
2012-09-30 07:04:00
2020-03-24 09:01:37
Pureology Hydrate {Shampoo + Conditioner}