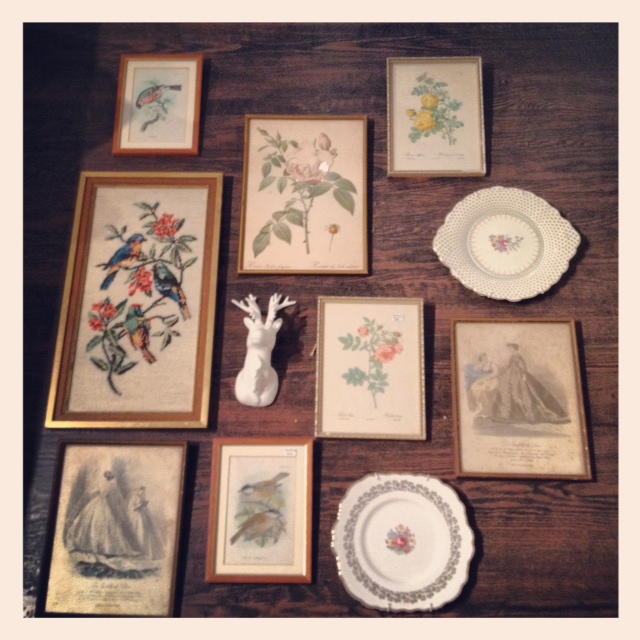 I have recently been adding bits and bobs to my house. I always find it's these little bits that turn a house into a home. I'm big on the whole home thing (being a Cancerian and all), plus with my family being from Natal my flat is 'home', so needs to be a place I absolutely love.
So far, so good. I really do just love my little home, everything about it is mine and that is a weirdly satisfying feeling. Of late I am trying to save money for my holiday in September, so spending like I usually do on my home is not an option (it's never really an option, but you know how it goes…). Anyway, this saving business 1) is seriously tough going and 2) is good for me, as it means trying to entertain myself using as little money as possible (harder than you think).
I have been collecting vintage prints for a while now, as want to create walls in my home that tell a bit of a story and that I can constantly add to – so these are a few of my treasures (thus far) that I have picked up at Milnerton market, in little Hospice shops in Natal and from my dear old Granny. I promptly decided at 10pm on Sunday eve that Ben needed to try out the DIY thing and get all my pictures up (this was a joke in itself, as with me being the OCD stress ball I am, and Ben being the not-so-good-at-DIY kinda guy, I was having to not look away every time something was hammered into the wall).
We started by planning this out on my floor (imperative to it looking good)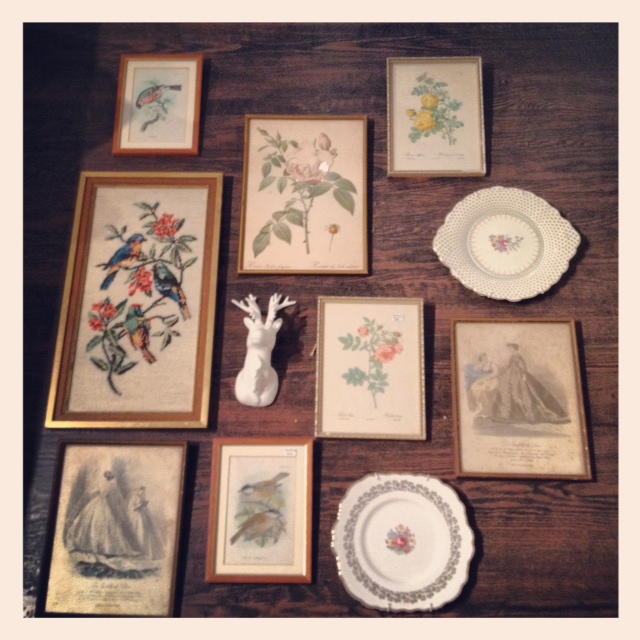 …and then replicating the print sizes with paper and sticking this up on the wall.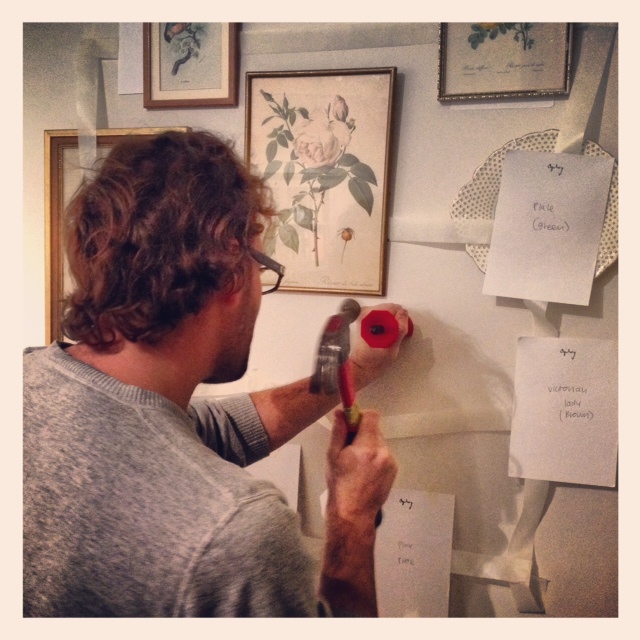 And here is the work-in-progress-wall that I love 🙂 Will definitely keep adding to it, but absolutely love how there is a story behind every picture.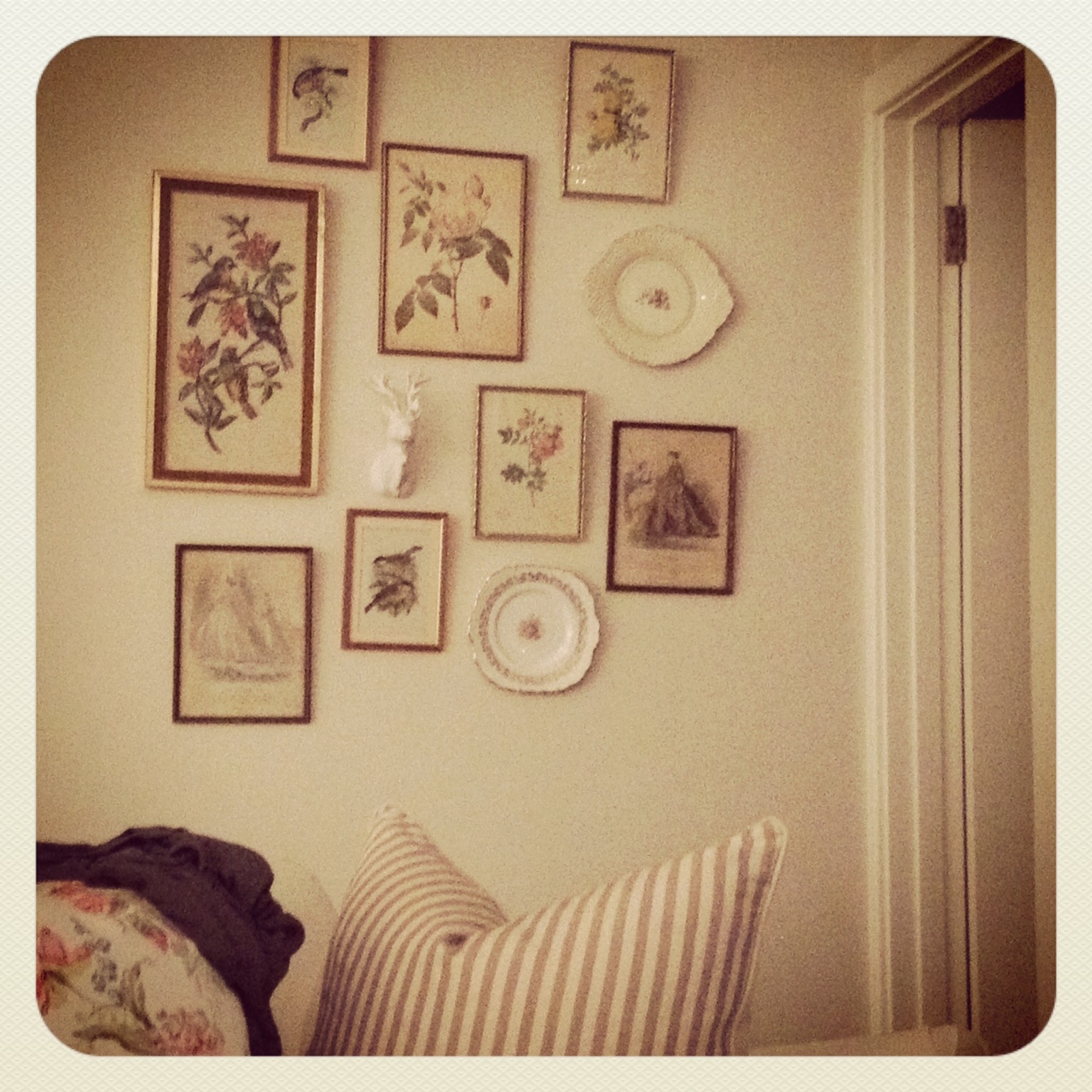 Not the best pic, but you get the idea…
xox
https://kissblushandtell.co.za/wp-content/uploads/2012/05/photo21.jpg
640
640
Victoria
/wp-content/uploads/2020/03/logo.png
Victoria
2012-05-10 08:05:00
2020-06-28 11:16:10
Feature wall {at home}