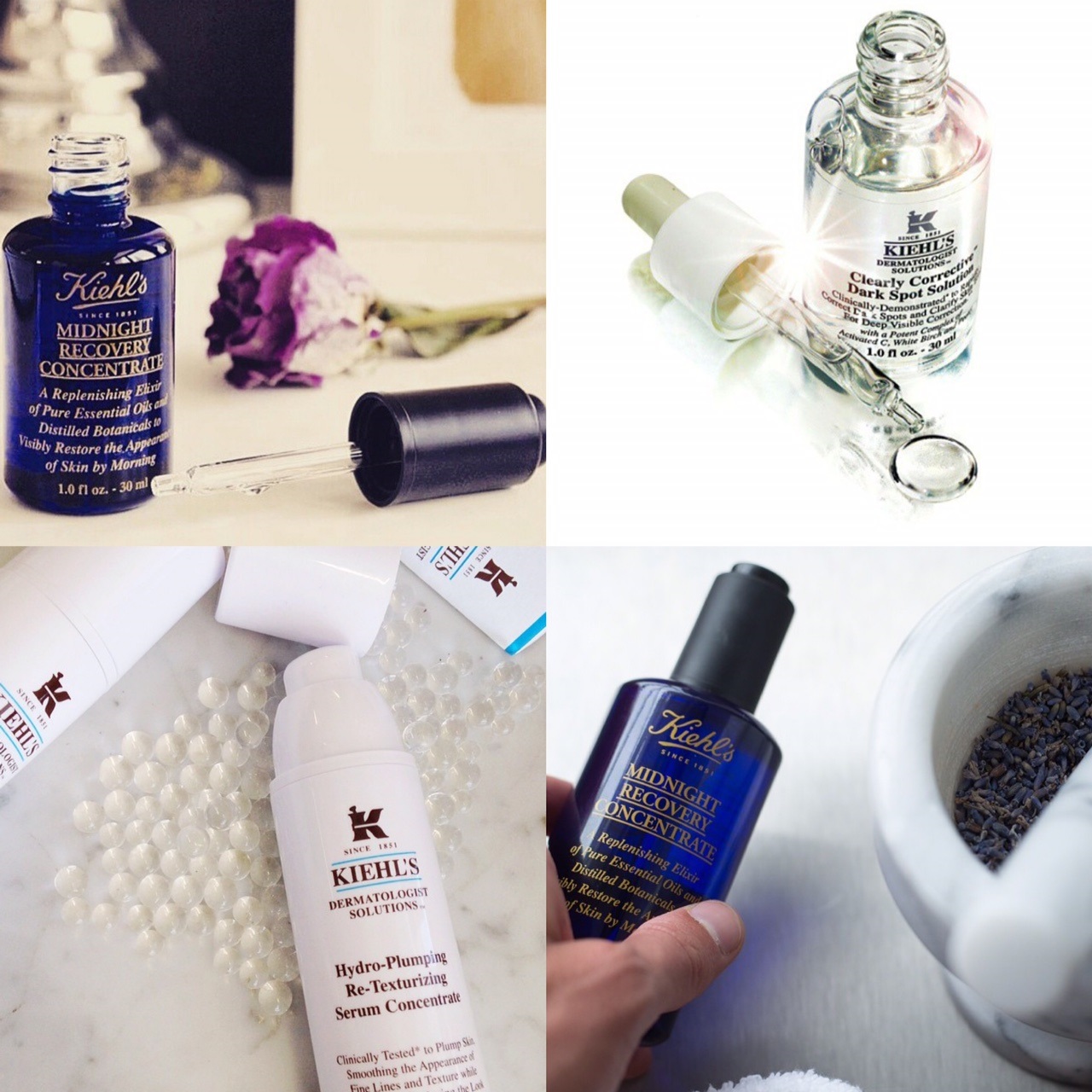 With week 3 in full swing, I am a tad late on the week 2 update, sorry about that. The last week for my skin was a pretty tough week – I have all of my family in Cape Town for a 2 week visit which has been amazing but has meant that I am out of my routine and staying away from home. The house we were staying in was bitterly cold (Higgovale gets NO sunshine!) and I hate nothing more than being freezing in bed, so I slept with the heating on my 4 nights only to have my skin literally feeling like it could crack off my face!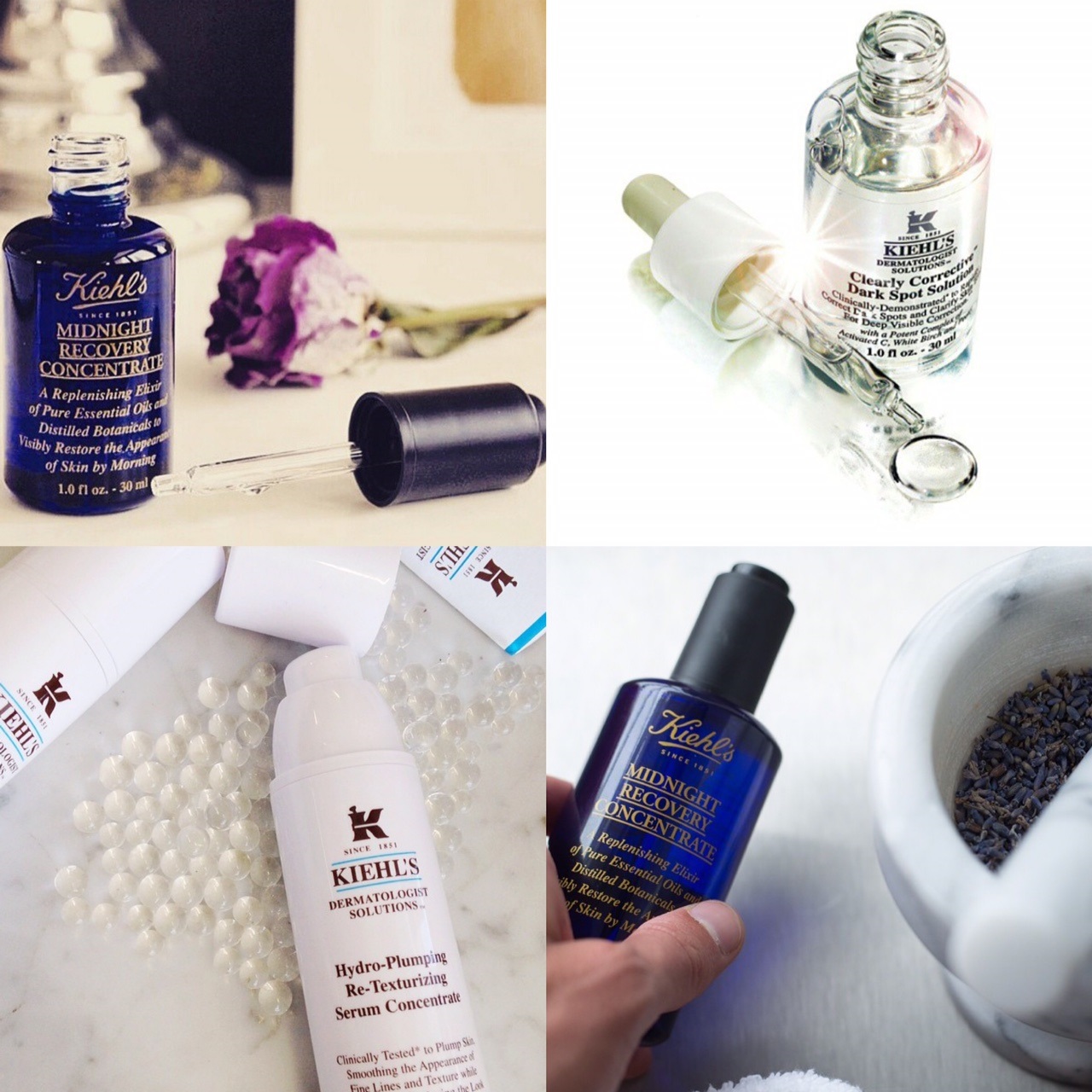 Anyway, I have since moved back to my flat and got into my usual routine so it seems to have calmed down and feels more hydrated. Because of all this dehydration my star product this week is most definitely the Midnight Recivery Oil. I have been using this every night (and sometime a thin layer in the day) to replenish moisture and it has helped hugely. This is a consistent top seller for good reason!
Below is the update on the 5 readers week 2 progress, you can read about their skin concerns hereand their week 1 progress here:
Falon's Feedback (Week 2):
Still very happy with my Kiehls products and I have to say that the Hydro-plumping re-texturizing serum concentrate is my absolute favorite! My skin feels firmer and smoother like never before. I honestly thought, having dry skin, my hero product would be the Midnight Recovery Oil so rather surprised.
I had a bad breakout at the beginning of the week, with exam stress and everything, and i just kept to the routine. Within two days my skin was back to normal. And i didn't have any dry patches, just overall hydrated skin. My dark spots are slowly becoming lighter but I cannot wait for the full 28-day results.
I am extremely happy with these products. I don't know how I will ever live without them again!
Avastha's Feedback (Week 2):
I've definitely started getting into a routine – and my skin is loving it! It's so soft and my makeup goes on so smoothly! That being said, I've found that my skin was clear enough that I opted out of wearing a full face of make up most days! Which is definite progress!
My skin definitely looks a lot healthier – and more hydrated! I did have a bit of a hormonal breakout but it seems to be clearing out a lot faster than usual!
Still loving all the products – I'm starting to see more evenness this week, so my favourite this week is the Clearly Corrective Dark Spot Solution – I can't wait to see more progress with this product!
Krist's Feedback (Week 2):
It's week two and I can't even believe that we're half way through the challenge already!
I've still stuck to eliminating my regular skincare routine, to be able to judge the Kiehl's products without anything else. Just removing my makeup with coconut oil and washing my face every night.
I'm definitely very impressed with the Hydro-Plumping serum. After week two, my skin really doesn't look dull at all, it doesn't look tired and overworked anymore, my dryness has completely gone and doesn't even come back towards the evenings before applying the products again. My skin's texture continues to even out more and more everyday as well, becoming much smoother too. I think this one is my favourite product in the challenge. As for my fine lines: I haven't noticed a change there. Maybe slightly, if I study my face, but in general, not really. I'm holding out for that to change more towards the end of the challenge though.
The overall tone of my skin is also a lot better and more even than after the first week and when I started the challenge. Some of the lighter dark spots are slowly blending in with my skin tone, but I still have a lot of dark spots that haven't seemed to change as yet. Even though I haven't noticed a big difference in my dark spots, my skin tone is still evening out, and has a certain radiance about it that I've never really had before.
I am definitely extremely happy with my results half way through the challenge and feel a lot more confident going out makeup free (although I had a bit of an hormonal breakout in the beginning of week two – it happens). Even though my dark spots are still there, my skin looks healthier, alive, and is just beaming radiance every day!
Natalie's Feedback (Week 2):
Started the week still struggling with my breakout but its definitely getting better and better. The blotchiness of my skin is almost completely gone.
Last week my skin serum hero was the Midnight Recovery Concentrate, which I still completely adore and a little really goes a long way. The serum is really value for money as I use so little and it works wonders. But enough about that lets get to this week's hero. All hail – Hydro-Plumping Retexturing Serum Concentrate.
The Hydro-Plumping Retexturing Serum Concentrate has really helped with the fine lines around my eyes and those lovely frown lines between, also I haven't had one bit of crocodile skin since I started using it. The serum itself has quite a "silicon" feel to it when I first pump it out but as soon as you dab it on your skin it almost "bursts open" and all the moisture just gets soaked up by your skin without leaving any kind of sticky layer or residue behind. I can really see a difference in both the fine lines and the hydration of my skin since I started using the serum till now. This is definitely a product that I will keep using even after this bottle is finished.
So it's been another really good skin week. I must say it's not just my face that is loving this but my hands as well, I always rub the excess into my hands and I can even see an improvement there as well 😉
Elizabeth's Feedback (Week 2):
This week I feel as if the effects of the Clearly Corrective Dark Spot Solution have really kicked in. Because I've been suffering from quite a bit of pigmentation across my cheeks post pregnancy, I've used this serum over the entire area rather than just as a spot treatment, and the results have been fantastic. A general reduction, and one dark spot in particular under my left eye has definitely faded. Brilliant!
https://kissblushandtell.co.za/wp-content/uploads/2015/07/week2.jpg
1280
1280
Victoria
/wp-content/uploads/2020/03/logo.png
Victoria
2015-07-08 12:38:00
2020-06-27 19:49:12
Kiehl's #ChangeYourSkin Challenge - Week 2