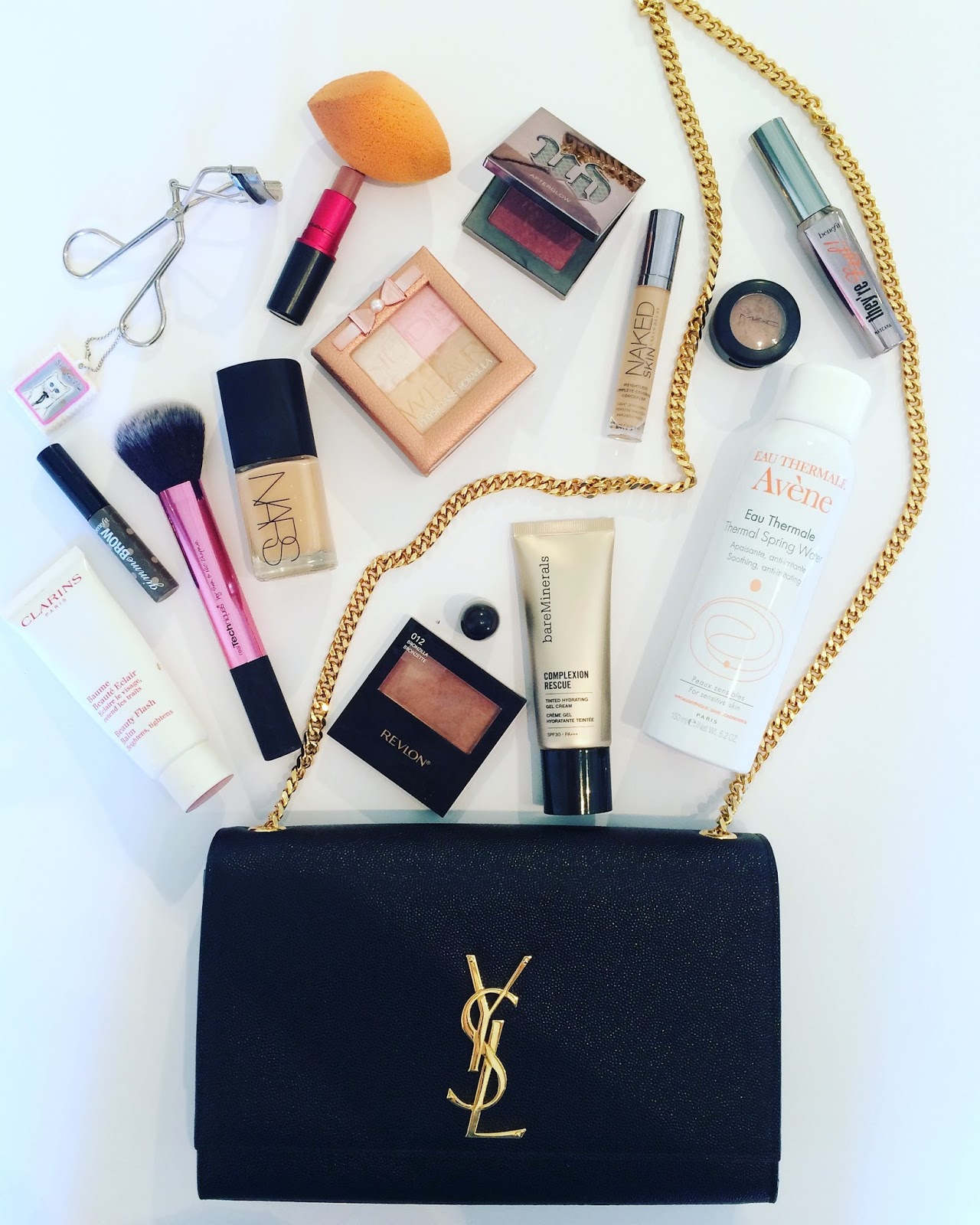 This is going to be a new monthly series on my blog which is pretty similar to a monthly favourites but is about what products (in all make up categories) I have been using religiously. I know some of these will stay the same, but I am pretty good about switching up my makeup bag each month and trying out old favourites again (and testing out newbies), so this will be a snapshot of the products I have used the most that month (not necessarily new) and a quick summation of why I have loved them. There may be products that remain here for a few months in a row but that way, it gives you an honest sneak peek into my firm favourites that remain there each month. Oh, and I can't promise I will be on-time and do this post on the first of each month but I will get around to it at some stage 🙂 (says me posting this mid-way through Jan – good start!)
Enjoy!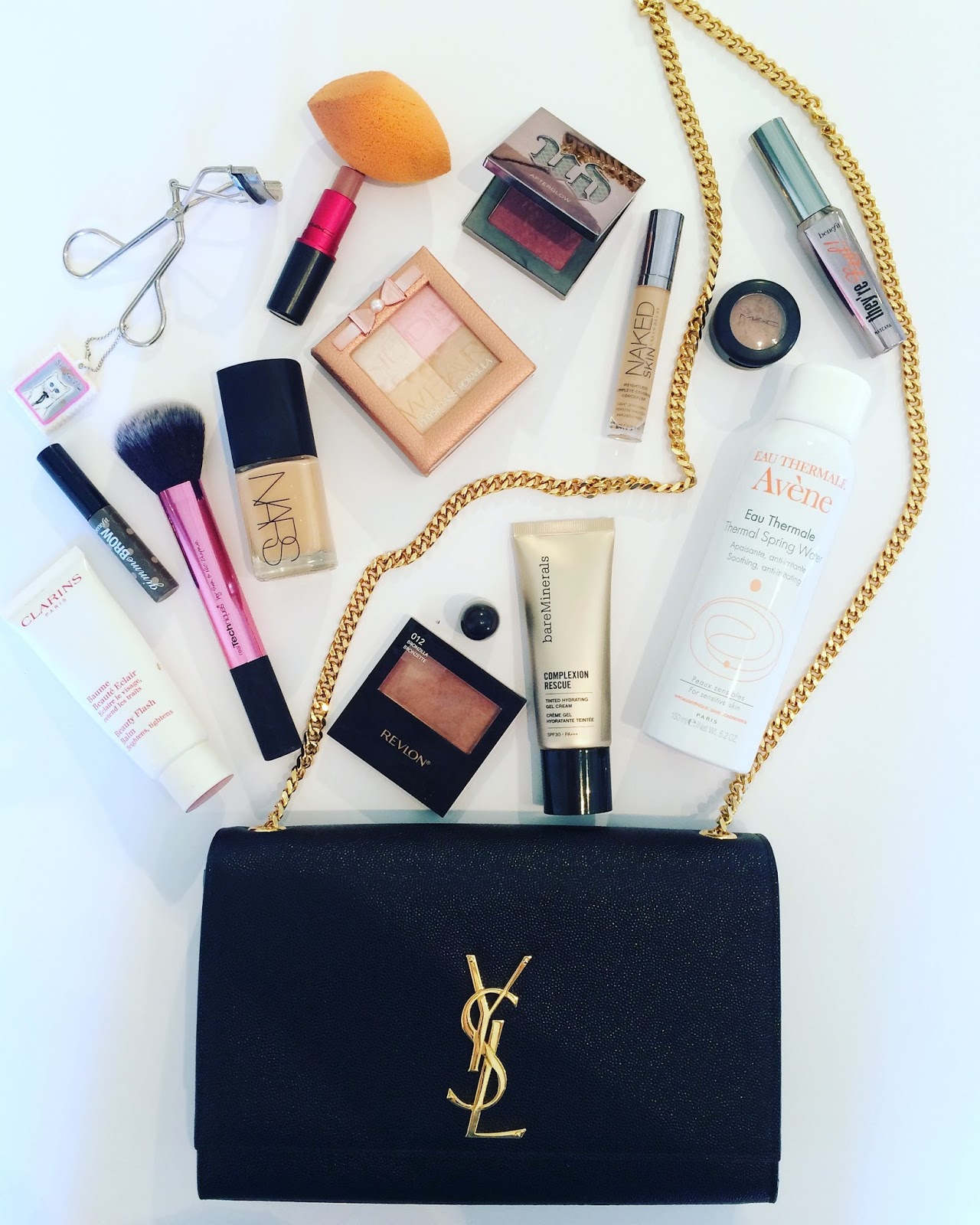 THE PRIMER: Clarins Beauty Flash Balm
It's an old fave that has recently been resurrected. I just love it for natural make up days where I want my skin to glow. It tightens, brightens and firms. One tip: less is more. If you use too much of this on the skin is tends to 'roll', making little balls when your foundation is applied so keep your application very light.
THE FOUNDATION: NARS Sheer Glow
I love this stuff and it most certainly lives up to all the hype. It makes my skin so radiant whilst still covering what needs to be covered! Also, applying this with my new Real Techniques Multi Task Brush is a heavenly combo!
THE TINTED MOISTURISER:Bare Minerals Complexion Rescue Gel
This stuff has continued to impress me. I really liked it when I first bought it but wasn't blown away. This month, however, I have used it daily. Think it may be due to the fact that the shade match is better for me now that I have seen some sun. It's gorgeous, glides onto the skin so easily and is my ultimate amount of coverage.
THE CONCEALER:Urban Decay Naked Concealer
This one may be here a while, although the Clarins Instant Light concealer has also been used a lot this month. You can see my full review on the Naked Concealer here and the comparison to the NARS concealer.
THE SETTING POWDER:Catrice Prime & Fine Compact Powder
I am not really a setting powder kinda gal, but I love this powder for setting my under-eye concealer on super sweaty days and to dust over my nose/chin and forehead (very lightly). The Hourglass Ambient Lighting Powder is on my shopping list though 🙂 This wasn't pictured as I had left it at my boyfriends house – sorry about that.
THE EYE SHADOWS ETC:MAC Sable Eye-Shadow
Camilla from All Dolled Up was the reason I bought myself this. I'm pretty much as boring as it gets when it comes to shadow and only ever use one shade – it does the trick for me. This one is beautiful and great for a simple day look or can be built up for a more intense evening look.
THE MASCARA:Benefit They're Real
This one took me by surprise but, you guys, I am obsessed. It's SO intensely black, separates lashes perfectly, gives great length and does not budge (no matter how hot and sweaty you are). I now understand why this is the number one best seller for Benefit. I don't ever see myself not owning one of these!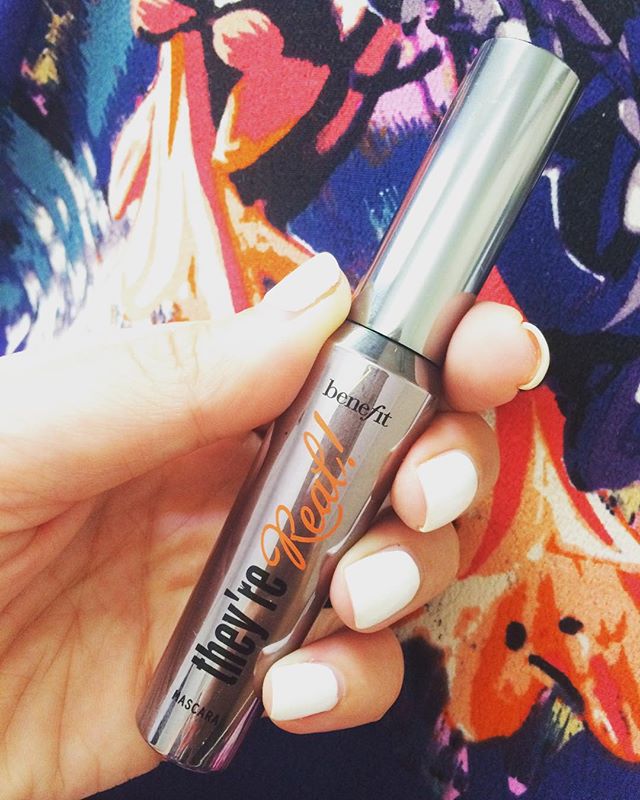 THE BROWS:Benefit Gimme Brow
Obviously. This is just my favourite product. It is so quick and easy to use and gives great volume and colour to brows in seconds. No one should be without one of these!
THE BRONZER:Revlon Bronzilla
This is a new addition and such a great bronze. Not orange and very soft and buttery. I had heard rave reviews before and it's so valid. Love this for evenings where a forego blush and just amp up the bronze! It's a goodie.
THE BLUSH:Urban Decay After Glow 8 Hr Blush in Rapture
Again, a product I have fallen more and more in love with, This deep purple shade was not that great in the colder months with a paler complexion but it is pretty much the best thing ever with a tan. The whole bronzed skin with this blush has probably made me the most giddy make up junkie around!
THE HIGHLIGHTER:Physicians Formula Nude Wear Touch of Glow Palette
You guys, I never ever expected to like this product. In fact it sat in it's packaging for ages until I started playing around with it and now I never want it to leave my side. I love this to add glow to my skin as it's not too shimmery yet adds LOADS of glow to the skin. It also costs R220 and is so darn pretty!
THE LIPS:MAC Viva Glam II
I have found a new favourite nude from MAC. It used to be Blankety and now this one has taken first place. It's matte, creamy and great with any make up look (and kind of Kylie Jenner-ish too, I'm embarrassed to say). Oh, and Piz Buin lip balm is pretty much a standard here – always and forever.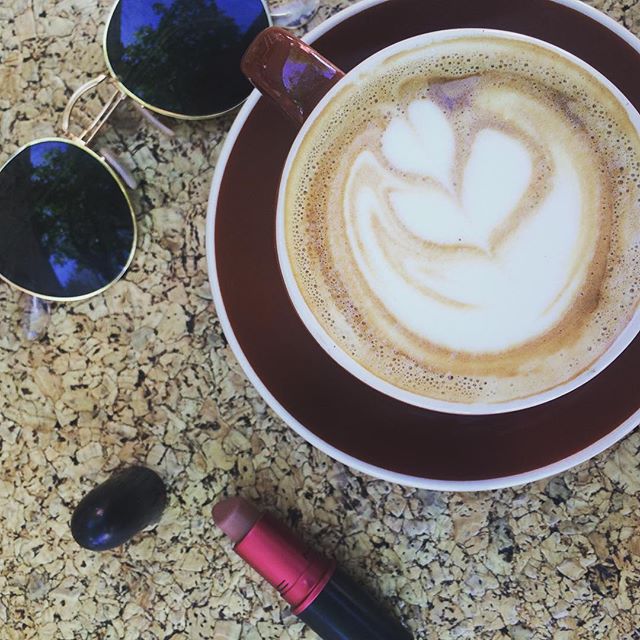 THE SETTING SPRAY:Avène Thermal Spring Water
This is not exactly a setting spray but, believe it or not, I went through two bottles of this stuff since December holidays. It cools me down, soothes skin that needs some TLC after long summer days and makes my make up look super glowey. It has come with me to the beach and on every car trip. Also, at R150 a pop it's not bad at all. Can't say it makes my make up last all night, but in the summer months the cooling factor and the glow factor trump this.
THE TOOLS: Real Techniques Multi Task Brush and Complexion Sponge
I have chosen two as they go hand-in-hand are are seriously outstanding. You saw I mentioned the Multi-Task brush in my foundation category. This fluffy, light brush spread product for the perfect light, summery application – nothing too full-on and thick. The Complexion Sponge is just my ultimate tool and is used every.single.day without fail. Nothing sets your under eye concealer like this baby. It also ensures you never look like your make up is piled on. A friend of mine recently bought herself one after hearing me constantly rave about it – she recently texted me saying she doesn't know what she did before this and that it's changed her under-eye concealer game 100%!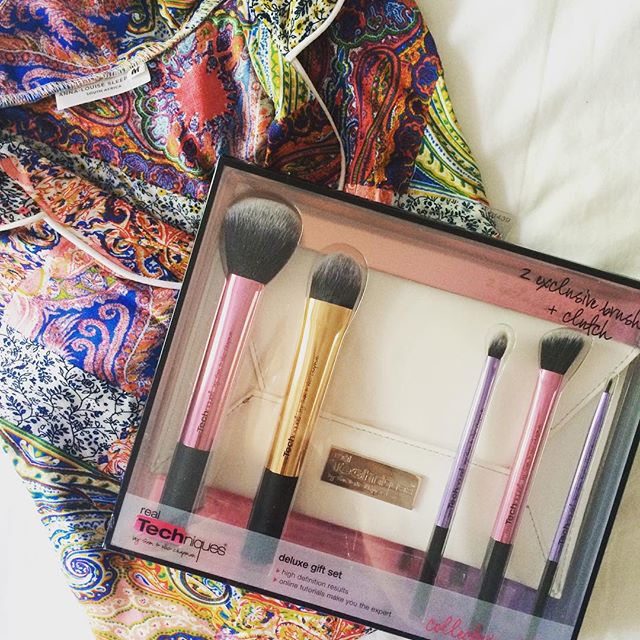 FRAGRANCE: Clarins Eau Des Jardins
This fragrance has been my EVERYTHING this month. I literally stalked down the scent after smelling it somewhere. It's not overly feminine which I love but super sexy and energetic. Please do yourself a favour and give it a sniff. I have also been using the shower gel and the body cream – both beautiful but the shower gel just won me over completely – the scent is so fresh and zesty. The big plus about this fragrance is that it is alcohol free which means you can wear it in the sun – perfect for summer holidays. I did find this made the scent not last as long, however, I was more than happy to top it up.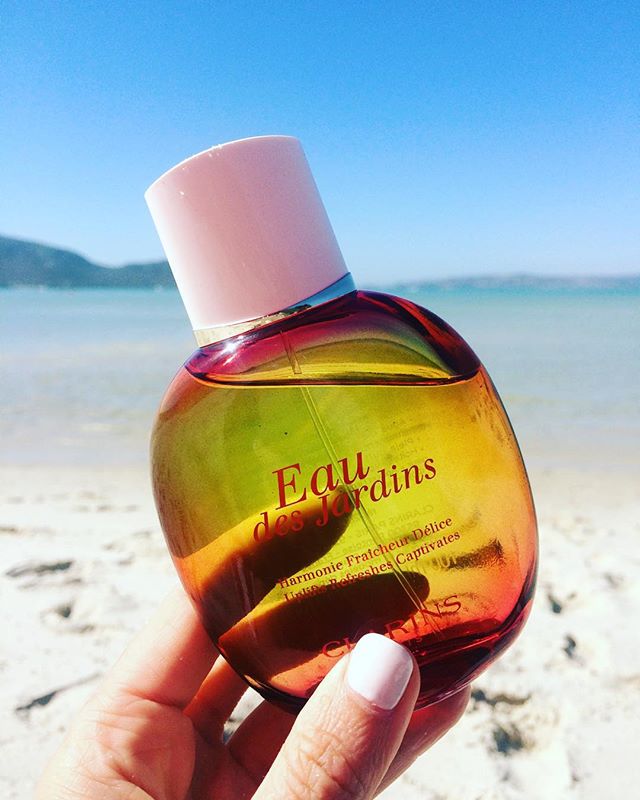 This might just get voted overall product of the MONTH!
https://kissblushandtell.co.za/wp-content/uploads/2016/01/jan.jpg
1600
1280
Victoria
/wp-content/uploads/2020/03/logo.png
Victoria
2016-01-14 09:52:00
2020-07-12 16:30:10
My Face of The Month - December 2015