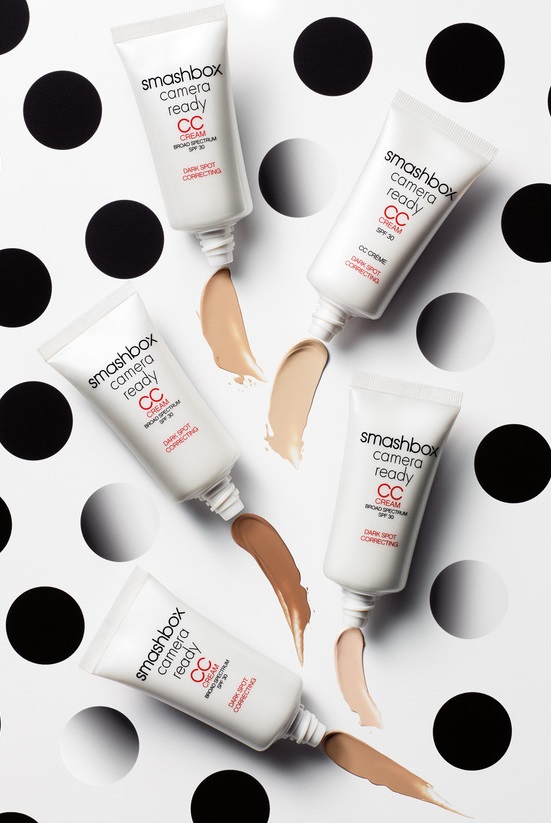 I don't know about you, but BB creams were one things for me to get my head around – and then came CC creams (and, and, and!) If ever there was a suspect customer, it was me, but I was open to trying it out, plus Smashbox is one of my absolute favourite brands so I had hope…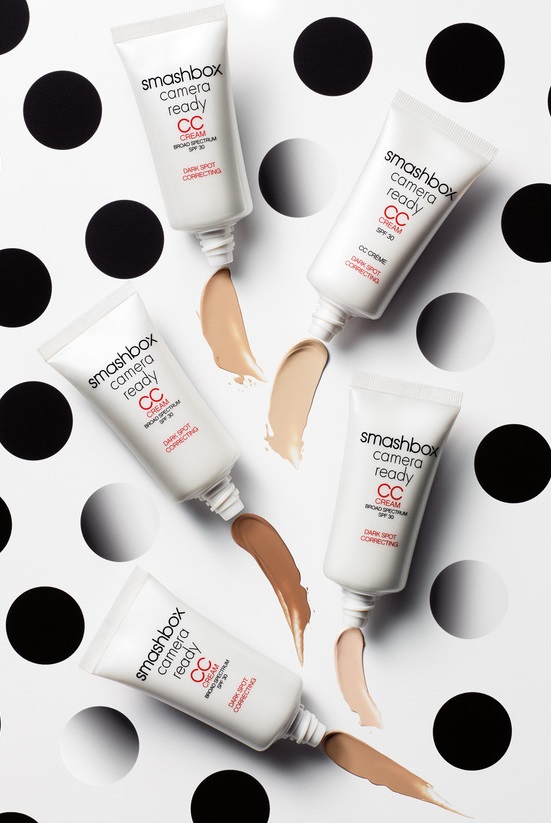 Smashbox Camera-Ready CC Cream Spf 30 (R390)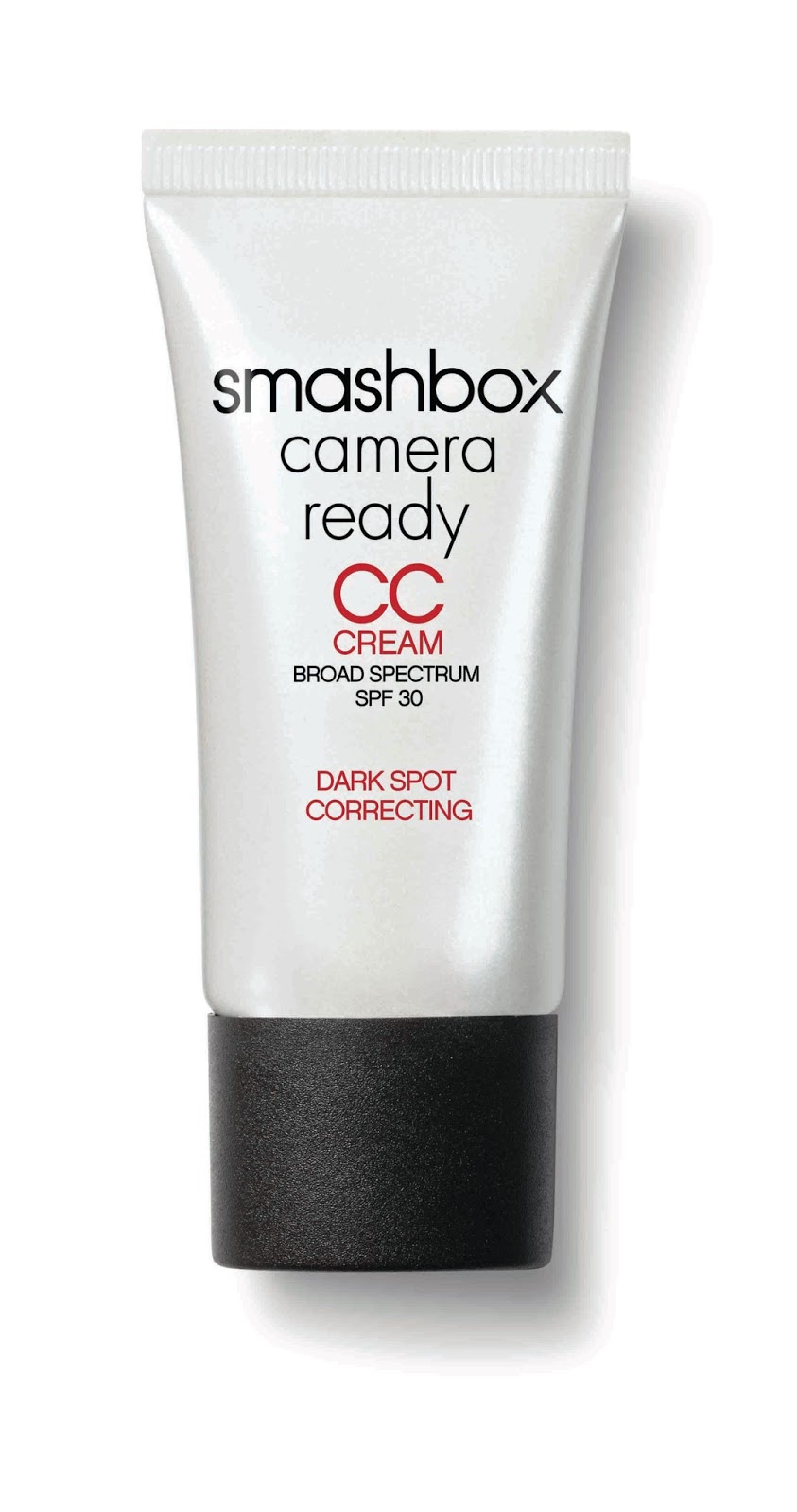 First things first, I was send this cream in shade light which is definitely not my skintone so it was hard for me to use this product on its own as I looked like a ghost. However, on trying it out I really loved the formula and the way it made my skin look and feel so was adamant to find a way to incorporate it into my make-up/skincare routine.
What is it?
Basically a CC cream is a multi-benefit complexion-correcting cream that reduces the appearance of dark spots and enhances the natural radiance of the skin. It aims at helping you achieve a flawless, luminous and camera-ready complexion and is seen as a skincare/make up treatment that almost bridges the gap between the two. It primes, perfects, hydrates (with hyaluronic acid), controls oil and evens out the skintone. A huge plus for me is the spf 30 making it super protecting.
My thoughts:
This product comes in 5 shades and I am dead-keen to try the shade medium as I think this product alone would be phenomenal on the skin. Instead I used a teensy bit of this each morning as my primer. I don't wear foundation so this was used under my tinted moisturiser. It was quite interesting for me to see the difference this made to my skin – it evened out my skin tone hugely and, even though I thought I had quite an 'even' skintone, this made my skin look faultless texture-wise. I also loved the fact that it meant I could exclude my usual suncream application. I loved wearing this in the evening too as it has the Camera-Ready aspect and is great for oil-control so avoids those photos where the skin looks pasty and shiney.
All-in-all a really great product. I am still not saying that I am completely sold by this BB/CC/DD cream concept, however, I see this more as a primer/tinted moisturiser and , in my mind, Smashbox completely dominate in this space product-wise!
Smashbox Photo Op Eye Brightening Mascara (R220)

What is it?
This is a revolutionary new formula that makes eyes look more luminous and lashes more luxe. It comes in a lovely deep black shade that has subtle blue undertones to accentuate eyes and make them appear brighter and more wide-awake. It is also said that this mascara curls lashes by 100% and delivers a 115% increase in lash volume. It's a no-rub, no-smudge mascara and combats clumping, flaking, smudging and spiking, preventing a spider lash effect. It also acts as a treatment for lashes, repairing them and restoring suppleness.
My thoughts:
Sorry, I'm being a sceptic again, but in my mind a mascara is a mascara. Yes, you get great one's and some average one's but at the end of the day there's only so much good a mascara can do. Having said that, this one does tick all the boxes I would want a mascara to tick. I normally use a lash curler every day, but tried this one without it and my lashes did curl on their own, not to the extent they do with a lash curler, but more than usual. I did like the deep pigment of this mascara and think it coated the lashes well.
Both products are available at selected Red Square, Woolworths, Edgars and Foschini.
https://kissblushandtell.co.za/wp-content/uploads/2013/09/full.jpg
823
551
Victoria
/wp-content/uploads/2020/03/logo.png
Victoria
2013-09-09 15:00:00
2020-06-28 10:30:39
Smashbox all-new CC Cream and Eye-Brightening Mascara