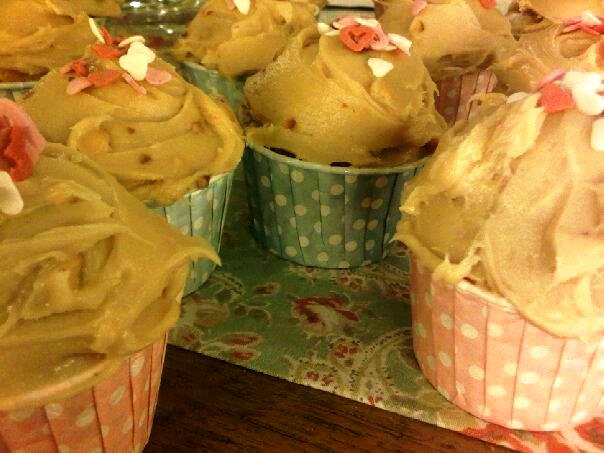 Today's post is a ramble, don't know about you, but I'm all beauty'd out! Even I need a little break every now again from all the glitz and glam of the beauty industry (says me typing with leopard print nails)…
These are just a few things I am loving at the moment (and yes, they are pretty beauty orientated at times I guess)…
First and foremost, my beloved peanut butter cupcakes I baked last week. A quick low-down on the recipe I used:
Normal vanilla cupcakes (Google that if you don't know)
2x tubs of cream cheese (full fat is best 🙂 )
3 tbsp WW Crunchy Peanut Butter (there's is my best)
1.2 cups Castor sugar (I am the worst measurer, I just poured, give it a go…)
They were amazingly delish (even if I say so myself…)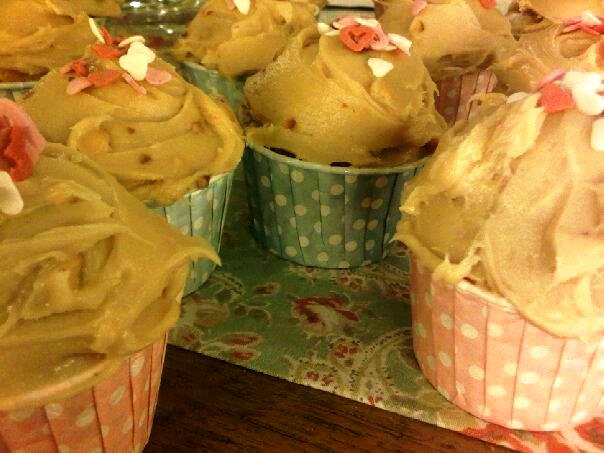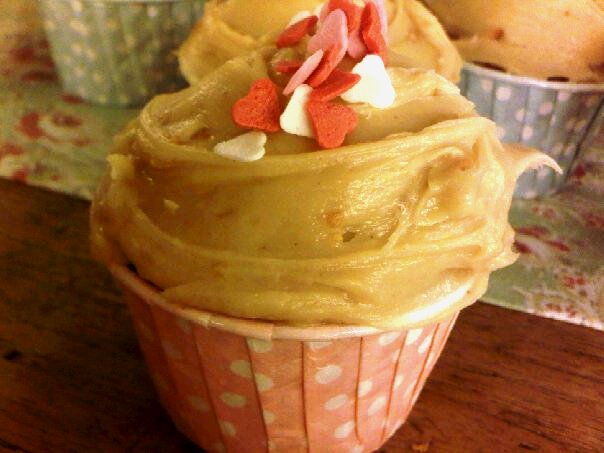 Secondly, I have to celebrate my blogs little business cards, that (thanks to my boyfriend) have made me very happy. It's something I never pictured getting, but have learnt very quickly that it is the first thing people swap at blogger events – I was a Bit late to the chase here it seems!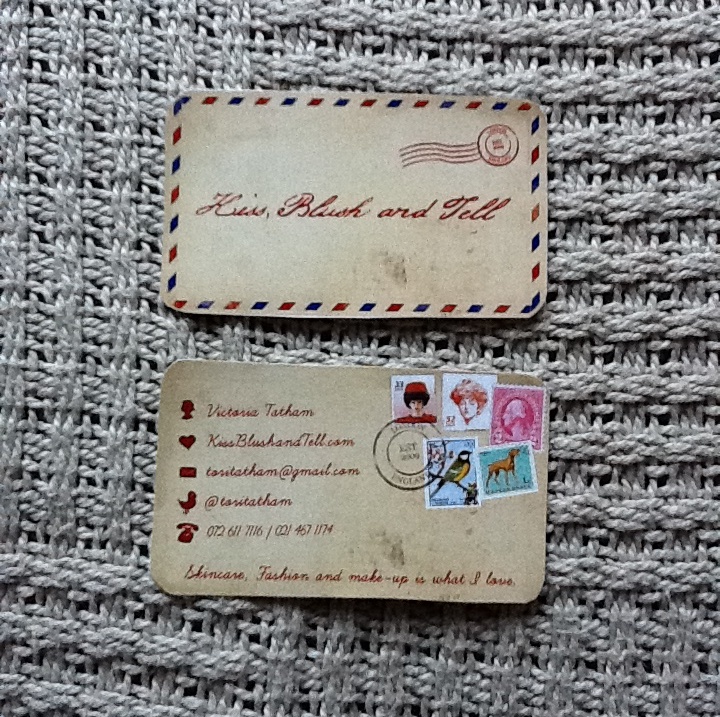 What do you think?
I had a meeting with the lovely ladies from Essie and they gave me a little present – the new wedding collection range 2011. This is Borrowed and Blue from the range – I'm obsessed with it!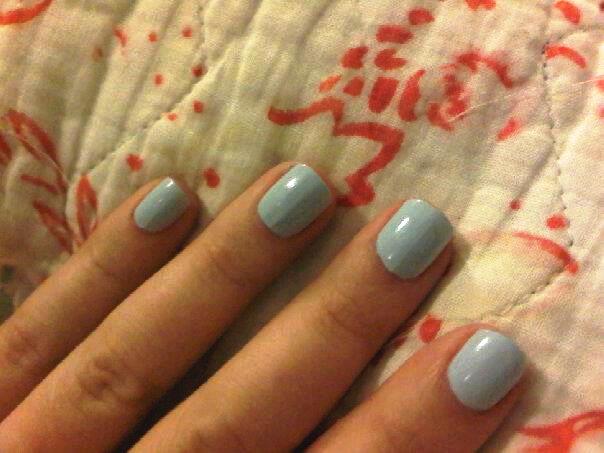 Essie, Borrowed and Blue
Most excitingly, I went to a Bobbi event on Saturday where Eduardo (Bobbi Browns right hand man in the US) did my make-up. What a treat!
I learnt how to do my eyes during the day – something I am useless at – and got to hear the tips from the expert himself. If you have not read about the Bobbi Brown girly eveing I am running, click here to read more 🙂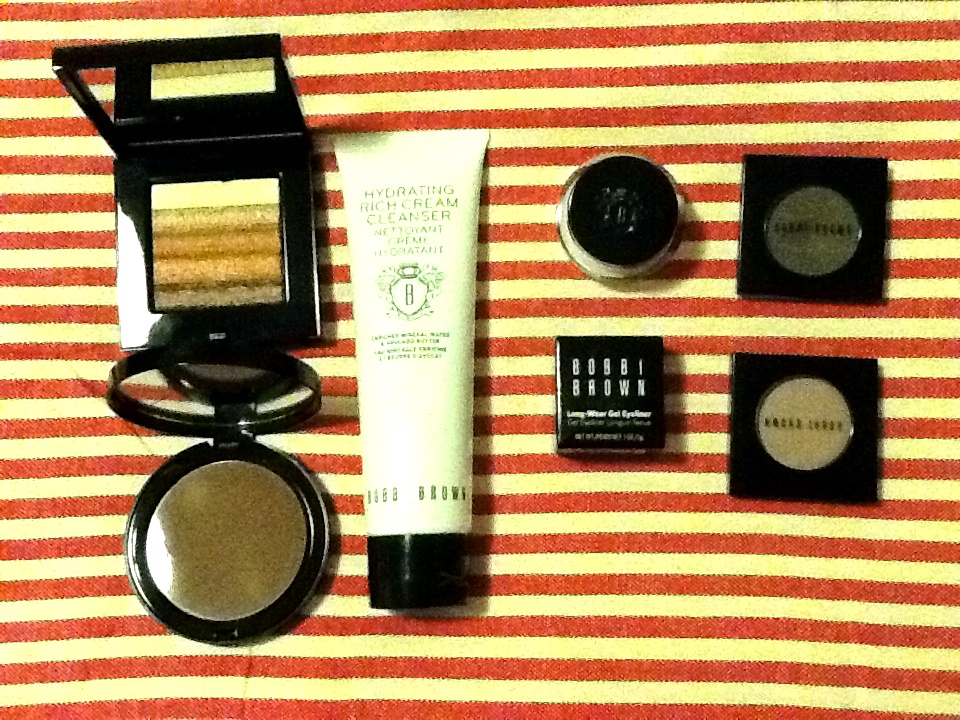 I was spoilt by Bobbi Brown – thank you 🙂
Steering away from beauty, my recipe collection is growing slowly but surely – from the lovely Shiney, Happy People by Neil Roakes, I also got the amazing Gwyneth Paltrow's recipe book from my best friend. Such a treat because I have had my eye on both of these. Marion's book (see below) was obviously a must have, my favourite contestant – this book will appeal to any vaguely girly girl, with a love with thai food. Loving it so far…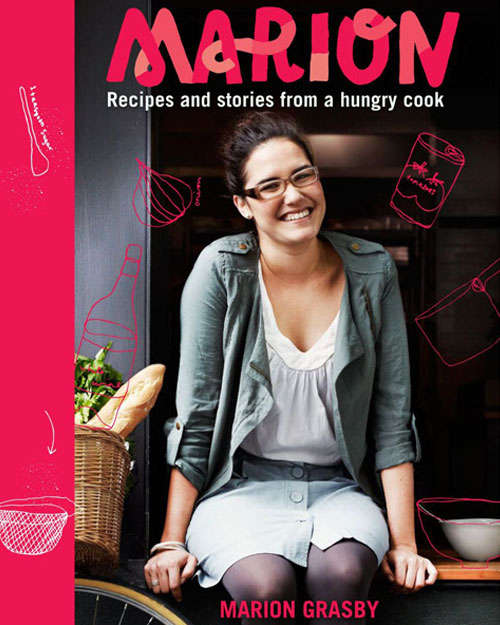 My new recipe book (look at her blog here– amazing)
Lastly, meet Charlie (I made that name up, but it suits him I think). Have you ever?
He is the cat that has been living in my flat's basement for months now. I cat-napped him (and this is coming from an un-cat person). He is the cutest thing, with the best personality – he has already been cleaned by me and now sports a heart ribbon around his neck – poor thing.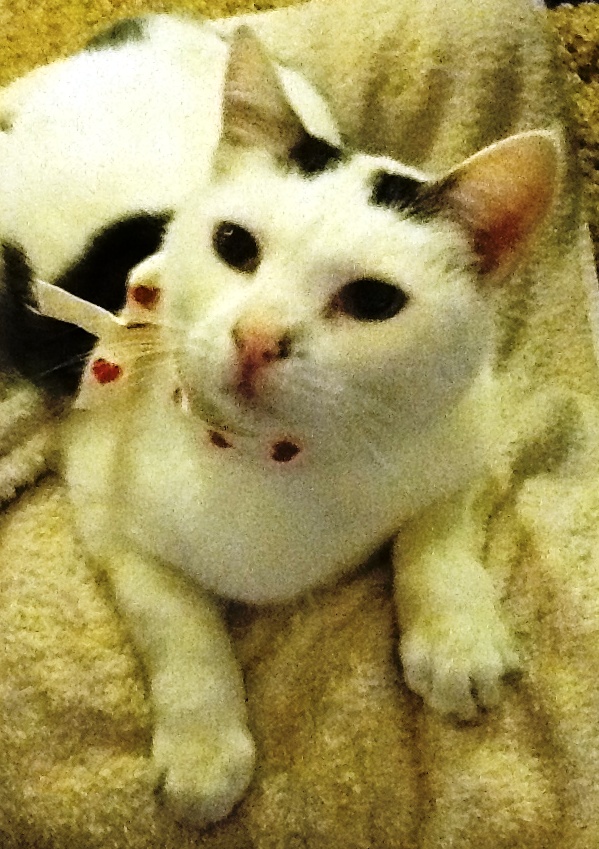 Charlie, the new cat
Image source: my own
https://kissblushandtell.co.za/wp-content/uploads/2011/08/capcakkkes.jpg
453
604
Victoria
/wp-content/uploads/2020/03/logo.png
Victoria
2011-08-04 14:15:00
2020-06-28 12:17:50
Ramble ramble ramble...