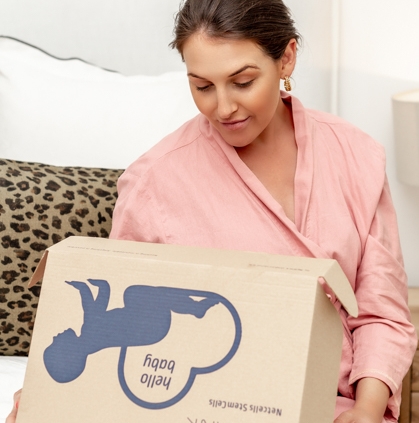 Let's chat about Stem Cell banking; something that sounds quite complicated and 'scienctific', but something I feel strongly about sharing, as it's always been a no-brainer for us to do for our babies.
So, what is stem cell banking?
This is a service that Next Biosciences offers and is, in short, the collection and storing of blood and tissue that is taken from the babies umbilical cord at birth. These stem cells have huge value in the treatment of potential (touch wood) blood disorders, immune diseases and more. It's basically ensuring the babies 'perfect match' is always there to lean on, should this be needed in their future (and 25% chance of a match for a sibling!).
You might also be wondering what stem cells are (because I was clueless) – they are the cells that make up the embryo and develop into different cell types (like skin cells, blood cells, bone etc). Essentially, they are the original building block of life, as the Netcells website says.
The Process
If I'm honest, this was the one part I was worried would become a big ordeal. Being pregnant and the million and one things that suddenly are added to your 'to do list', on top of normal life admin, meant I really was not keen on another thing.
How wrong I was. Honestly. When the team explained the process to me, my only thought was "is that all?!". It's that simple. I'm going to break down the super simple steps:
Step 1: Register on their website
This took me 5 minutes. It's all really user-friendly. You simply register over here and await your kit which will arrive a few days later via courier. I also informed my gynae I was doing Stem Cell banking (she was so chuffed as she highly recommended it).
Step 2: Kit arrives
Your kit will arrive after registration, which is all quite exciting. It's personalised to you and your bub and makes the whole process feel rather real. There is nothing you need to do here, other than fill out a form in the box. This can be done after the birth, but a few KBT gals recommended doing it pre babies arrival, as you will have enough on your plate after the birth.
So fill out the form and keep your kit safe to take to hospital with you. That's pretty much all you need to remember.
Step 3: Take kit to hospital
So, as I said, you basically just need to remember to pack the kit in your hospital bag. I would also just remind your gynae pre birth that you are doing the Stem Cell banking and you can keep the kit next to your bed.
Step 4: The banking will happen
Your gynae will then ensure, after babies arrival, that the stem cells are taken from the umbilical cord. There are so many stem cells in the umbilical cord, making it super easy be collected at the birth of the baby. As you know, the umbilical cord is normally discarded as medical waste after the birth, which makes the collection free of moral, ethical and religious concerns.
That's it – you simply call the Netcells number on your box when the birth has happened, and the team will come to the hospital to collect the kit. The Netcells team encourage you to check everything in the box before they collect it, ensure its been packaged correctly, which is important because your gynae has many things to focus on once the collection is done. And that's it 🙂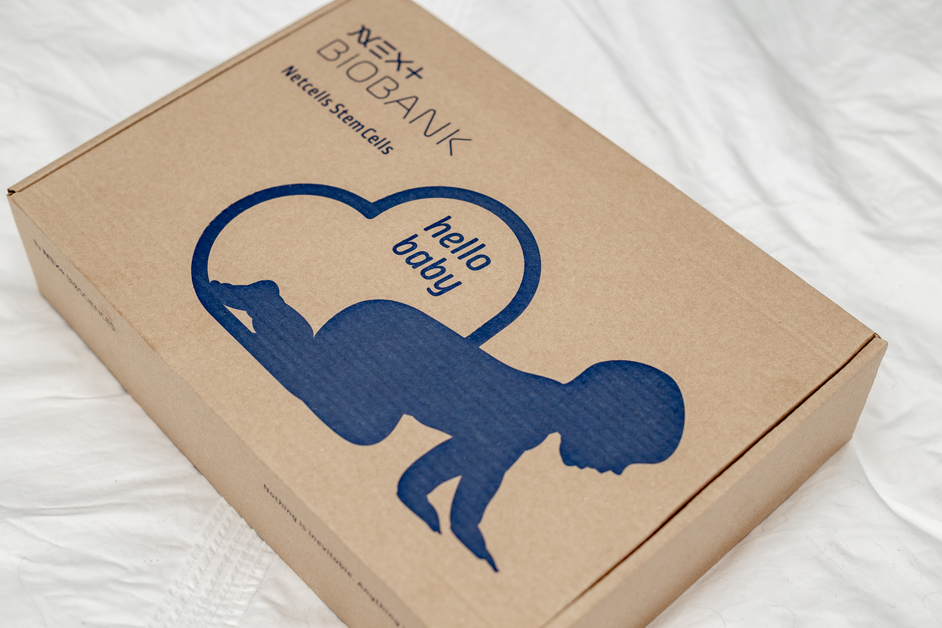 Costs
It is a commitment cost wise, but a small price to pay (in my opinion) for the peace of mind that it brings you. Next Biobank also offer flexible storage options and interest free payment plans with no hidden costs, allowing you to tailor-make a plan to suit your needs with an easy-to-use pricing calculator and online registration. You can have a look here.
Our personal reasons
As mentioned, this was always something I was going to do. I have had a number of friends do it and Marc and I had discussed this ahead of falling pregnant, knowing we would set money aside to allow for this.
I love how easy the process was to do for us, but also how non-invasive and easy it was for the baby. I hope this helps. I would also encourage watching this 3 minute video – it does a good job at explaining the process too.
See the Next Biosciences website for more info.
Paid partnership with Nextbio
https://kissblushandtell.co.za/wp-content/uploads/2021/11/KBTxNetcells_2021_GypsyDreamsPhotography-5-1.jpg
628
419
Tori
/wp-content/uploads/2020/03/logo.png
Tori
2021-11-15 06:08:23
2021-11-15 06:08:27
Stem Cell Banking with Netcells